/ Source: TODAY Contributor
It's a busy time for actor Mahershala Ali, who won an Oscar this week for his performance in the film "Moonlight." Ali and wife, Amatus Sami-Karim, welcomed their first child on February 22 — just days before the awards ceremony.
Perhaps more unique than his Academy Award win was the way Ali's daughter, Bari Najma Ali, came into the world. In a red carpet interview, the actor told Access Hollywood that the baby was born en caul — a term given to babies born still encased in the amniotic sac.
"The baby was literally almost out...she came out in a clear bag," Ali said in the interview. "And I'm going, 'Wow, they come brand new.' She was in the sac — it was incredible."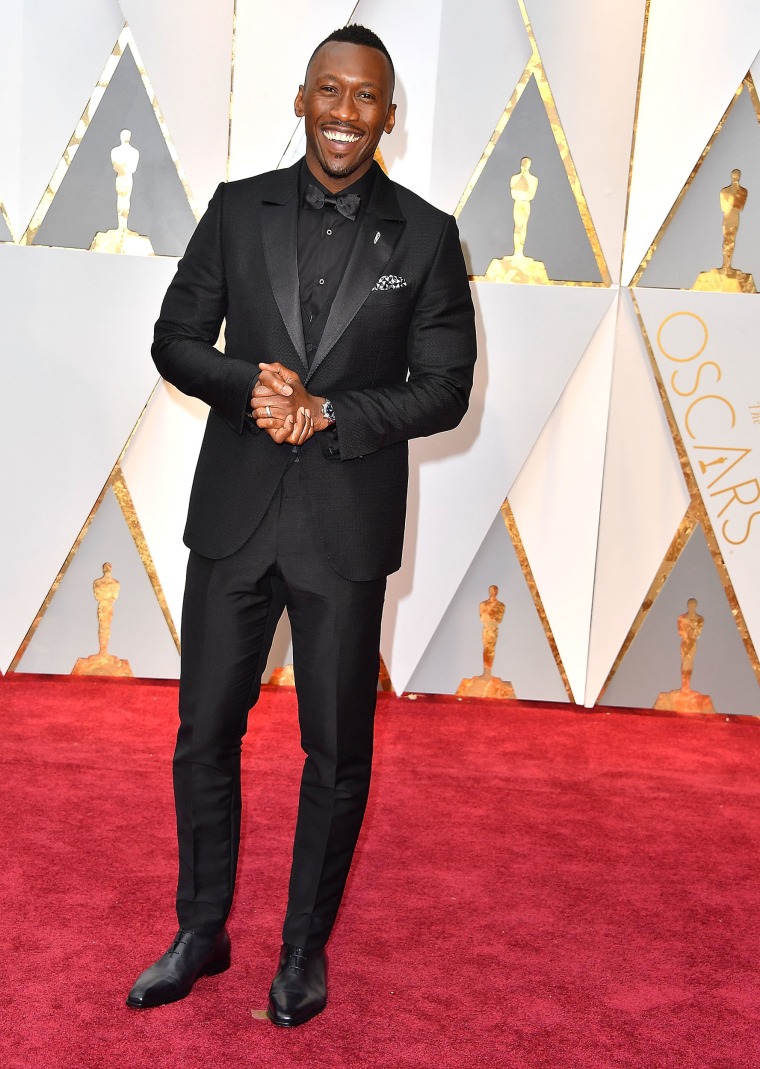 En caul births are rare, according to Dr. Donnica Moore, a women's health expert and advocate.
RELATED: What does childbirth really look like? Take a look at these powerful images
"An en caul birth is when the baby is delivered completely encased in the amniotic sac — the thin protective membrane which covers them in the womb," Moore told TODAY Parents. "In vaginal births, it is a very rare occurrence, so many obstetricians haven't seen one."
"Babies aren't harmed or at any increased risk from an en caul delivery," Moore explained, adding that en caul births are more common when babies are born via c-section. "The membranes protect the baby from birth trauma. In fact, old wives tales and legends say that babies born this way are endowed with special powers of luck, affinity for water and clairvoyance."
Leilani Rogers, a Texas birth photographer, recently captured an en caul birth through her camera lens.
"It was only the 3rd or 4th photo out of my camera and it happened so fast I didn't even see it with my own eyes," said Rogers. "Once I had a chance to scroll back through and see what I had captured, I was just in awe — such a rare and magical moment."
Never miss a parenting story with TODAY's newsletters! Sign up here
Moore says an often-quoted statistic from Wikipedia claims that en caul births only occur in about 1 in every 80,000 births, adding that this statistic may include caul births — births where babies are born with part of the amniotic membranes on their face or head — making true en caul births even more rare.
RELATED: 'It's not always easy': Powerful photos show the strength, beauty of childbirth
While the circumstances surrounding baby Bari's birth were unique, Ali sounds just like every other parent when talking about new fatherhood.
"Oh my gosh, she's so beautiful — I'm so in love with her," Ali said in the interview. "I'm so tired."