Leland Shoemake's last message to his parents is one they'll always cherish.
The 6-year-old boy from Williamson, Georgia, died Sept. 25, after undergoing weeks of treatment for meningitis.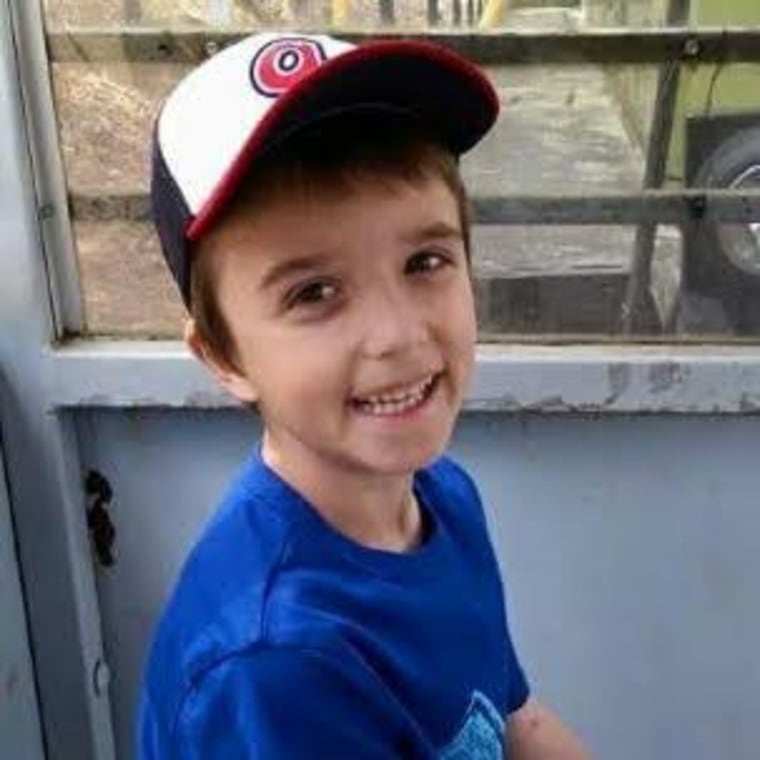 Returning home for the first time without their beloved son, Amber and Tim Shoemake were greeted by a note he'd left behind: "Still with you. Thank you mom and dad. Love mom and dad."
Tim found the note on the living room table — where Leland liked to draw — while Amber was in the boy's room gathering his burial clothes and some toys to place in his casket.
Amber heard her husband break down. Tim came running to show her what he had discovered.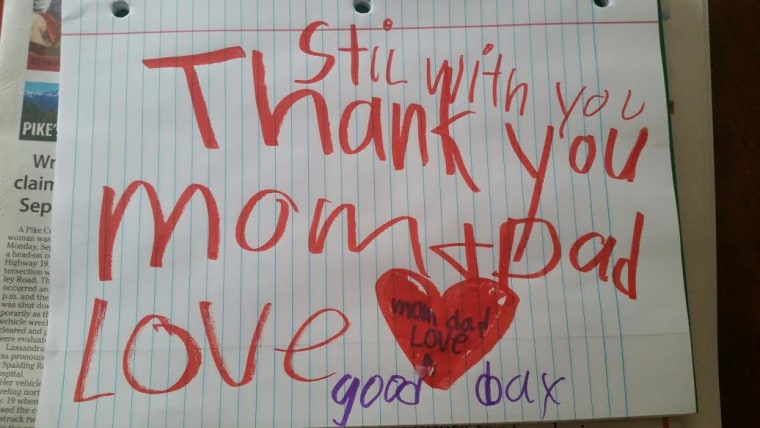 "To say I lost it was an understatement," Amber told TODAY.com in an email. "We cried together for the longest time."
RELATED: Heartwarming photo shows teacher walking students home
Leland frequently wrote them sweet notes, often including pictures of sharks, tornadoes, ships, tsunamis and flowers. But this is definitely their most cherished one.
They plan to frame it, along with the last picture he drew in the hospital, and hang it in their living room.
SEE IT: Cops perform 'Thriller' dance to cheer up sick boy
Leland was a smart and curious boy, his mom recalled. He hoped to go to New York City one day to see the Statue of Liberty and to Hawaii to see Pearl Harbor.
"He had a hunger for learning," Amber said. "He was an old soul"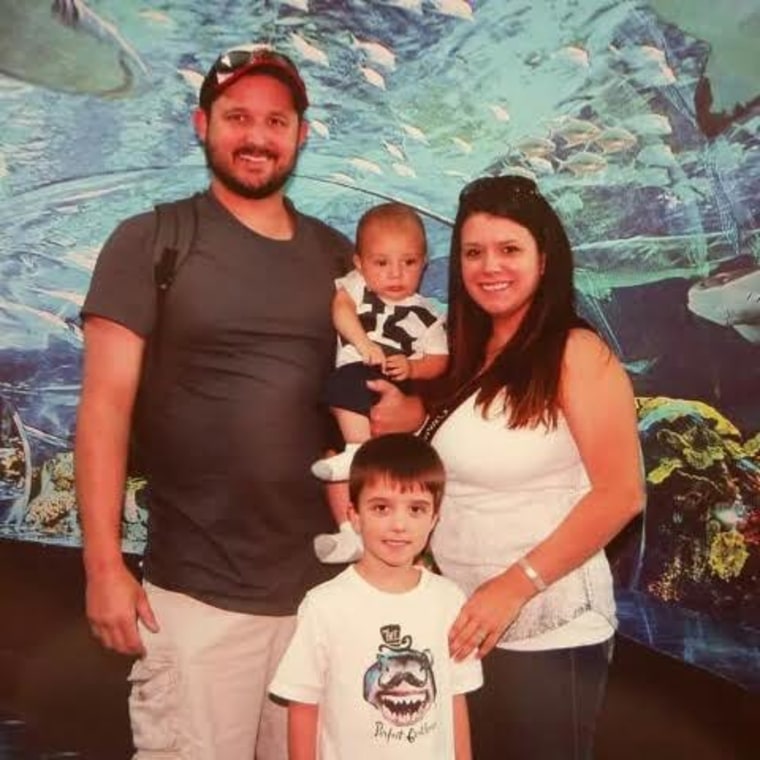 In a Facebook tribute to her "awesome little boy," Amber wrote, "He was smart from day one. He knew his ABC's, numbers, colors, shapes and 20 sight words by the time he was a year old. He was our little nerd and we loved that about him. He loved school and loved to learn."
Leland talked to everyone he came into contact with, and his friendly personality even scored his parents some new friends.
"He taught me more than anyone ever could have." Amber said. "Not only things about history but how to forgive and how to love. He was so genuine in everything he did and I only aspire to be as forgiving as he was."