When Lex Camilleri's parents posted the letter she wrote after a classmate called her autistic brother "weird," they had no idea their 6-year-old daughter's attempt to change the status quo in her community would become an international phenomenon.
In her letter, which she submitted to her student council in southern England, Lex suggested that teachers should make disability education a priority.
"I would like it if we could learn about all disabilities in schools," she wrote. "So that everybody understands that some people are different, but we should all be treated the same."
Lex's mom, Sophie Camilleri, posted her letter on Facebook, writing, "I'm so very proud that Lex has this view and wants to change the way other children view others with disabilities….Can I ask a favour of my Facebook friends to share this post to help Lex raise Disability Awareness in schools?"
Never miss an inspiring parenting story with TODAY newsletters! Sign up here
In just a few days the post went viral, garnering thousands of comments and — as of Thursday — more than 30,000 shares.
"It's a critical subject," Lex's dad, Jace Camilleri, told TODAY Parents. "So it was fantastic just to see her write it down.
"It spread like wildfire. We were overwhelmed with pride."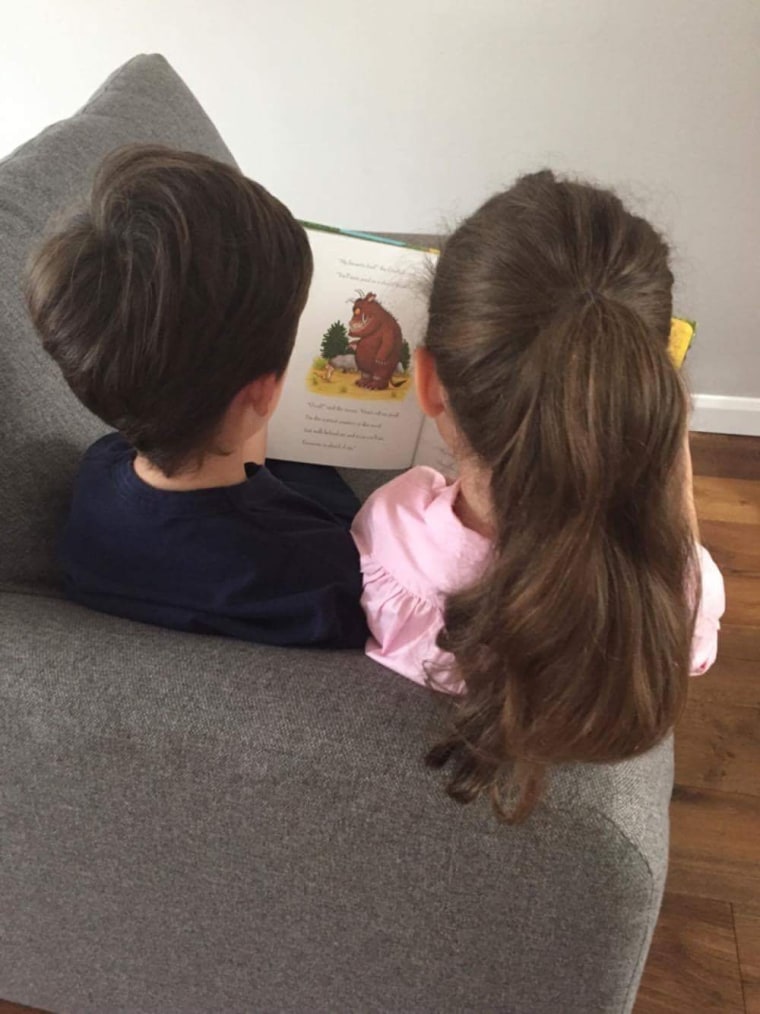 Related: See the touching connection between a boy with autism and his service dog
Lex and her brother Frank, 9, are very close, her parents said. "Lex absolutely loves Frank," mom Sophie Camilleri said. "She's always by his side; she may be his younger sister but she always looks out for him."
Organizations dedicated to autism and other disabilities jumped on board, posting Lex's message alongside free resources for teachers.
"Your letter has made me hopeful that the awareness and understanding of all disabilities can be understood and accepted. Thank you," a user commented on the National Autistic Society's post, which has been shared an additional 12,000 times.
Lex's father said she was elected to her school's student council a few weeks before she wrote her letter. He called it a testament to her bold spirit.
"Lex has always been voicing her opinion on things," he said. "I think that's why she was elected by her peers."
While Lex was "very sad" to hear a negative comment about her brother, it was her classmate's lack of knowledge that jolted her into action.
"The fact is, she has lived and breathed autism for the first six years of her life. Ultimately, she was taken aback by the lack of understanding."
Camilleri said the family is committed to building upon the outpouring of support Lex has gotten from across the globe. They'll be meeting with their member of Parliament to discuss legislation to require better education in schools — something they hope will make it to the desk of Prime Minister Theresa May.
Meanwhile, her parents say, Lex is taking the attention "in stride," and they feel blessed to have a daughter who's unafraid to stand up for what she believes in.
"I am bursting with pride," Sophie Camilleri told TODAY Parents. "To know that Lex's letter has touched so many people around the world is wonderful. She is my little superstar."
Related video: