Mayli and Brooklyn Gibson may be in wheelchairs, but that doesn't stop them from getting their "Nae Nae" on.
Both 6-year-old girls were born with spina bifida. They also share the same last name, though not related, which is what brought them together in 2010. Texas Scottish Rite Hospital for Children, where they both were getting treated, mixed up their charts and the families had to meet to clear up the confusion.
"They both instantly connected and have been friends ever since," Sami Gibson, Mayli's mom, told TODAY.com.
Even though they both live in Texas, they're still 45 minutes away from each other — Mayli in Weatherford and Brooklyn in Arlington — but they make an effort to have regular sleepovers and dance parties. During their most recent get-together, things got pretty crazy! Brooklyn taught Mayli the "Nae Nae," and together they spent the whole night dancing and creating their own choreography.
"I'm the type of mom who likes to capture everything on video, so as soon as I saw what was going on I immediately started recording it," Gibson said. "They're really happy and energetic girls."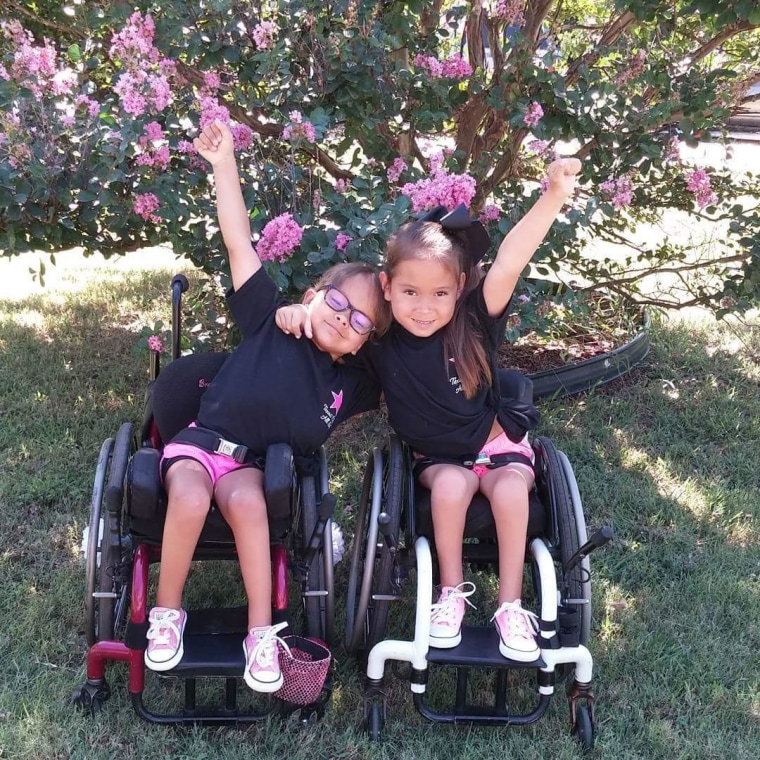 The girls like to take wheelchair motocross classes (WCMX) together and were planning on signing up for a wheelchair dance class at a local studio, but the class didn't end up happening.
MORE: Summer's cutest dance craze: Kids of all ages are perfecting their 'Nae Nae'
Gibson knew her daughter was excited for the class, so in February she decided to form a wheelchair dance class herself and named it Ayita. Once a week, four girls, including Mayli and Brooklyn, get together and Gibson teaches them routines.
Her goal is that by next year she'll have even more students and a dance instructor who is able to teach adaptive moves.