I hand-picked my newest son from a catalog. His name is Simon, and he's from a town north of Hamburg, Germany. He loves sports (especially soccer, but he's learning about American football, baseball and basketball) and plays the classical guitar. He says, "That sounds great!" to most suggestions that come his way — a response rather unfamiliar to many parents of adolescents.
Simon is one of six foreign-exchange students — all teens — my family has hosted during the last four years. Some stays have been as short as two weeks, but three teens — Simon included — have signed up to live with us for an entire school year.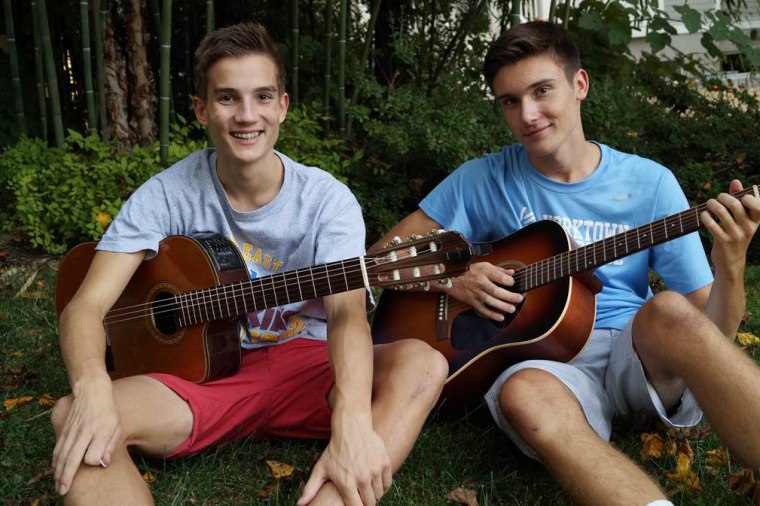 More than 25,000 exchange students land on American soil every August, says Christopher Page, executive director of the Council on Standards for International Educational Travel, their excitement and expectations packed in tightly with the stuff in their giant suitcases. In most cases the families who feed, shelter and care for these kids receive no monetary reward. Our payback comes via intangibles — delightful attitudes, fresh outlooks, new interpretations.
Here are some lessons we've learned:
1. You want it? Make it happen! Last year Sheila Conroy and her family in Westfield, Massachusetts, welcomed son Omar from Egypt. Despite a complete lack of experience on the baseball diamond, Omar very badly wanted to play on his school's varsity team. "I prepared him for the fact that he'd never get on the team," said Sheila. "Was I ever surprised when he came home with uniform in hand, telling me he made it!" Omar had been so sincere in his attempt to learn that he impressed the coach, got a spot on the team, and at the end of the year was sent back to Egypt with gloves and bats so that he could start the first baseball team in his hometown.
2. If you don't understand, ask! Karen Covert-Jones of Guilderland, New York, couldn't have known that her German daughter, Sarah, didn't know how to use a drinking fountain. After trying unsuccessfully to use one at school, Sarah had quietly given up, too embarrassed to speak up. Six months into her exchange, she saw her host sister drinking from one. "Oh, that's how you do it!" she exclaimed, suddenly realizing that the water must be sucked up into the mouth from the fountain. Sarah thought it was pretty funny that she'd gone six months without drinking water at school — and her experience underscored to the family that suffering in silence isn't necessarily noble.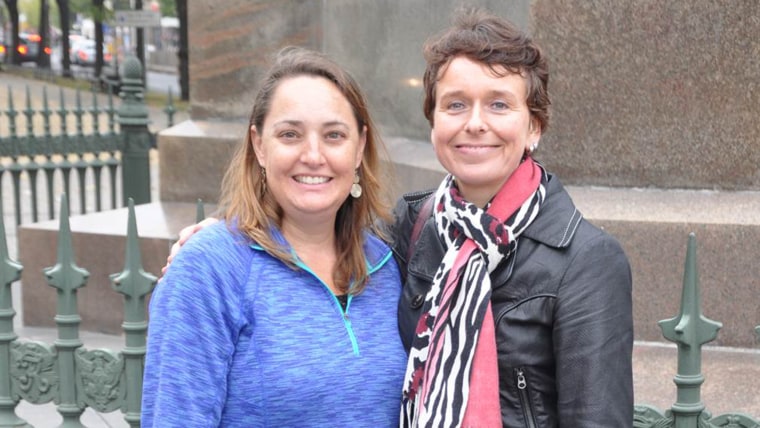 3. The world doesn't stop at the U.S. borders. Sarah Bender grew up in a family that hosted exchange students, and as an adult Sarah (with husband Clark) continues to invite students into her home in Broomfield, Colorado — this year's student is Laura from Finland. "Growing up this way had a tremendous impact on me," Sarah said. "It helped me understand that we live in a bigger world than just here in America, taught me to recognize, appreciate and value differences, allowed me to share my own perspective and culture, and has been the source of lifelong friendships." In fact, a Swede hosted by Sarah's grandmother 50 years ago spent last Thanksgiving in the United States with Sarah's family.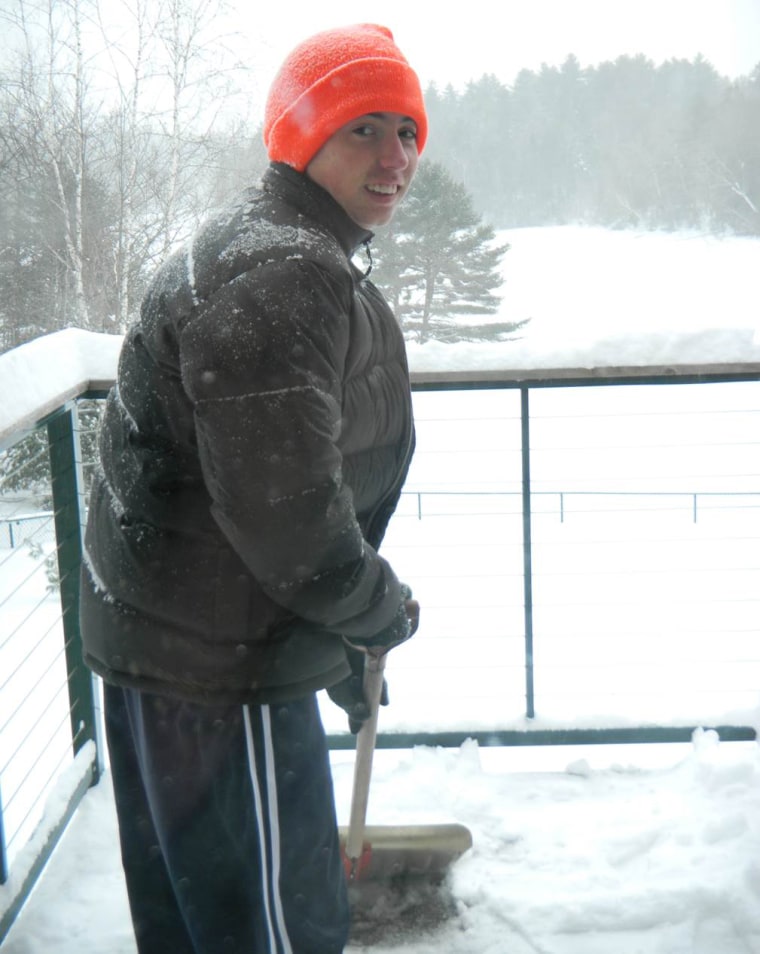 4. Try to make the best of any situation. "Our Chilean exchange student Andres arrived during a hot Santiago summer smack into his new home with subzero cold and waist-deep snow," said Karen Vander of Boothbay Harbor, Maine. "This kid never stopped smiling. He jumped right into the school schedule and when he'd come home he'd shovel snow like it had never been otherwise for him. He filled our house with his music and his laughter and gave our only-child daughter a loving sibling."
5. Our relationships change hearts and minds. Host mom Jennifer Russell of Cheyenne, Wyoming, read about an East German exchange student who came to Pennsylvania just after the Berlin Wall fell. Throughout her exchange year, the student wrote reflective essays about her U.S. experience for an East German newspaper. "Imagining what those articles must've done to combat the anti-American propaganda these people had endured for decades literally gives me goosebumps," said Jennifer. She and husband Chris this year are hosting Noah from Germany.
6. The message goes both ways. "We learn as much from our student as we teach her," says Shashi Rao of Alexandria, Virginia, host mom to Jana from Germany. "As we learn, we share this new understanding with our own family, friends, and community. And when Jana returns next year to her home country, she'll spread the knowledge and understanding she gained here as well. Everyone wins!"
Alexandra Rockey Fleming lives in the Washington, D.C., metro area with her husband and three teens, including Simon, a Youth for Understanding exchange student.