Halloween is fast approaching and that means it's time to get spooky! We went shopping for the best kids costumes so you don't have to. That's right, the coolest (and creepiest) costumes are now just a click away.
And if you're looking for a costume for yourself, we've found the hottest ones around. Same goes if you're thinking of dressing up with your sweetie or bestie.
Here's to the spookiest time of year!
1. Jurassic World
Inflatables are a new Halloween costume trend and the lack of dexterity is worth it. This is a high-impact costume that any "Jurassic World" fan will love.
Jurassic World: T-Rex inflatable kids' costume, $46, Amazon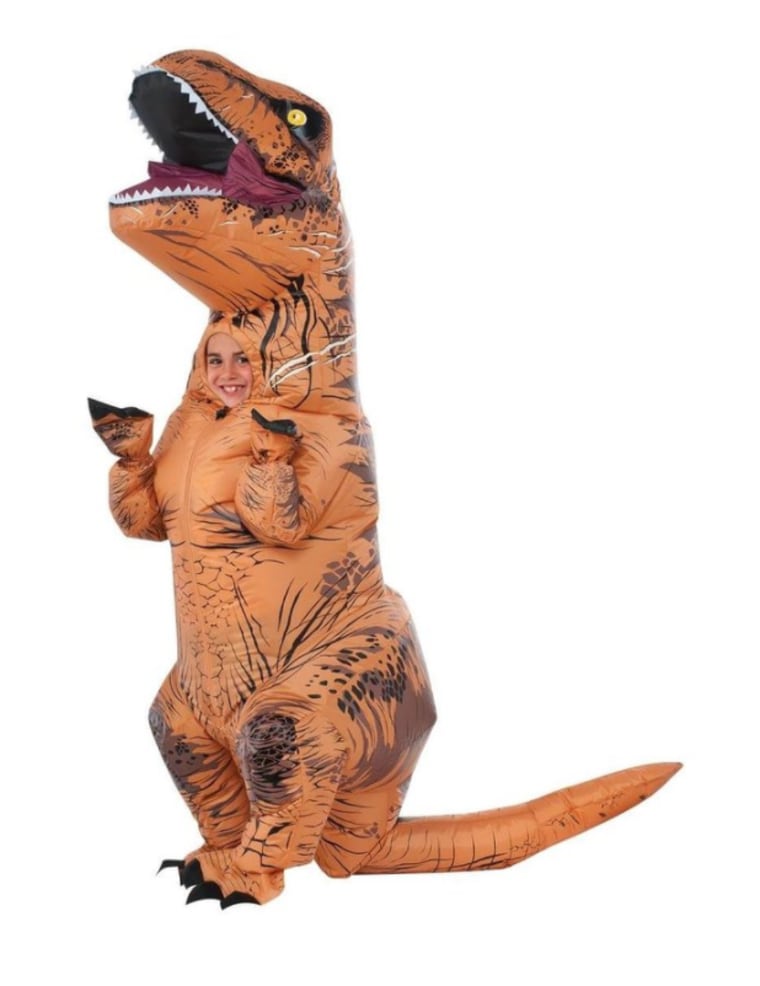 2. Ultimate cowgirl
We are seeing lots of next-level costumes this season, complete with props! This cowgirl can now bring her horse trick-or-treating with her.
Forum Novelties children's Ride-A-Pony costume, $27, Amazon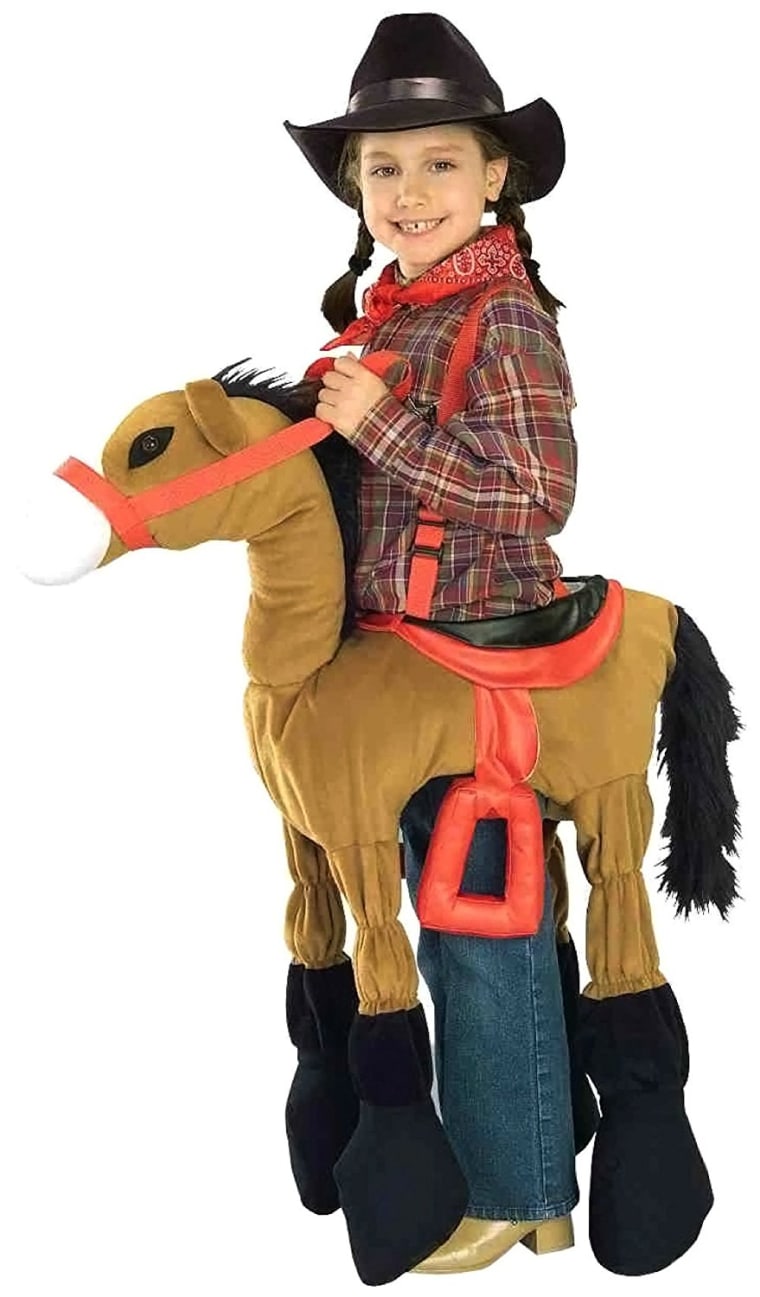 3. Minecraft
Minecraft in 3-D really does exist. We can't think of a teen who wouldn't love this costume.
Creeper Deluxe Minecraft costume, $35, Amazon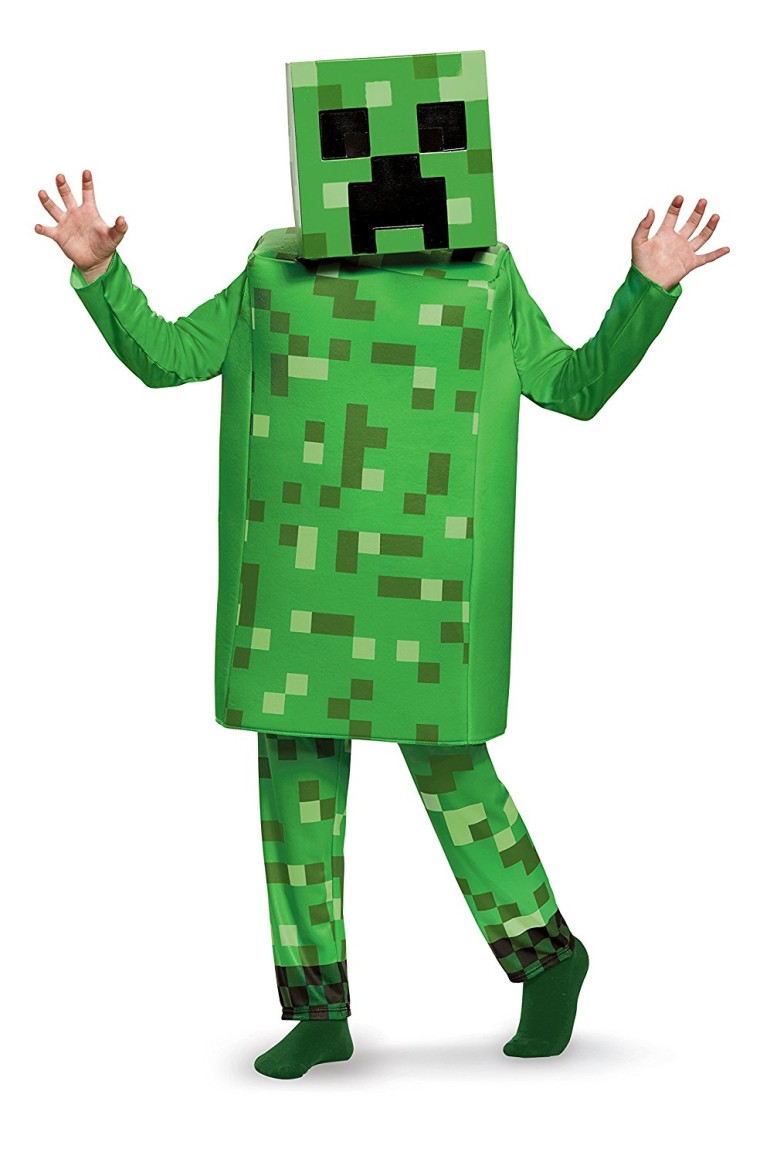 4. Gumball Machine
This gumball machine costume is super-festive and one we haven't seen before. We love the little headpiece that acts as a top — so clever!
Gumball machine costume, $35, Amazon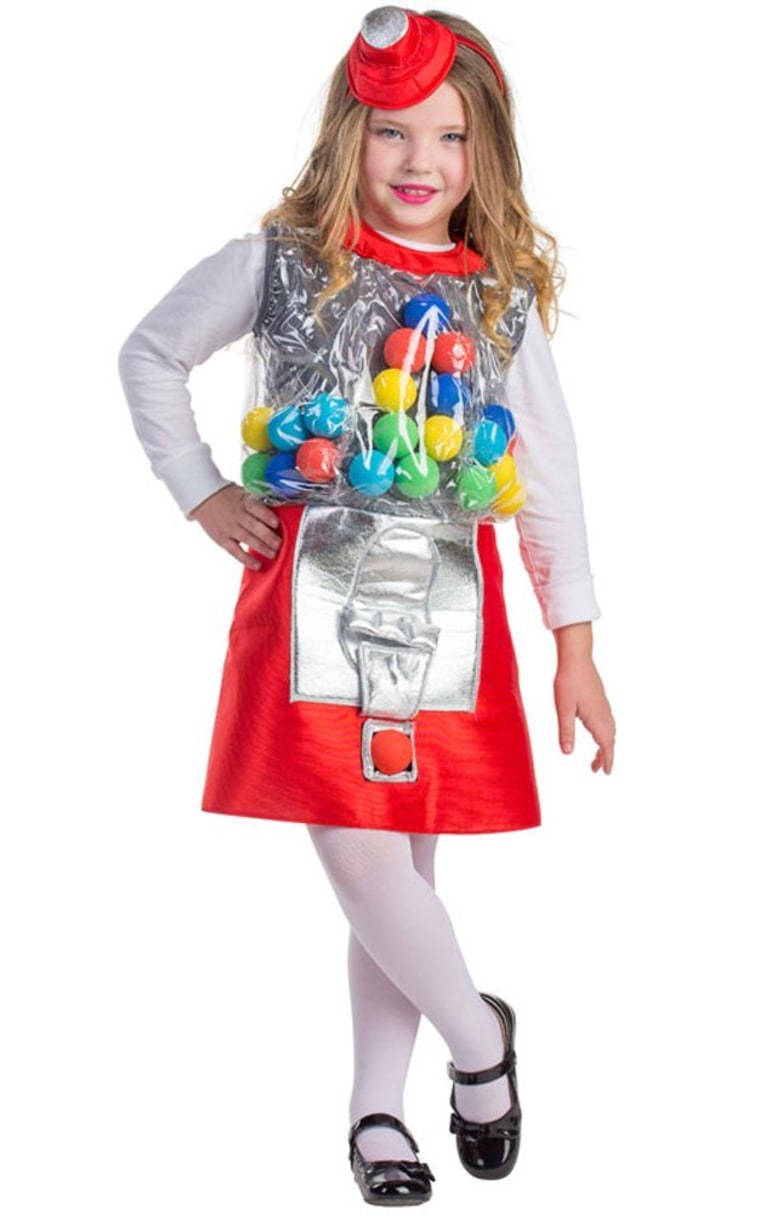 5. Sumo Wrestler
This inflatable Sumo costume is sure to make a big statement. And when we say big, we mean that literally.
Toloco inflatable kids' Sumo Wrestler Halloween costume, $30, Amazon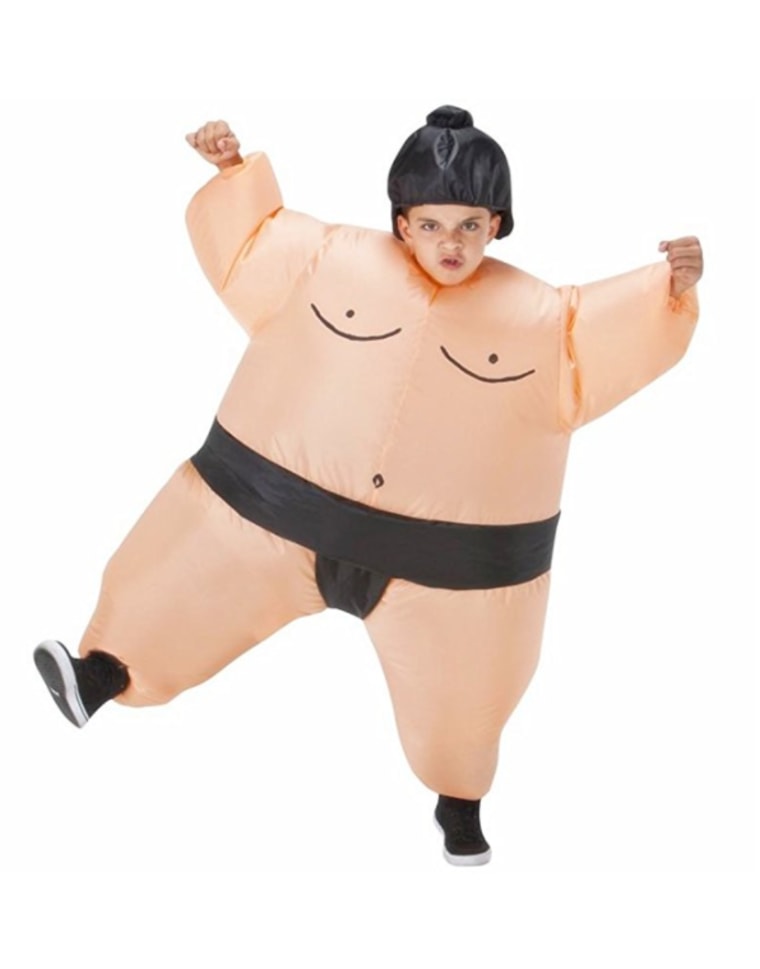 6. Cute cat
This costume has real cat-i-tude.
Sheface kids' Halloween costumes, $30 and up, Amazon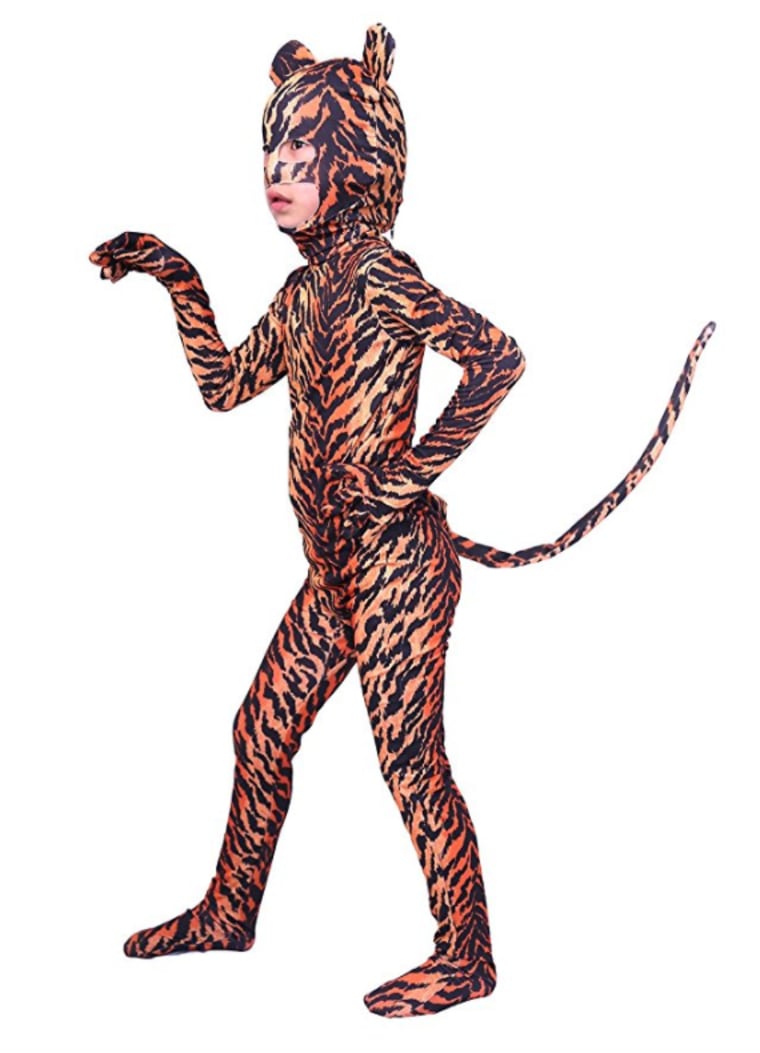 7. Astronaut
Mars, anyone? This junior astronaut costume may inspire future space travel.
Jr. Astronaut suit costume, $43, Amazon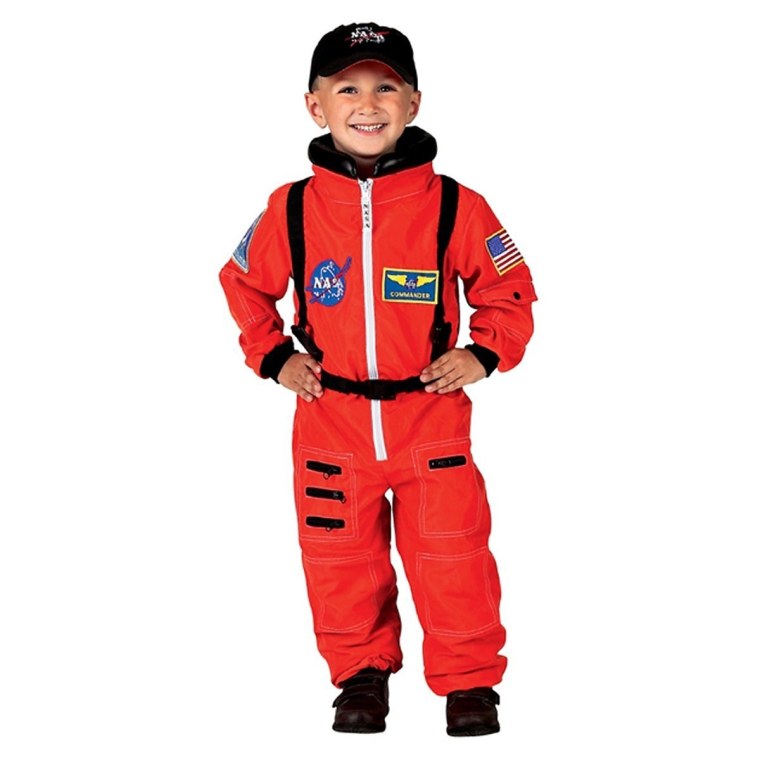 8. Unicorn
This unicorn onesie can be enjoyed long after Halloween has gone — perfect for lounging in all winter long.
JollyCreek Unicorn Pyjamas Halloween kids' onesie, $24, Amazon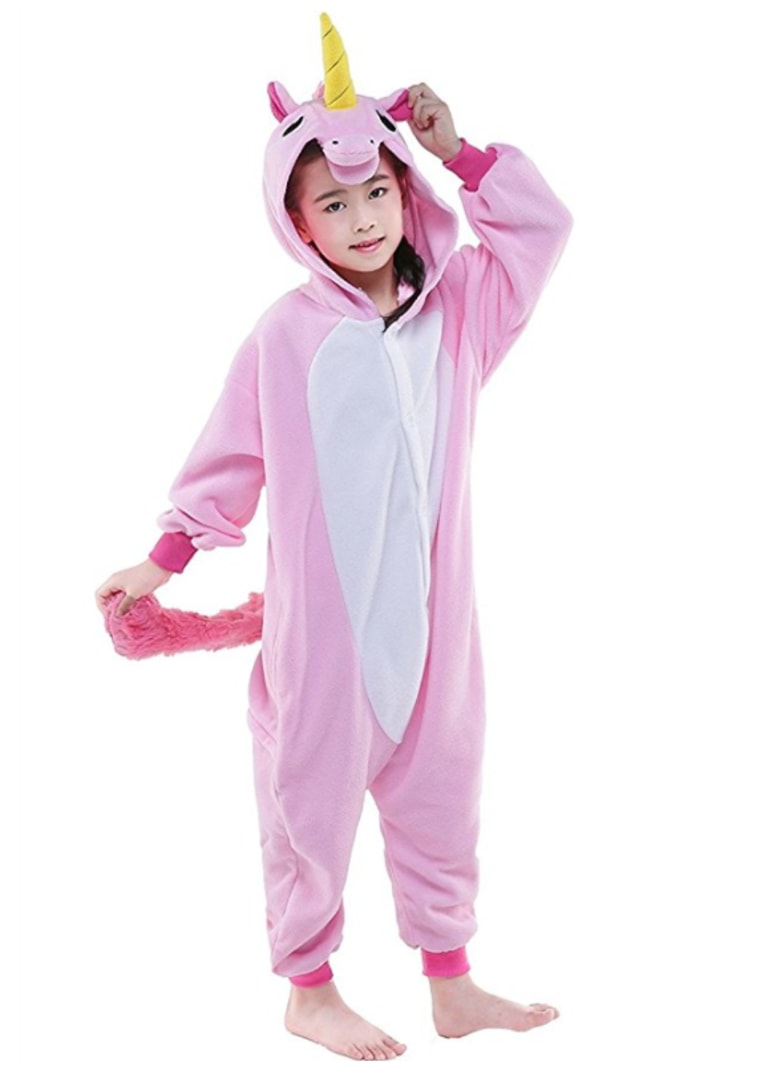 9. Pikachu
If your child has spent the past year chasing pokemon, then he (or she) will go nuts for this Pikachu one-piece costume.
Pokemon child's deluxe Pikachu costume, $24, Amazon

10. Wonder Woman
Wonder gals unite! Display your girl power in this Wonder Woman costume.
Super DC Heroes Wonder Woman child's costume, $27, Amazon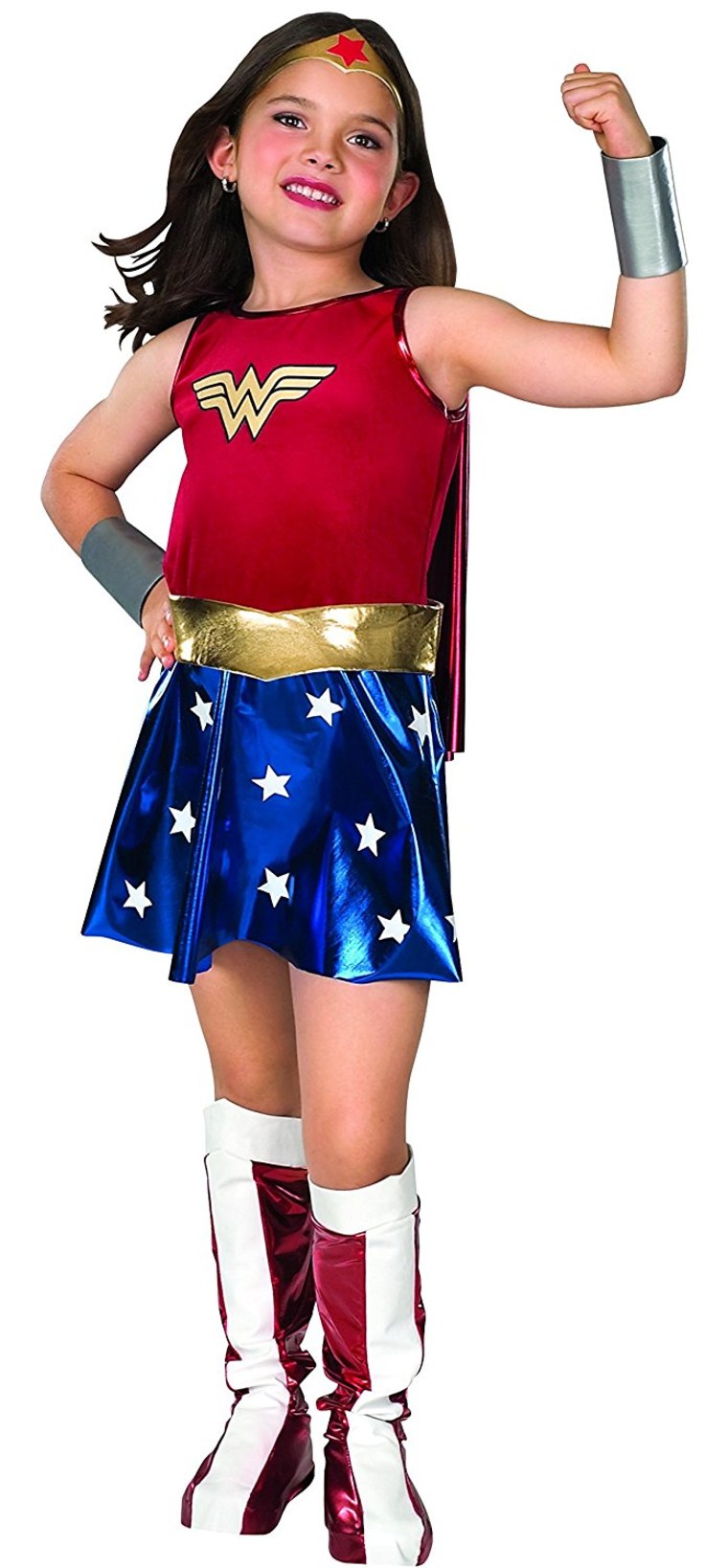 11. Monster
This fuzzy costume is fun with a capital "F"! And you never know when a pair of purple faux-fur leg warmers will come in handy.
Polka Dot monster kids' costume, $21, Amazon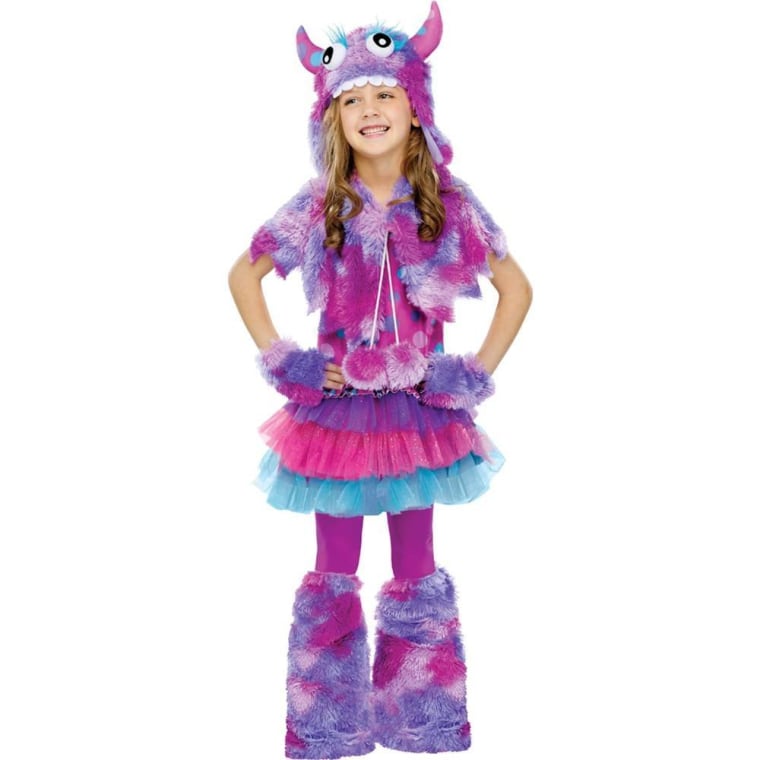 12. Ride-on bull
This cowboy is riding an inflatable bull! Not only hysterical, but also quite elaborate for $35.
Kids' inflatable ride-on bull costume, $35, Spirit Halloween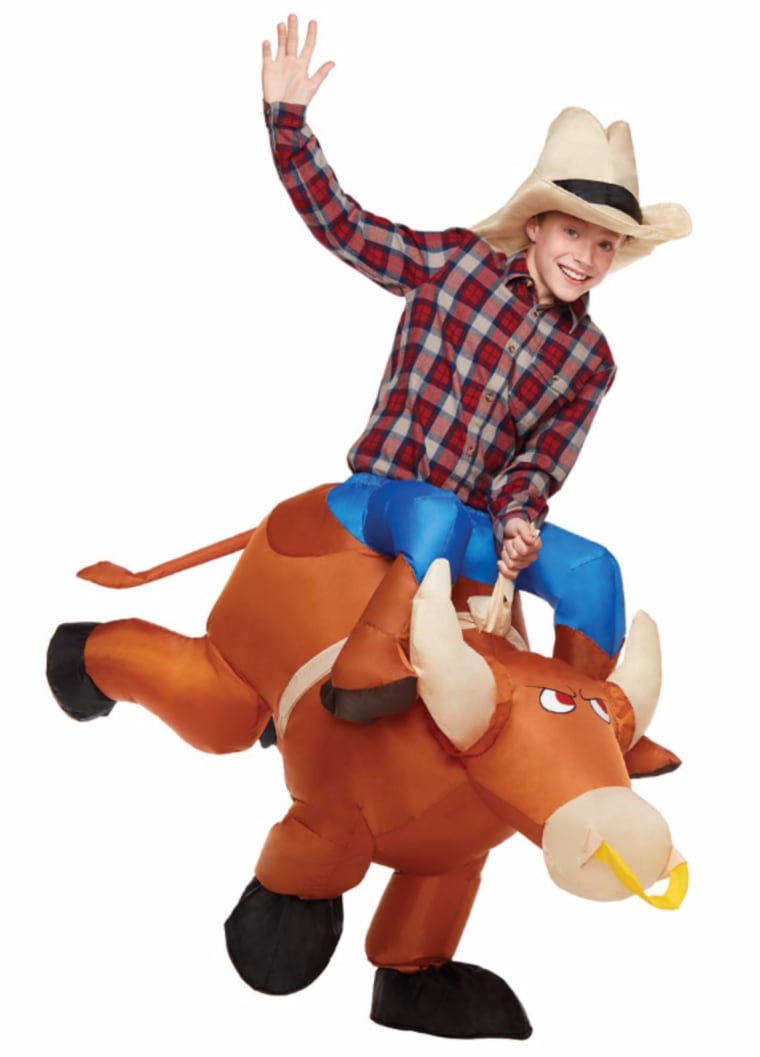 13. Trolls
Your little Trolls fan will be delighted by this Poppy costume. From the shock of pink hair to the giant ears, it's easy to wear and terrifically troll-ish.
Kids' Poppy costume Trolls, $50, Spirit Halloween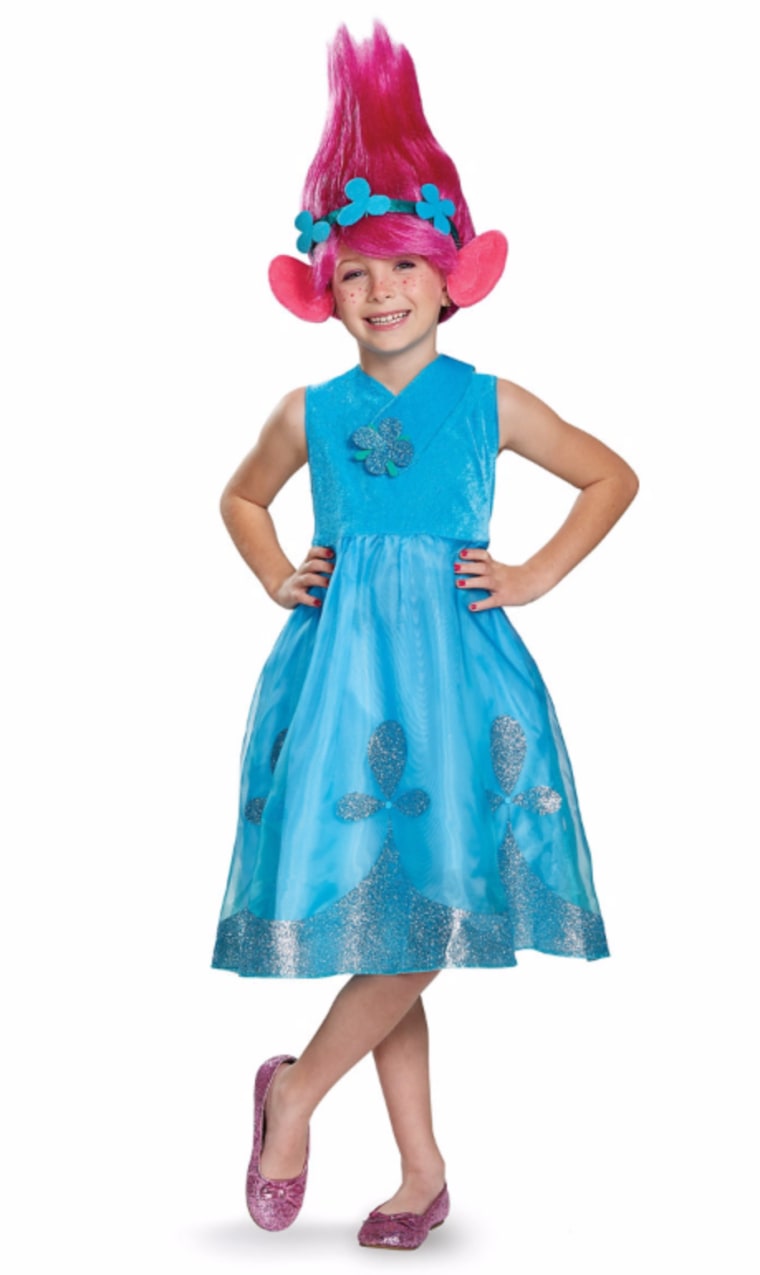 14. Batman
This officially licensed LEGO Batman costume is pretty impressive. It even come with the LEGO-shaped hands.
Kids' LEGO Batman costume, $50, Spirit Halloween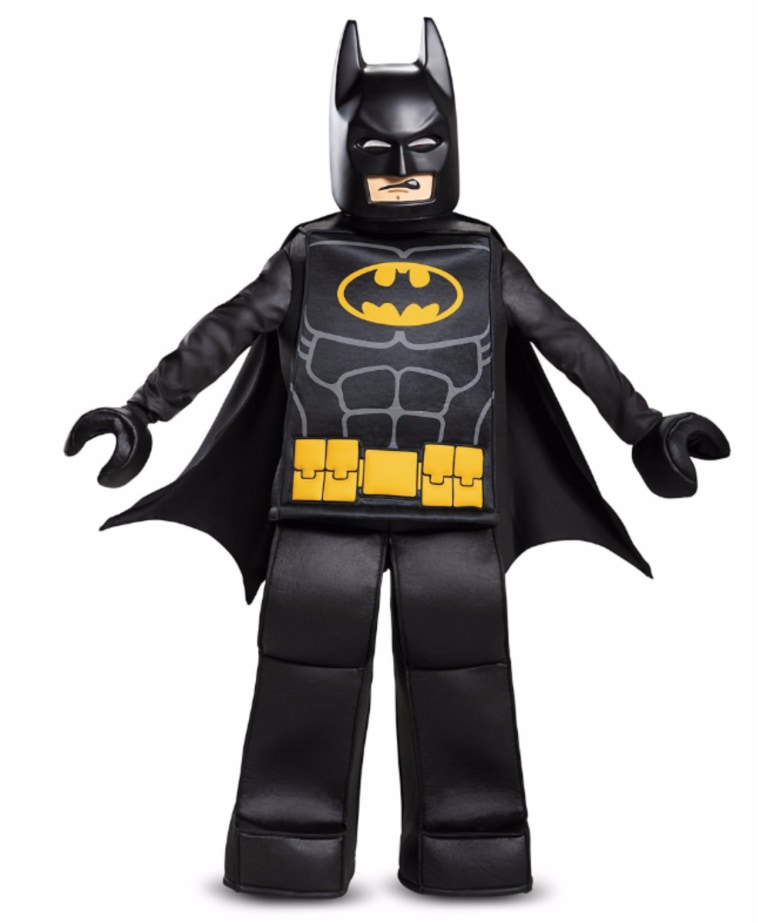 15. Stranger Things
We have not yet seen a "Stranger Things" costume, and were thrilled to find this take on our favorite character Eleven.
Kids' Eleven dress costume from Stranger Things, $40, Spirit Halloween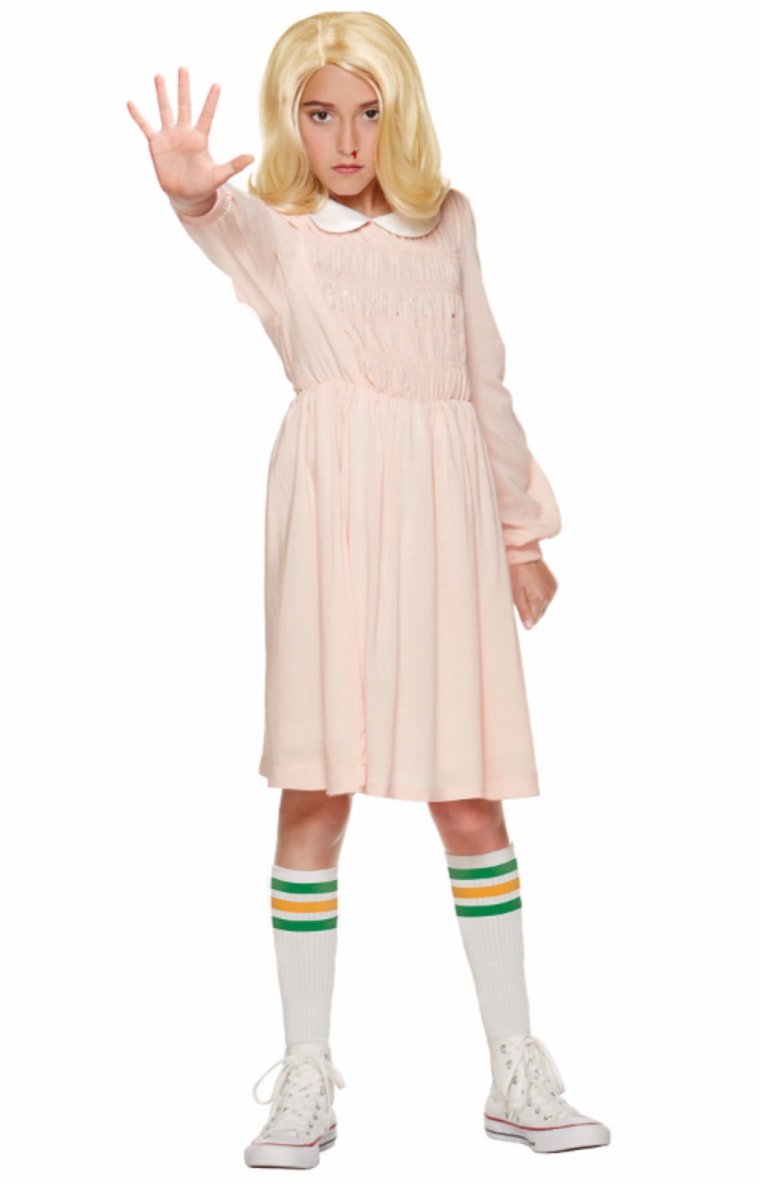 16. Star Wars
If your kid is obsessed with "Star Wars," then this is one of the best Stormtrooper costumes we've seen. With its padded jumpsuit and 3-D shoe toppers, your kid will look so authentic she could audition for the next great gallactic blockbuster.
Kids' Stormtrooper deluxe costume from Star Wars, $40, Spirit Halloween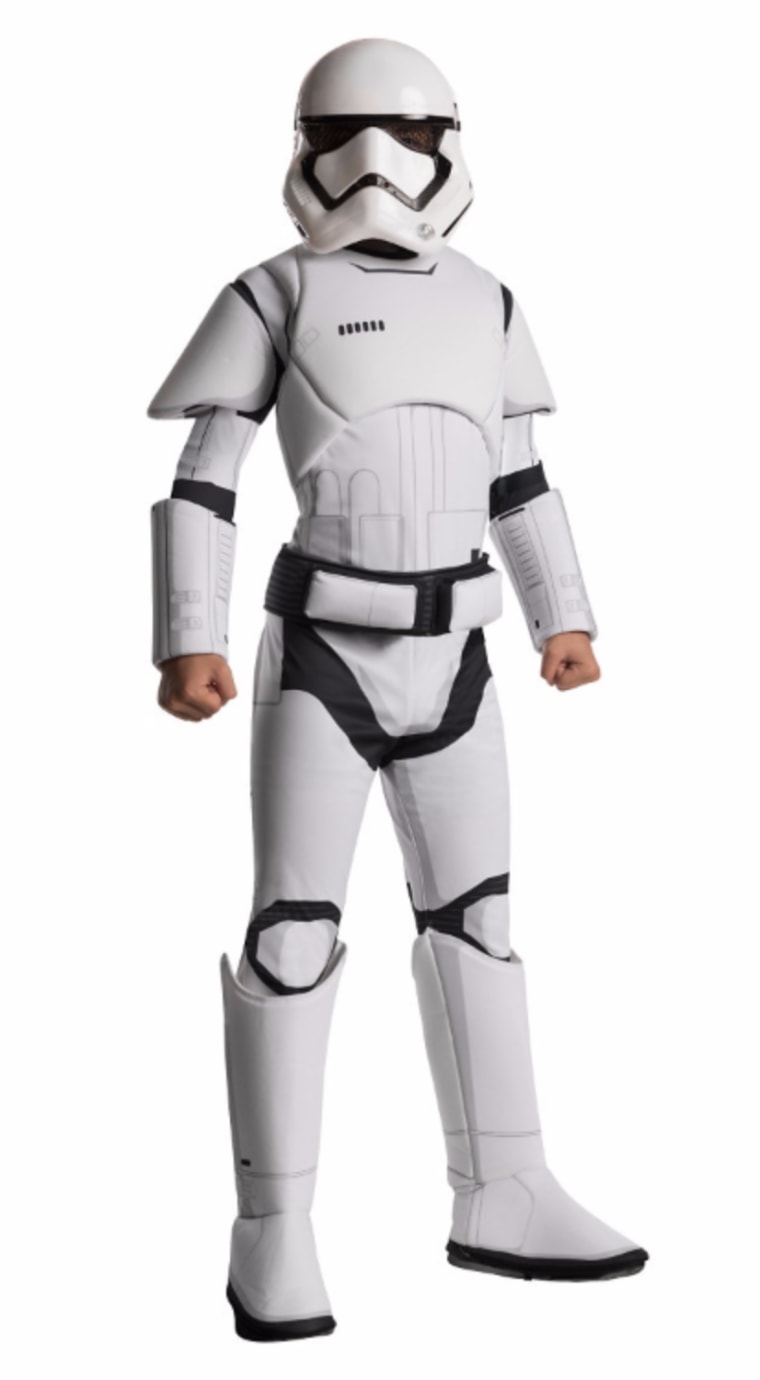 17. Little ladybug
Another winner from Spirit Halloween. This Ladybug costume from Miraculous: Tales of Ladybug and Cat Noir will have your fan feeling like she is the real deal.
Kids' Ladybug costume from Miraculous: Tales of Ladybug and Cat Noir, $40, Spirit Halloween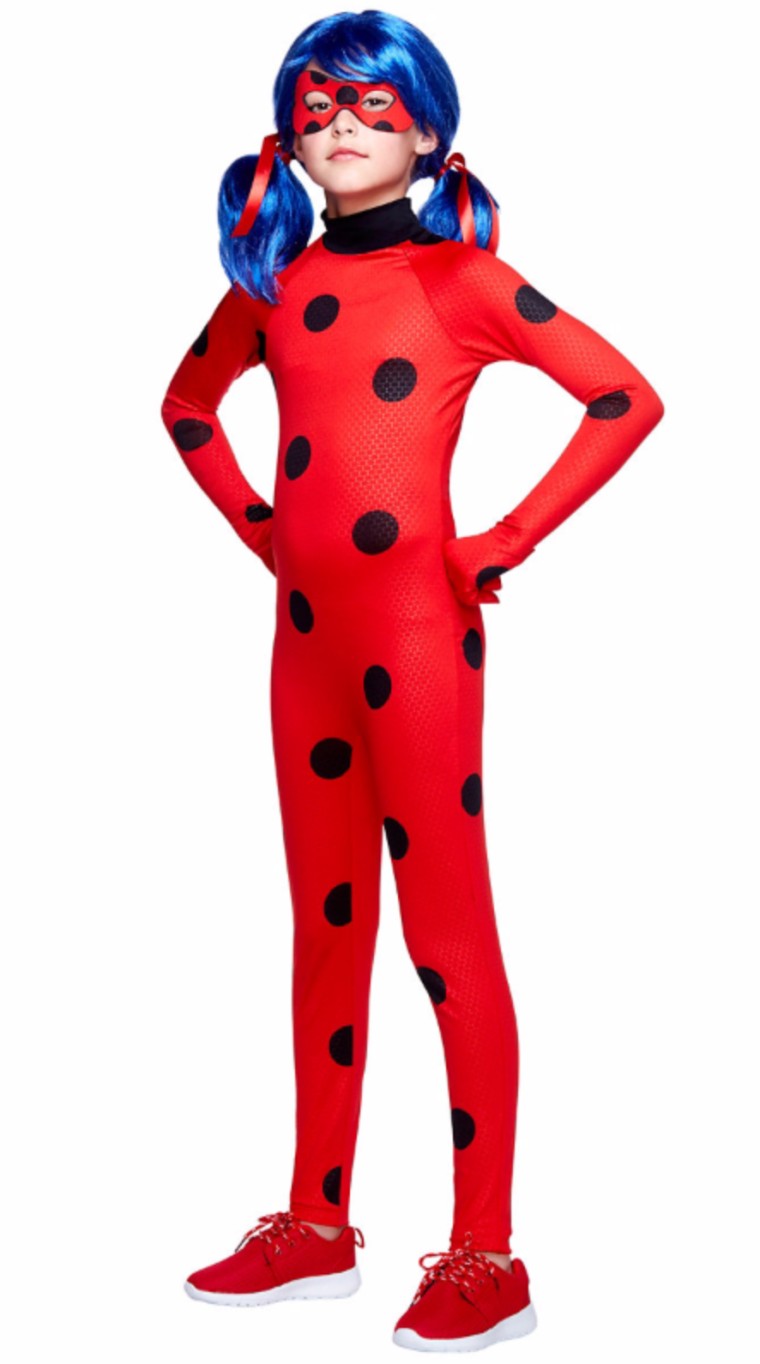 18. Ghostbusters
Who doesn't love the Stay Puft Marshmallow Man from "Ghostbusters"? This costume is well worth the commitment.
Kids' inflatable Stay Puft Costume from Ghostbusters, $50, Spirit Halloween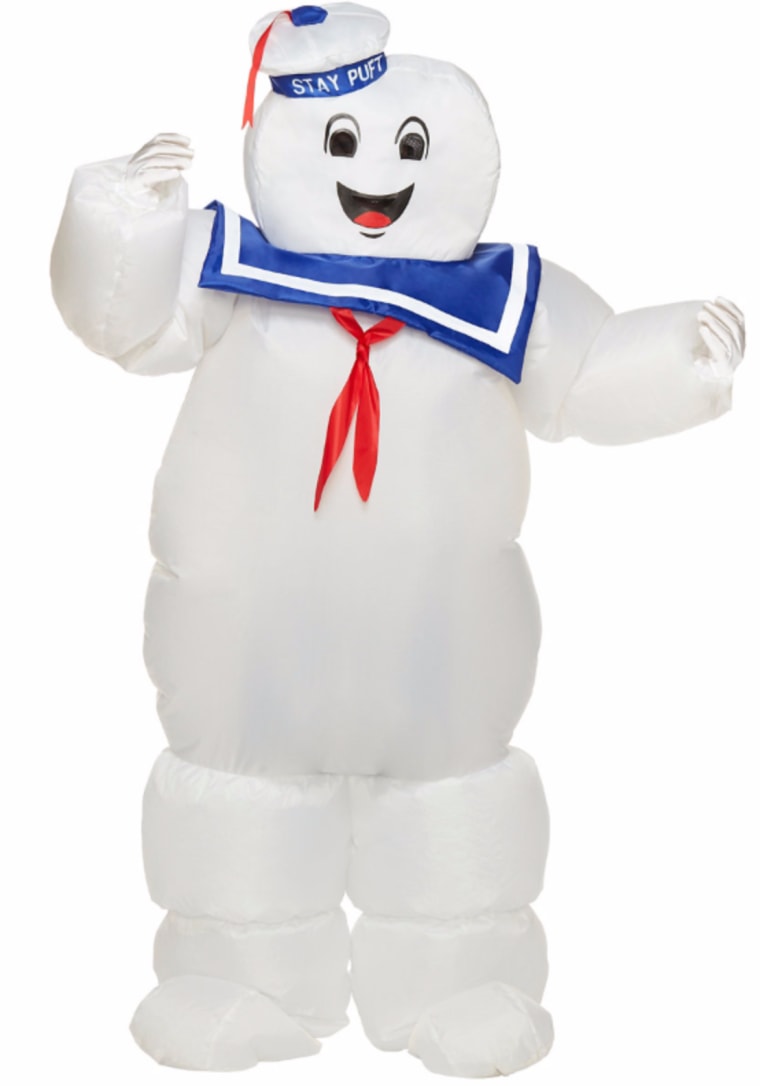 19. Queen of Hearts
We thought this was a lot of costume for $35! So detailed and dramatic, your little one will definitely feel like a queen.
Kids' Queen of Hearts costume, $35, Spirit Halloween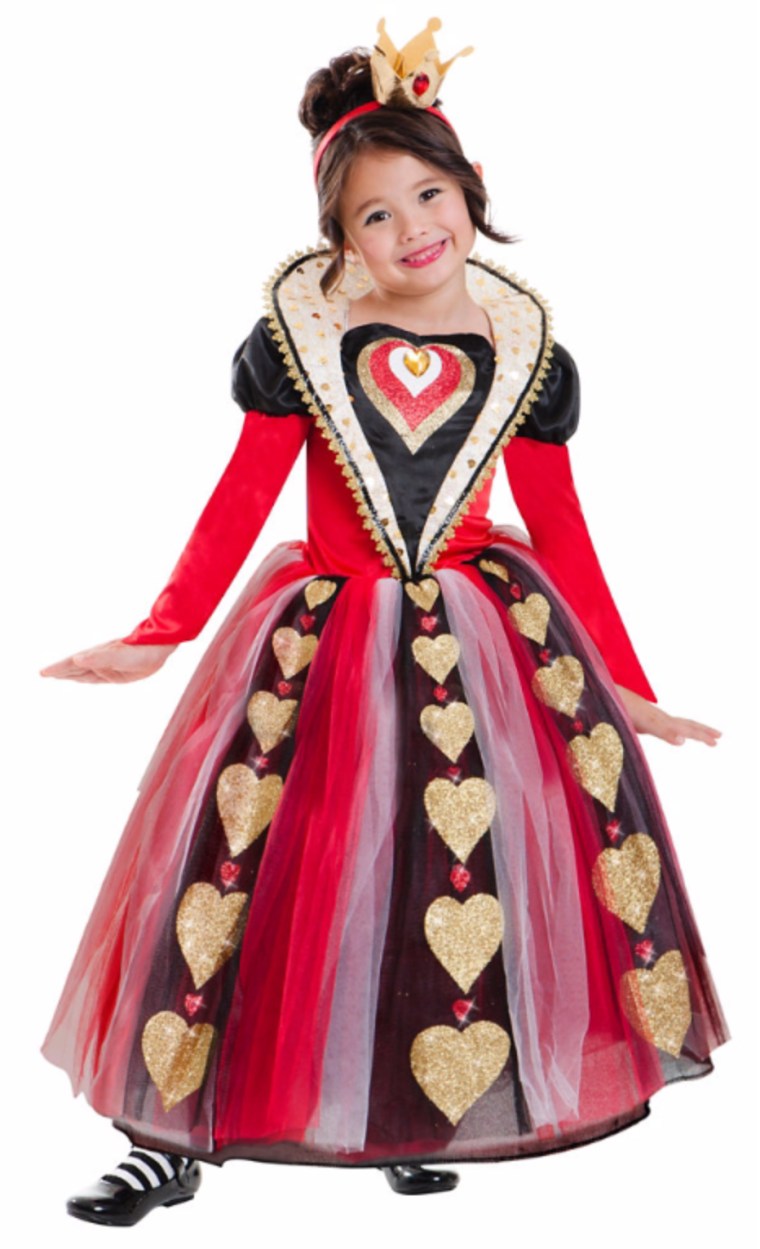 20. Spooky cobweb
This chic little cobweb dress comes with a detachable tulle cape to match its fancy assymetrical tulle skirt.
Cobweb costume, $25, H&M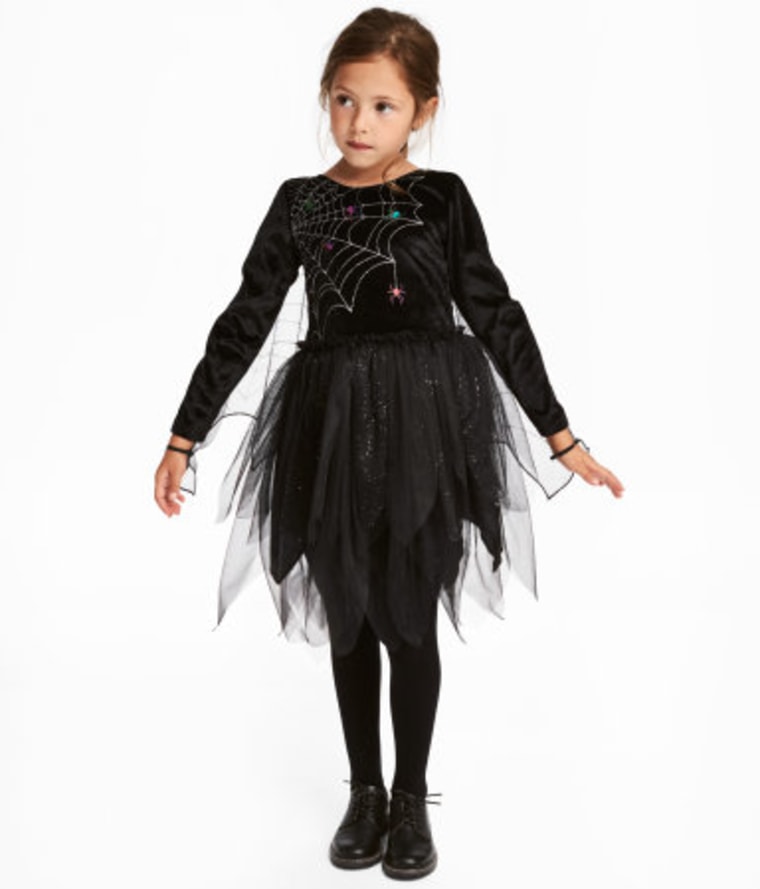 21. Skeleton
This skeleton-printed sweatshirt and joggers set is so cool that we want one in our size.
Hooded sweatshirt and joggers, $30, H&M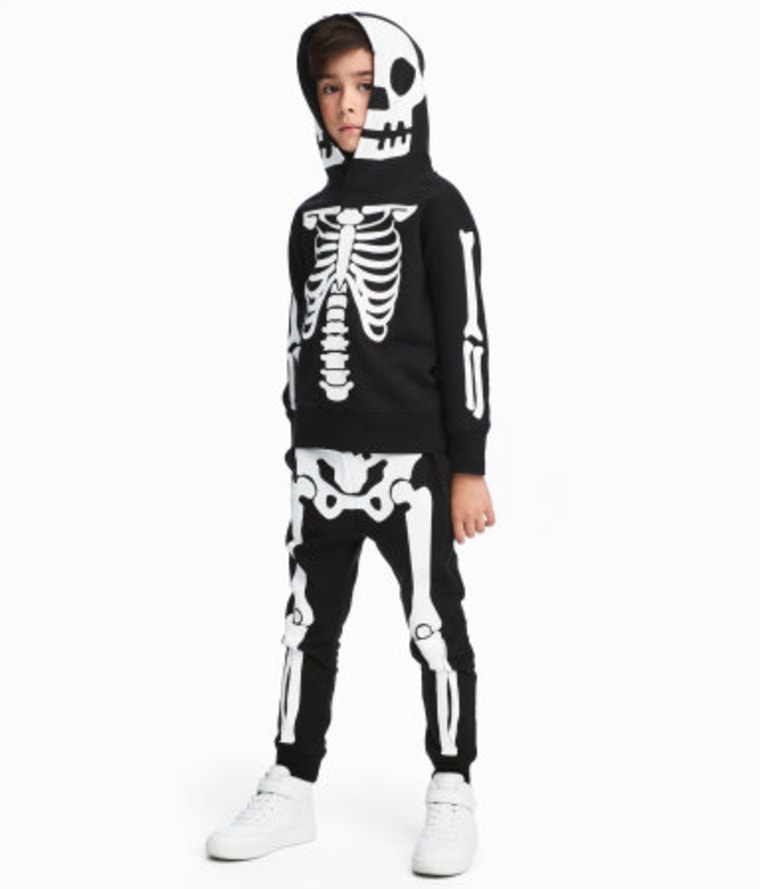 22. Pirate
Arrrrgh! This little pirate dress is the treasure. No searching the high seas required.
Pirate dress, $25, H&M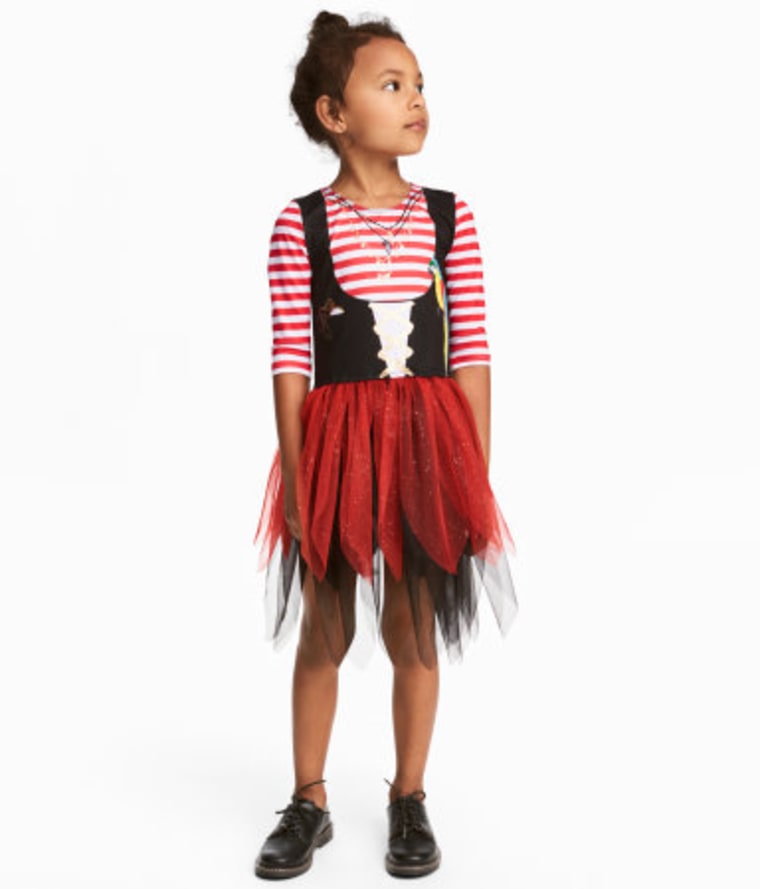 23. Tiger
Easy, tiger! This orange and black onesie not only boasts Halloween colors, but also snuggly fun for your cub.
Tiger costume, $30, H&M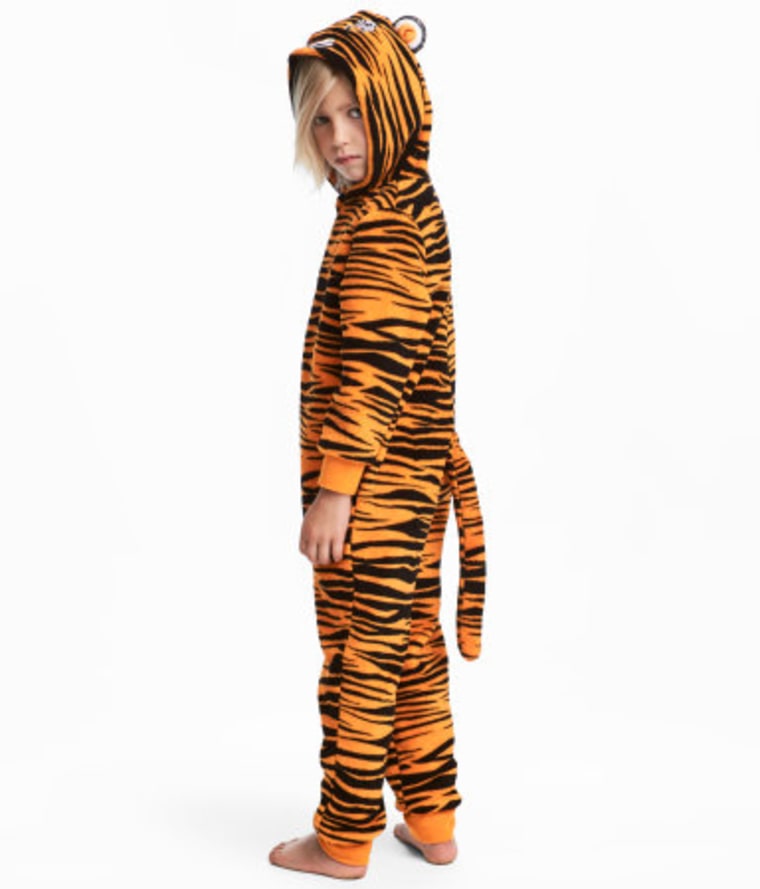 24. Bat
This fashion-forward bat cape is perfect for the costume minimalist.
Masquerade cape, $15, H&M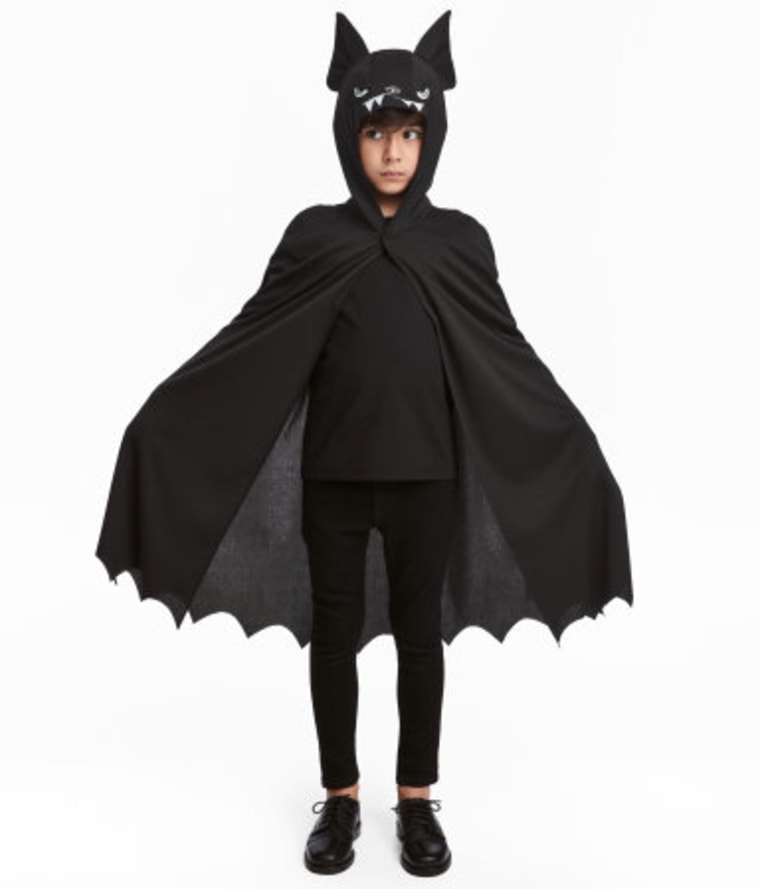 25. Cupcake
This confection of a costume is a real treat.
Cupcake costume, $30, H&M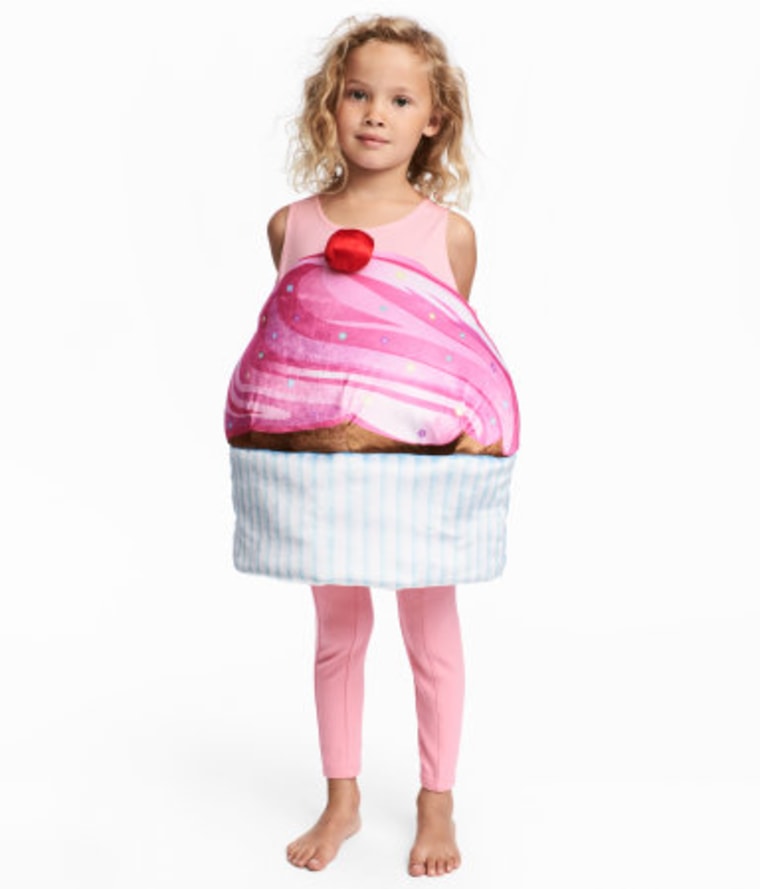 26. Clown
Clowns can be scary, but this one spreads cheer. We love these striped overalls — so festive!
Striped clown overalls, $44, Halloween Express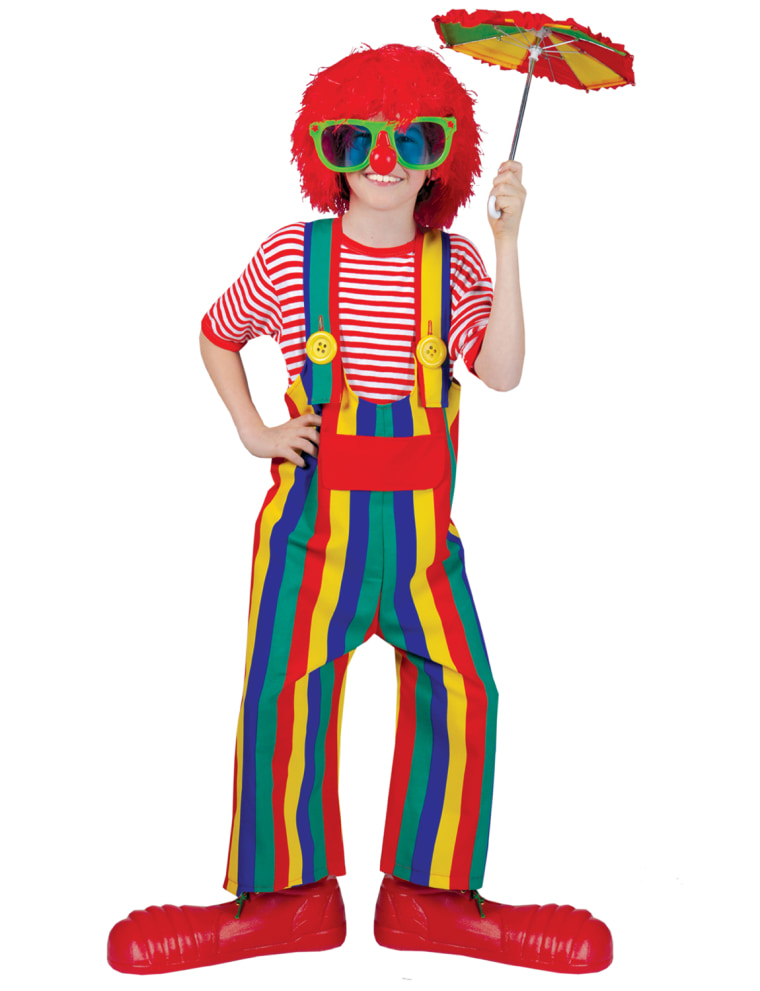 27. Best friends forever
We thought this costume was a cute idea for besties to share — each gets one side of a giant heart.
Best Friends Forever child costume, $30, Halloween Express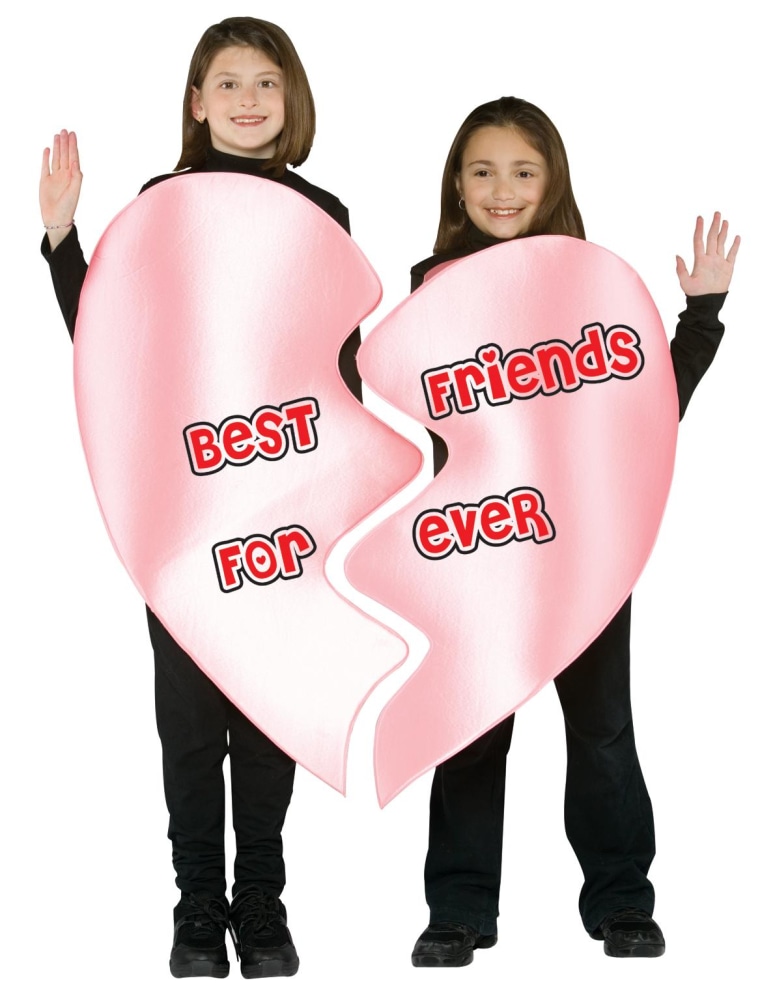 28. Transformers
Put some sting in your halloween with this "Transformers" Bumblebee costume. It looks pretty darn intimidating.
Transformers Bumblebee costume, $46, Halloween Express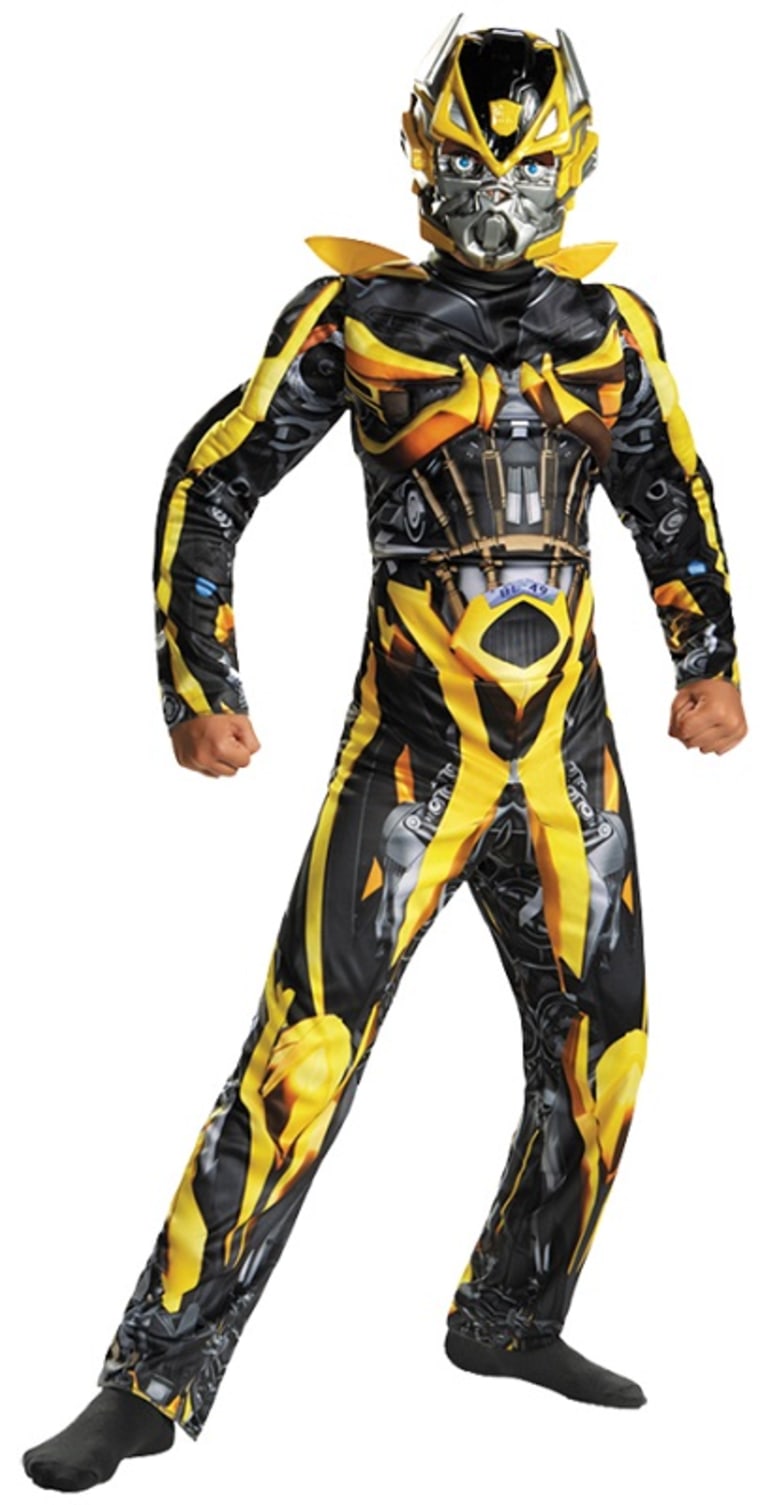 29. Descendants 2
Get the Mal look with this officially licensed costume. It's so good that the real the daughter of Malefecent might even do a double-take,
Disney Descendants 2 Mal Classic Isle look, $40, Halloween Express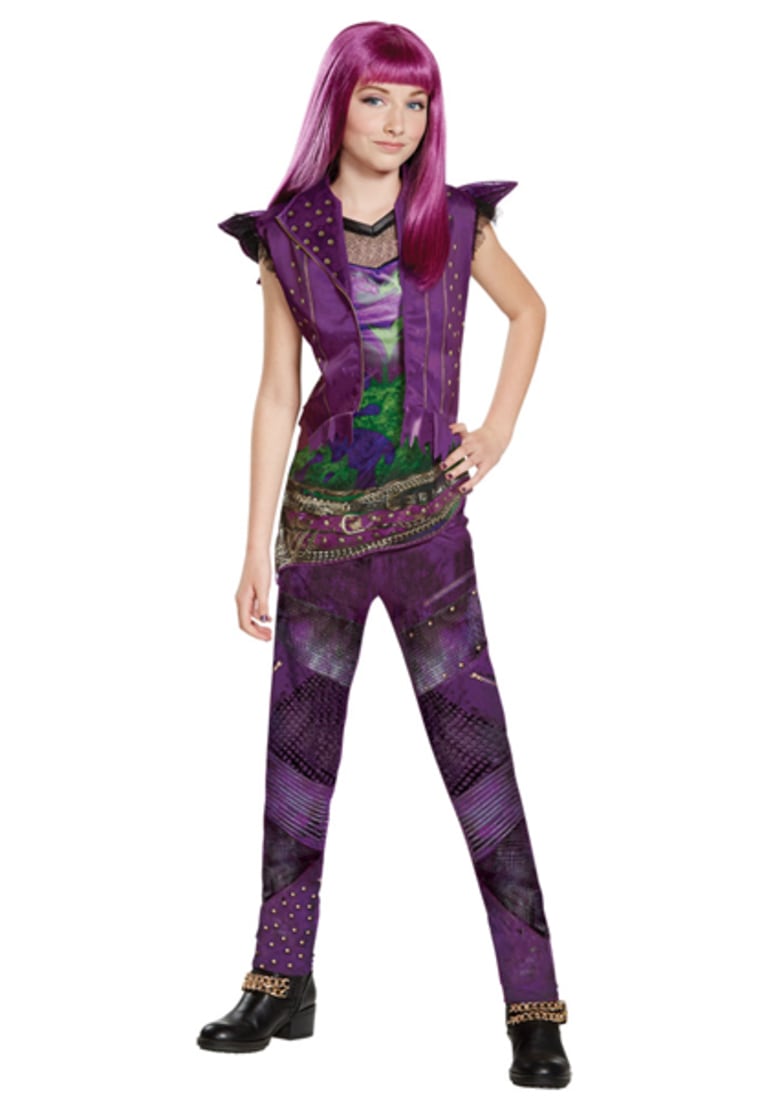 30. Zombie
Spooky! Zombies are always a never-go-wrong option. This costume is particularly ghoulish.
Zombie costume, $40, Halloween Express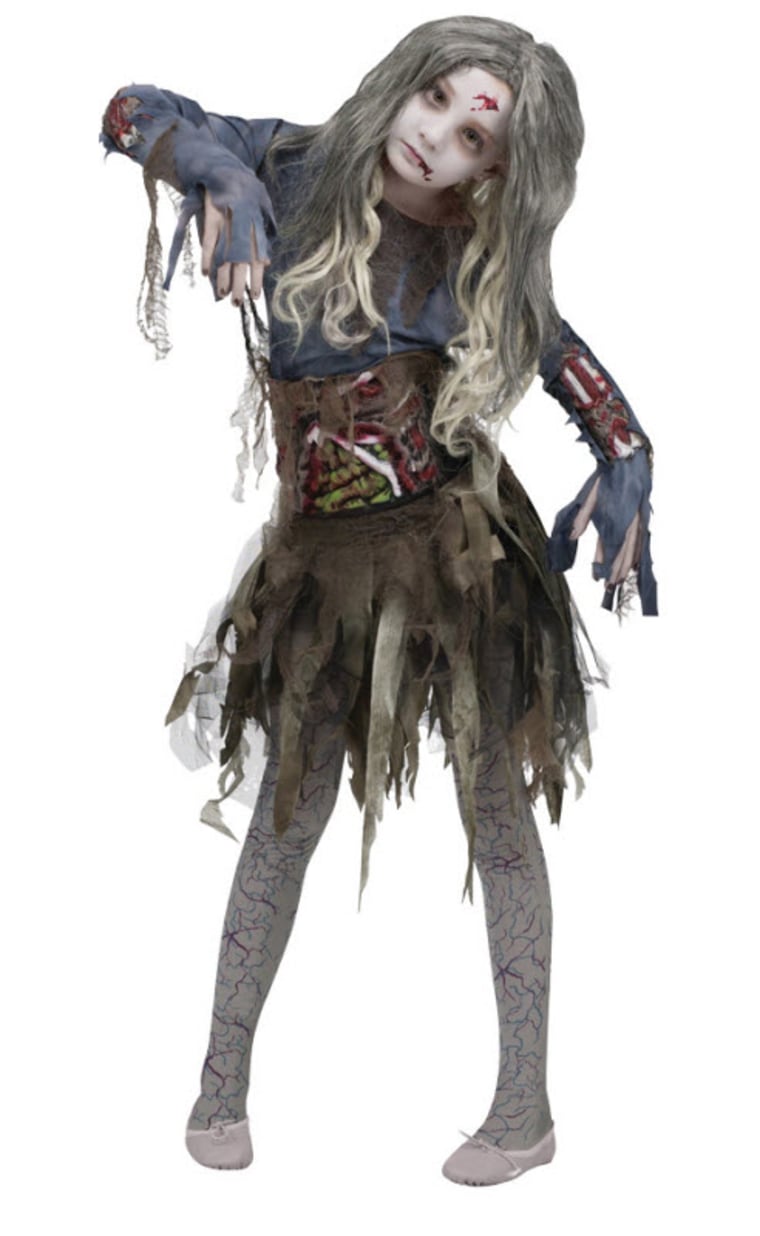 31. Genie
A mini Barbara Eden for just $20? Sign us up!
Pink Genie child costume, $20, Costume SuperCenter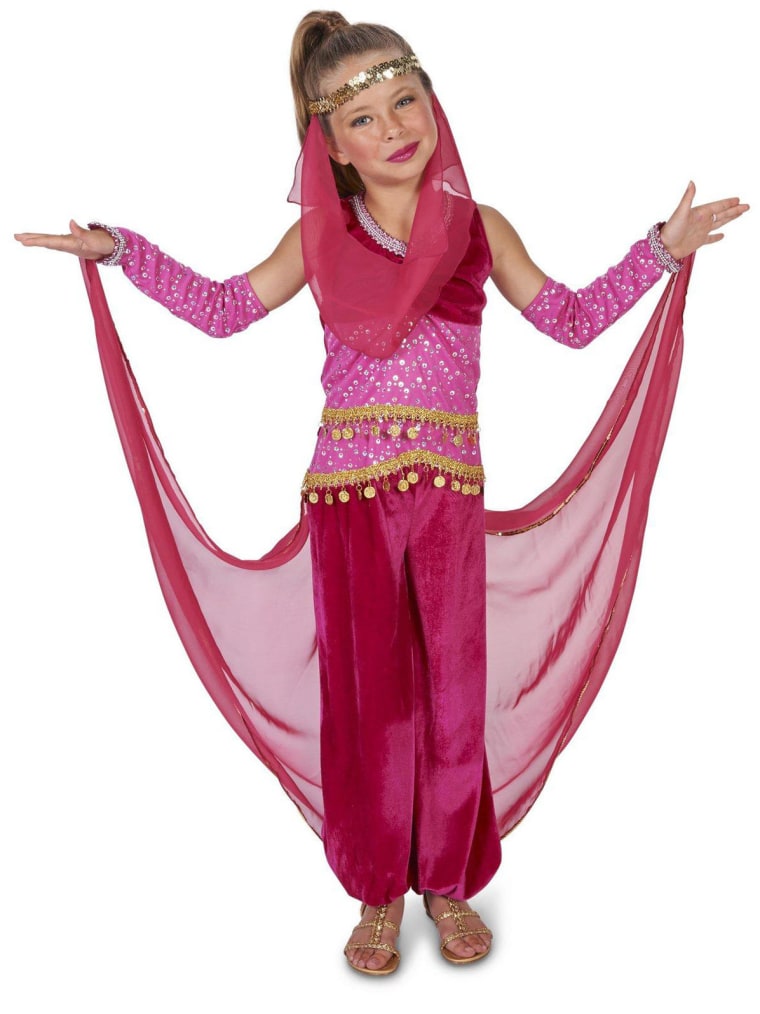 32. Light-up stick man
Talk about illuminating — this high-tech costume actually lights up.
Light-Up Stick Man costume, $22 and up, Costume SuperCenter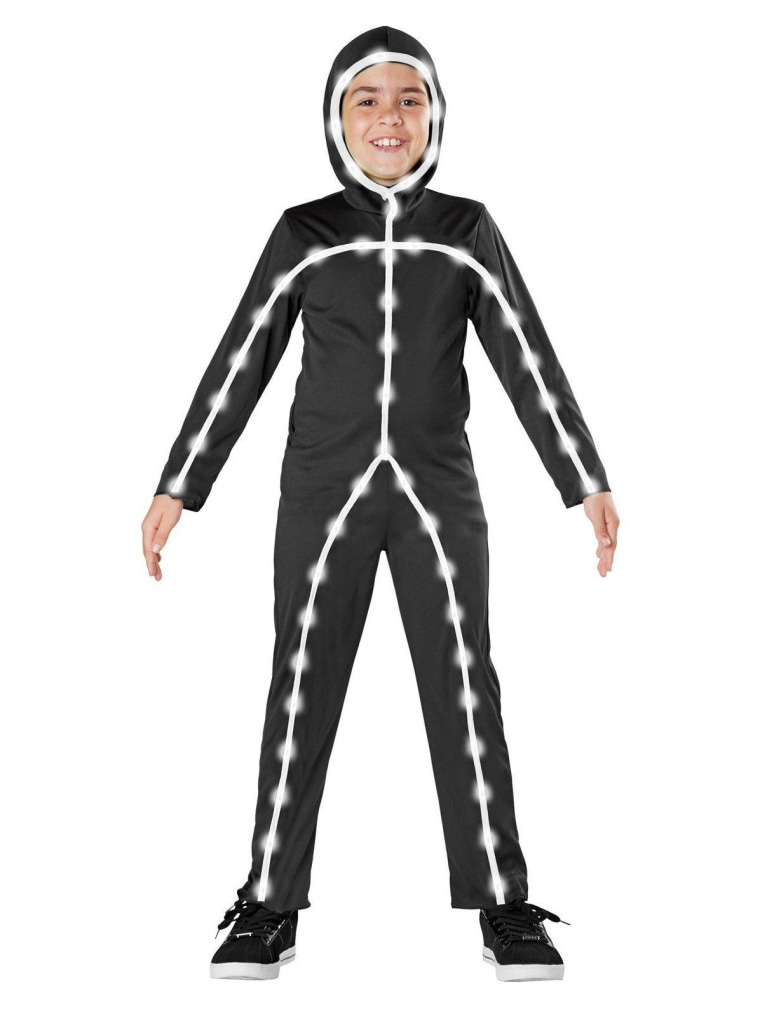 33. Raccoon
This is another new one that we haven't seen before. The notion of a sweet raccoon is adorable and perfect for the lover of woodland creatures.
Sweet Raccoon child costume, $41, Costume SuperCenter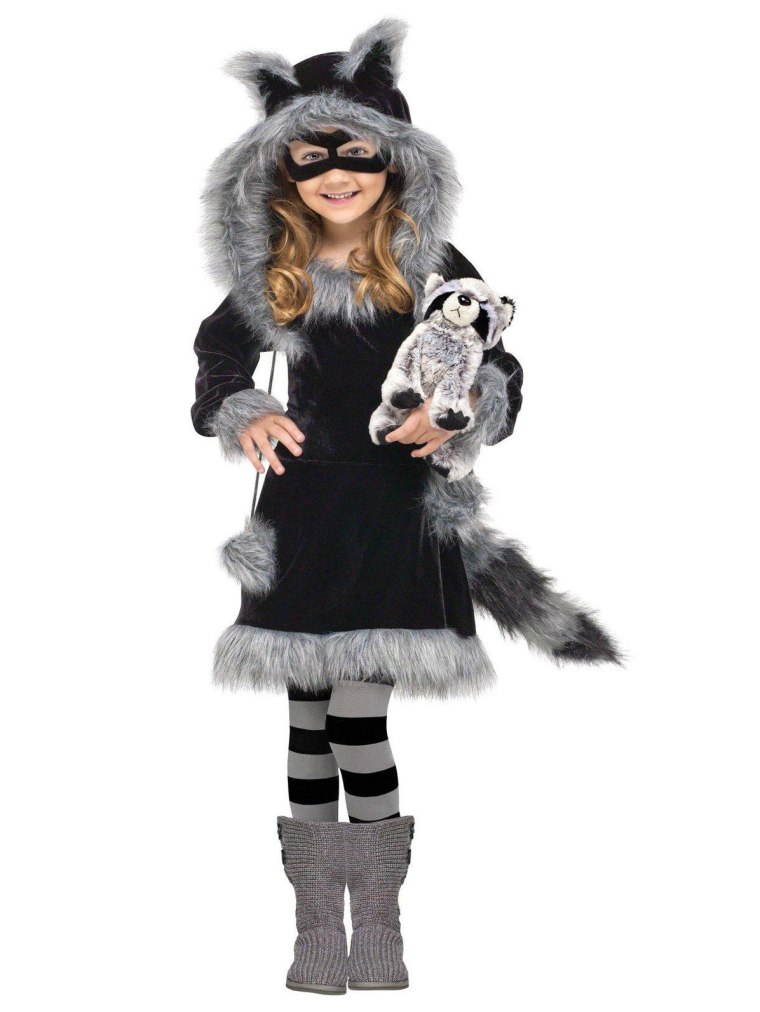 34. Chewbacca
This Chewbacca costume is perfect for cooler temps. Remember when your Mom made you put on a coat over your costume? Well, great news — no need for outerwear with this furry find.
Boys' Star Wars Chewbacca deluxe costume, $46, Costume SuperCenter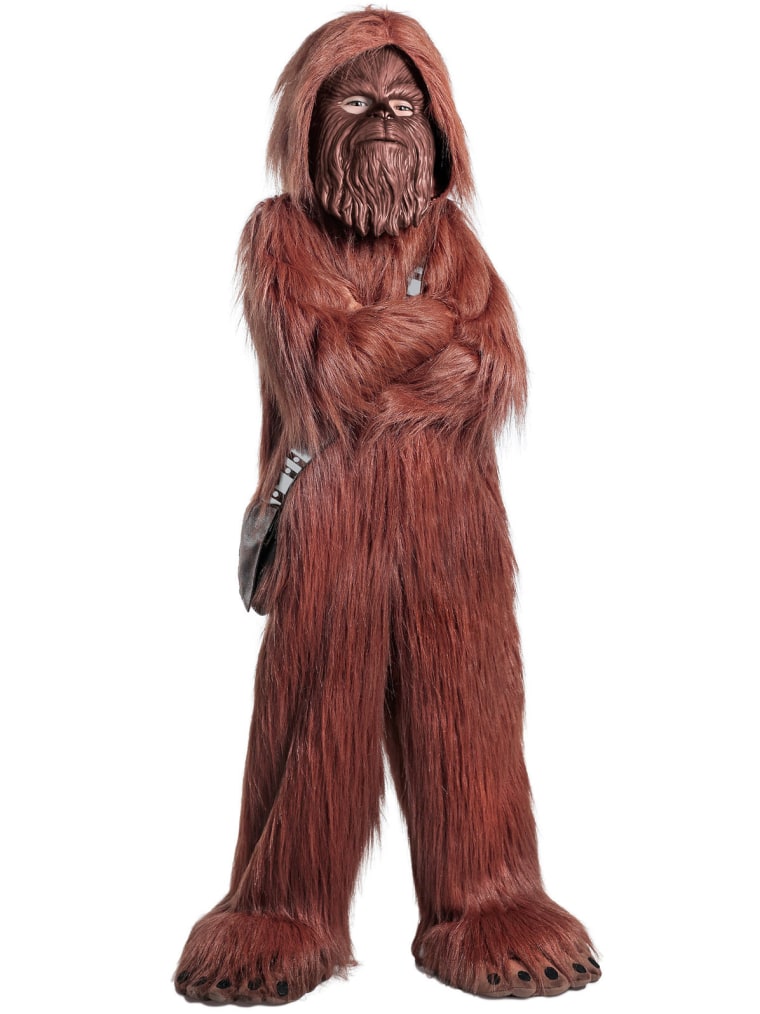 35. Donut waitress
Cute and yummy describes this precious costume. Who doesn't want that little donut dress and apron? So scrumptious you may just want to wear it year-round.
Kids' Donut Waitress costume, $37, Costume SuperCenter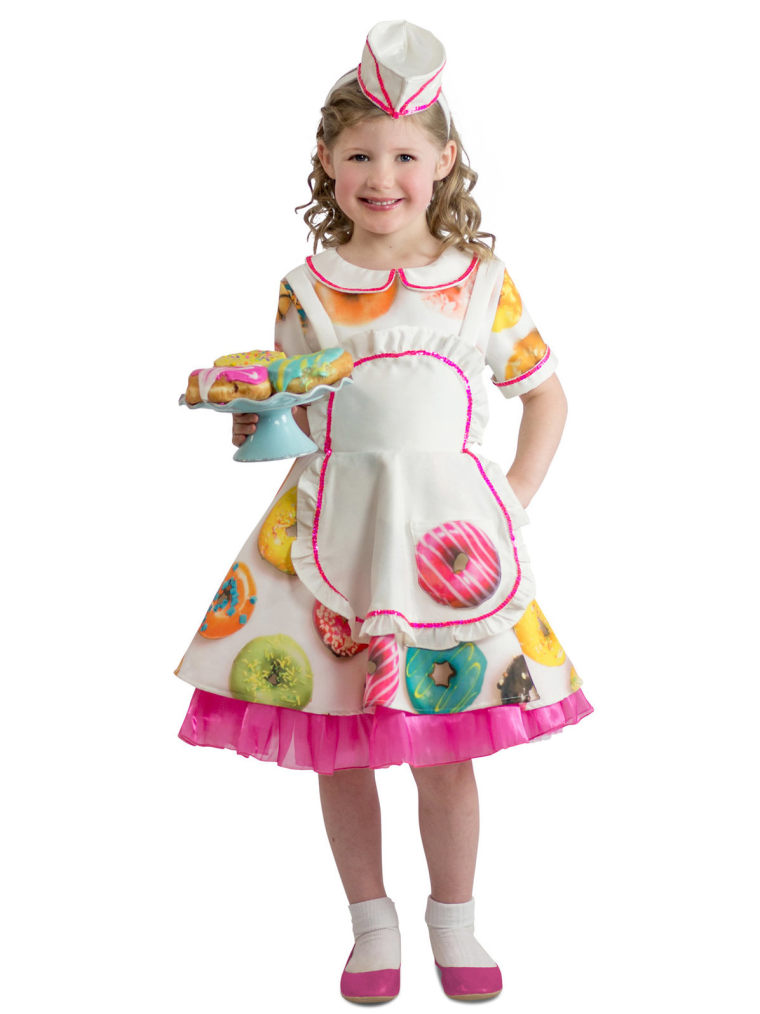 36. Dorothy
This is one special Dorothy costume. With boo-tiful details and even a little sparkle, your trick-or-treater will be skipping down the yellow brick road.
The Wizard of Oz Dorothy child costume, $40, Costume SuperCenter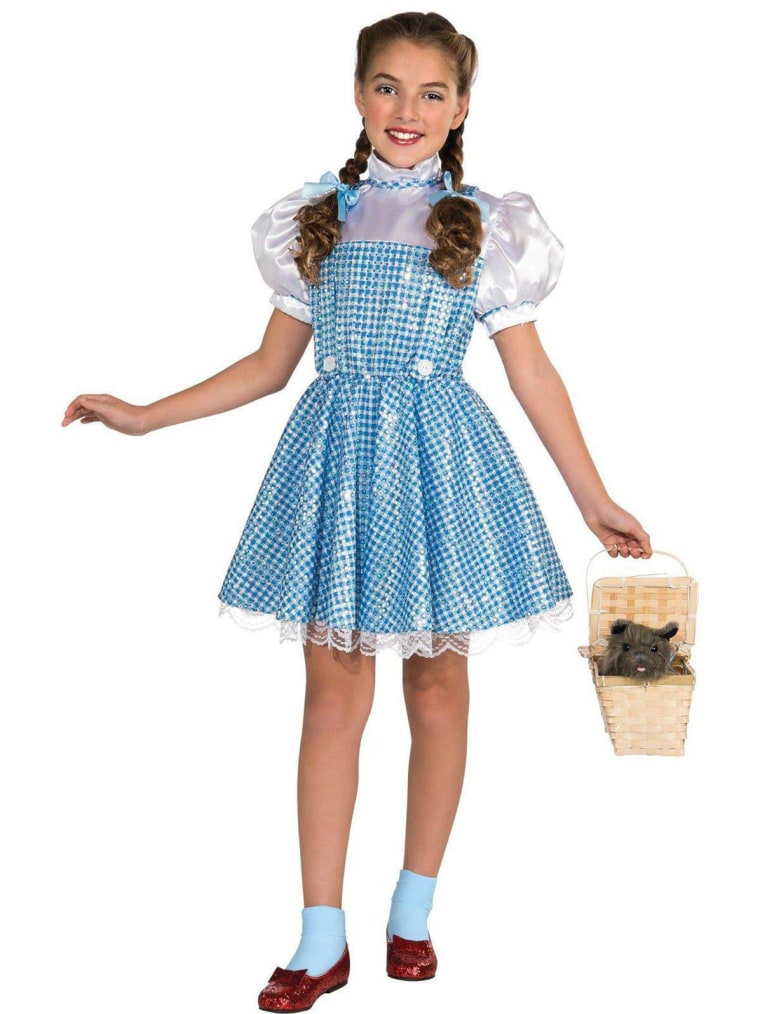 37. The Flash
We like the the display of muscular brawn in this DC Comics The Flash costume. It is sure to inspire some superhero-worthy trick-or-treating.
DC Comics The Flash muscle chest deluxe, $26, Costume SuperCenter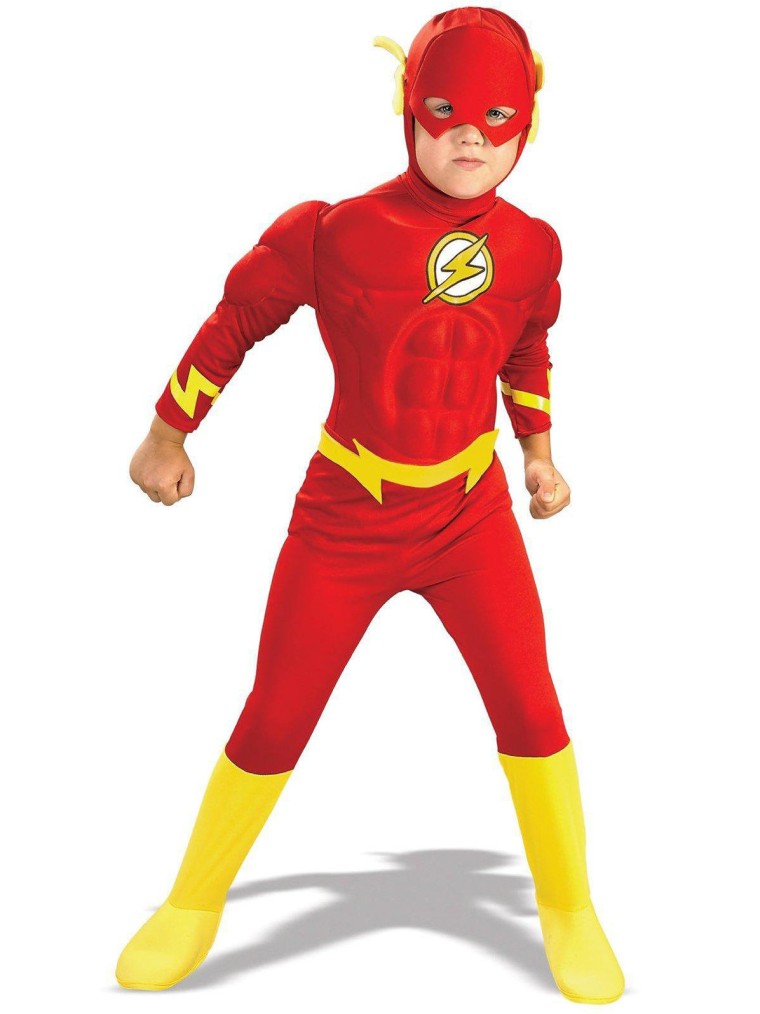 38. Texan cowgirl
This cowgirl costume celebrates Texas with a capital "T." Whether riding on the range or square dancing, this little costume says giddy-up!
Texan Cowgirl costume, $23 and up, Costume SuperCenter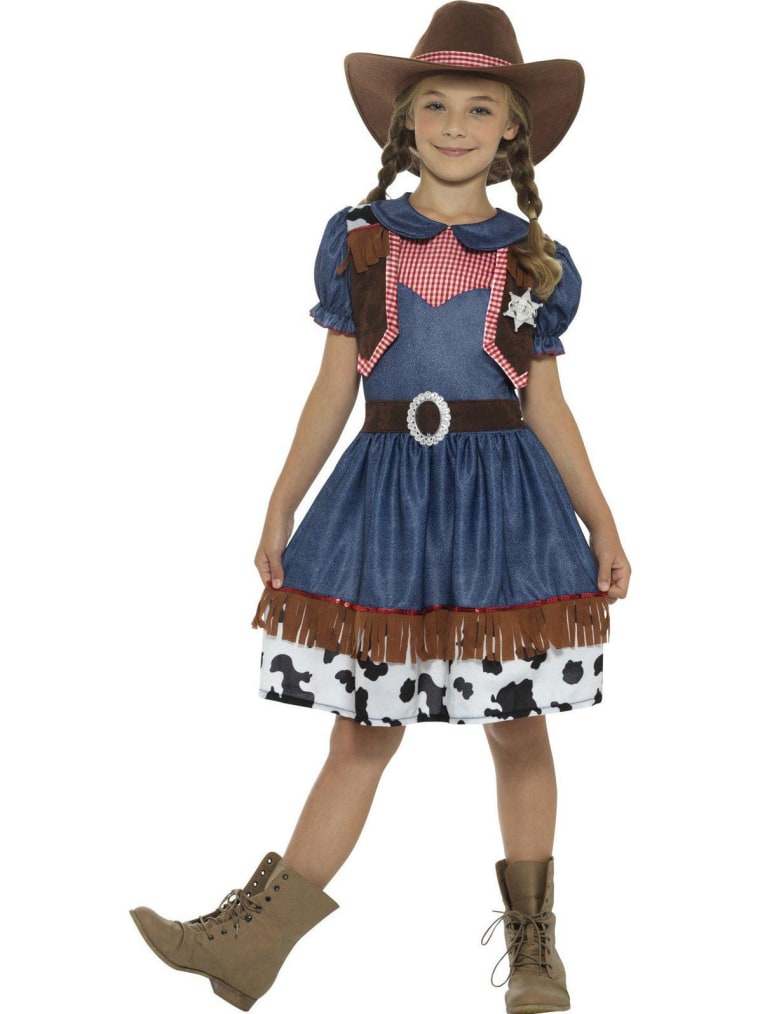 39. Gargoyle
This gargoyle costume is a real standout. So new and original, your child just might be the only gargoyle in the neighborhood.
Boys Ghastly Gargoyle costume, $56, Costume SuperCenter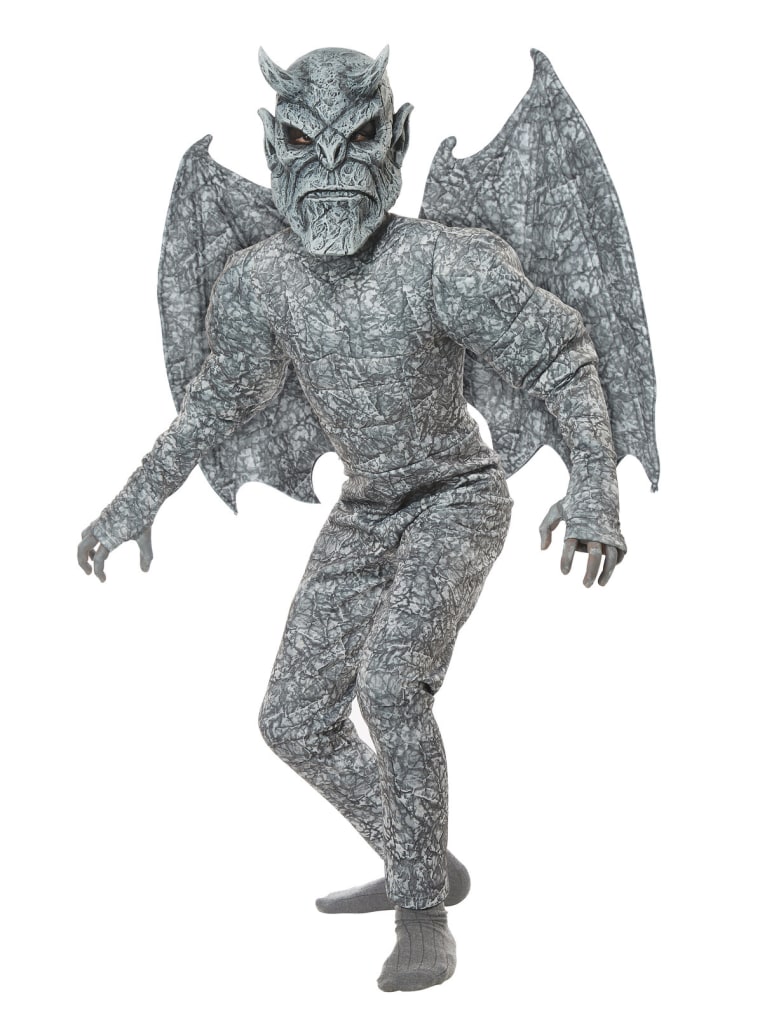 40. Godzilla
This Godzilla costume is pretty imposing. It even has a battery-operated fan inside to keep your little Godzilla cool.
Rubie's Costume Company Godzilla deluxe kids' costume, $47, Jet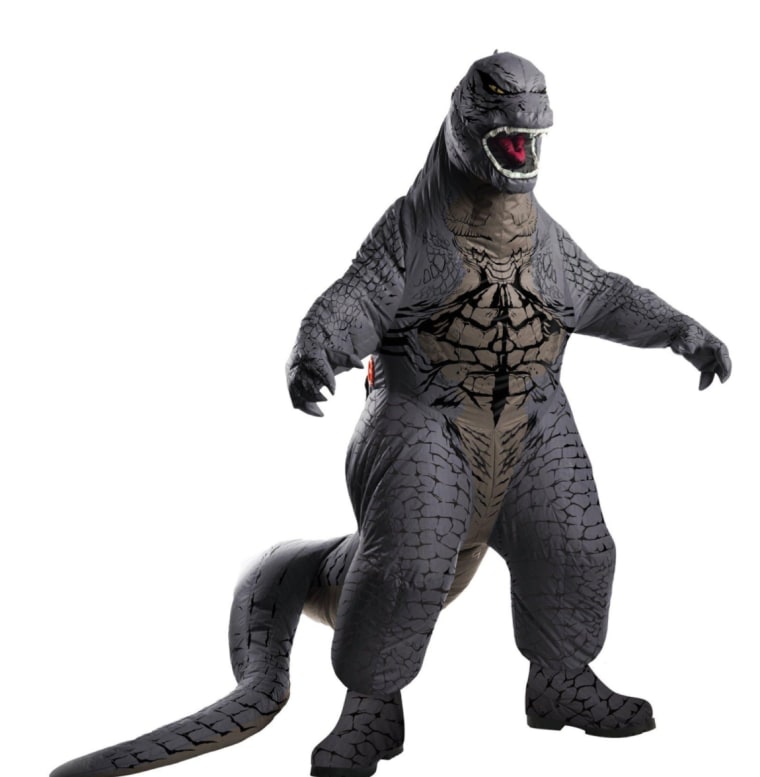 41. Princess Peach
We can't get over this regal and glamorous pink gown! Your little Princess is sure to swoon.
Disguise Costumes girls' Super Mario Brothers Deluxe Princess Peach costume, $28, Jet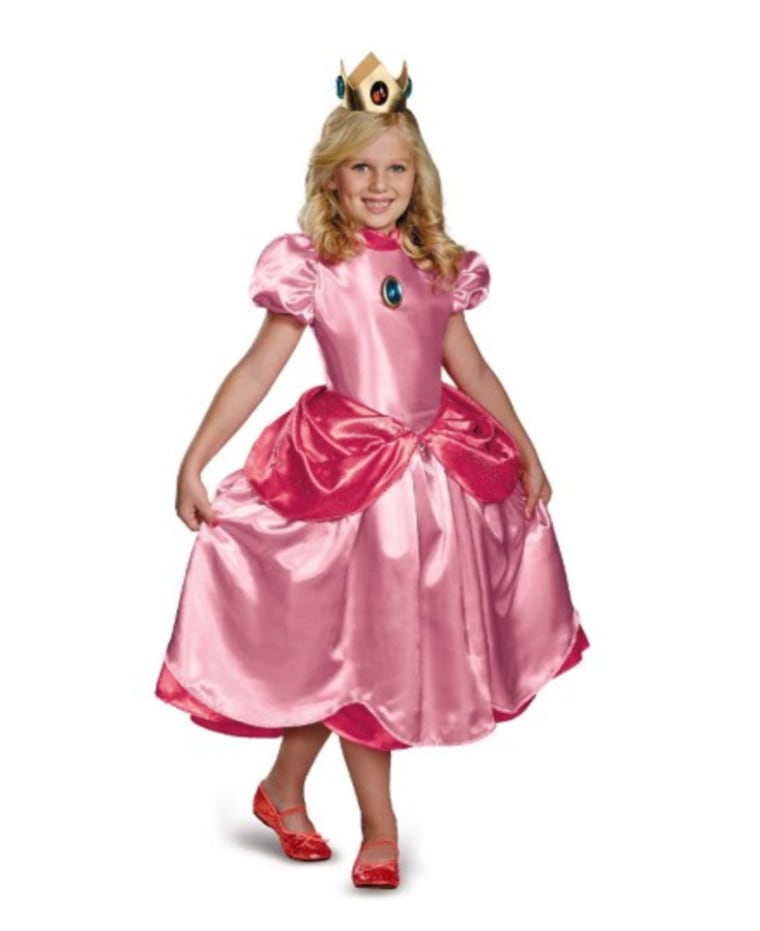 42. Elvis
For the little Elvis fan, this classic is always a hit with any age.
Rubie's Costumes Deluxe Elvis kids' Halloween costume, $27, Jet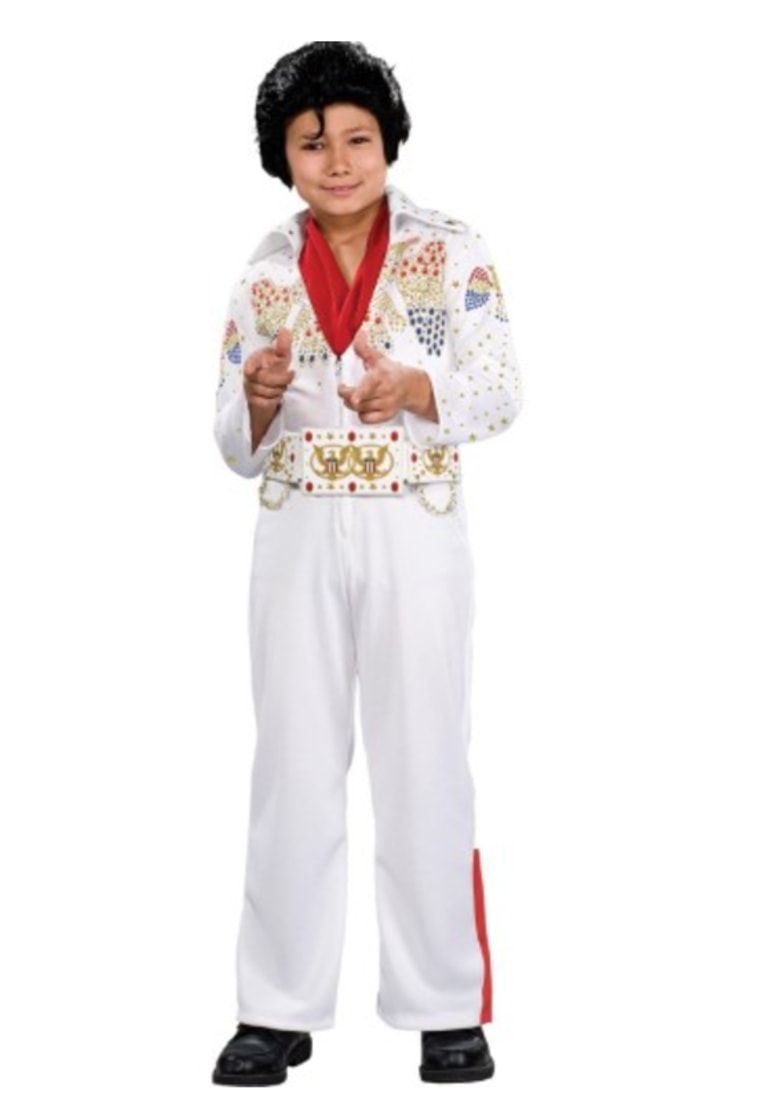 43. Twinkle witch
One of the most festive witch costumes we've run across; the tulle skirt twinkles and glows in the dark.
Twinkle Witch girls' Halloween costume, $19, Jet