You may not have known you needed to see a 5-year-old boy imitating Bruce Lee's nunchaku scenes from 1972's "Game of Death" when you woke up this morning, but trust us: This will make your day better.
Young Riuji Imai is a huge fan of the martial arts master, and can whip his child-friendly nunchakus (sticks connected by a short chain that are also known as "nunchuks") around in perfect time to the movie playing behind him.
He's also possibly most adorable person to ever have donned the classic yellow-and-black jumpsuit made famous by Lee in "Game," though he does have stiff competition with the 1-year-old star of the "Dragon Baby" video that went viral in 2012.
And let's not forget that Uma Thurman in "Kill Bill" rocks the outfit in an entirely different way.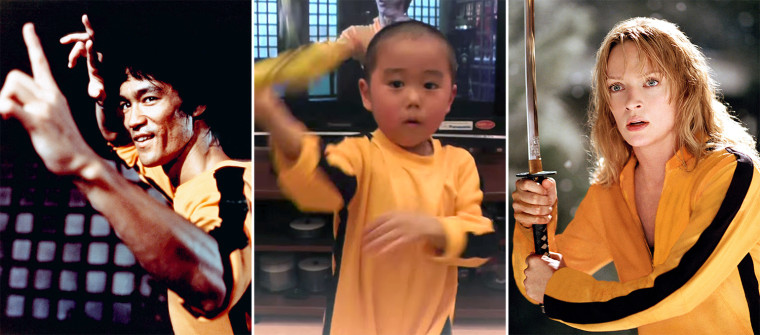 WATCH: 8-year-old 'Dirty Dancing' kid has the time of his life imitating Patrick Swayze
The kid is fierce! But also, fiercely sweet. Check out the video, which already has over 3.3 million views on YouTube since it went up May 1.