What was supposed to be a sweet moment between two brothers quickly escalated into a moment of (adorable) panic — and it's all on camera!
Hunter Ingersoll, 5, became a big brother in July last year when his parents, Stephanie and Jason Ingersoll, welcomed a baby boy named Wyatt.
Family gathered at a Phoenix hospital to meet the newborn, and everyone wanted a chance to hold baby Wyatt — including Hunter.
As the family captured in a video that has more than 300,000 views on YouTube, a nurse placed baby Wyatt in Hunter's arms. While Hunter was cool for a second, as son as Wyatt let out a cry, Hunter proved he wasn't prepared to be a big brother just yet.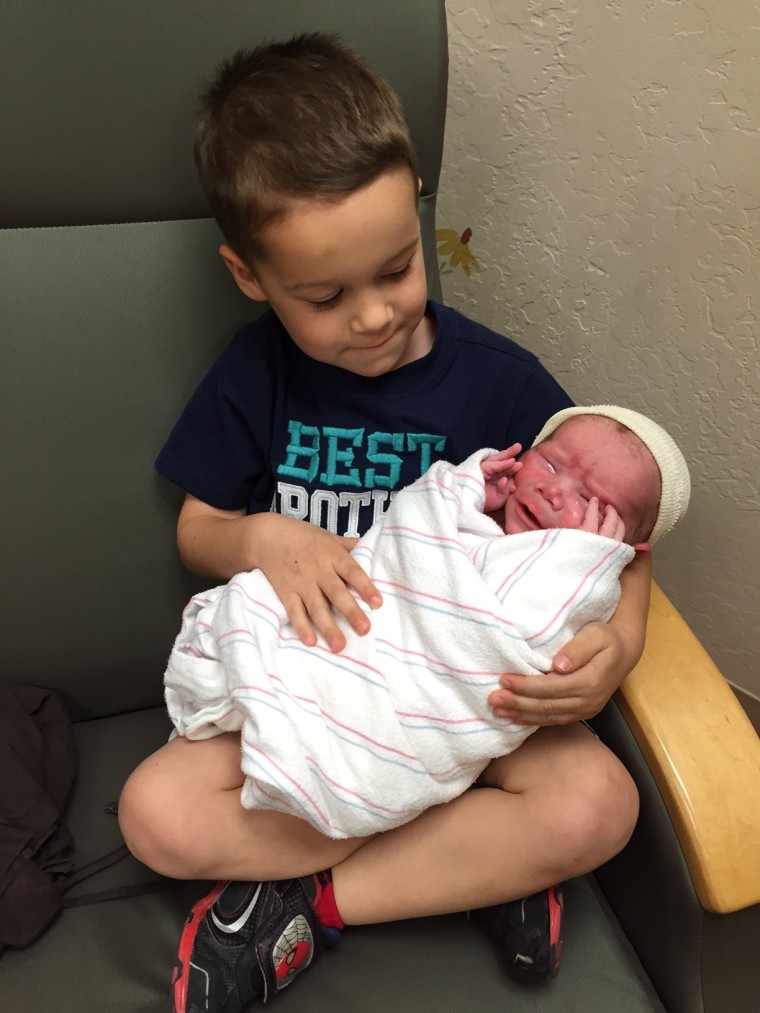 "It was his first time being around a new baby and he was really nervous. Plus, everyone was looking at him," Jason Ingersoll told TODAY.com. "He seemed ready to hold Wyatt, but he clearly wasn't."
"It was probably just hitting him that he was no longer going to be an only child," Ingersoll said.
Since their first meeting, Ingersoll said it's been nothing but brotherly love between the two. They are the best of friends as Hunter enjoys feeding Wyatt and making him laugh by playing peekaboo.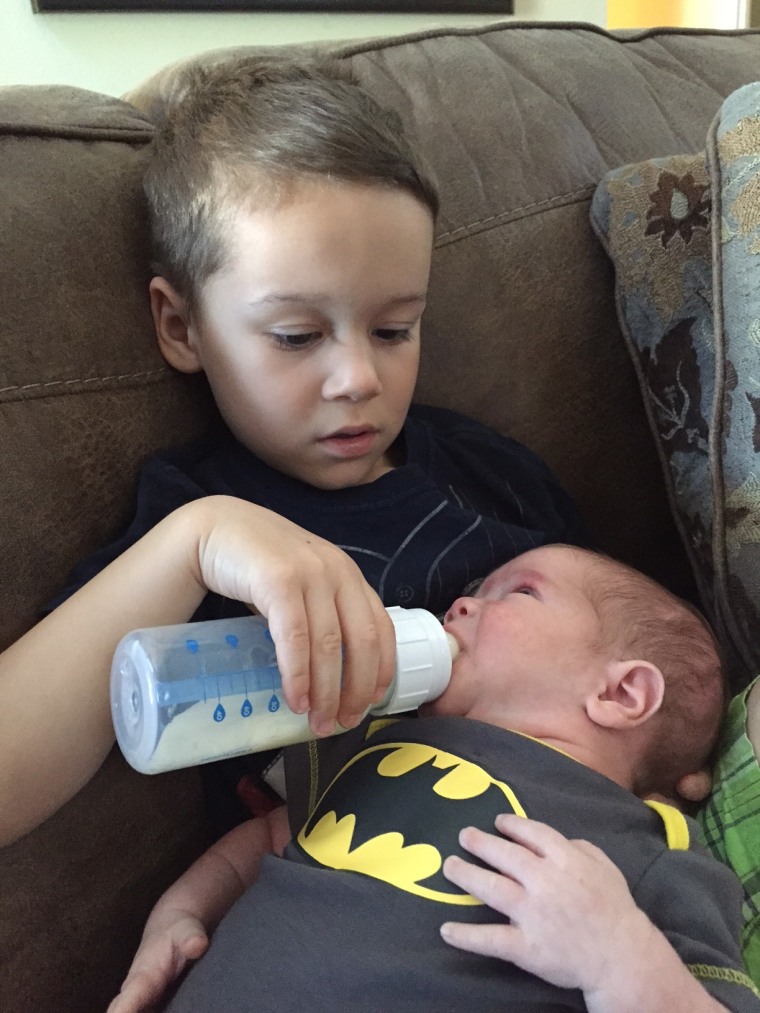 "He's really embraced big brotherhood," Ingersoll said. "The two of them can't get enough of each other. It's pretty adorable."