Award-winning children's cartoonist and author Mo Willems has regaled kids and parents alike with his wonderfully quirky tales of Pigeon, Knuffle Bunny, Elephant, Piggie and many others. Before Willems, who lives in Massachusetts, became an award-winning illustrator and writer, he was a writer and animator for Sesame Street.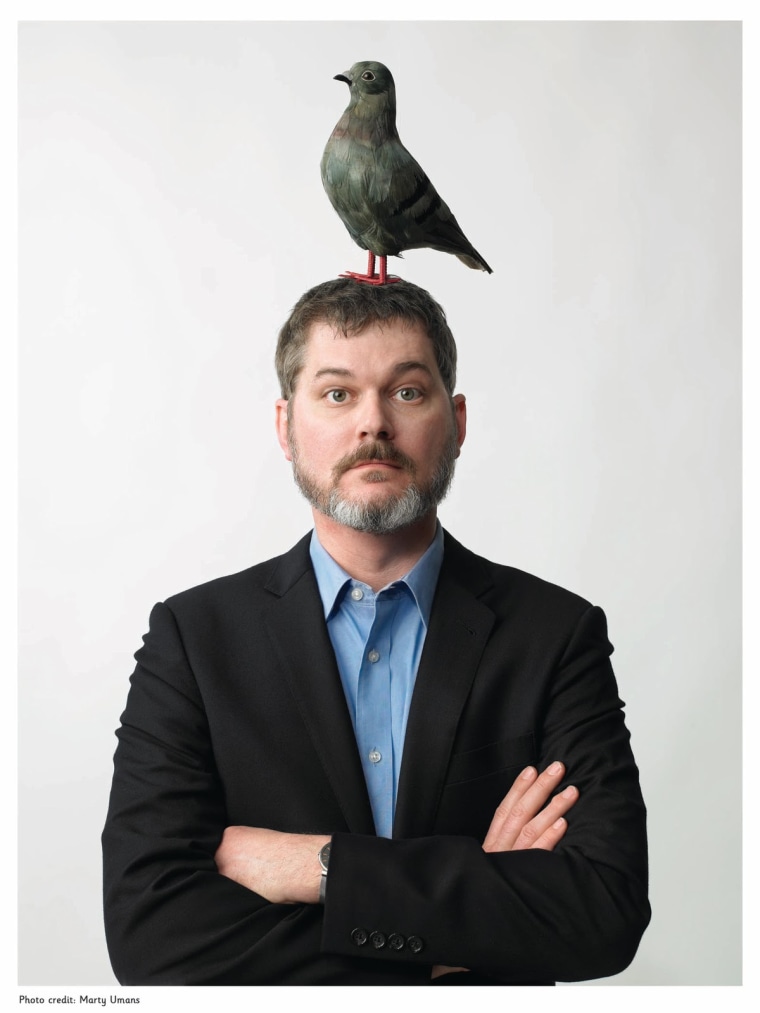 We asked TODAY Moms Facebook readers what burning questions they had for Willems, who today launches a new app for kids called Pigeon Presents: 'Mo…On the Go!'
Here are five:

Q. Is Knuffle Bunny pronounced "NUF-fle" bunny or "KANUF-fle" bunny?
Willems: I'll be honest with you, it really just depends on how you say it.
Q. What's the significance of the pigeon always appearing on the back cover?
Willems: The Pigeon appears at least once in every book I write because he is a jealous egomaniac who sneaks into my work when I'm not looking. His first name is "The" after all.
Q. Where did you get your inspiration for your characters - specifically that naughty, sassy pigeon?

Willems: I get my ideas in Belize. Everything I write has to be Belizable. But, I can also find inspiration in simple, everyday things like my mortgage or my daughter's remarkable orthodontia bill.
Q. After reading the Elephant and Piggie books, why did you choose an elephant and a pig?
Willems: It's simply a process of elimination. A Yak and a Carp would be silly, a Lion and a Gazelle wouldn't last past one book or so, and Whale and Krill would be too hard to draw.
Q. Out of all the characters you write about which one is your favorite? Why?
Willems: Your characters are like your children, which is to say that some of them grow up to be disappointments, but you can't say that during Thanksgiving dinner, so you say you love them all the same and then offer everyone pie.
I love all my characters the same. But, I love my readers most of all.