Looking to escape the cold and catch some warm breezes in the Sunshine State? Then bring the whole family to Orlando, where you can take part in a chocolate tasting, get knocked over by the winds of a simulated hurricane and see shrunken heads — among other offbeat experiences.
And you won't find these kid-friendly activities at the same places you'll find Mickey and Minnie or their pals at nearby theme parks. The fun all starts at attractions located on or near International Drive, a major road in Orlando's tourist area. These destinations are not only kid- or family-focused, they'll also expand your mind while you're having fun.
RELATED: Booking that 2016 trip? Check out these travel destinations on the rise
Here's the rundown on five hot spots to warm up your thirst for travel:
Notice the name is "odditorium" instead of "auditorium." That alone should clue you in to the, well, oddness you can experience at Ripley's. Shrunken heads? Check. An authentic vampire killing kit? Check. A façade that looks like it's falling into a sinkhole? Check again. Ripley's Odditorium in Orlando is one of several Odditoriums around the U.S. and was started by Robert Ripley, who collected bizarre items from around the world during his career.
Everyone has their favorites among the Odditorium exhibits and interactive experiences. For Cory Lee, a former resident of Orlando who now lives in LaFayette, Georgia, it's the spinning vortex tunnel. "It made me a little dizzy, but I couldn't get enough of it," he told TODAY. The spinning vortex tunnel has neon colors and a black light; if you get dizzy just envisioning it, you can bypass the tunnel.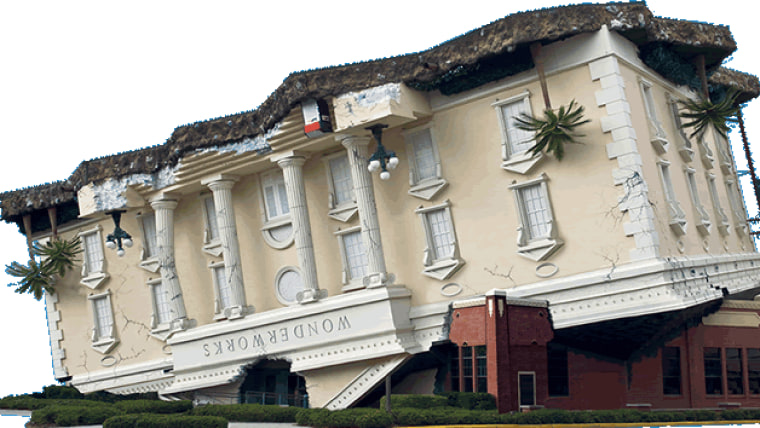 Passersby around WonderWorks usually do a double take because the building looks like it's upside down. That wild-and-crazy look foreshadows what visitors will see and do inside, in what could be best described as an interactive science museum meets play area meets dinner theater. (Orlando attractions know how to pack a lot in one place.)
RELATED: This tech millionaire sold almost all his belongings — for a good cause
When she was growing up, Michelle George, a frequent Orlando visitor who lives in Coconut Creek, Florida, always wanted to visit WonderWorks, but instead, her family drove by on their way to the Disney theme parks. She finally made it there in her late teens. "My dad and I had so much fun checking out the kooky exhibits while making our way to the basement — a glow-in-the-dark fun zone with an awesome ropes course," she said. One of the kooky exhibits includes a simulated hurricane, where the wind speeds reach as high as a Category 1 hurricane.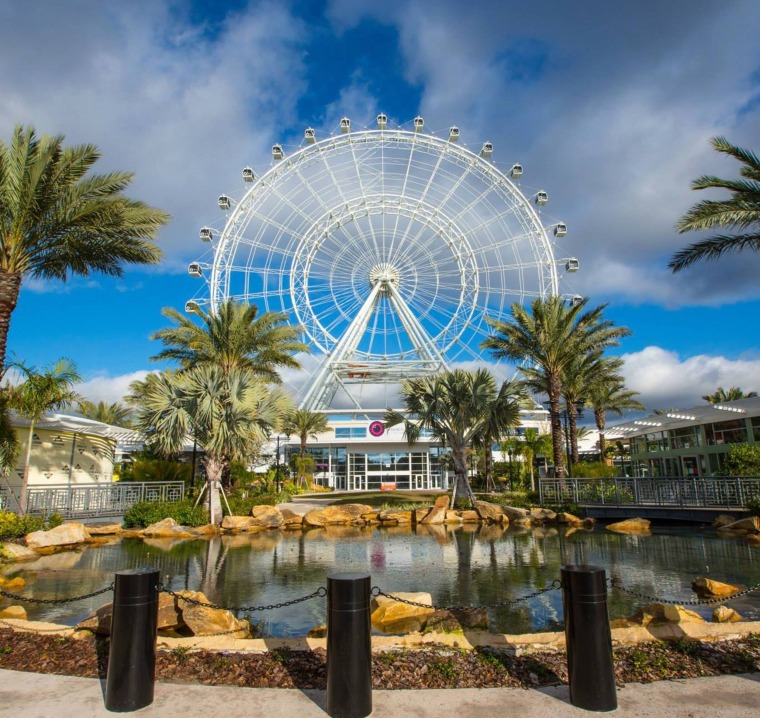 Passengers on the Orlando Eye watch an interactive 4-D video about Florida and then board an air-conditioned capsule where they spend about 20 minutes viewing Central Florida from the 400-foot Ferris wheel.
RELATED: Here's the perfect way to make sure nobody takes your luggage at the airport
The Orlando Eye opened last year and is part of a new $200 million complex called I-Drive 360 that includes restaurants, an arcade, Madam Tussaud's Wax Museum, SEA LIFE Aquarium and Skeletons: Animals Unveiled.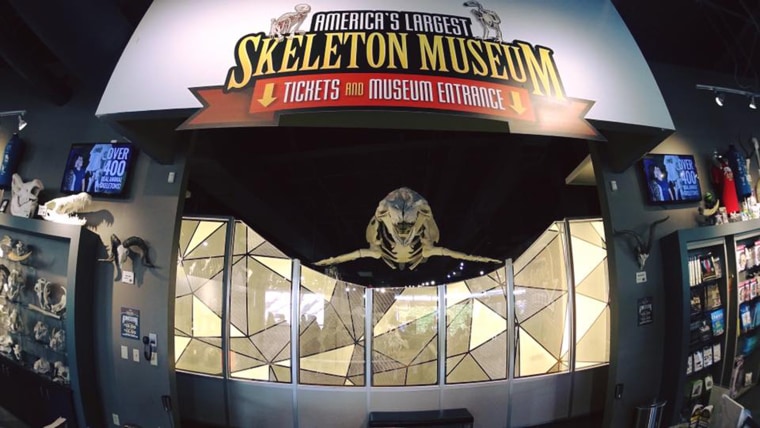 When you hear the phrase "skeleton museum," you may not think that's a place where you'd spend a fun few hours — but think again. Skeletons: Animals Unveiled, in the I-Drive 360 complex, features more than 400 animal skeletons and is only the second skeleton museum in the U.S., along with the Museum of Osteology in Oklahoma City. (The same family operates both enterprises.)
RELATED: Traveling solo is becoming the new dating trend
Visitors can check out bones from alligators, snakes, a manatee, penguins and plenty more animals. You can also watch some of the museum's most diligent employees — flesh-eating dermestid beetles — cleaning bones slated for future display at the museum.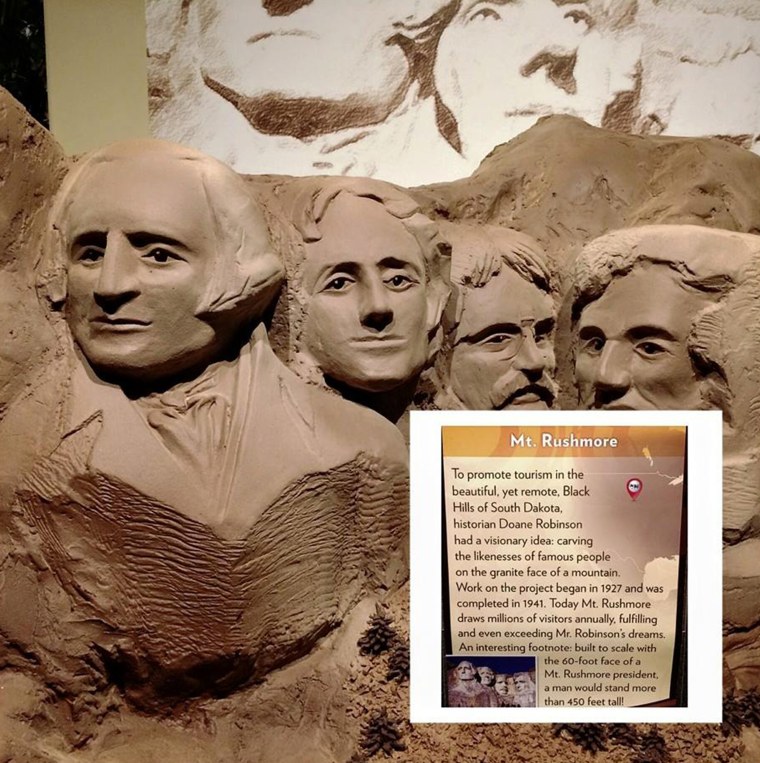 If you think chocolate should be a major food group, then this place is for you. Museum guides start off with a short intro on cacao (a plant from which chocolate is made) before showing you how chocolate has been enjoyed throughout the centuries.
Visitors then are led through 25 sculptures made of chocolate, including the Eiffel Tower and Mount Rushmore. Of course, the best part of the museum visit is the tasting, where you'll try fine chocolates from around the globe. If you don't have time for the 45-minute museum tour, you can visit the café, which serves hot chocolate (of course), chocolate cake and other baked goods, and sandwiches.