When I was in the fifth grade, I entered an invention contest. I thought for sure I would take home the blue ribbon, but a classmate won it with her quirky beanbag-toss tic-tac-toe game. What did it matter that we'd seen it in stores? The teacher was impressed, and that's all that mattered.
But my invention was truly one-of-a-kind. I found a void in the marketplace, culled my materials and MacGyvered an item I was sure everybody and their mother could use.
I invented eyebrow dryers. Trust me when I say that they were a mad scientist's masterpiece.
I disassembled a pair of reading glasses, affixed tiny toy windmills to the joints where the rims met the arms and designed the perfect gadget for someone in a hurry: a pair of glasses with spinning windmills on the sides that channeled the wind straight to those fuzzy strips of hair above the eyes.
Those spinning windmills spun me straight into second place. And my consolation prize? It was a mini manicure kit, which ended up coming in very handy.
Which brings us to one recent fall weekend, when I had the pleasure of visiting real inventors and creators — many of them under 16! — at the seventh annual Maker Faire, a family-friendly festival that calls itself the Greatest Show (and Tell) on Earth, held at the New York Hall of Science in Queens, N.Y.
With my husband and toddler in tow, I investigated inventions built by more than 950 makers, inventors and budding scientists who were spread out in the museum's parking lots. I didn't see any eyebrow dryers, but I saw some amazing inventions that may change the way we live. The future is bright, it is inspiring, and it's great for kids! As I roamed, I saw some amazing creations. Here are just a few of my favorites...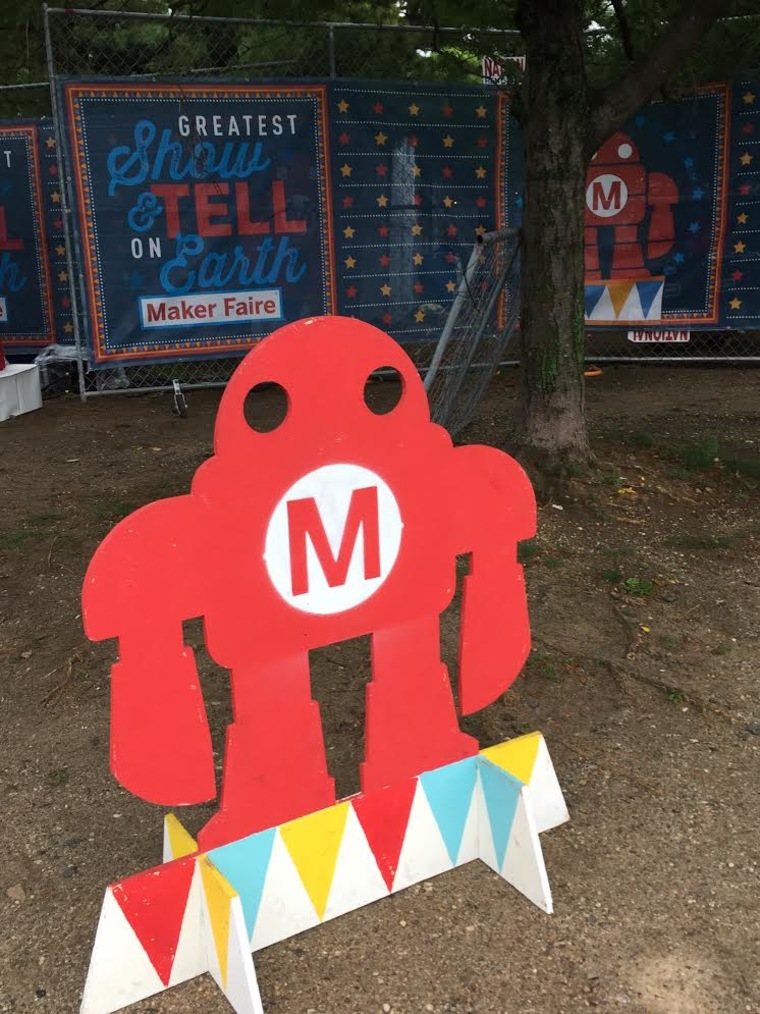 5 crazy cool inventions spotted at Maker Faire
1. Fancy Pancakes
These are not your grandma's pancakes. Students enrolled in the robotics course at Dover High School in Dover, Pa., dedicated lots of time and brainpower to open-ended problem-based learning, and they invented a robotic Spirograph Pancake Printer.
Now, instead of just ladling some batter onto a griddle, you pick a Spirograph design, punch in its mathematical coordinates and watch as the pancake printer guides a bottle full of batter suspended above a griddle. The pancake printer required no monitor, memory or computer interface — and was hands-free. It took up about the same space as a typical flat griddle and left me thinking I should get one for my bedroom, so I can have pancakes in bed. Why not, right!?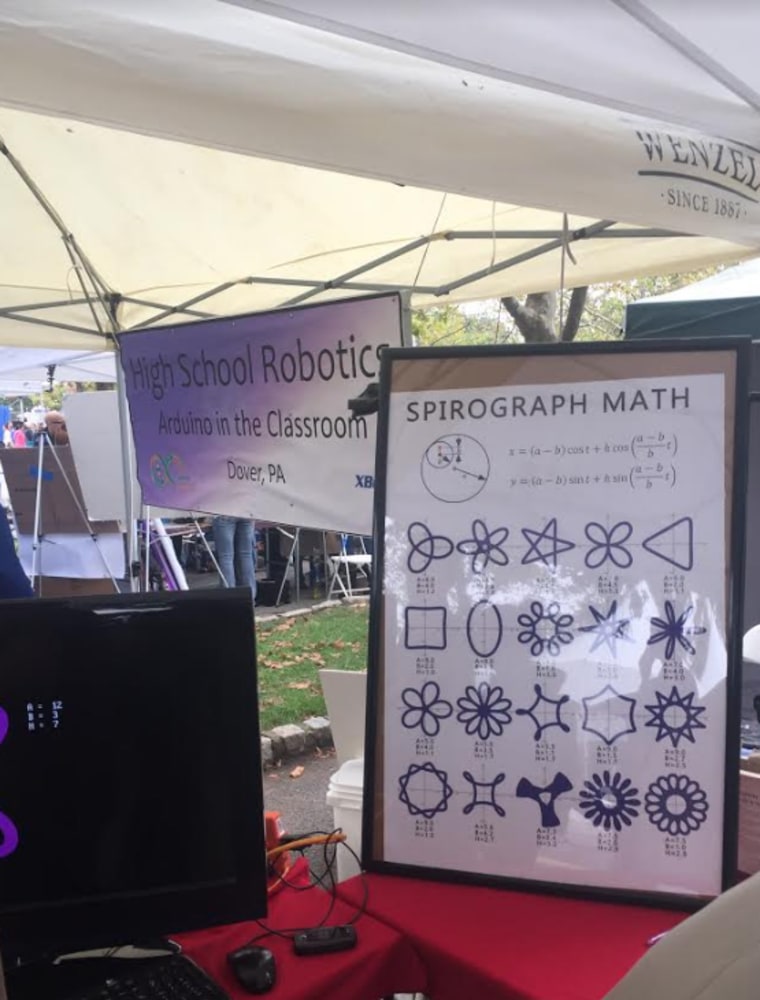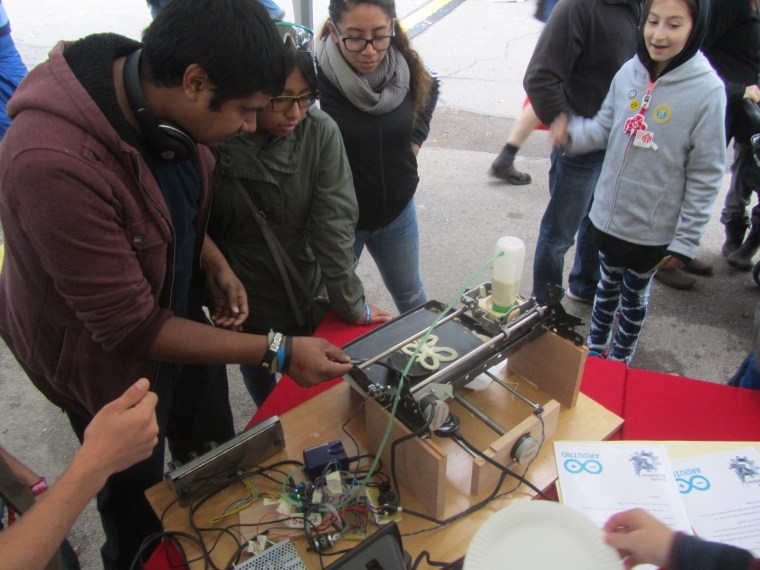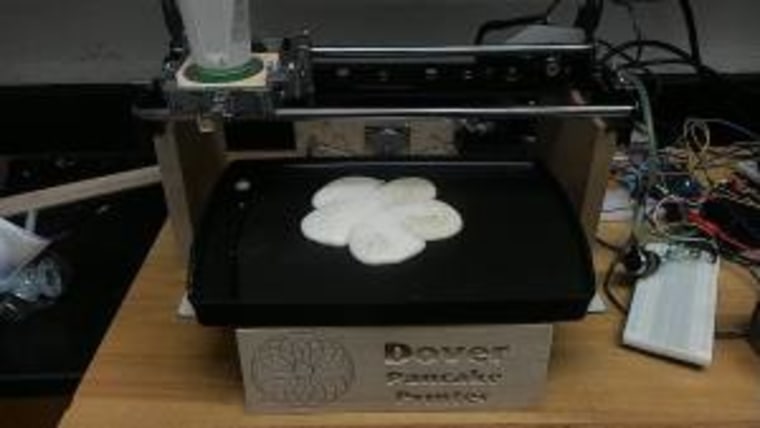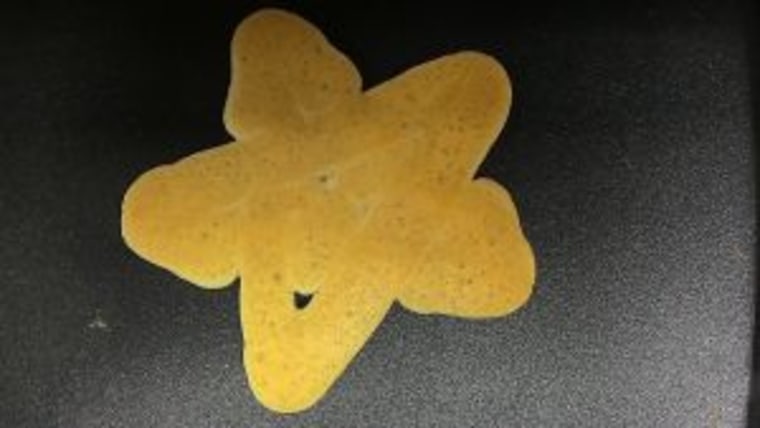 RELATED: Toys to encourage and empower girls in STEM this summer
2. DIY Satellites
One of most impressive people I met at Maker Faire was 27-year-old Seth Dennis, a "citizen inventor" who is deeply engaged in the Cube Quest Challenge, a NASA-driven initiative to get small satellites near, or beyond, the moon.
Seth, who's one of the youngest members on the team, Team Miles, is working with a group to create a petite satellite (as in the size of a breadbox) that will orbit the moon and then journey to an asteroid. Why are these types of interplanetary inventions so important right now? "Space is the ultimate land of opportunity," said Wesley Faler, the leader of Team Miles and one of Dennis' team members on the CubeQuest Challenge. "Rising to its demands improves our ability to solve problems here at home, forcing us out of comfort zones and making us generalize our thinking."
This goes far beyond just plugging coordinates into a universe-wired GPS. Seth and his team are given limited information and will need to create an object that can relay information to ground control while in lunar orbit and deep space. They're competing for a secondary spot on the first mission of NASA's Orion spacecraft, which is scheduled to launch atop the agency's Space Launch System (SLS) rocket in 2018.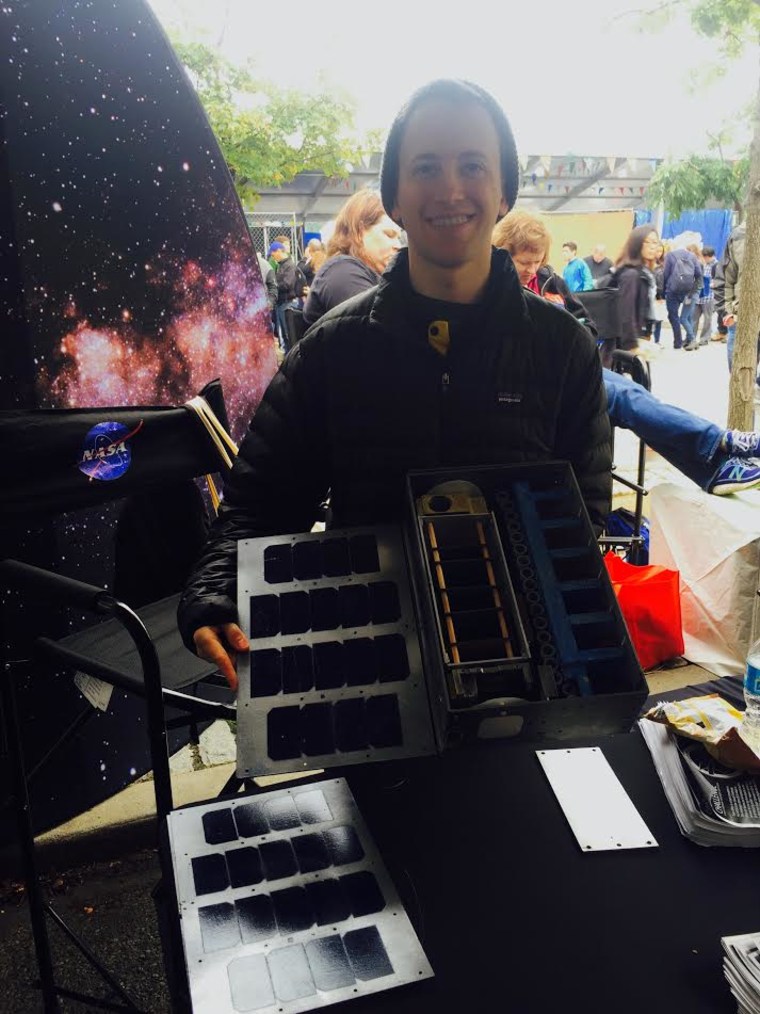 Currently, the team that Dennis works with (www.miles-space.org) is competing for a secondary spot on the first mission of NASA's Orion spacecraft, which will launch atop the agency's Space Launch System (SLS) rocket in the future. Good luck, team!
RELATED: New science invention kit lets kids create fun bedroom boobytraps
3. Fabulous flying drones
We see them in the news and I saw them at Maker Faire, where kids and adults alike lined up to create their own flying drones at a series of tents Radio Shackerected and dedicated to them. But cobbling together flying machines was only part of the fun. Once created, the inventors could fly them before a crowd in an open tent. Want to try your hand at creating one of your own? Check out buyable options here.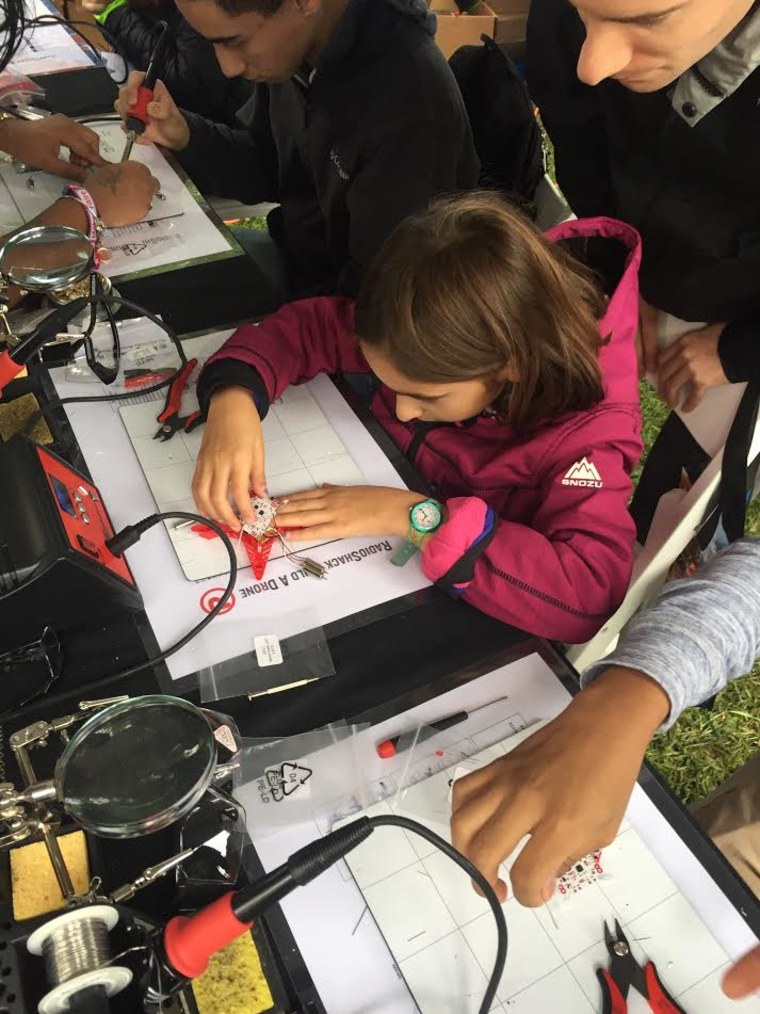 Propel RC Remote Control Micro Drone (Assorted Colors), $49.99, radioshack.com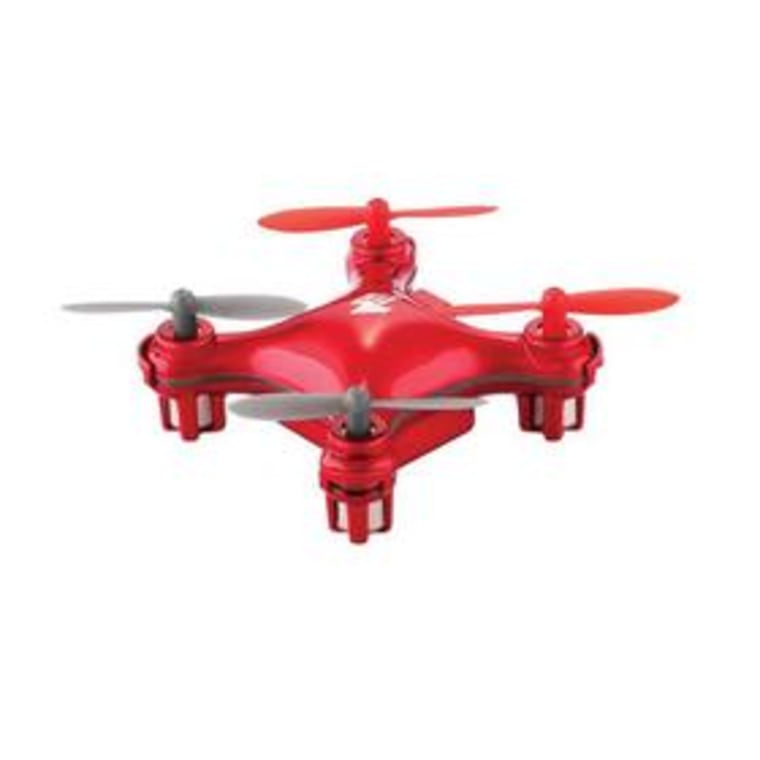 4. Crazy cool cars
I stumbled upon a mini raceway in the center of the Faire that featured toy cars that turned into speedy little racing machines (OK, it was the poop emoji that got my attention, but the cars were fast!)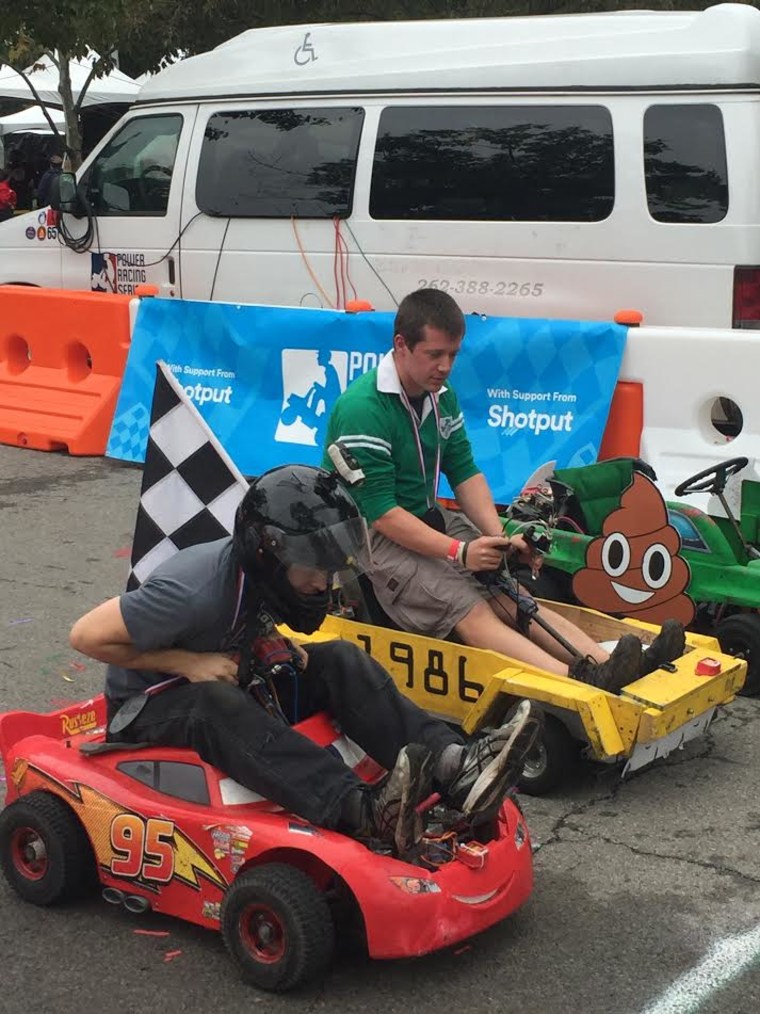 But one of the most interesting car ideas at Maker Faire didn't from a booth. It came from a busy mother of two named Abigail Edgecliffe-Johnson who was demonstrating a colorful remote-controlled car.
This cool-looking car is actually a prototye from RaceYa, her new product line of customizable toy vehicles created to teach children about science and engineering. Edgecliffe-Johnson and her team launched RaceYa to address the need for more STEM (Science, Technology, Engineering and Math)-friendly toys in the marketplace.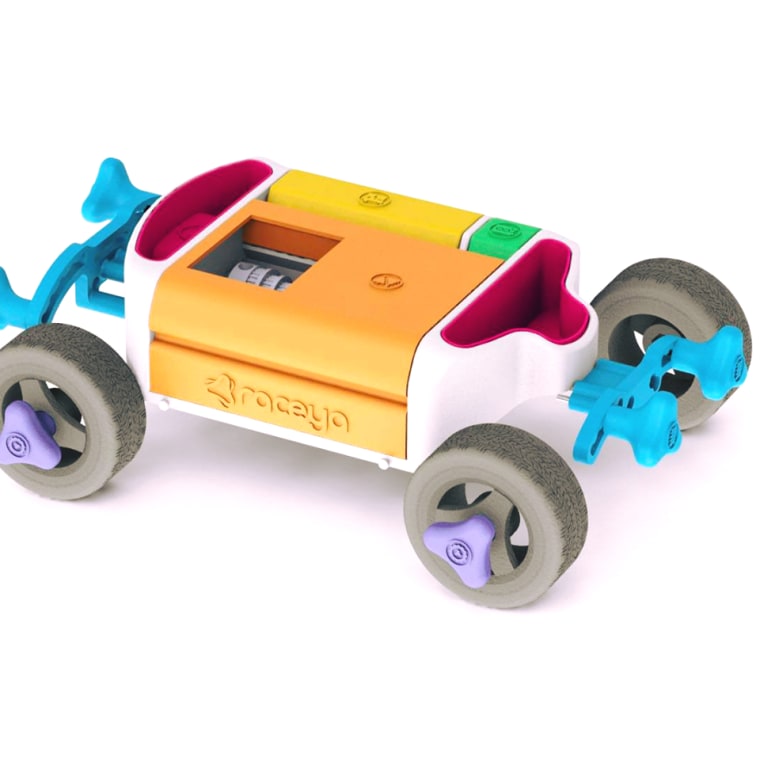 "Who hasn't heard a kid defiantly say, 'I want to do it myself'?" said Edgecliffe-Johnson. "That same spirit of independence fuels tinkering and invention. Not only are they trying to make sense of the world, but they are trying to create a world that makes sense to them."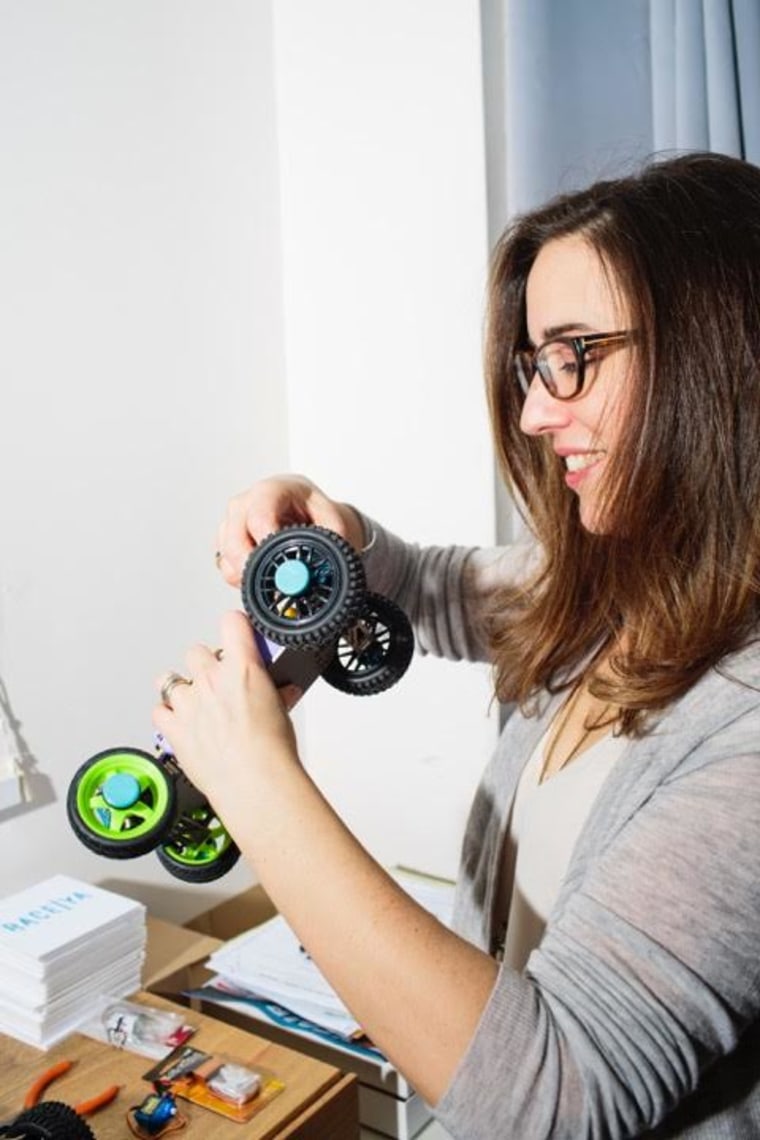 "Giving kids the freedom to tinker, make, create and explore gives them the confidence to look hard at the world around them and ask 'What if?' — which can lead them in all sorts of exciting directions. What if we could live on Mars? What if we can make cars fly? What if every home had life-saving robots? What will the future hold if the kids of today are given that creative spark?"
And this led me to ponder: "What if every home had life-saving robots that could make fancy pancakes?"
To learn more about this creative mom and to get your hands on your own RaceYa car, go here.
RELATED:5 STEM-Themed Toys to Give this Holiday Season
5. Ideas to change the earth
One very impressive invention was C.H.I.P. — Cleaning Handy Interactive Patroller — whose premise is simple: Take ordinary trash and shred it into usable waste.
High school students who have been working on this project since the summer at the NYSCI Innovation Institute, a yearlong creative design program, presented a prototype using colorful confetti for audiences to see and try out. The students hope to expand to other materials and create a solar-powered infrastructure and an interactive app that help people and communities get rid of waste efficiently.
"It's important to provide opportunities for kids and people of all ages to explore materials, use tools and develop on-the-fly problem-solving skills," said David Wells, NYSCI's Director of Maker Programming. "Here, we provide an open platform for creativity and curiosity, empowering our visitors to take risks, make mistakes and develop what we call the 'I Can' mentality."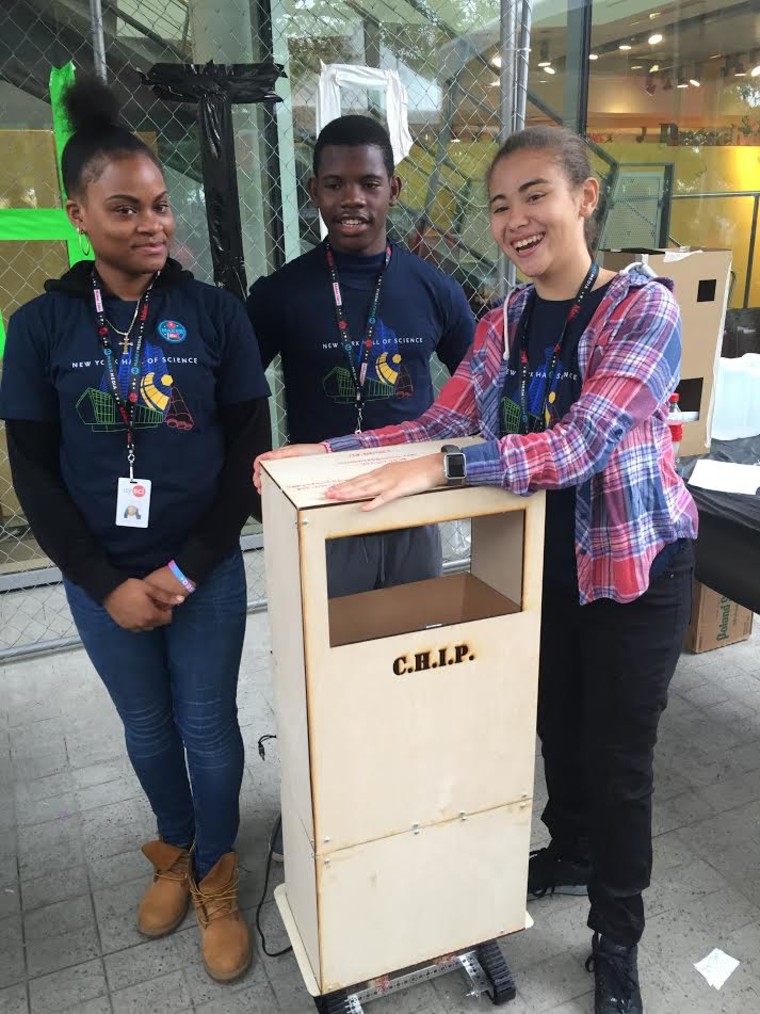 If you'd like to create your own inventions and experiment with science, check out Exploratorium and Science Buddies. And if your kid is into coding, have a look at Tynker.