It's almost September and a new school year is upon us. By now, you're getting ready to reach for your kids' backpacks, set their alarms for a few hours earlier, and stealthily add a few new clean shirts to their wardrobe.
It's a fun and exciting time, and there's certainly lots to love.
But early September also heralds a new and oftentimes hectic routine. Every day, TODAY Parents is sharing a new tip for starting your school year off right. Today, Paige Blomker, owner of a Merry Maids franchise in New Mexico and mom to a 7-year-old, offers some advice to help you stay organized. Read on for her words of wisdom — then, consider leaving a few tips of your own in a post on our Parenting Team page.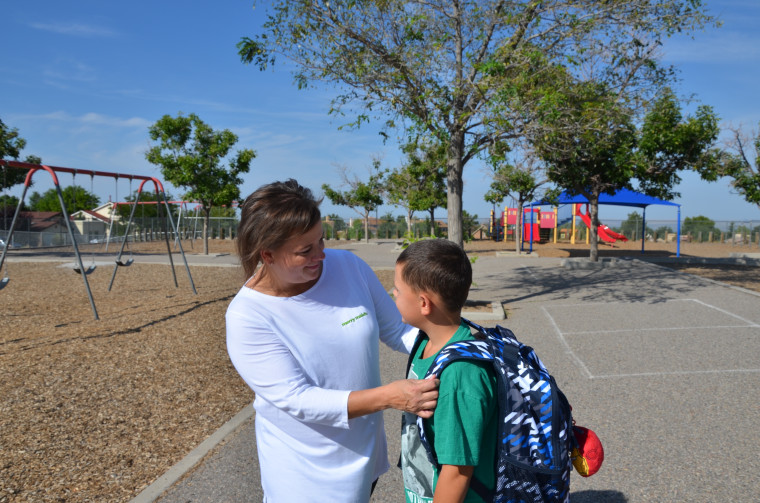 Lay it Out
Empty one your kid's dresser drawers before the school year starts. Compartmentalize the drawer with cut up cardboard pieces for 5 days of the week. Work with your kids to lay out five outfits and place in the drawer so they are ready to wear, saving time each morning.
Mesh It Up
When dirty clothes pile up after school days and activities, have your kids discard them into individually labeled mesh bags to sort individual clothes with ease. This is also a great solution for sorting socks before doing laundry, so they don't get swapped or lost and can be easily returned to their rightful feet.
Use Chart Art
Maintain a chart for your child's school tasks to track everyday activities that need to get done, such as finishing homework, preparing their backpack, and brushing teeth. Providing a visual so children can see their accomplishments encourages them to get into a routine. Further involve your kids by having them decorate the chart.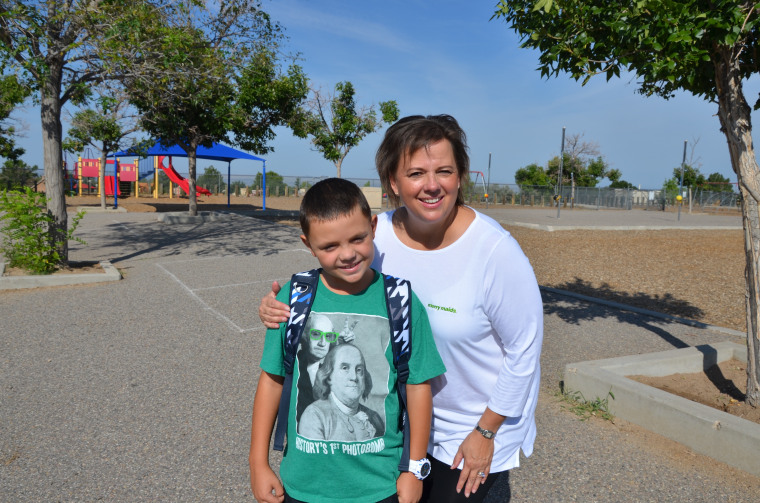 Brown Bag It
Organize your refrigerator into easy-to-grab compartments of small bins filled with mom-approved snacks prepared for the week. Involve your kids in the process by coming up with healthy, fun lunch menus and list them out on a kitchen chalkboard. Allow your kids to help quickly make their lunch in the morning by getting one item from each bin.
Label It
Label colored, kid-designed folders for each child to put their permission slips, announcements or notes from school. You can check the folder after dinner, make sure notes are addressed and ensure the slips don't end up at the bottom of the backpack. Take organization a step further by placing individually labeled bins by the doorway for kids to discard backpacks, clothes and other used items after school. At the end of each day, have them carry the items to their rooms to be put away.
Follow TODAY Parents' 14-day calendar for a tip a day on getting the new school year off to a healthy, happy start.