What lady wouldn't be won over with compliments and promises of fine dining and magic tricks?
Four-year-old Bennet offers that and so much more (a robot battle, anyone?) in an adorable letter written for his pre-school crush, Baily. It might not have worked to win over his crush, but the sweet note — which went viral on Reddit — has certainly charmed the rest of the Internet this week.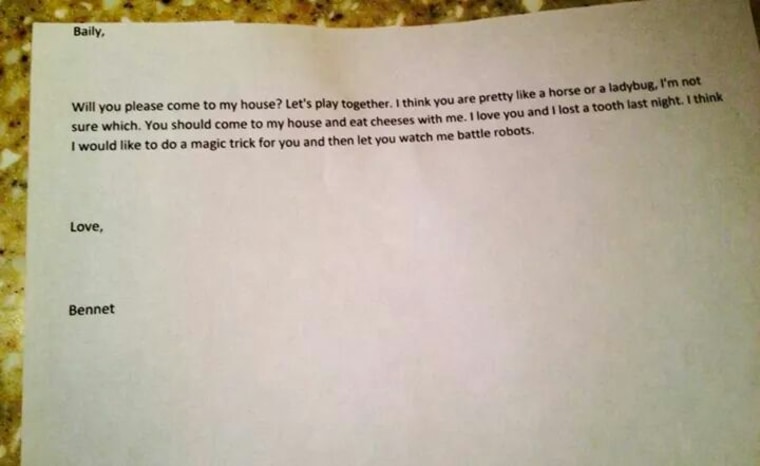 The very convincing note, typed up by his mother exactly as dictated by her son, speaks for itself:
"Will you please come to my house? Let's play together. I think you are pretty like a horse or a ladybug. I'm not sure which. You should come to my house and eat cheeses with me. I love you and I lost a tooth last night. I think I would like to do a magic trick for you and then let you watch me battle robots."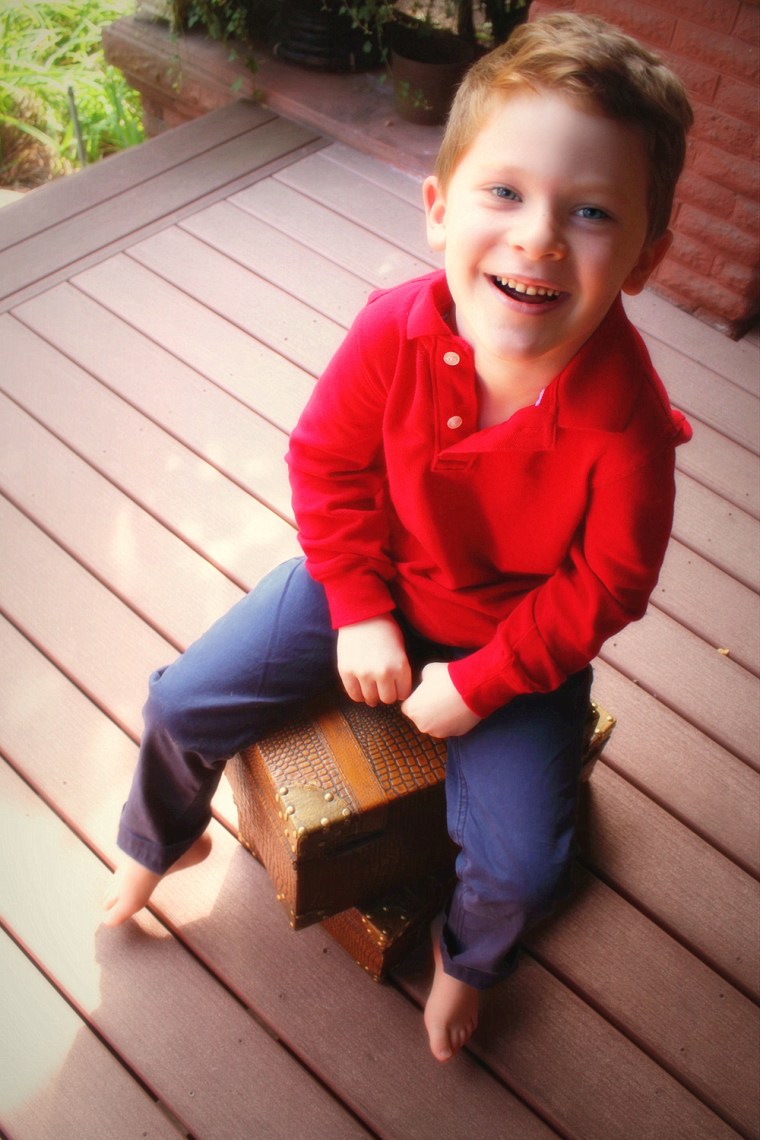 Bennet's mother, Jennifer Skinner, described her son as "quite a character." 
"This letter was one of a million funny things I encounter on a daily basis," she told TODAY in a message.
Skinner said all the recent attention to her son has been a welcome distraction from the health problems he's had to deal with. The boy was diagnosed with cancer at 6 months old but the family hopes an upcoming checkup "will finally declare him cancer free," she said.
The love letter was mentioned Tuesday by TODAY's Kathie Lee Gifford and Hoda Kotb, and Skinner joked that perhaps that's just what Bennet needed to finally win the girl over.
"Maybe this plug for Ben will help him in the 'Baily department' as she doesn't seem to have much interest," she said.
Another opportunity could be Bennet's upcoming "knights and princesses"-themed birthday party — it's probably safe to assume Baily has been invited.