Last week, we learned that schools should start as late as 11:30 for teens. And there's long been a rallying cry for less homework for children. So what's the latest wrinkle in the way we do school in America?
According to a new report in the journal "Education Finance and Policy," schools that run on a four-day-a-week schedule are seeing improved test scores from their students.
In the study, 14 schools switched their weekly schedule, and two years later the researchers D. Mark Anderson of Montana State University and Mary Beth Walker of Georgia State University learned that those schools' 5th and 4th graders improved their math scores. (Reading scores were not affected.)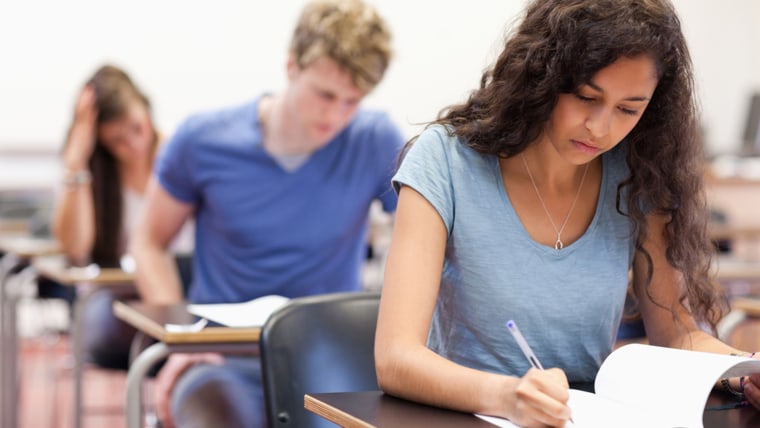 Walker said in a statement that they had expected the opposite result. "We thought that especially for the younger, elementary school kids, longer days on a shorter school week would hurt their academic performance, because their attention spans are shorter," she noted.
The schools did not change specifically for the study. Thirty percent of schools in Colorado, for example, already have four-day weeks to reduce overhead and save on transportation expenses, and they're not alone.
But, Walker added, these results only apply to small, rural school districts; more studies would be needed to see how they might affect urban school areas.
Of course, if weeks were shortened, the question would be what those kids would do in their free time. New York magazine suggested, in its story on the study, something we can probably all get behind: Three day weekends for everybody!