At this stage of the summer, an unmistakable sense of weariness can set in — for parents. After all, mere mortals can only handle hearing the phrase "I'm bored!" so many times.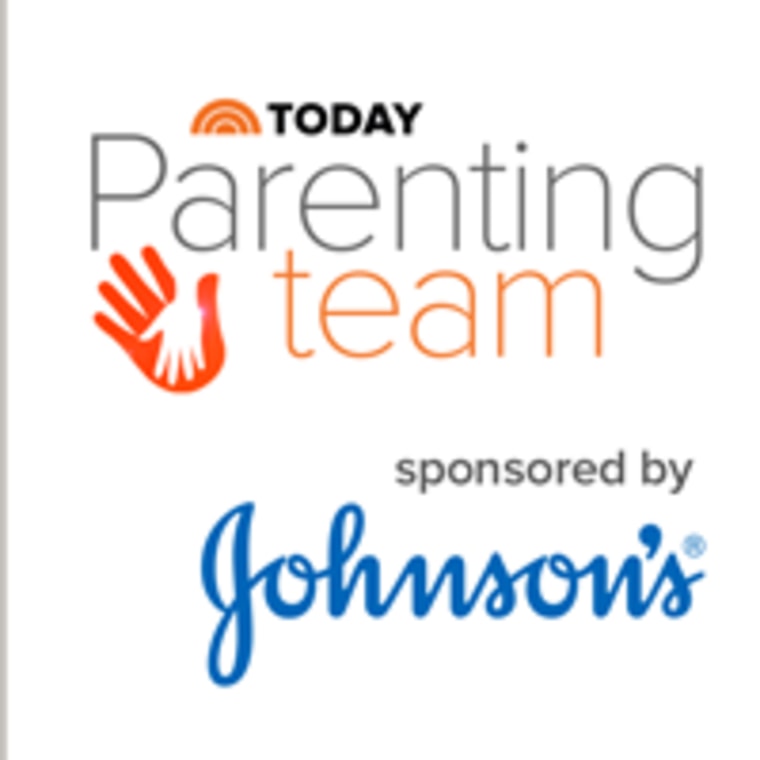 But keep your chins up, moms and dads: A healthy dose of boredom can yield all sorts of unexpected benefits for your kids. As part of our "Summer Fun" writing challenge, TODAY Parenting Team contributors have been sharing ideas for creating perfectly imperfect summer memories — and many have been weighing in on why their kids' boredom isn't a bad thing at all. On the contrary, they explain why it's beneficial. We've compiled 39 of their insights here.
Please feel free to join in this ongoing conversation by becoming a member of our TODAY Parenting Team, and stay connected to TODAY Parents updates on our Facebook page. If you have your own ideas for how to tackle the summer months with kids, please let us know. We want to hear from you!
In the meantime, check out these ideas and observations about summertime boredom from the TODAY Parenting Team:
1. Boredom gives kids time to be kids. (Whitney Fleming)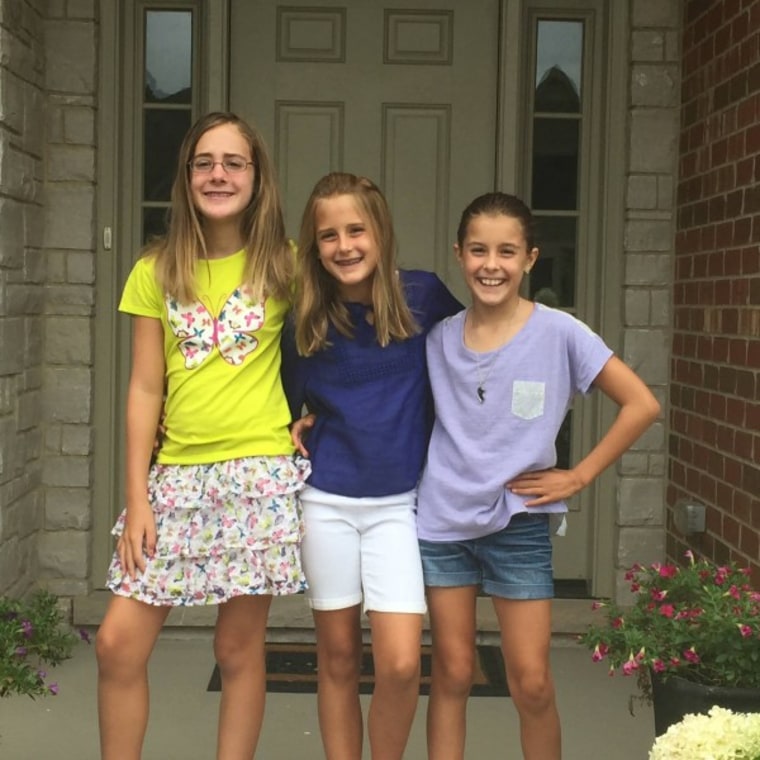 "Being of permanently exhausted mind and a tired body, I do solemnly swear… that I will let you do fun, messy stuff even though it drives me crazy. I will let you play in the mud, bake cookies, try elaborate crafts, run in the sprinklers, and do science experiments. You are growing up so fast and I know there's not much more time left. And Lord knows how many times I said no to the Play-Doh."
2. Boredom can spark creativity. (Leah Singer)
"A few summers ago, I made a bold move. I decided not to fill the entire summer with daily camps and activities for my daughter, Sophie, who was 5 years old at the time. I was going to take a chance (on both our sanity) and see what would happen without every minute being scheduled. I truly believe that it's okay for children to be bored. In fact, amazing things unfold when kids are — gasp — left to use their imagination and think on their own. In her unstructured summer time, Sophie created several things she may not have had she not been bored. They included:
"A fort made with blankets and pillows, a stack of books, and 'air conditioning' in the form of a fan. Spontaneous backyard art... A completely homemade puppet show theater and finger puppets, which Sophie later used to give me a show… Making a 'museum' out of playroom toys.… Creating decorations from craft supplies.... Outside mud kitchen play."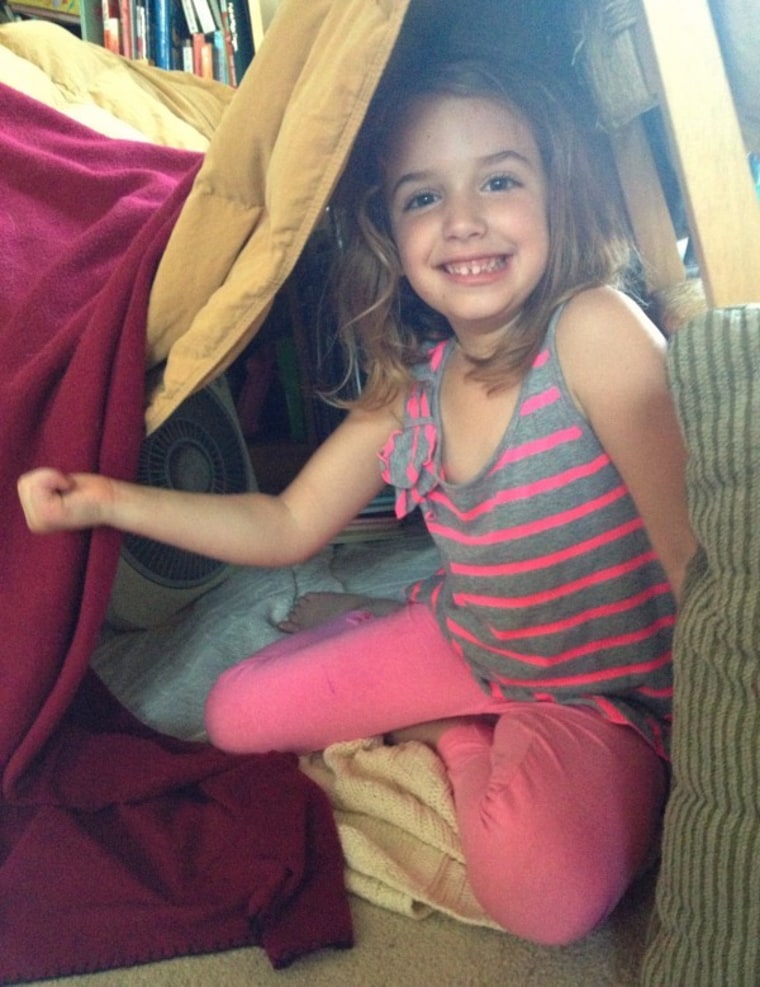 3. Bored kids can become self-sufficient adults — so don't feel guilty! (Rachel Macy Stafford)
"It had been a far cry from the fun-loving summer I envisioned we'd have. Guilt wanted me to think about everything my children missed due to the temporary challenging situation I faced. But through new eyes, I saw something guilt didn't want me to see — things that probably wouldn't have happened without the freedom and the opportunity for my children to do for themselves. …
"I saw kids who got quite good at making beds … kids who attempted and failed at French macarons, but had fun trying … kids who finally caught on to hanging up wet towels after several unsuccessful years … kids who became expert laundry folders … kids who could order and pay for their food without adult assistance … kids who fixed a delicious hot lunch and cleaned up afterwards … kids who could entertain themselves for hours with a little dish soap and a slip-and-slide."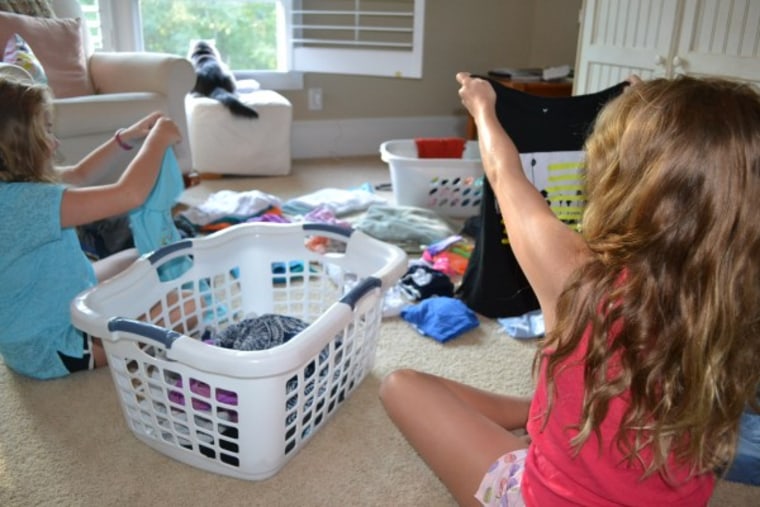 4. If your kids truly are bored, turn the tables and let them be the cruise directors. (Fanny Woo)
"I asked my 7- and 6-year-old what they wanted to do this summer and this is what they wrote down in five minutes. I had a little anxiety of what they would request and if I could actually follow through with it! In my head I am thinking they wanted Disneyland, Hawaii, and all these extravagant outings. Or worse, they would want to stay home and watch TV and play with electronics the whole time. Who knows where their imaginations would take them. (But) I loved what they wrote: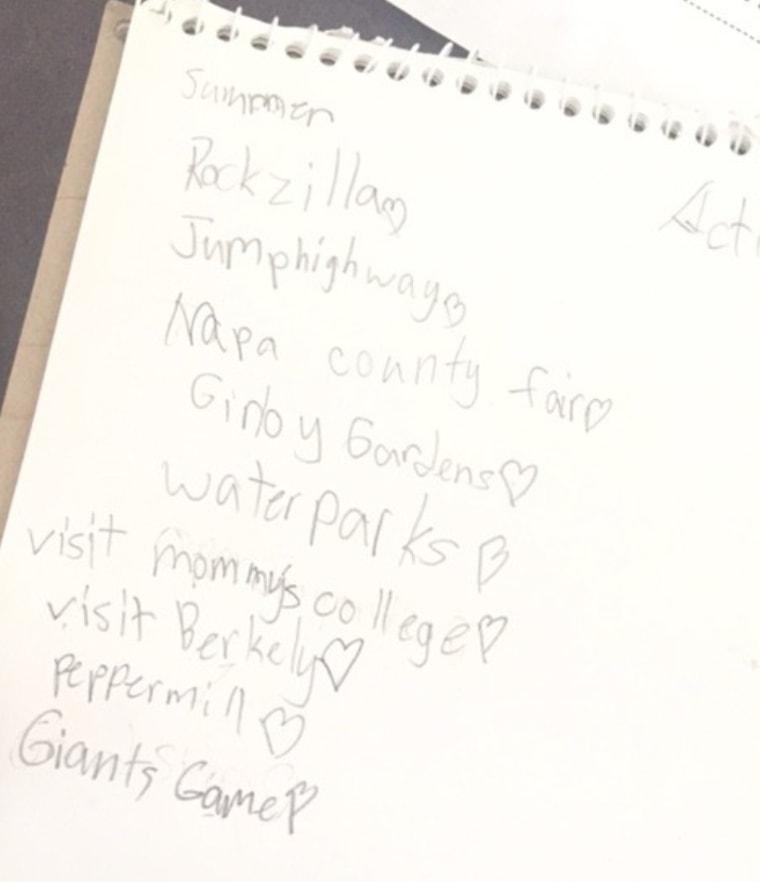 "I am so glad I had them do this. We have been able to check off some of the activities on the lists already. The best part? They planned this and I totally avoided the 'Awww...why do we have to.....' whining!"
5 through 23: Encourage kids to tap into this list of boredom busters (and do the planning themselves). (Tina Nocera / Parental Wisdom)
TODAY Parenting Team contributor Tina Nocera compiled a list of 64 kid-focused ideas for banishing boredom in this post. Here are just some of her ideas:
6. Go berry picking. Look for local places. Repeat in the fall with apples and pumpkins!
7. Plant a garden. Plan out, buy seeds or seedlings, and consider pumpkins for the fall.
8. Go roller skating. Is there a summer deal? Look locally.
9. Batting cages. Love this!
10. Street games. Pick 3 to 5 games you've never played before and learn them with your friends.
11. Wiffle ball. One-time cost of buying the ball and bat.
12. Outdoor tic tac toe. First you have to make the game pieces.
13. Outdoor checkers. First you have to make the game pieces.
14. Bowling. Could be a visit to the bowling alley or OR you can make up your own bowling game with 2-liter soda bottles.
15. Chess. This game is really going to help you in the future!
16. Drawing. What could you do with a big roll of white paper?
17. Sightseeing. If someone was visiting your town, what are the top tourist attractions? Have you seen them?
18. Ziplining. Look locally.
19. Zoo. Look locally.
20. Aquarium. Look locally.
21. Interview your grandparents. Grab your iPad to audio record. Get an inexpensive microphone and have your questions ready.
22. Learn to do three new things. You get to choose, and plan how you will learn.
23. Play video games. This is on the list because it's not off-limits, just limited.
24. Boredom can help kids learn who they are and what they love. (Francie Arenson Dickman)
"'Summer and intensive don't even belong in the same sentence. It's an oxymoron,' I tell my daughter ... which is exactly why she shouldn't spend her summer doing (intensive) ballet. As much as my daughter knows who she isn't, she has no idea what she wants to become. Although one day she may be a dancer, for now she's just a kid who loves to dance. But she loves to do other things, too. There may be things she loves to do that she doesn't even know she loves to do, and won't discover if she spends all of her time dancing and no time doing nothing."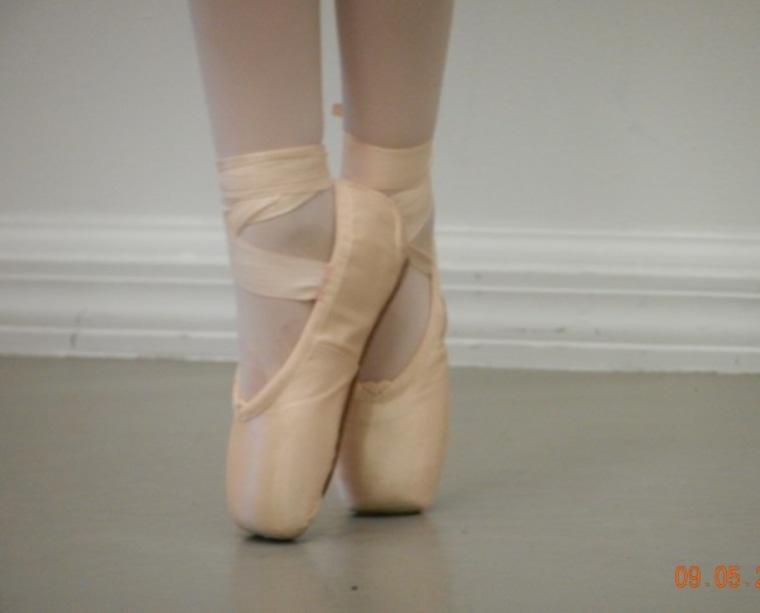 25 through 31: Opt for activities that "involve no screen, no cost, and no supervision."(TammieHaveman)
Here are Haveman's examples:
26. "Assign each child a book to read. There is no downside to this. They will either read the book (score!) or they will flee as far away from you as possible and find something else to do (double score!).
27. "Remind them where they can find the sprinkler and garden hose. Tell them to turn the swing set into a water park. Or have a mud fight (Dave isn't a fan of the mud fight or seeing his lawn be torn up, so I do this one when he's away at work — sorry, honey).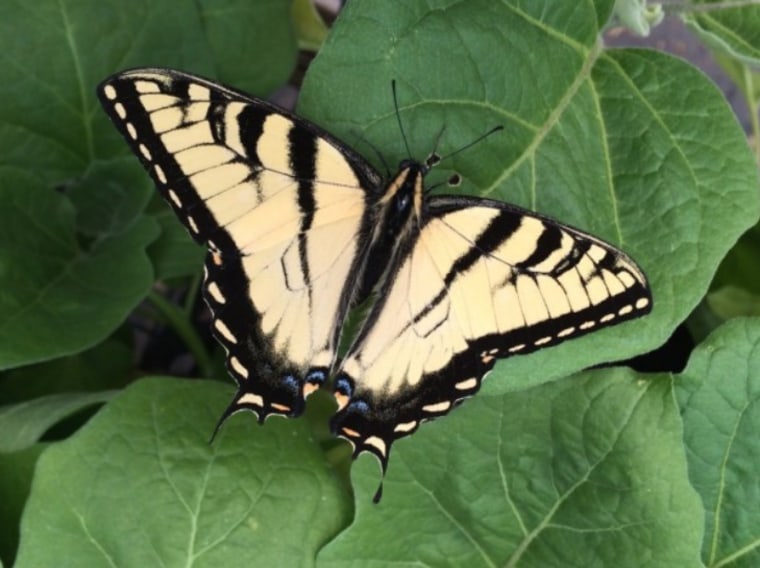 28. "Hand them their favorite children's book. Tell them to make it into a play.
29. "Have them use whatever device they own to make a movie. Yes, I cave on the technology rule if it involves movie-making. Last summer my kids and their cousins made Oscar-worthy movies on the iPad. And they figured the whole thing out on their own, because this mama has no idea how to use movie-making apps. It took three days. Three days, people.
30. "Have the kids create a carnival for the younger neighborhood kids complete with games and rides and tickets. They have to do the whole thing on their own — NO HELP from mom. NO running to the store. They have to use household items.
31. "Send them to the park or out for a walk or a bike ride alone. (Provided you live in a safe neighborhood.) This might freak you out a little. I get that. But more and more researchers are realizing kids need more independence, and crime is at a 40-year low. Really — your kids don't need you to be with them 24-7."
32. Banish cabin fever by going outside. (Kate Sundquist)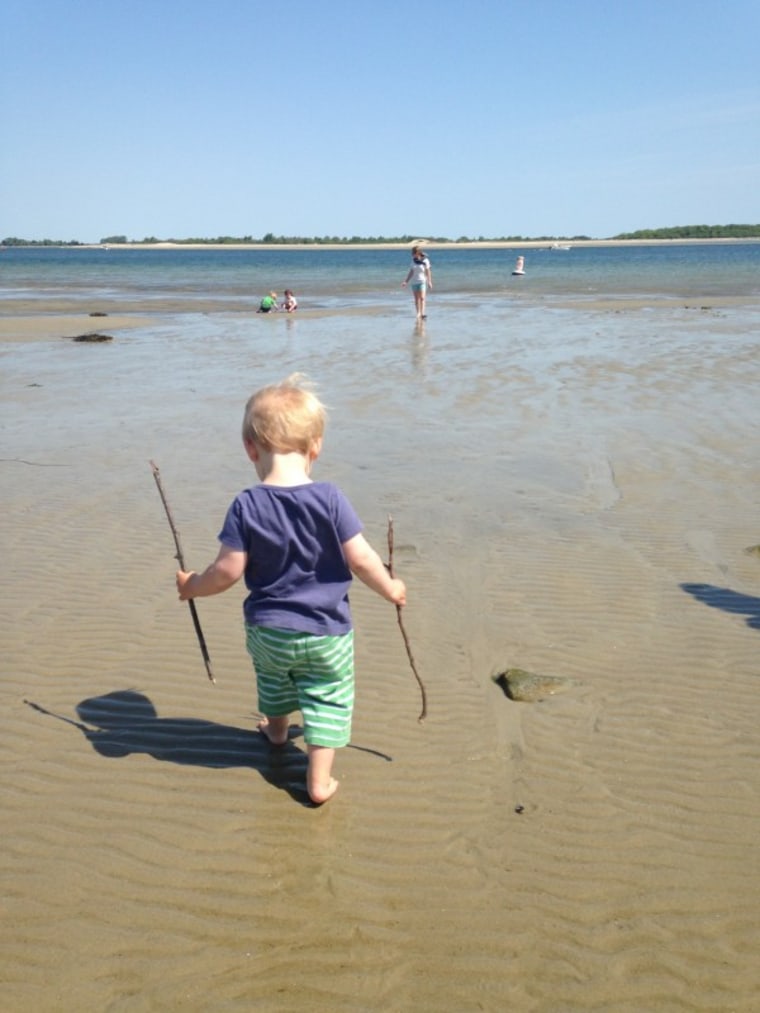 "I keep (a daypack) stocked with a quick-drying change of clothes for each kid, a few ready-to-eat snacks, sunscreen, bug spray, and a basic first-aid kit. I also keep one of my larger sarongs in there to use as a picnic blanket or to string in trees for shade. We can be ready for a day out of the house as quickly as it takes me to fill our water bottles and throw some sandwiches together. It's easy to become very rooted to the house and your neighborhood, but don't be afraid to head out for the entire day. Go to the woods or the lake or the river or the beach. If your clan gets bored with one, head to another. Make it special with a stop at the ice-cream store or the burger shack. Heck, my kids think it's special just to run into a gas station to buy a 10-cent lollipop."
33. You'll be less bored yourself if you remember to act like a kid with your kid.(Sommer Stiles)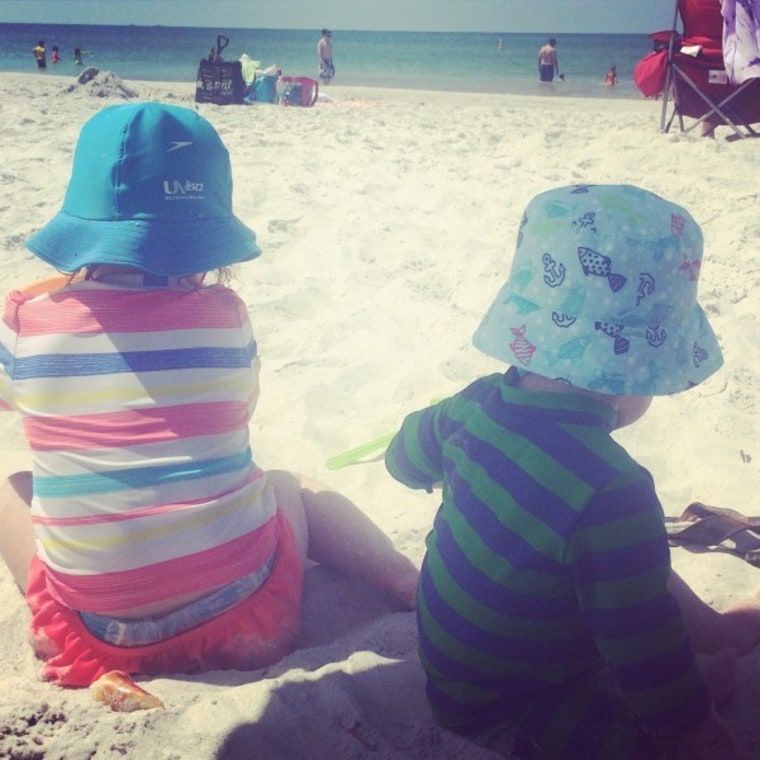 "Whether on summer break or just enjoying the sunshine-filled days of the season, this summer let your children act, well, childish (Read: Mud pies are an acceptable snack and milk is best sipped with a straw for making bubbles). While you're at it, act like a child yourself. Wear your beach towel like a cape and transform into a superhero, build a fort and host a camp-out in the living room, toss some crayons and paper on the floor and start coloring, refresh with a juice box or Popsicle (extra points for a blue tongue or red lips), and enjoy the simple pleasures of being a kid with your favorite kid(s)."
34 through 38. Tweens and teens can benefit from special support for banishing boredom. (Dr. Trevicia Williams)
"If you tell a 12- or 14-year-old to use his imagination to figure out what to do with his summer day, most immediately think screen time on their devices, surfing the internet and video games. … Here are some value-based ways to put sizzle in the rest of your summer plans, and, simultaneously, encourage productivity, creativity and fun: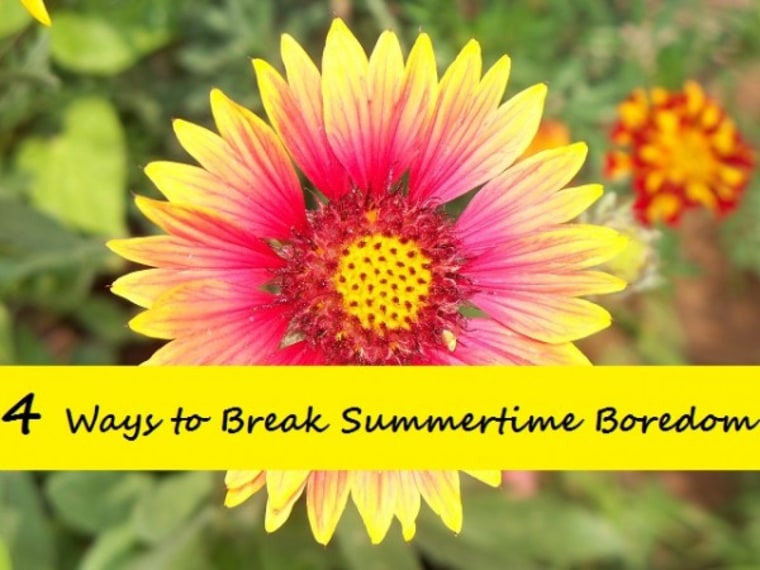 35. "Plan and prepare meals together. Cooking is a combination of science and art that involves skills like: planning, time management, healthy eating, and communication. As your teen brainstorms and seeks out ideas about new ways to create old dishes, it also cultivates creativity.
36. "Get some real face-to-face time. In today's world of technology and social media, teens are losing important social skills such as effective communication, conflict management and empathy. They are also missing out on opportunities to develop their ability to recognize and understand social cues such as facial expressions, personal space, and body language. These skills are important for several reasons, including helping them discern whether or not they should befriend someone and how to avoid being taken advantage of. Local organizations such as the YMCA, Boy Scouts, and Girl Scouts are good places for your teen to experience real life situations that will help him develop valuable social skills.
37. "Family time adds fiber to your children's fabric of values. Gardening is a great family activity that teaches children about the value of perseverance, patience and responsibility. Professions, employment, the kind of individual a person becomes, and the opportunities he or she will be offered are greatly influenced by the character and abilities that develop before leaving home.
38. "Think community involvement. Children of today are the professionals, entrepreneurs and leaders of tomorrow. Important skills like leadership and how to be of service can be gained by volunteering at places of worship, helping people in need such as the elderly, disabled, child care facilities and individuals with learning disabilities. Doing so also helps your child gain valuable skills that makes the college admission process a more colorful experience by proving that SAT scores alone aren't the complete picture of his capabilities. This is bound to help your child stand out."
Never miss a parenting story with TODAY's newsletters! Sign up here
39. Remember the most important detail of all: Summer should be a "no judgment zone." (Maureen Stiles)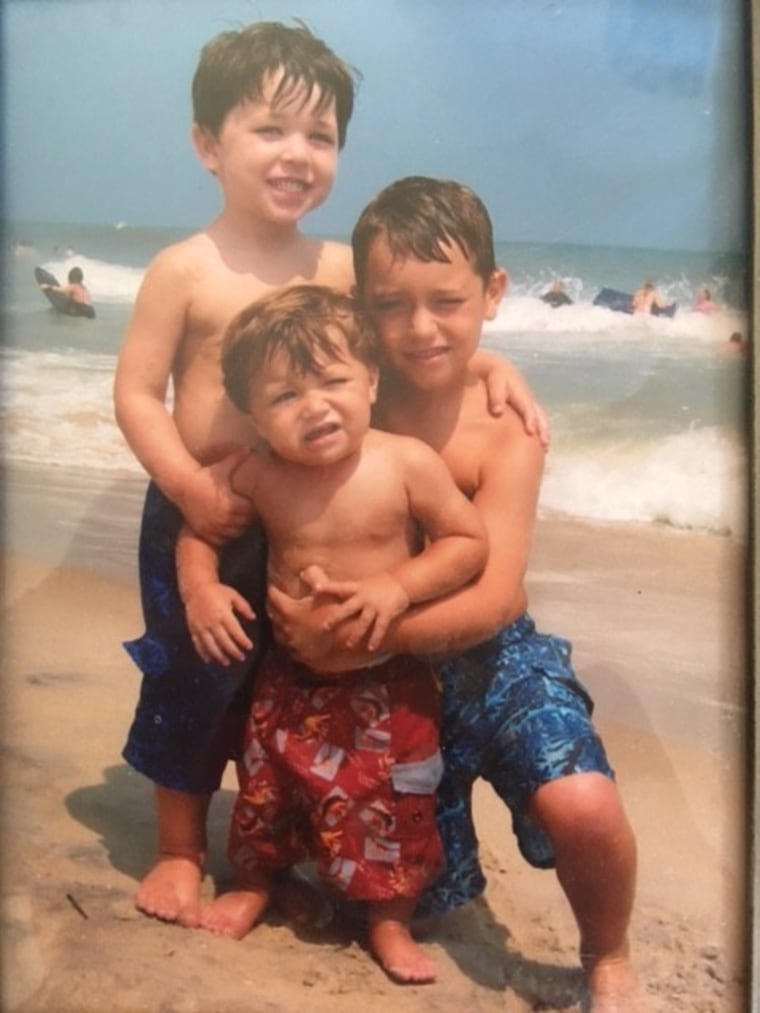 "I've done both (kinds of summers). We have had summers filled with camps and a few weeks of vacation, and others where the kids were outside almost all day, ate dinner and went back out for lightning-bug hunts. The one thing I've learned is there is no wrong way to do summer. What my family needs to get out of our hiatus from school varies from year to year. Some summers, the kids are better served at a camp with an abundance of scheduled time and other times we all thrive on the togetherness without time constraints.... In fact, the whole concept of summer is cheesy, wonderful and wide open to interpretation. So, it's only fair that it should be a judge-free zone. Whether on vacation, staycation or somewhere in between, summer is an individual endeavor. Let's all give summer a break — and summer parents too — and let go of the expectations and just enjoy the longer days; whatever they may bring."
Follow TODAY writer Laura T. Coffey on Twitter @ltcoff and Google+ and learn about her bestselling book, "My Old Dog: Rescued Pets with Remarkable Second Acts," at MyOldDogBook.com.