/ Source: TODAY Contributor
Every day in October, we're bringing you Halloween costume inspiration from the TODAY Parenting Team. Our fellow parents are sharing their favorite costumes, whether they're awe-inspiring DIY creations or quick-and-easy store-bought solutions. It's all about making the little goblins happy, right?
Bookmark this page for a new costume idea every day, and share your own Halloween photos and stories on the TODAY Parenting Team.
October 29: "Squints" from "The Sandlot"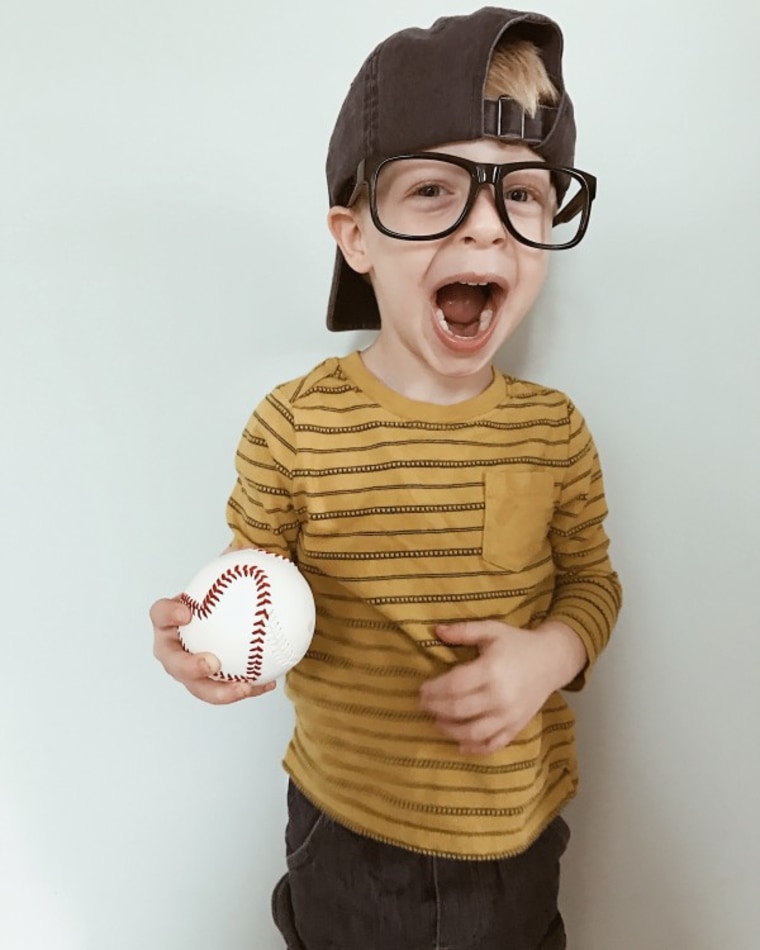 It's fun to show our kids movies from our younger days, and this Michael "Squints" Palledorous costume, inspired by the movie "The Sandlot," is a fantastic reason to watch the 1990s baseball film with your kids this Halloween.
TODAY Parenting Team Contributor Chasing Babies & Dreams shared this cute costume idea on the TODAY Parenting Team, describing "The Sandlot" as "one of the greatest movies ever."
"Summer. Baseball. Friendship," she wrote. "It's filled with the essence of youth and memories from a simple childhood — the kind of world I hope my son grows up in!"
Never miss a parenting story with the TODAY Parenting newsletter! Sign up here.
So naturally, this creative mom went to work, creating an adorable Squints costume for her son.
"The memorable character from the movie is easy to remake," she wrote in the post. "All you need are a pair of cheap sunglasses — and pop the lenses out."
We call this costume a home run!