/ Source: TODAY Contributor
Every day in October, we're bringing you Halloween costume inspiration from the TODAY Parenting Team. Our fellow parents are sharing their favorite costumes, whether it's awe-inspiring DIY creations or quick-and-easy store-bought solutions. It's all about making the little goblins happy, right?
Bookmark this page for a new costume idea every day, and share your own Halloween photos and stories on the TODAY Parenting Team.
October 6: Belle and Lumiere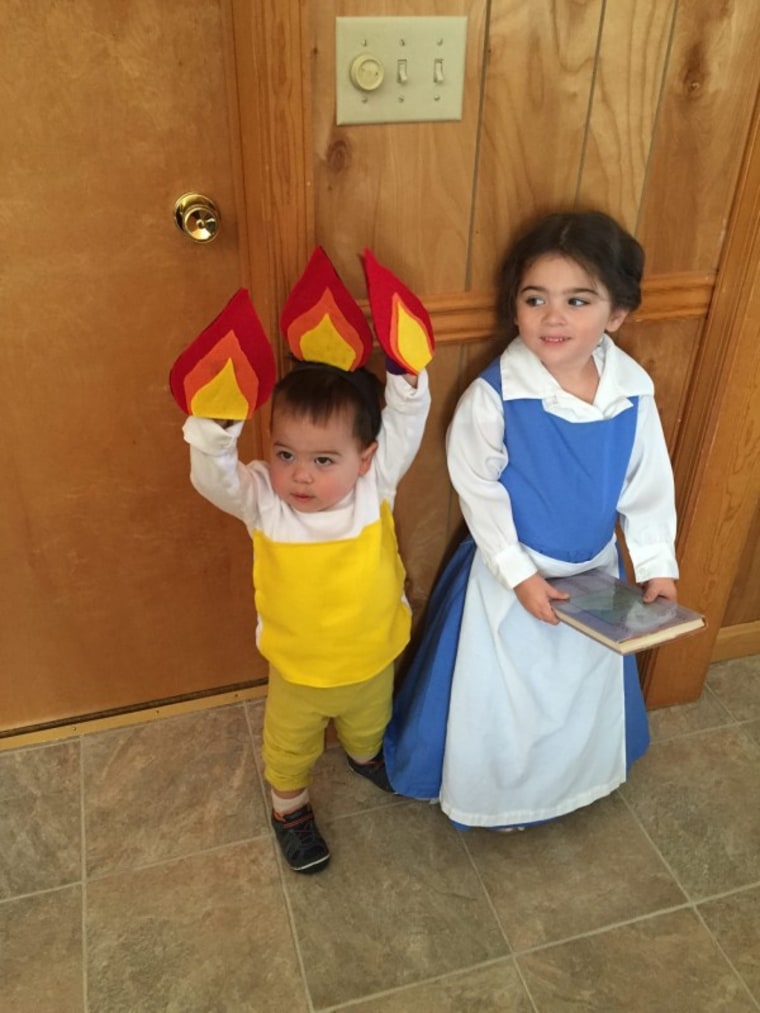 After TODAY Parenting Team Contributor Midlo Mommy shared her kids' handmade "Beauty and the Beast" costumes on the TODAY Parenting Team, the crafty mom got real about the challenges of producing homemade Halloween gear.
Never miss a parenting story with the TODAY Parenting newsletter! Sign up here.
"I wanted to sew up coordinating costumes for my two children, but had little sewing experience," she wrote. "I was so exhausted from sewing together the Belle costume that I gave up on the Beast and my son became the candlestick."
"Now I can cross hand-making children's costumes off my mommy bucket list."
We think you did a pretty great job, Mom!