Annual traditions don't need to always stay the same, they can grow and change as the years go by.
Back in 2014, Rheann Franklin, now 10, Ainsley Peters, now 8, and Rylie Hughey, 7, each battling cancer, met for the first time for a photo session. The girls are now all cancer-free.
Every year since, they've gathered to recreate the photo. You can also see their photos from 2014, 2015, 2016 and 2017.
This year, a new face has joined the mix.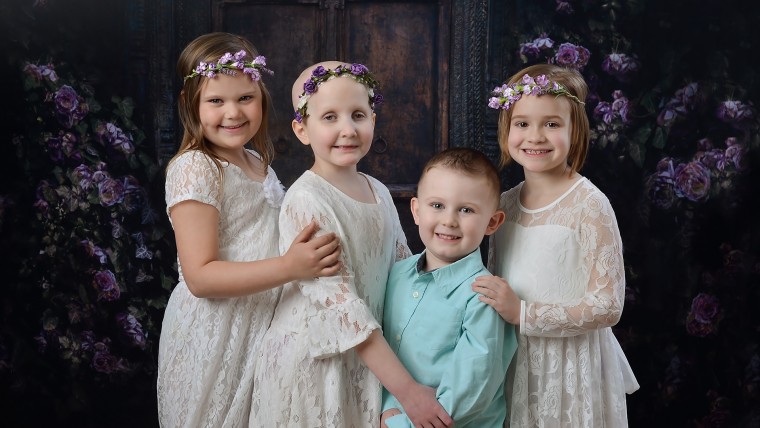 Connor Lloyd, 3, is the first new member to join the group since the photos began in 2014, and the first boy.
Lloyd was already a client of Oklahoma photographer Lora Scantling when he was diagnosed with acute lymphoblastic leukemia, the same disease Ainsley Peters had.
"We wanted to add him in as a way to remind people that yes, the girls are cancer-free and that's amazing, but there is a reason we still photograph them every year," Scantling said. "It's because kids are still being diagnosed and we are still trying to help spread awareness."
Never miss a parenting story with the TODAY Parenting newsletter! Sign up here.
While Scantling says the three girls are "doing great," she notes that this doesn't mean they all have clean bills of health. As recently as last week, the girls continue to deal with fresh health issues and scares.
"Being cancer-free doesn't mean healthy for the rest of their lives," she says. "(Their) parents will always live with the fear in the back of their head that (the disease) will return. And also, side effects from treatment can last a lifetime."
Franklin has more of a physical reminder of the disease than her photographic pals. Due to radiation, she cannot grow hair, and her eyes will likely always droop due to the location of her brain tumor.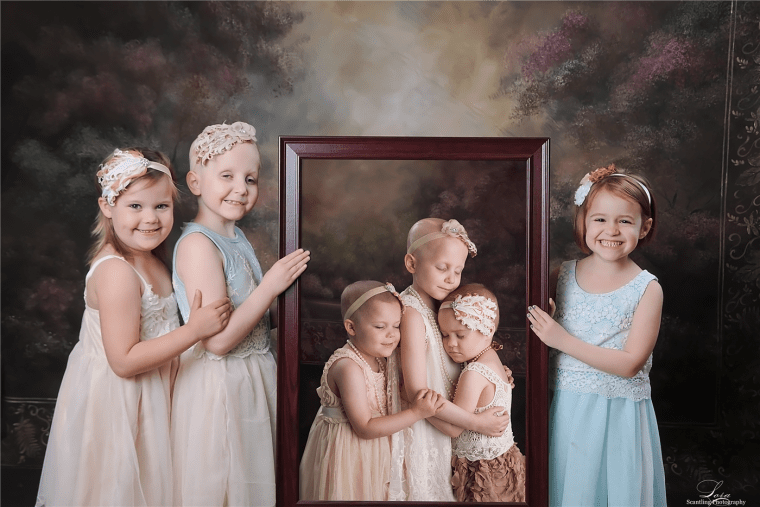 Their outfits for the shoot were donated, as in previous years, by Holly Davis at Penelope's Children's Boutique in Oklahoma City. Ally's House, an Oklahoma-based cancer foundation for children, also helps out with the shoots, and through the group, Scantling has gone on to photograph numerous other children fighting cancer.
Those who have seen past photos still reach out and want to know how the girls are doing.
"I will take the photo every year for as long as the girls and the world want us to," Scantling said in 2017. "Every time we do a new updated picture the world goes crazy. ... You can see how they have changed and grown, and they look happier and even healthier each year."