The newly elected mayor of tiny Dorset, Minnesota, may be only 3, but James Tufts knows exactly what it means to be a leader: "Being nice and no poopy talk."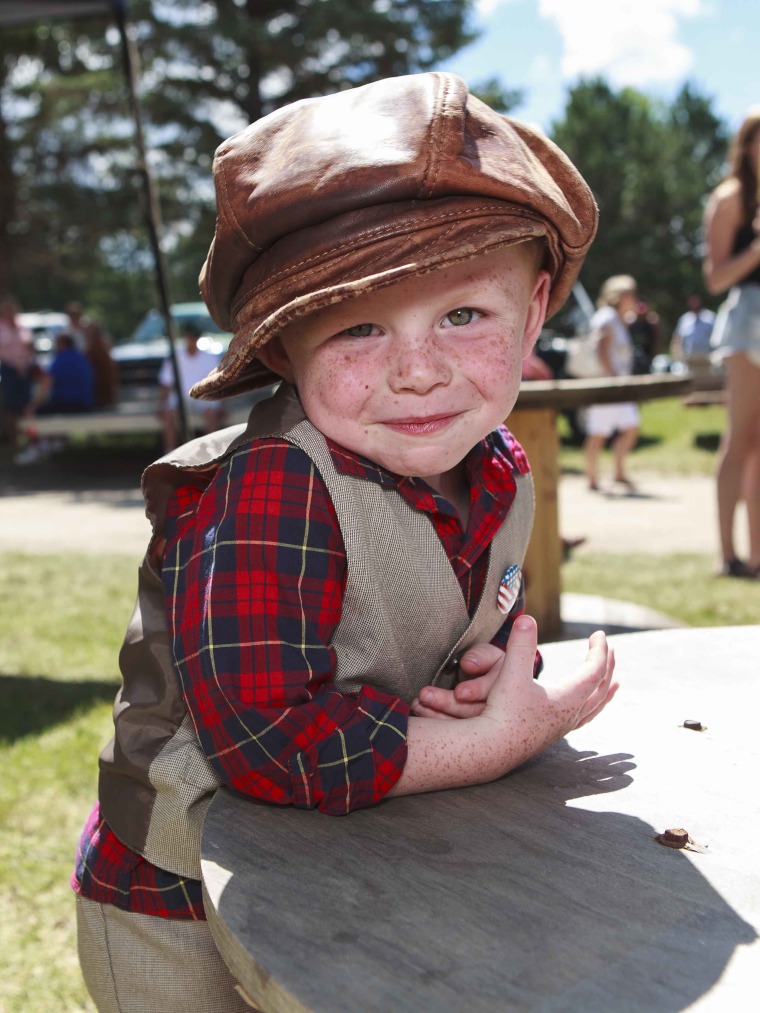 James became the ceremonial head of this northern Minnesota tourist town of about 22 people this month as his name was drawn from the ballot bucket at the annual Taste of Dorset food festival. It cost $1 for each vote cast.
In his short time in office so far, James seems to have no trouble being addressed as "Mr. Mayor."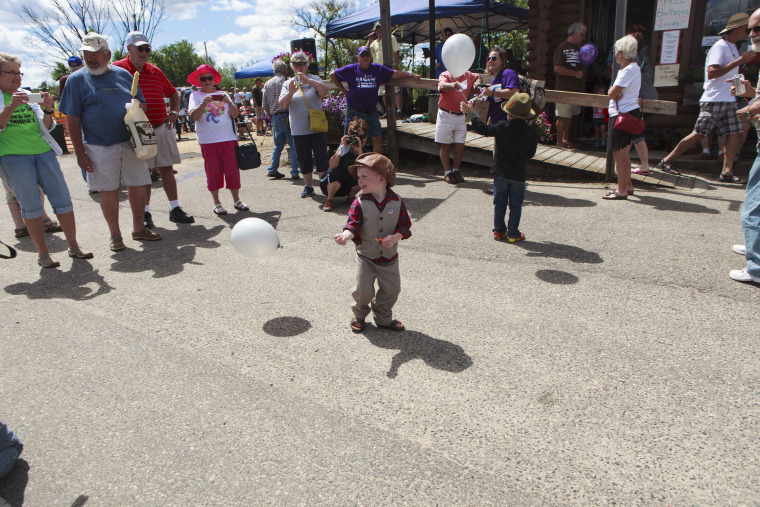 "I wanted to be the mayor so much," James told TODAY.com. "It's pretty awesome."
He hit the campaign trail running, with an experienced political adviser close at hand. His 6-year-old brother, Robert, who made national headlines when he served two terms as mayor at ages 3 and 4, taught him how to shake hands and look voters in the eye.
Robert, who was two days older than James when he was first elected, is pleased that his brother is following in his footsteps and becoming the (freckled) face of town. "He doesn't do too much mean stuff, and I taught him how to be nice," Robert said.
Described as outgoing and friendly by their proud mom, could these little charmers, who often get stopped for photos and attract tons of attention, become the nation's next political dynasty?
"I think they're going to be legendary as a team," said said their mom, Emma Tufts, who wonders what the future holds. "They're going to be memorable people. You can just see it in their personality and spirit."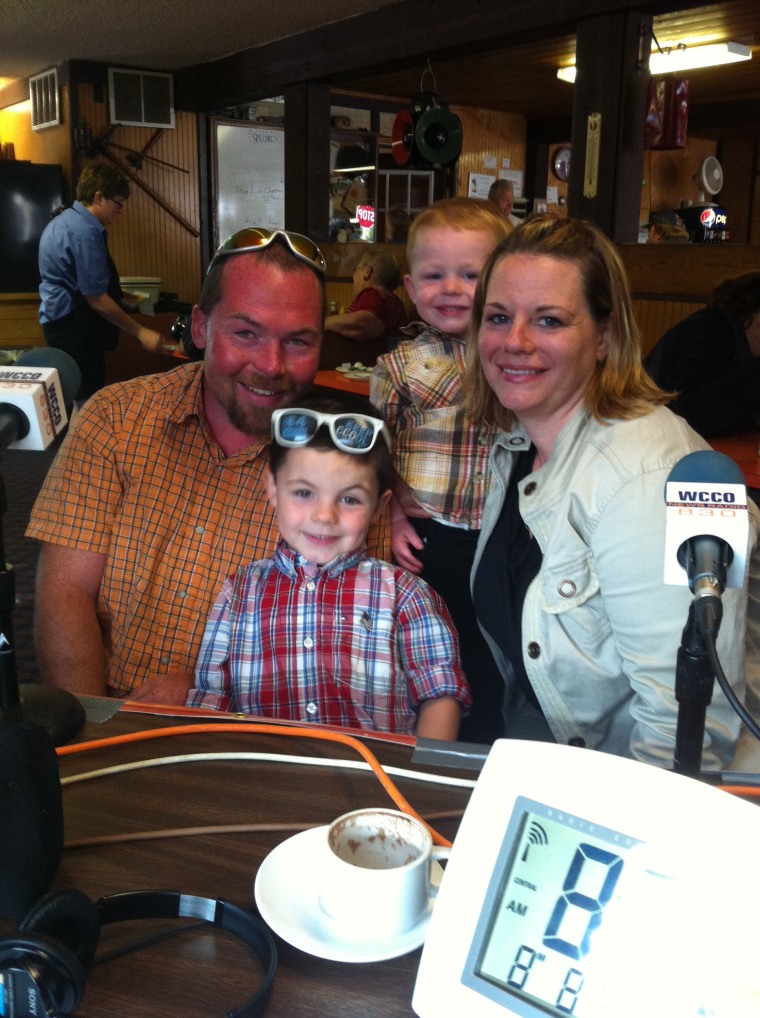 Though the boys "fight like mad, they're inseparable," Tufts, 36, added.
She was encouraged to have James run by a couple whose two restaurants were destroyed in a fire in the fall, and who helped her several years back by giving her a job. In the aftermath of the fire, which destroyed two of Dorset's four restaurants, Tufts said it was more important than ever to try to give the area a boost.
"The town of Dorset has been so good to my family, we would do anything they asked us to do to help them," said Tufts, who believes her sons are the nation's youngest mayors.
As the adorable duo shine a bright spotlight on Dorset, they are also helping their vulnerable constituents.
As mayor in 2012 and 2013, Robert raised money for the Salvation Army and the Ronald McDonald House and helped collect toys for kids. And as the family returned from the Taste of Dorset on Aug. 2, Tufts found her boys up on scaffolding at their home in nearby Nevis, discussing what cause James should support.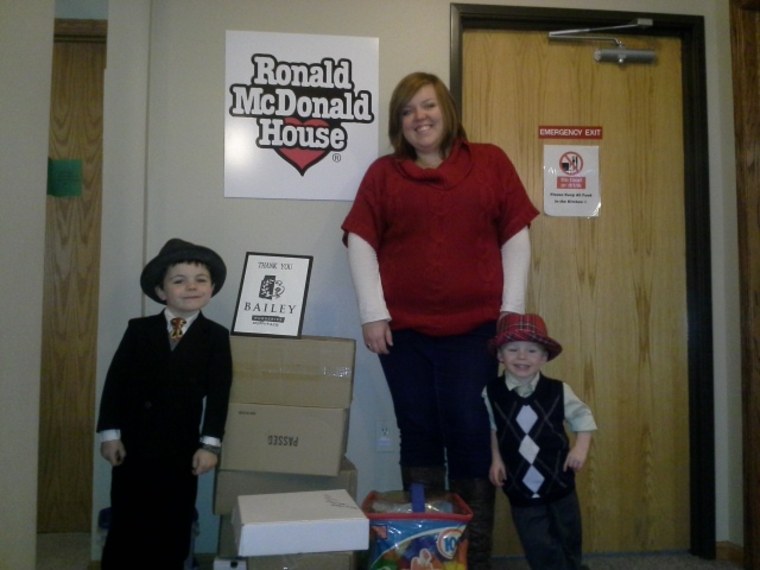 "Robert just initiated that conversation with James on how to help people," she said, adding that they decided on the Leukemia & Lymphoma Society.
"I think that together, they're going to be kind of unstoppable," she said. "Together with the right resources, they can use this to their advantage and go somewhere pretty awesome with it."
The boys' willingness to assist others shows they are "not always just being crazy kids," Tufts says.
"They know what it means to help people," she said. "They really are just selfless boys."
Although the mayor's post is all in good fun, Tufts hopes that learning to talk to people as they appear at festivals and parades will serve the boys well later in school and as adults.
"I will encourage them to do whatever it is that they choose," she said. "If it's politics, I guess I would have to deal with it."
As James begins his one-year term and is happy that "everybody likes me," Robert is ready to lend a hand. But does really he think the little sibling he taught so well will need it?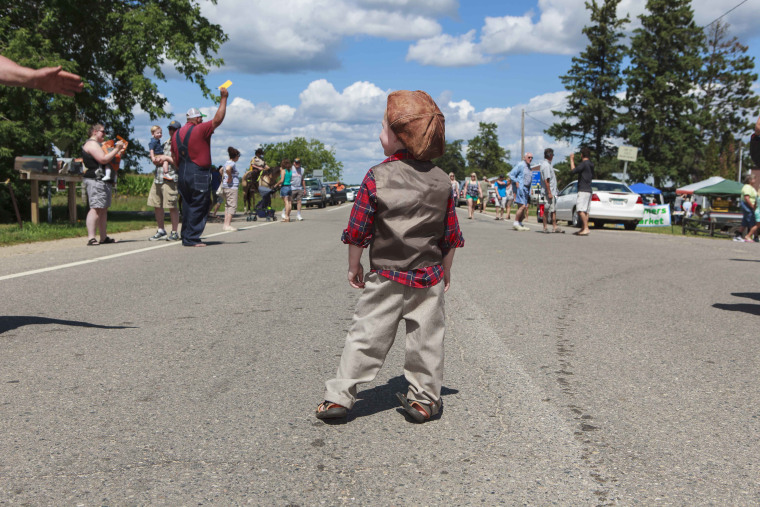 "Nah," Robert said. "I think he got the hang of it."
TODAY.com contributor Lisa A. Flam is a news and lifestyles reporter in New York. Follow her on Twitter.