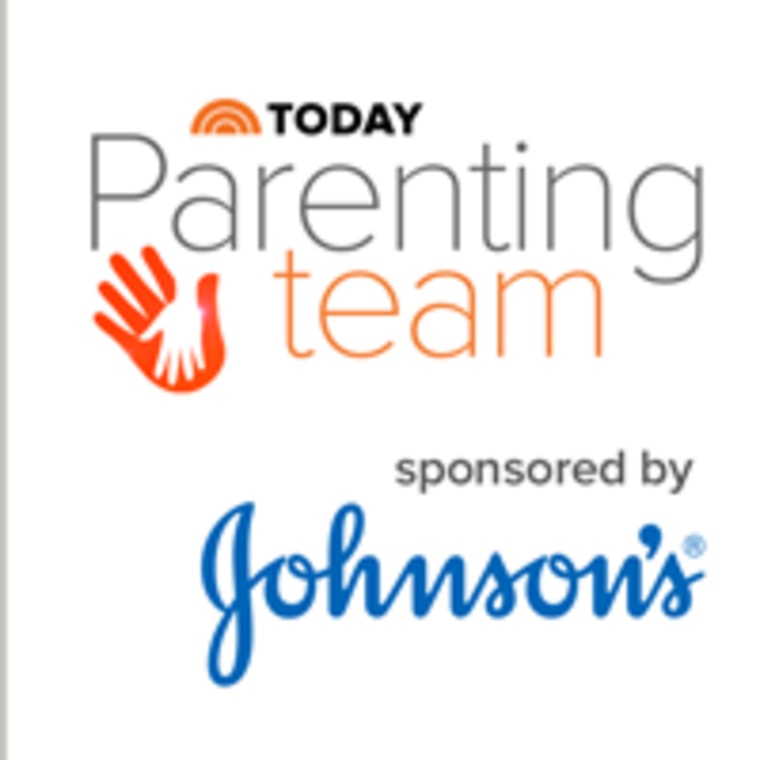 There are big things (don't wallow in self pity) and small ones (don't buy Christmas presents too early), but when it comes to the advice our moms give us, it all makes a difference, no matter how complicated or simple. In a tribute to some of the life lessons they've learned, the TODAY Parenting Team shows us why it's always important to listen to your mother.
Have your own ideas to share? Join the conversation and become a member of the TODAY Parenting Team and tell us the best life lessons YOU learned from your mom.
1. Be empathetic. (Willie Geist)
"A career social worker by trade and a wonderful, caring person by birth, Jody Geist taught us to live outward—to think about others and to consider where they might be coming from before we speak, act, or make an assumption."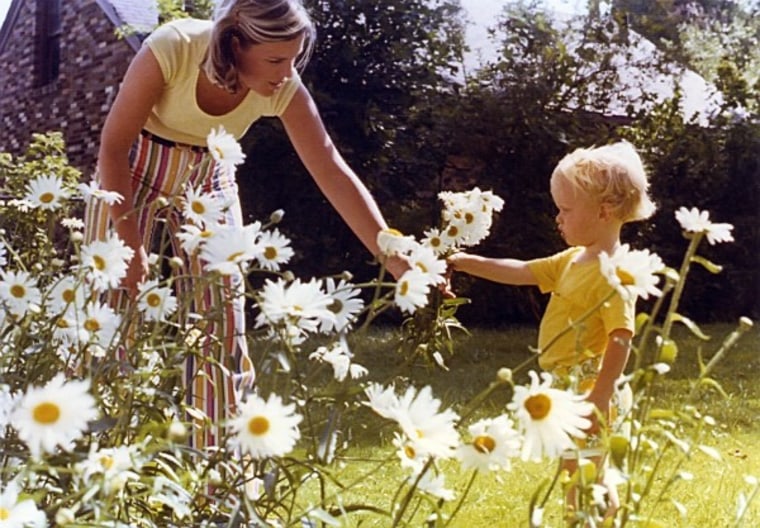 2. Children don't need to be perfect. (Angie Goff)
"In her house rules were simple, expectations were high but there was still love. She didn't want perfect children. She wanted daughters who knew what potential was and just how great they could be."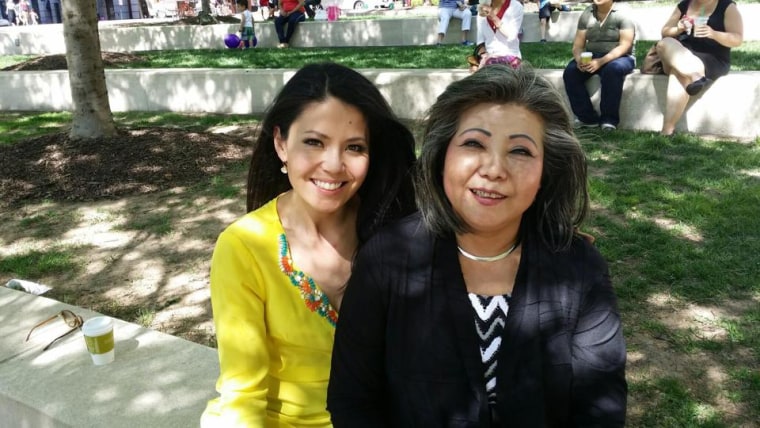 3. Never lose your sense of humor. (Doyin Richards)
"The undeniable truth of parenting she shared with me is that it can be the absolute worst gig of your life if you don't have a sense of humor. Besides, our kids will only be this little for a limited period of time, and then they're heading off to college, getting jobs and starting families of their own — so why take everything so seriously?"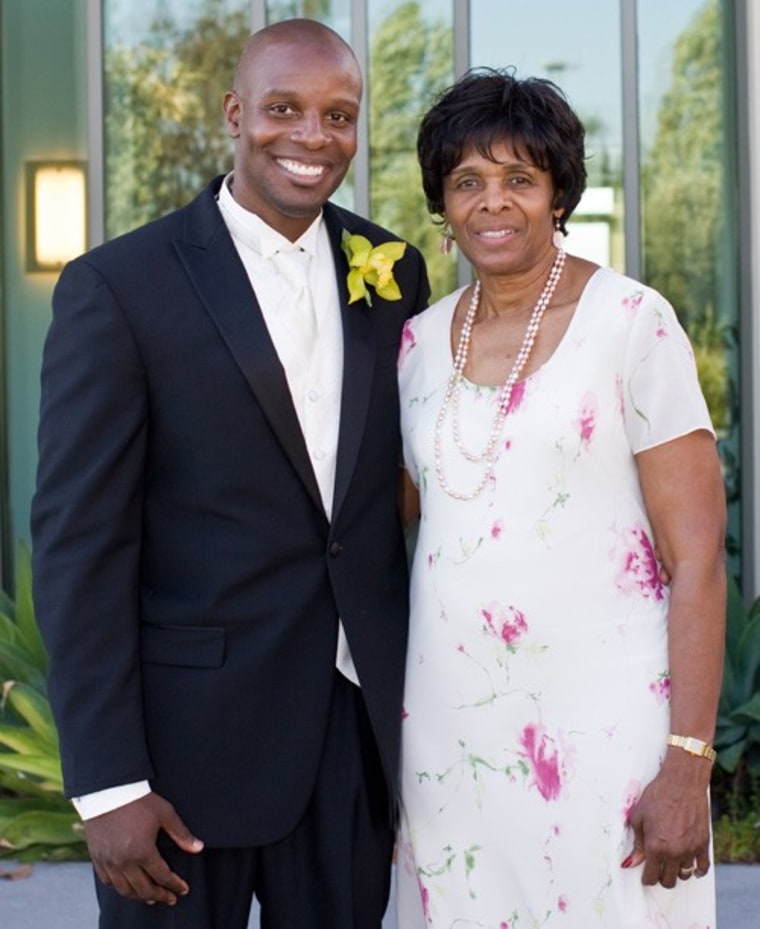 4. Give love (to anyone and everyone.) (Doyin Richards)
"My mom doesn't care if you are white or black, gay or straight, Republican or Democrat, thin or chubby, rich or poor, etc. If your heart is pure and kind, she'll be 'loud' about it and let you know."
5. Appreciate what you have now. (Susie Garlick)
"I am appreciating my messy house because time will pass and one day it won't be messy. I am enjoying cooking for a house full of teenage friends because time will pass and one day I will be cooking for two. I am turning off my phone, sitting on the couch and talking with my kids because time will pass and one day my couch will be empty."
6. Remember to cheer. (Amanda Mushro)
"So for the good, the bad, the hard, the easy, the big, and the small, NO ONE will bust out those pompoms, cheer louder and stand stronger in their corner than me. Just like my mom, I'm going to be their cheerleader as long as I'm around."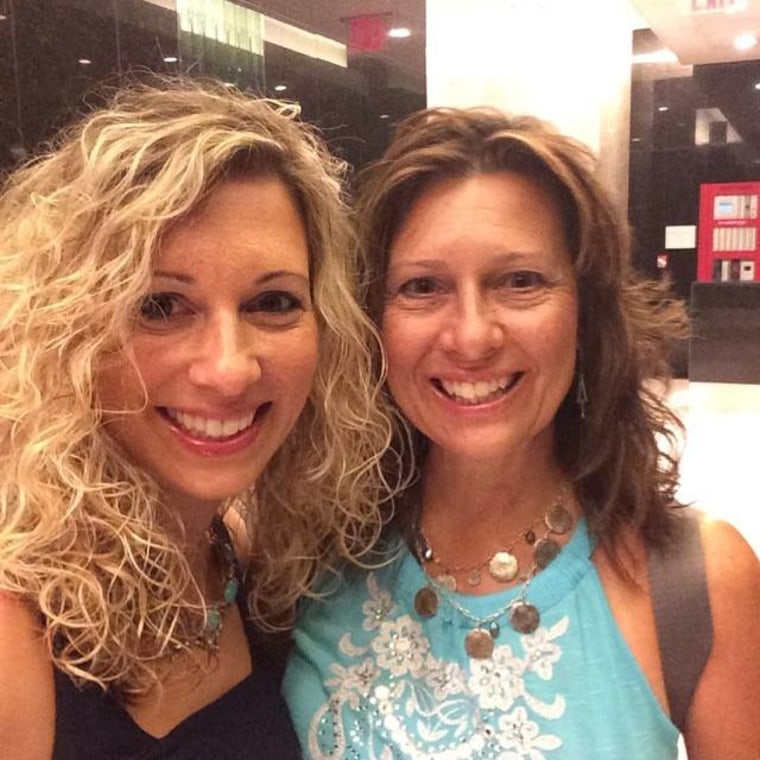 7. Let your husband do it his way. (Ana/ Mommy's bundle)
"Even if it isn't up to my standards, even if it's a little messy even if it causes me stress. Let my husband handle things on his own, without a fight or constant scrutiny. The diaper changes, the outfit choice or the bath mess."
8. When in doubt, handle it. (Jill Simonian)
"Aside from her constant friendship, most incredible pep talks, practical discipline and unmeasurable support over my lifetime, my mom maintained a most consistent and motivating message with my sister and I: We could handle anything that life throws us."
9. Be graceful and gritty. (Run. Knit. Love.)
"She taught me how to live with grace and grit even when everything falls apart. She taught me that life is short, way too short, and that I cannot let a day go by without telling my children how much I love them and why."
10. Always negotiate. (Meredith Masony)
"My Mom ... has the ability to sell a ketchup Popsicle to a woman in white gloves. It is a true skill. I was lucky enough to get the ninja skills. I believe that all things are negotiable. I never pay full price. There is always room to negotiate."
11. Ask for what you need. (Thriller Mom)
"Mom has taught me that I must do whatever it takes to maintain my health and sanity. If that means hiring a babysitter, throwing the kids in front of the TV with frozen dinners, spending the evening at Wal-Mart alone just to walk around, or hiding in my hamper behind locked doors to enjoy my chocolates then so. be. it."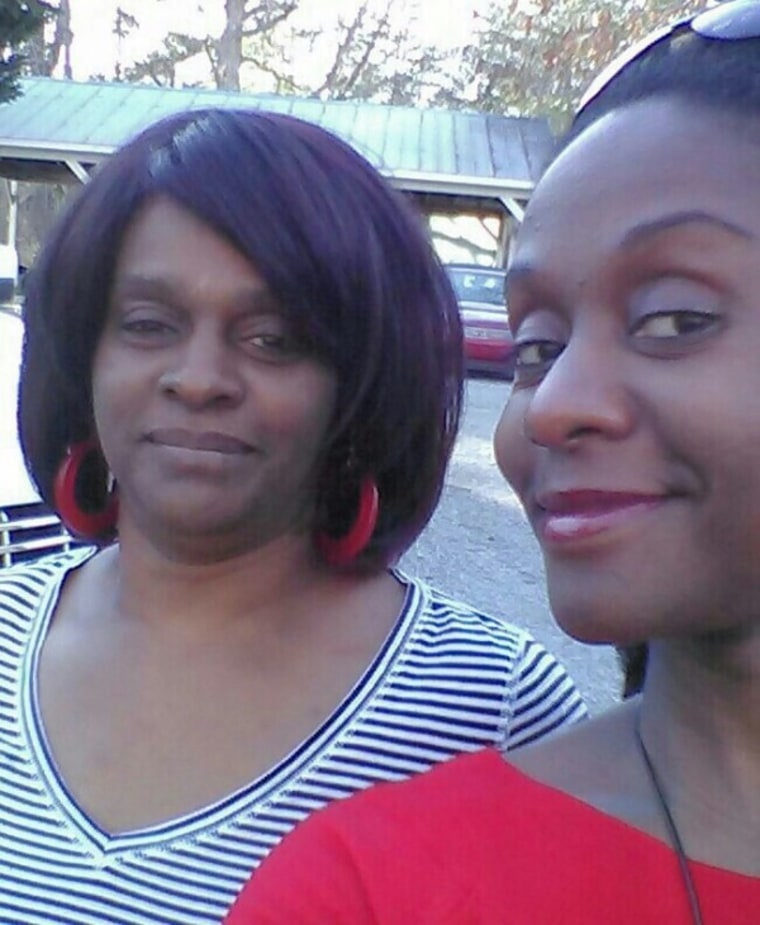 12. Take pictures of yourself. (Melissa Fenton/ 4boysmother)
"[The scrapbooks] were filled with first steps, first birthdays, first haircuts, first dances and t-ball games. Pictures of Christmas mornings and Halloween evenings; of car trips, boat trips and airplane trips. Page after page of little boys doing little boy things — playing with their dad, shoving cupcakes in their mouths, even being stitched up in the ER. And they all had one thing in common. I wasn't in any of them."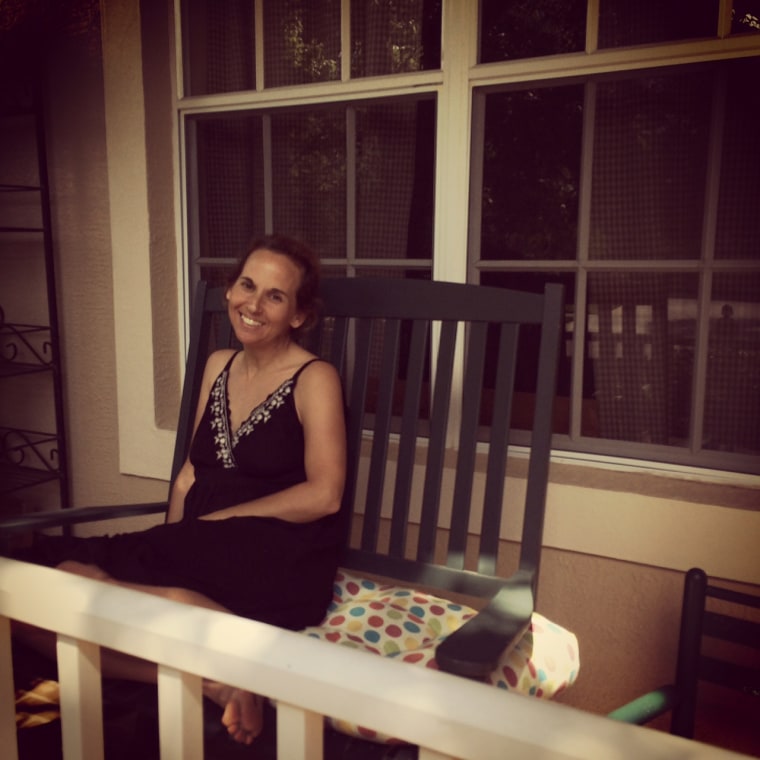 13. Don't wallow. (Patrice Poltzer/ Furst Bites)
"Divorced, heart-broken and now a mother to an infant, she had to navigate her life with zero child support from my biological father and the notion that at only 25, her life was not what she thought it would be. But my mom was never one to wallow. So she did what she does best. She went to work. Weekends, holidays, late nights ... you name it. And she always did it with a positive attitude and a smile on her face."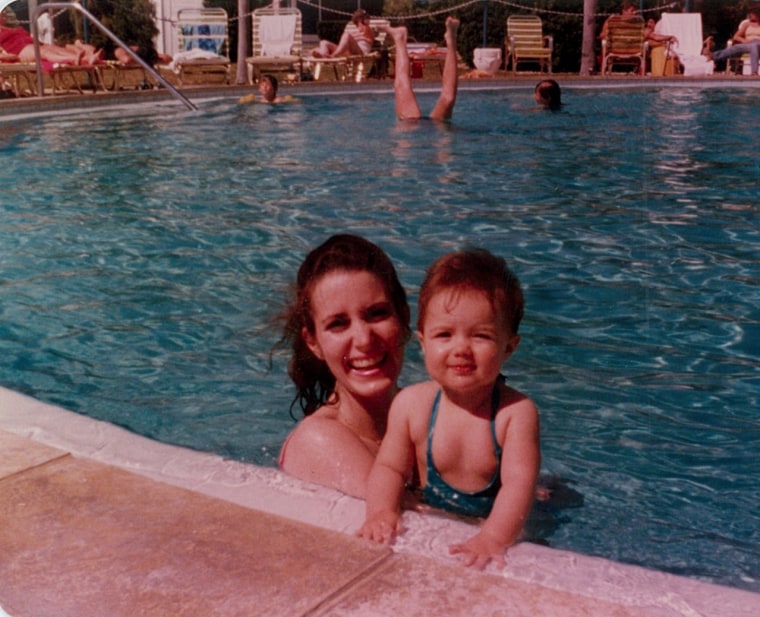 14. Be resilient. (Justin Ricklefs)
"In the gritty, messy, uncertain world we live in, your resilience gave me hope to keep fighting. To get in the ring one more time. To take one more swing. Like the time when the first business I started failed, with a newborn baby girl at home. Or like the time when we had two miscarriages back to back. Or when my own marriage hit a tough spot and we had to dig in deep in the counselor's chair."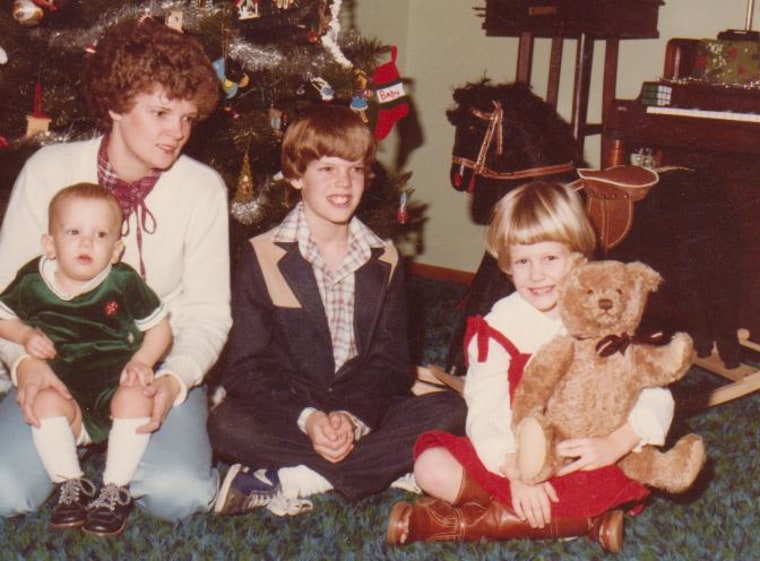 15. You don't have to be at every practice or game. (Lies about parenting)
"From cheerleading to baseball, drop-off was the preferred method of delivery. The upside? I never once heard my mother scream at me while I was running down the basketball court. I never once saw disappointment in her eye when I missed a goal, or basket, or cheer (as was often the case). Kids are perfectly capable of playing sports without parental supervision. Yes, even on Game Day."
16. Don't buy Christmas presents early. (Tove Maren)
"Don't buy Christmas presents early! You either use them as bribes in November, or you forget you have them and then use them as bribes in January!"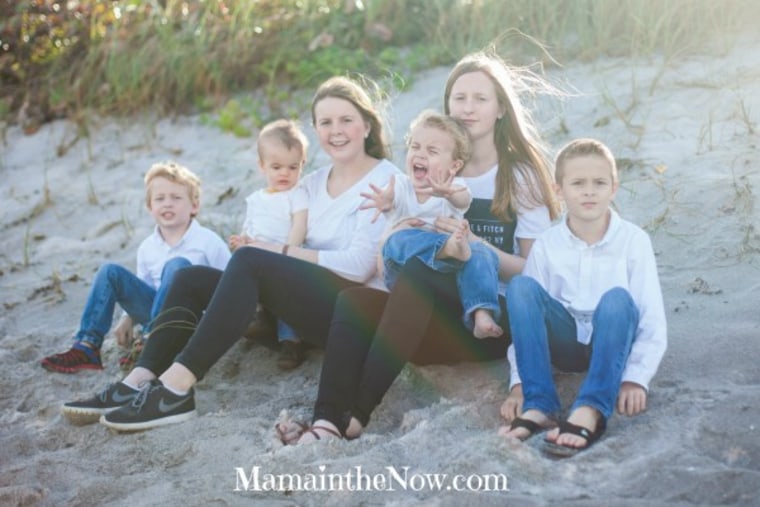 17. Make hugs a priority. (Tove Maren)
"Cuddling is more important than being on time — always."
18. Don't buy strawberries in January. (Mary Ann Ware)
"When you were diligently calculating as groceries filled the cart, when you refused to buy strawberries in January or Cookie Crisp, well, EVER, you taught me to make wise choices and to live within my means."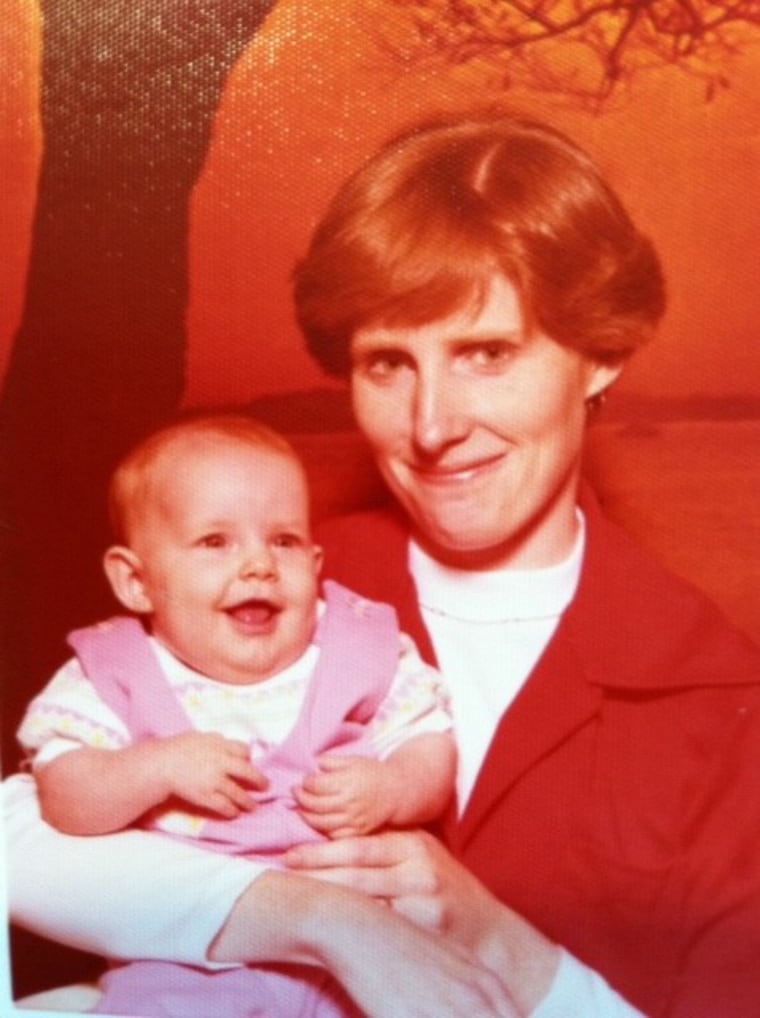 19. Angry? Let it go. (Ronda Chesser Porter/ The Domestic Curator)
"Mom may not know it but she taught me to be slow to anger ... I've learned to stop and think before I react and more importantly to choose my battles well."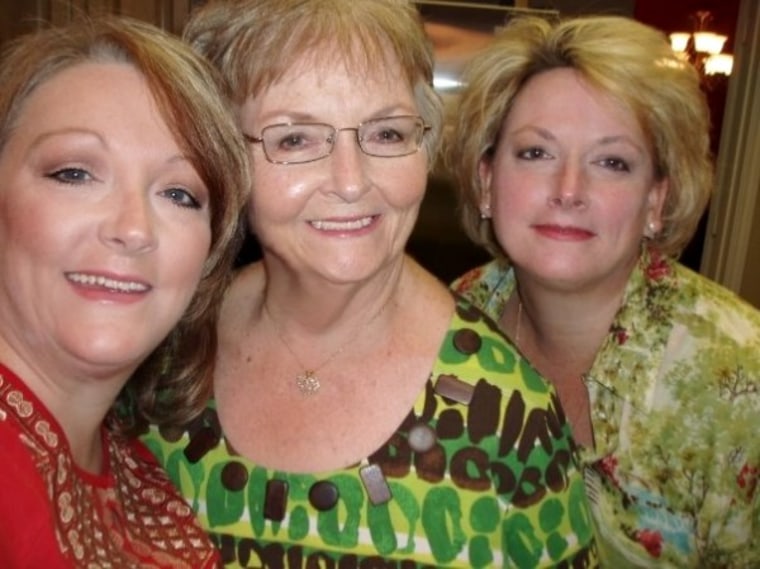 20. Cooking doesn't have to be fancy. (Beyond Mommying)
"It may not be fancy, but it's always delicious! [My mom] taught me the skills and confidence to try new things and sometimes even know how to save things I royally screw up."
21. Keep family close. (Mommy's Bundle)
"Even though I don't have my mom close enough to see everyday, I treasure the wisdom she shares with me over the phone when I'm facing a new predicament. She reminds me to keep my family close, whether in thought or person and reach out to them on occasion to show them love."