Karis Oglesby's parents feared their little girl wouldn't remember her dad's face by the time he came home from his eight-month-deployment to Kuwait. They had nothing to worry about.
The little girl, who turns 3 on Thursday, interrupted a military homecoming ceremony this week after she spotted her father standing in the front row and darted across the floor to embrace him. Her dad, 1st Lt. Daniel Oglesby, quickly returned the hug before the girl raced back to her mother.
"That moment was about the family, so I figured I'd greet her, give her a kiss on the head, and then tell her I'd meet up with her momentarily after we were done with the presentation," he told TODAY.com a day after the ceremony Tuesday.
RELATED: Military mom surprises son at graduation with hugs, tears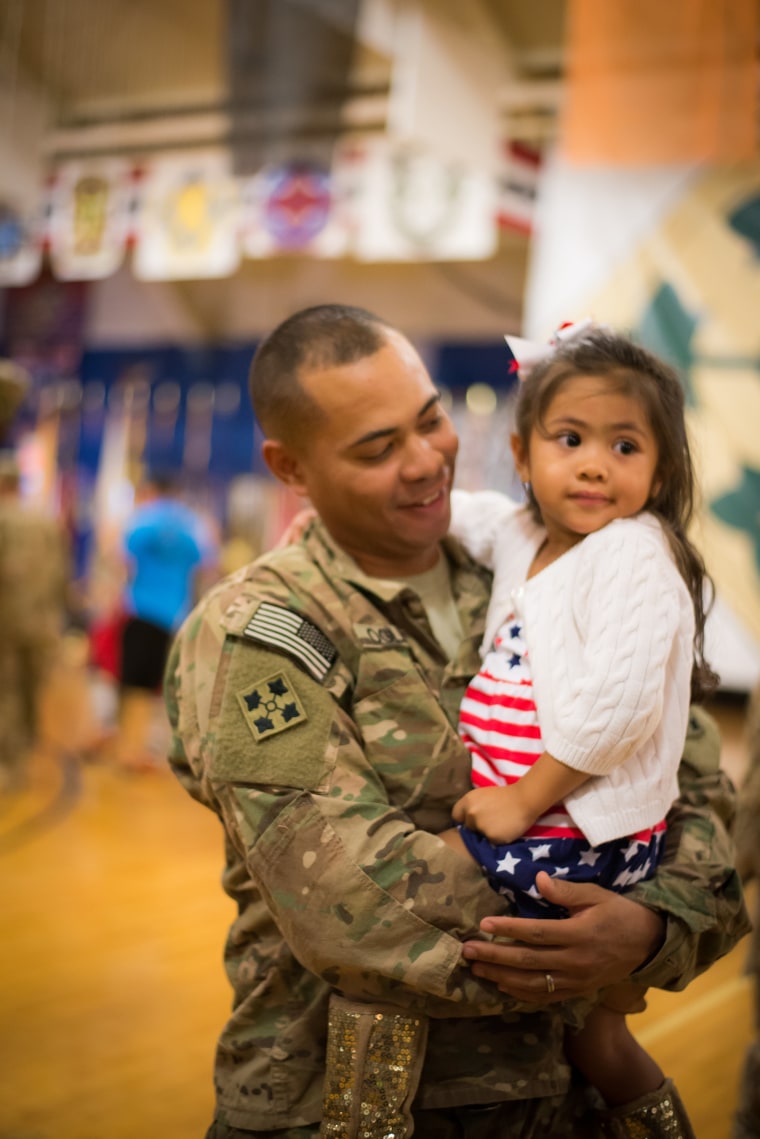 "We all understand. That's their moment. It's tough on them being away from family for eight-plus months," he said. "When they finally see them, there aren't many people who will stand in their way of seeing their parents, and it definitely wasn't going to be me."
RELATED: Photo of military moms breastfeeding goes viral
Oglesby was deployed to Kuwait in February with the 3rd Armored Brigade Combat Team, leaving behind his wife, Karis, and another daughter, Layla, 4.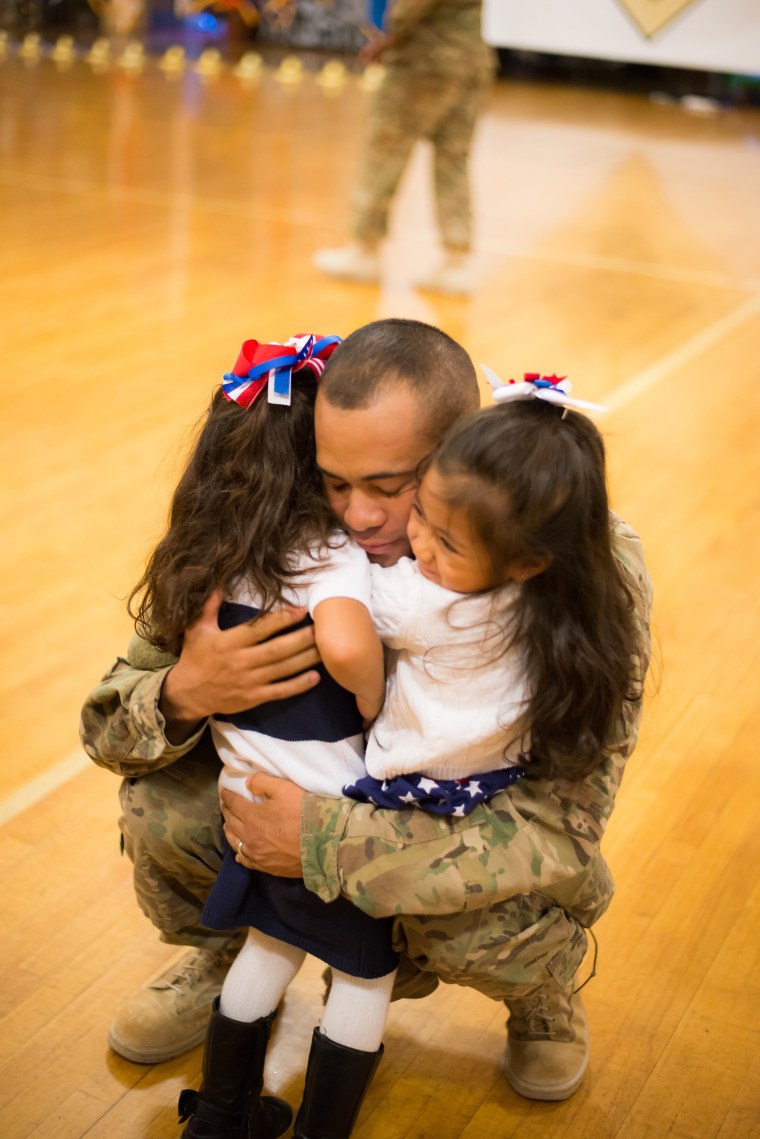 His wife, Kristine Oglesby, said the girls were reminded of their father in many ways while he was gone. Among them, the book, "Lily Hates Goodbyes," which is about a young girl whose dad also goes away on deployment. At the end of the story, the girl runs to give her father a big hug upon his return.
Kristine said her girls told her they planned to do the same for their dad.
RELATED: Military dad recreates touching father-son photo 30 years later with his own baby
"So of course I'm like, 'Yes, yes, you're going to do that,' and I encouraged it. I had no idea that Karis was actually going to do it during the ceremony," she said. "But looking back, she has no idea what the ceremony means or what the restrictions are."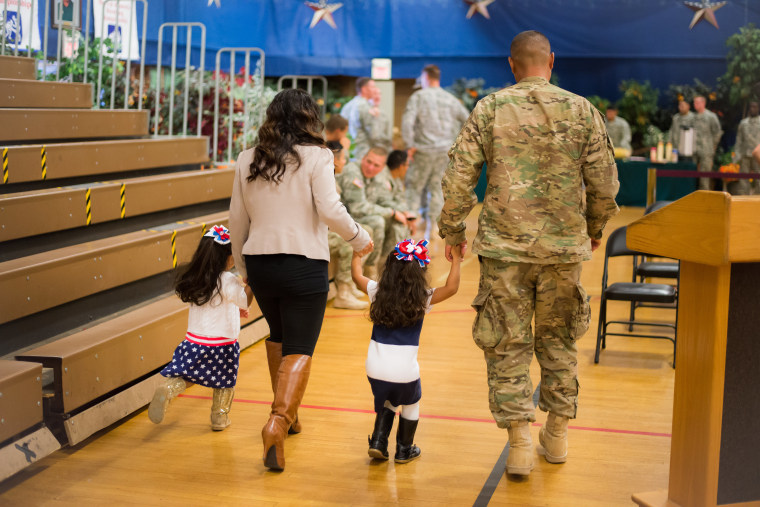 The family will spend another week or two in Fort Carson, Colorado, where Daniel Oglesby is stationed, before heading back to their home in South Carolina.
Daniel Oglesby, who will then see everyone for Thanksgiving and Christmas, said it was the best welcome he could have hoped for.
"That's the toughest part of the entire job is to be away from the family," he said. "Having that reunion, it doesn't make up for the lost time, but it's definitely a sweet moment to finally be able to see them and embrace them again."
Follow TODAY.com writer Eun Kyung Kim on Twitter or on Google+.