At just 2 days old, baby Penelope already recognized how special her great-grandma Millie is.
On Sept. 27, Scott and Jennifer Martin took their newborn daughter to meet Scott's 92-year-old grandmother, Millie, and it was just as magical as they hoped it would be.
"We wanted her to be the first to meet our new little girl," Jennifer told TODAY.com. "They just sat there and stared at each other like they shared a secret."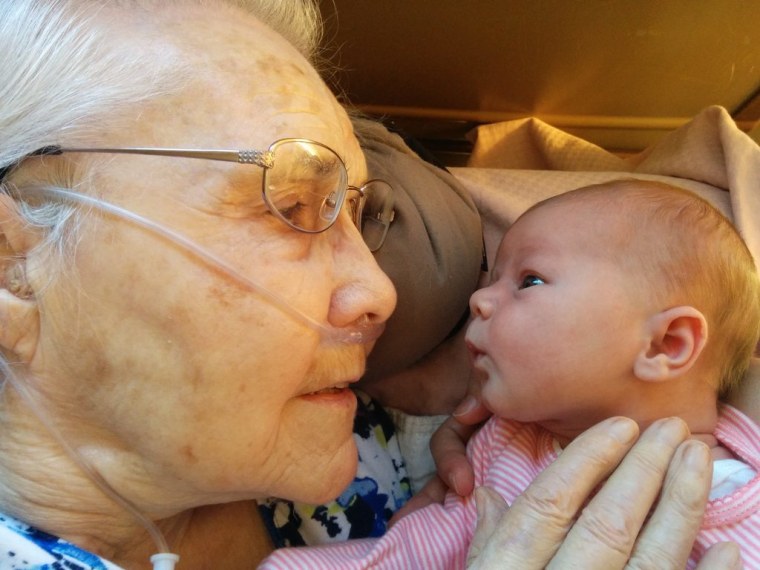 When the family first arrived at Millie's home in Tacoma, Washington, they placed Penelope on her lap and sat there watching her nap for an hour. Millie pointed out that Penelope has Scott's chin and even told some stories about him as a child. Millie helped raise Scott during his early years after he was born with health issues, and they've had a close relationship ever since.
"We had a lot of trouble conceiving, and Millie prayed for us every day," Jennifer said. "She also wanted a girl in the family and so we helped her fish her wish."
When she finally woke up, they were introduced and that's when Scott snapped the photo. He uploaded it to Reddit and from there it went viral.
This isn't Penelope's first brush with Internet fame. She got her start back in March after her parents uploaded a video of an ultrasound showing her clap her hands in the womb.