/ Source: TODAY Contributor
Parents are funny – especially on Facebook! And we love them for it. Because when the pages of Facebook are brimming with pictures of Ivy League-bound progeny, picture-perfect Passover seders, and successful spring cleaning projects (I'll get to my gutters too ... someday), it's easy to believe you're the only one who doesn't have their (BLEEP) together.
So we'd like to take a moment to give a shout out, LOL, or maybe just a little QCWTBS (Quiet Chuckle While The Baby Sleeps) to the hilarious moms and dads who aren't afraid to tell it like it really is.
Here are our picks for this week's Funniest Parents on Facebook!
Want to share your funniest parenting moments with TODAY? Just post them on our Facebook page at TODAY Parents, or tag us OR Sarah Maizes (our Parenting-Humorist-at-Large) in your comments.We'll pick our favorites to feature in our next installment!
1. Bean there (Housewife Plus)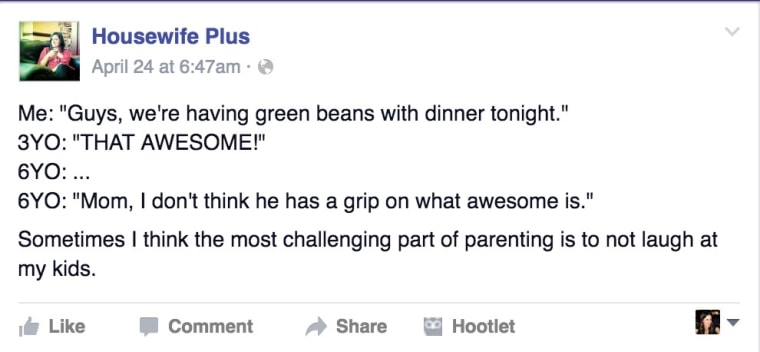 2. Toddler privilege (The Misfits of a Mountain Mama)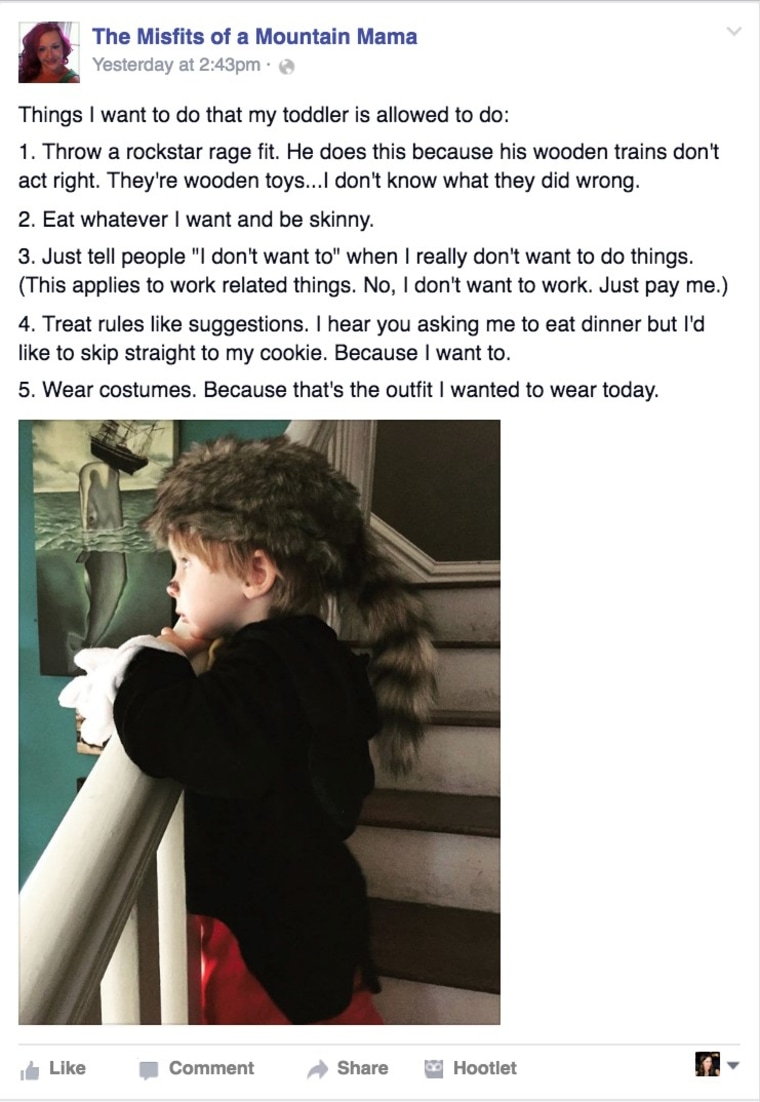 3. Minimum wage (The Pursuit of Normal)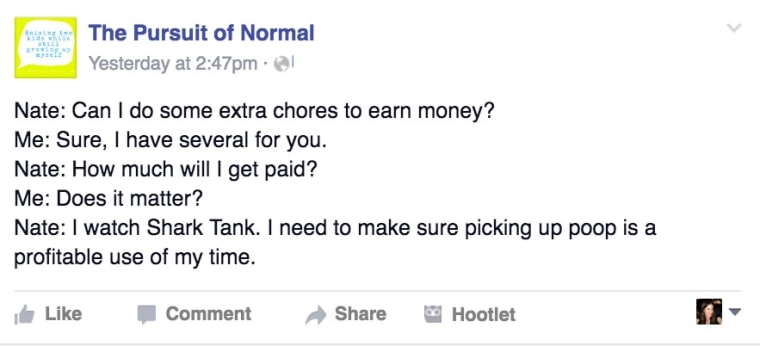 4. Magical childhoods (Punk Rock Papa)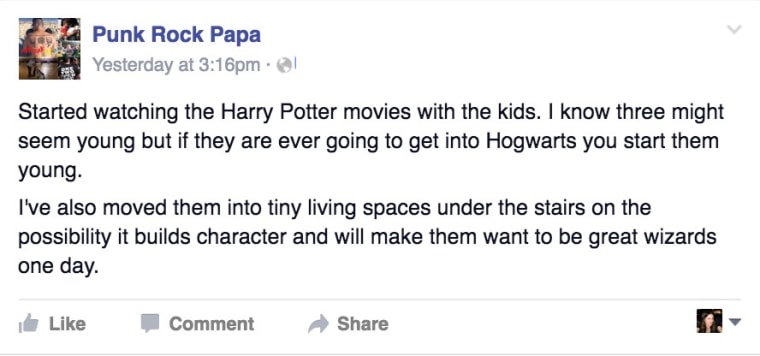 5. Boogie down (Wiggle Room Blog)

6. USA! USA! (Choking on Applesauce)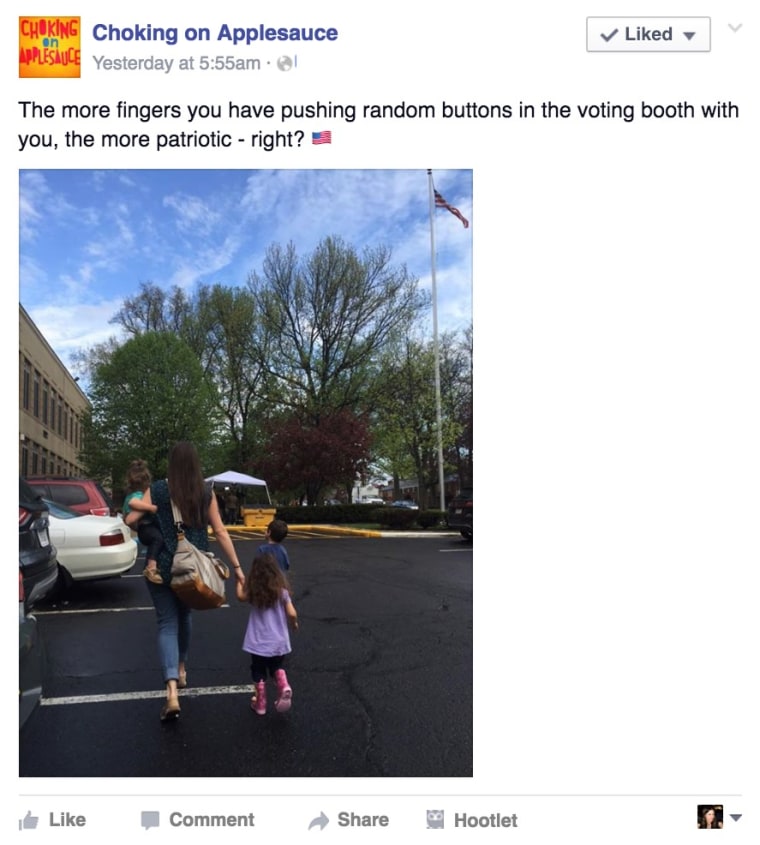 7. Tween tears (The Dose of Reality)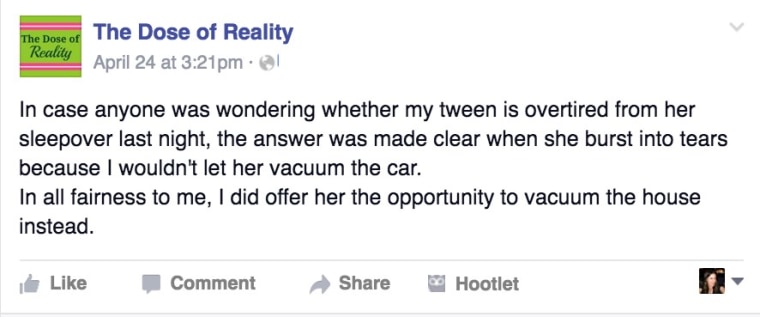 8. We all scream (Motherhood and More)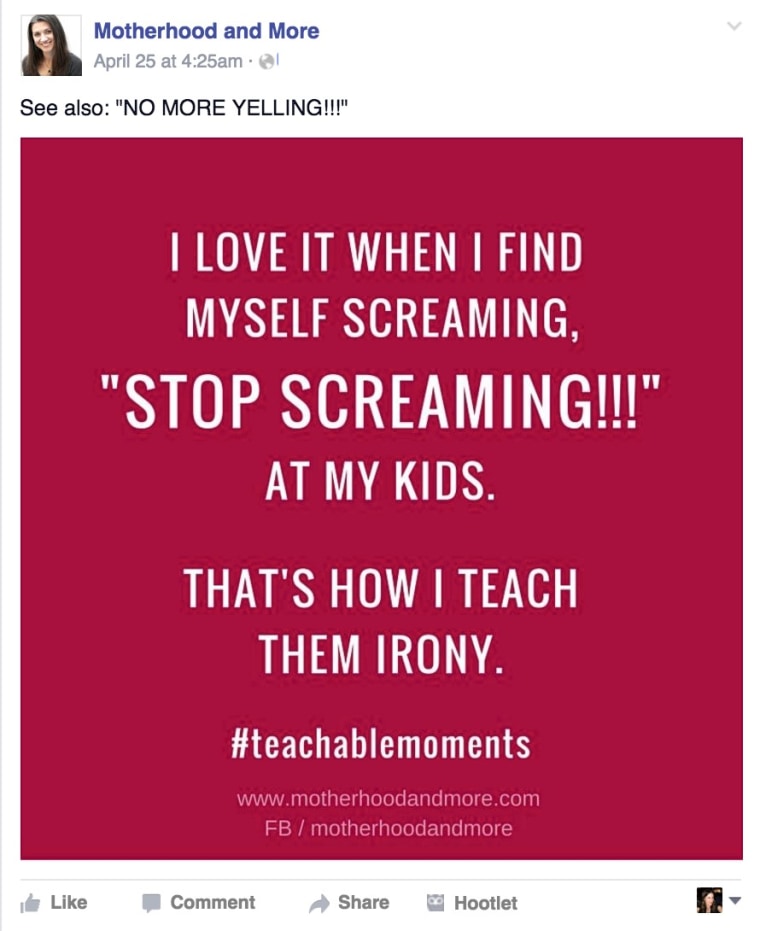 9. Get off my lawn (Papa Does Preach)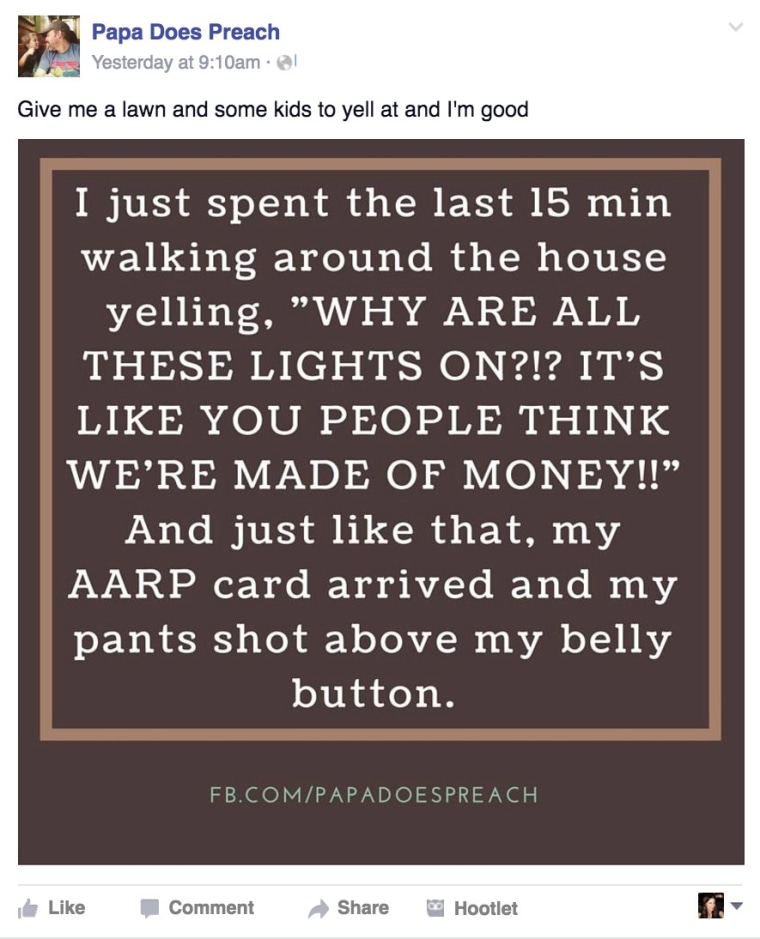 10, Fast recovery (Simon Holland)

11. Walk it off (Tara Wood)

12. Meditation mantra (Real Mommy Confessions)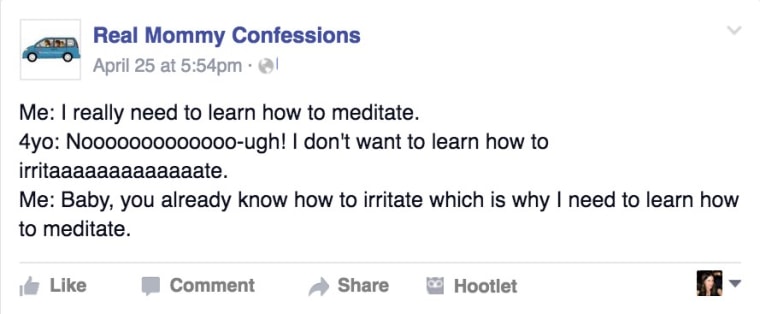 13. Control-Alt-Garbage (A Splendid Messy Life)

14. Fire alarm (We're Only Hsuman — Whitney Hsu)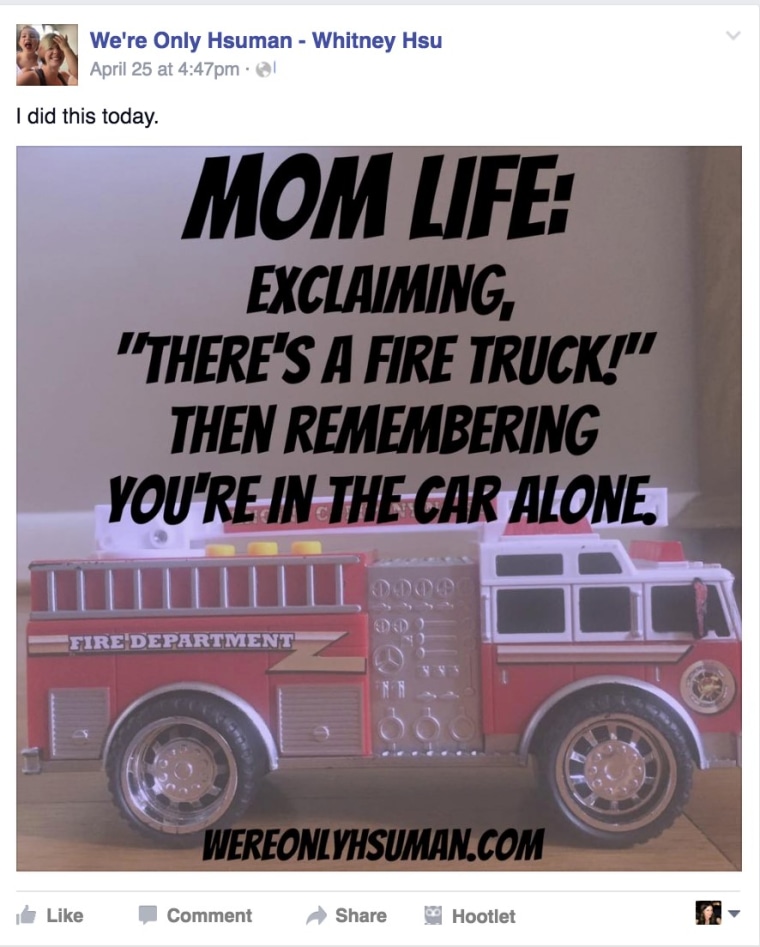 15. Off to work we go (Alexandra Rosas)

16. Winter is Coming (Mom Babble)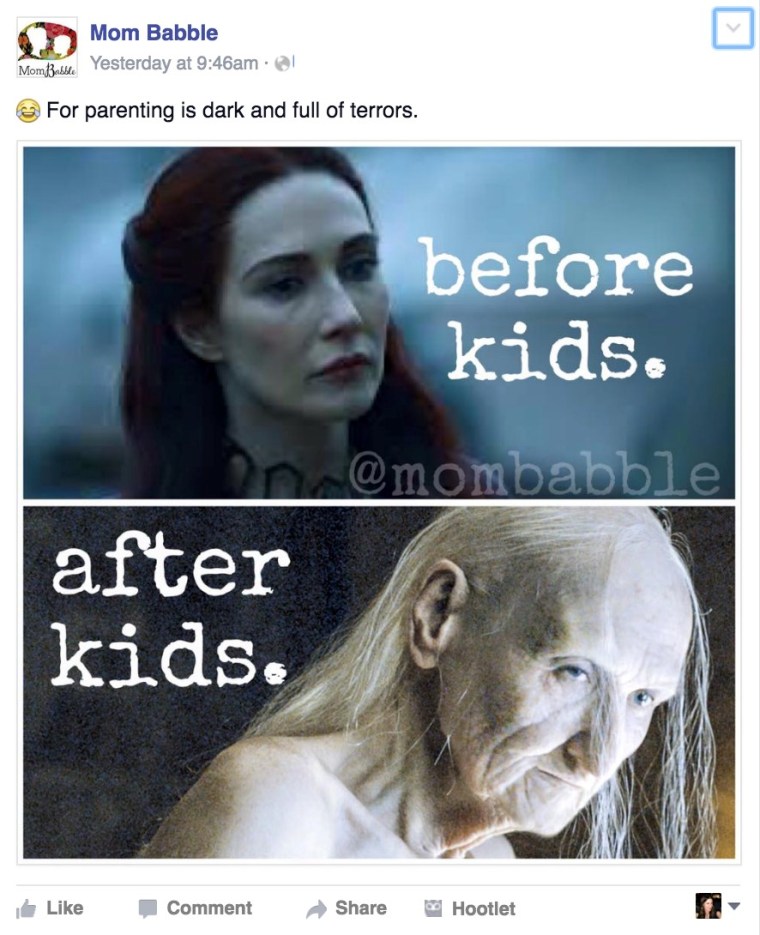 17. Spring flowers (Can I Get Another Bottle of Whine With My Morning Quiet Time?)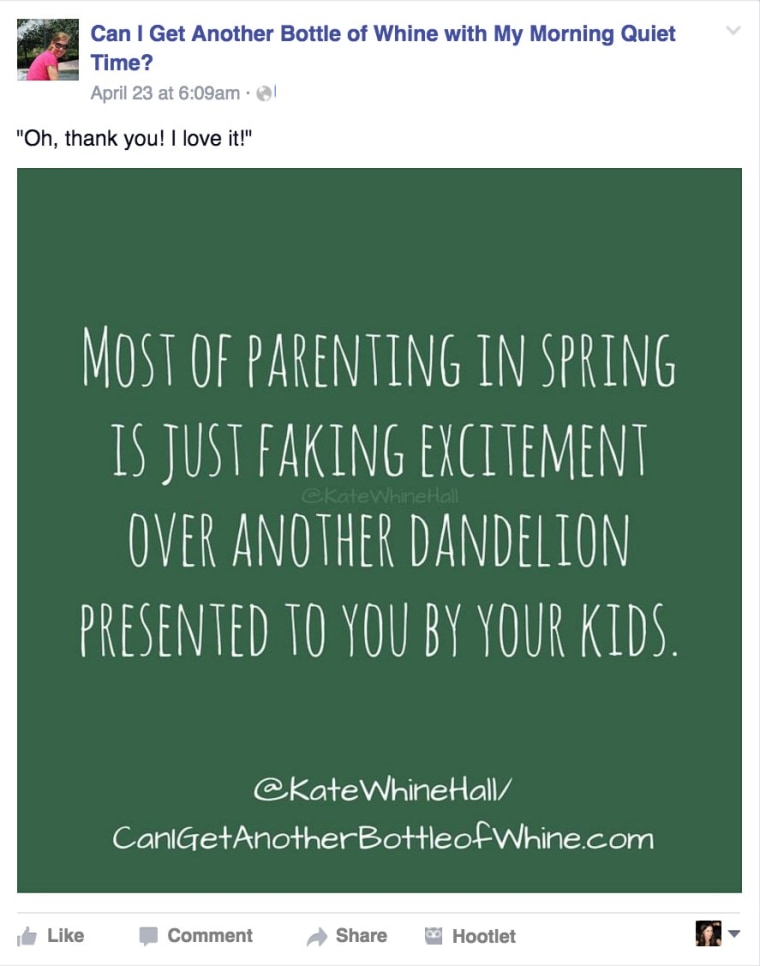 Sarah Maizes is a writer, comedian and the author of several picture books for kids. FOLLOW HER on Facebook at http://www.Facebook.com/SarahMaizes and SUBSCRIBE to her bloggy goodness at www.SarahMaizes.com. Want to check out her books? Just click here.