Timothy Richardson, a 16-year-old junior firefighter, knows what it's like to fight through flames. But after suffering from what his doctor first thought was a sinus infection, the high school student bravely began a battle for his life when he was diagnosed with T-cell leukemia.
And, like any well-trained first responder, he hopes to face the fight with a band of fellow firefighters.
Timmy, as his friends call him, and his family created a Facebook page to post updates on his treatment, but also to ask firefighters for one special favor.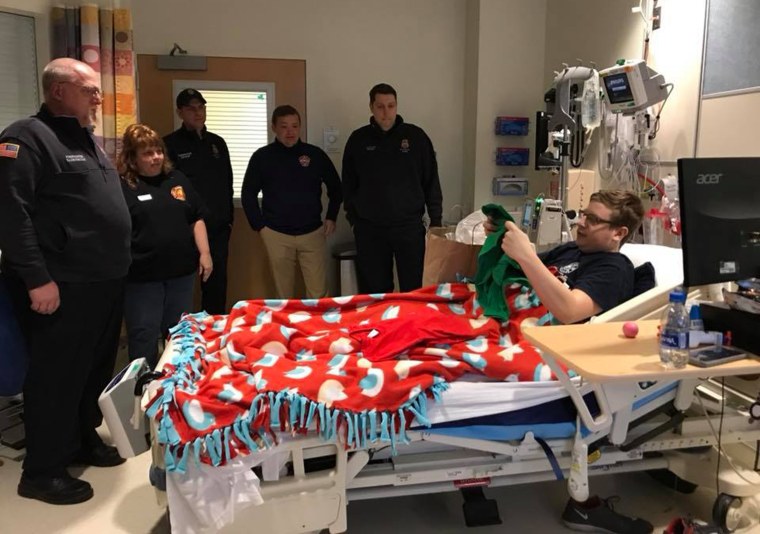 "Timmy is part of the Hy-View fire company's explorer program. Timmy wants to be able to wear a different fire company's shirt every day he is in the hospital," his mother Deana Richardson posted on the Facebook page. "If any fire departments are willing to donate a t-shirt or a patch that would be awesome."
Since his mother posted the request earlier this week, the hospital in Buffalo, New York, where Timmy is receiving treatment has been flooded with T-shirt deliveries and visits from firefighters.
According to the high school junior, every contribution gives him hope and strength.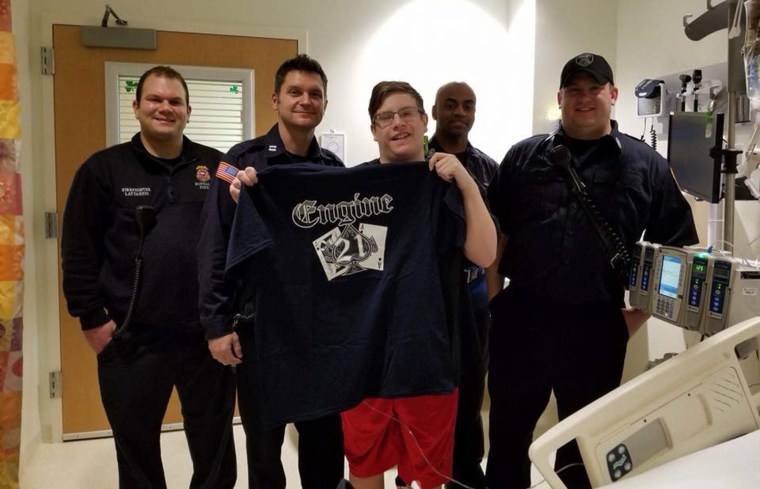 "It's a battle and I'm going to have to go through it," the tough teen told NBC's Buffalo affiliate WGRZ. "I've got a lot of support of the brotherhood from the fire department and my family is all pitching in to help. So it really helps. It really does."
Timmy will stay at Oishei Children's Hospital for the next month while receiving chemotherapy. Doctors expect his battle with T-cell leukemia to last the next two years.
As the young man faces his personal struggle, his friends and family have spread the word to fill Timmy's hospital room with T-shirts and positivity.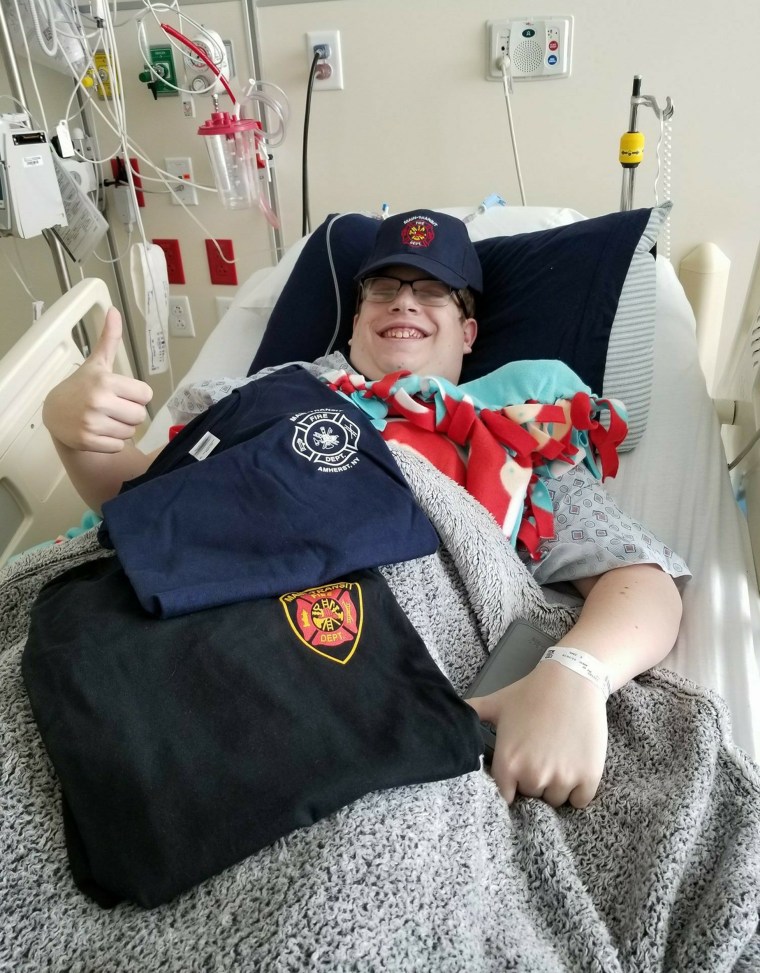 "I put the feelers out, town of Hamburg, town of Amherst, West Seneca, anybody that I knew and the outpouring has just been phenomenal. I didn't expect anything less. Timmy's going to have a lot of shirts to wear," Hy-View safety officer, Joe Lent, told WGRZ.
Lent leads the local firefighter training program where Timmy has trained.
The teen's father, a longtime firefighter in Cheektowaga, New York, and his mother are overwhelmed by the community's kindness.
"He knows he has his brotherhood of the fire department behind him," she said.