/ Source: TODAY Contributor
Parents are funny — especially on Facebook. And we love them for it.
Because in the world of Facebook, where your friends' pages overflow with intricately decorated Christmas trees, Food Network-worthy latkes browned to perfection, and family portraits of color-coordinated, smiling siblings hugging each other (choking doesn't count!), it's easy to think you're the only one who doesn't have their holiday BLEEP together.
So we'd like to take a moment to LOL along with the hilarious moms and dads who aren't afraid to tell it like it really is. Here are our picks for this week's funniest parents on Facebook.
1. Wallet on fire (Zoe vs. the Universe)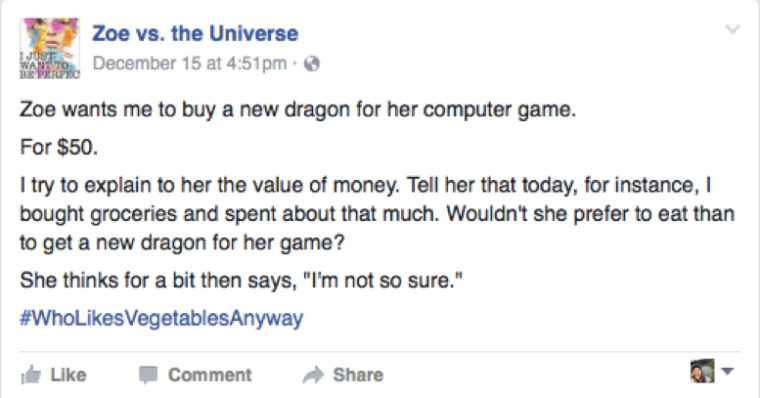 Never miss a parenting story with TODAY's newsletters! Sign up here
2. Wise business decision (Big Top Family)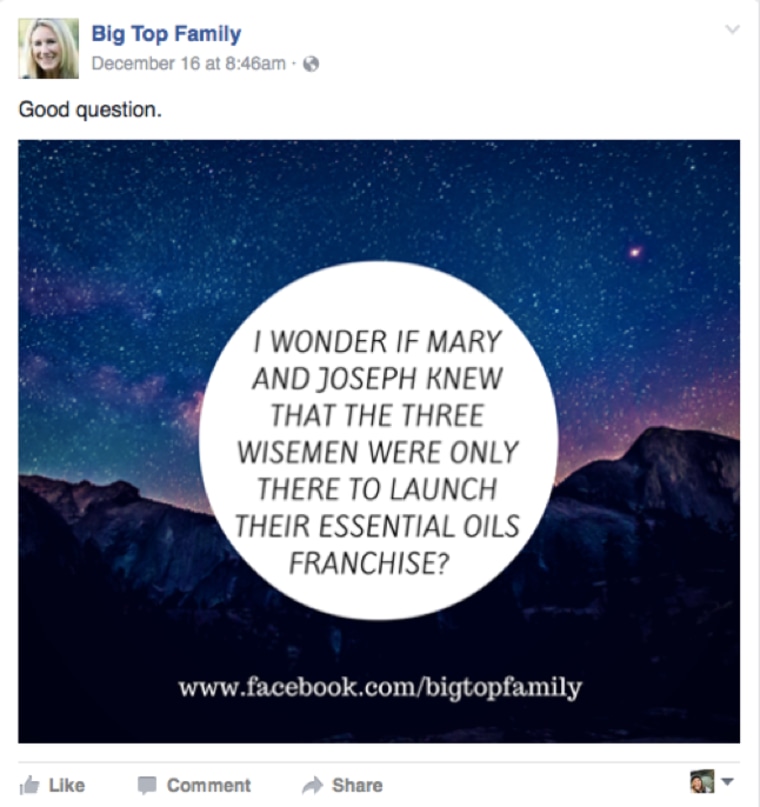 3. Picture this (Close to Classy by Jorrie Varney)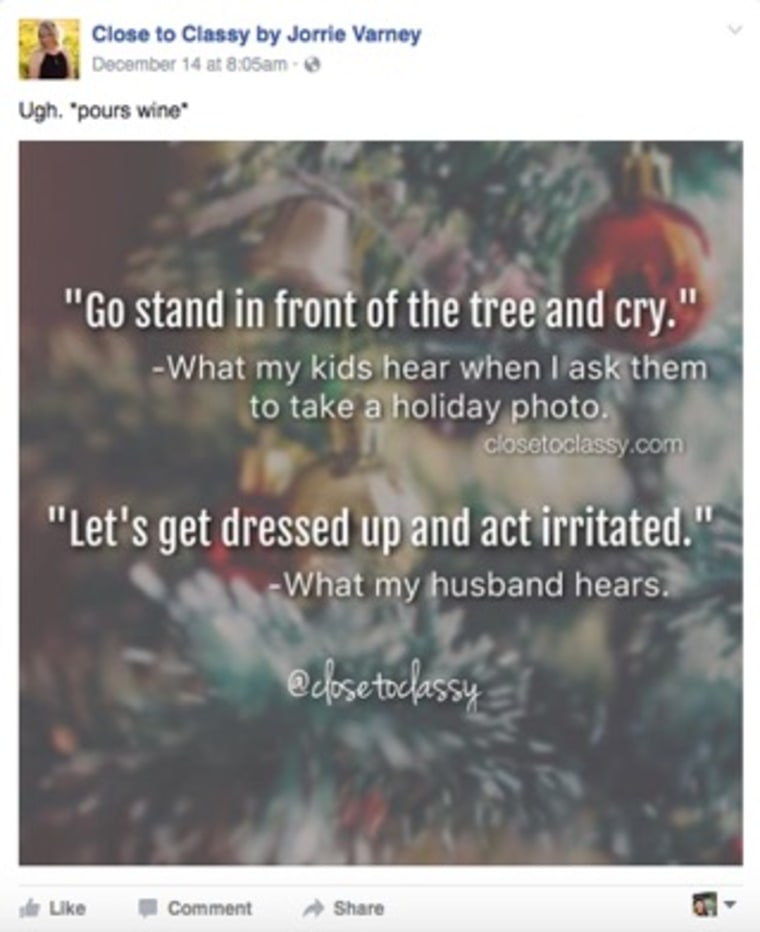 4. Gnome sweet gnome (Alexandra Rosas)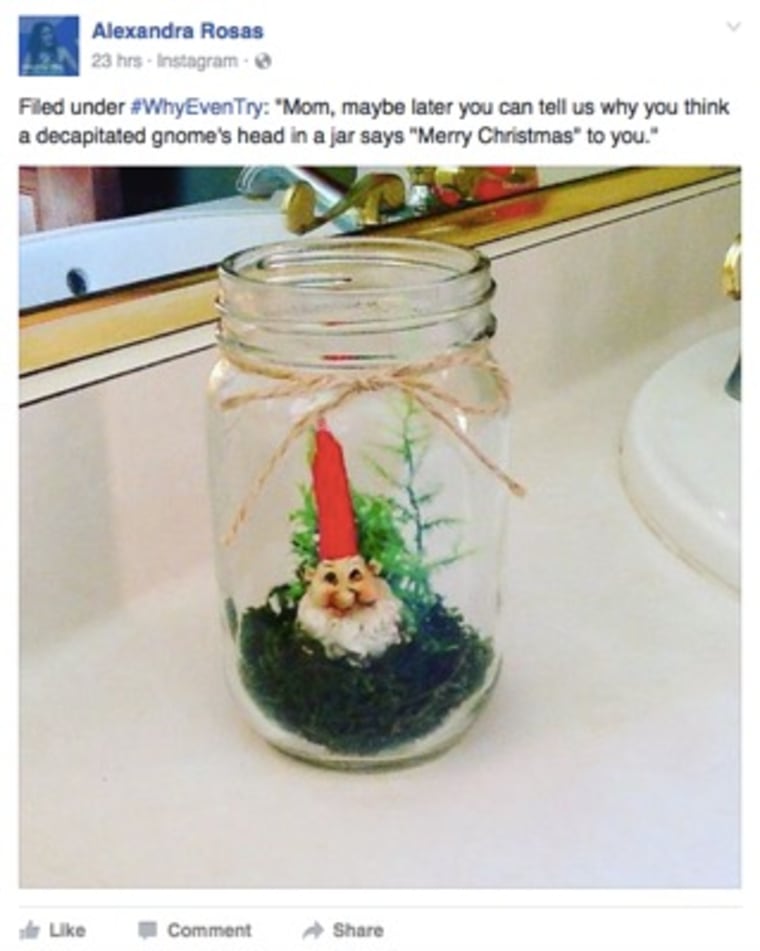 5. Deck the halls (Elly Lonon)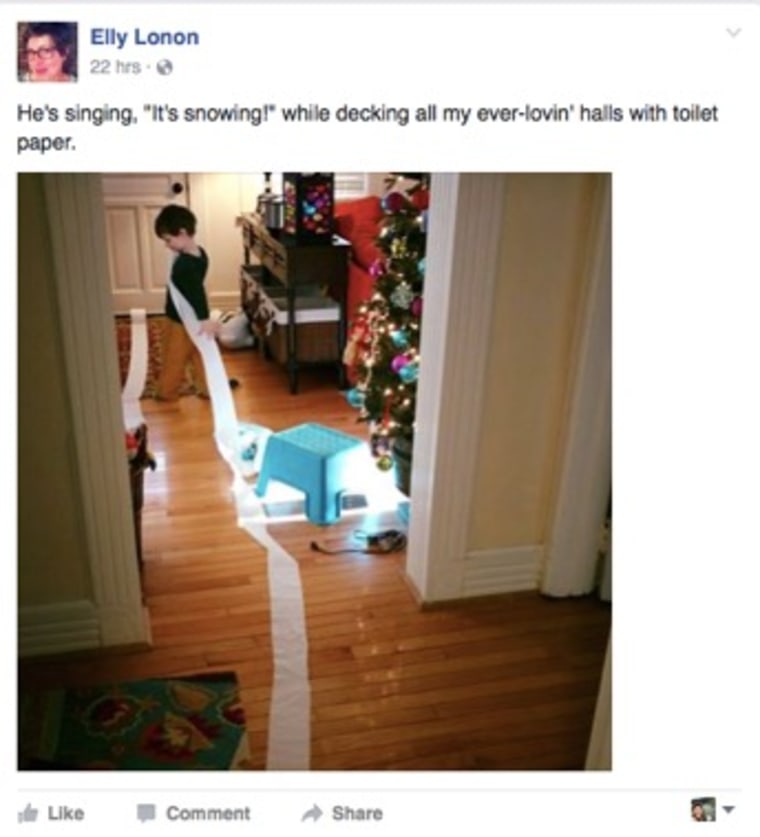 6. Feet first (Mia Carella)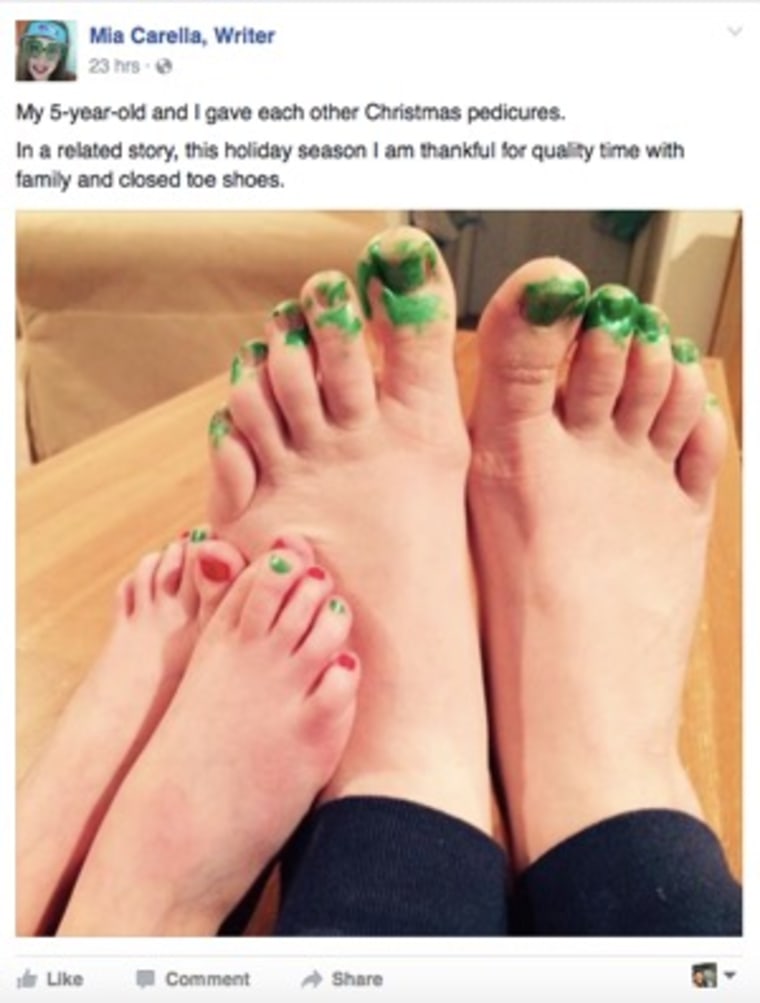 7. Drink up (Bad Parenting Moments)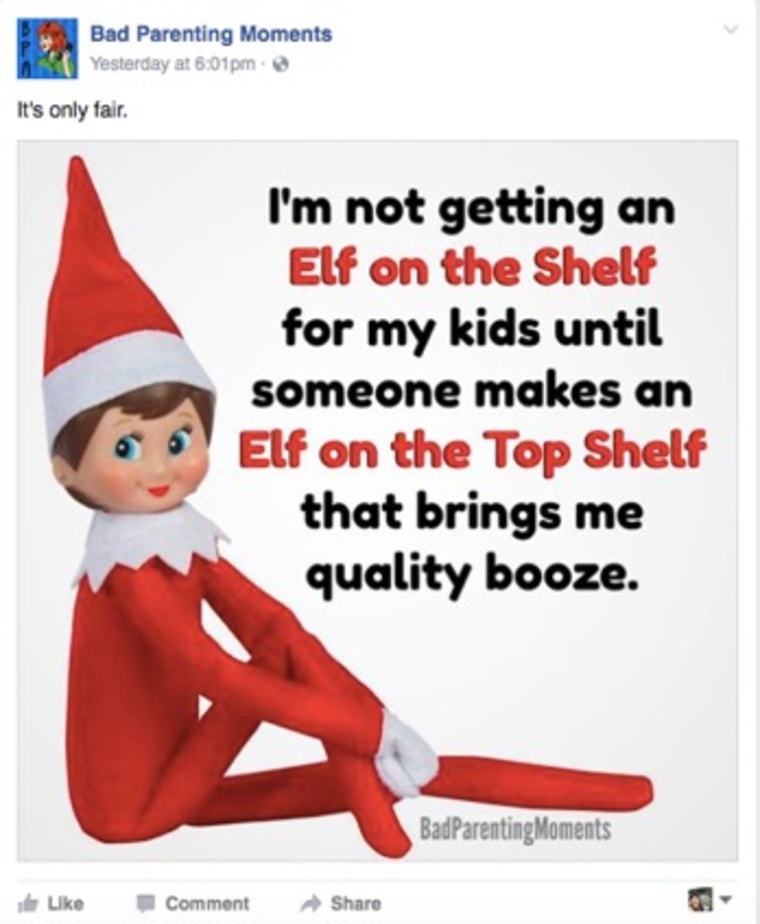 8. Time to wine (One Funny Motha)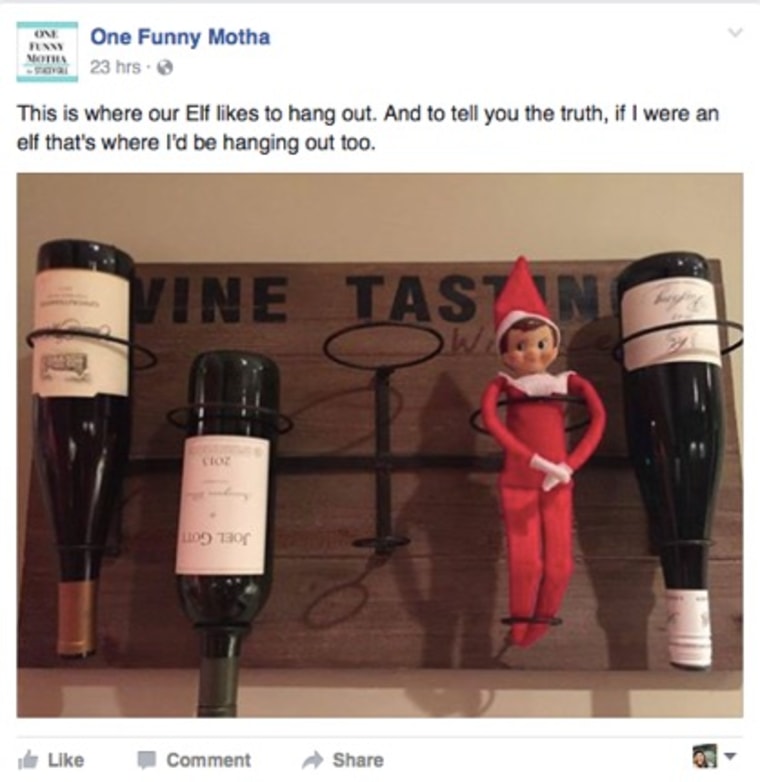 9. Box step (Mommy Cusses)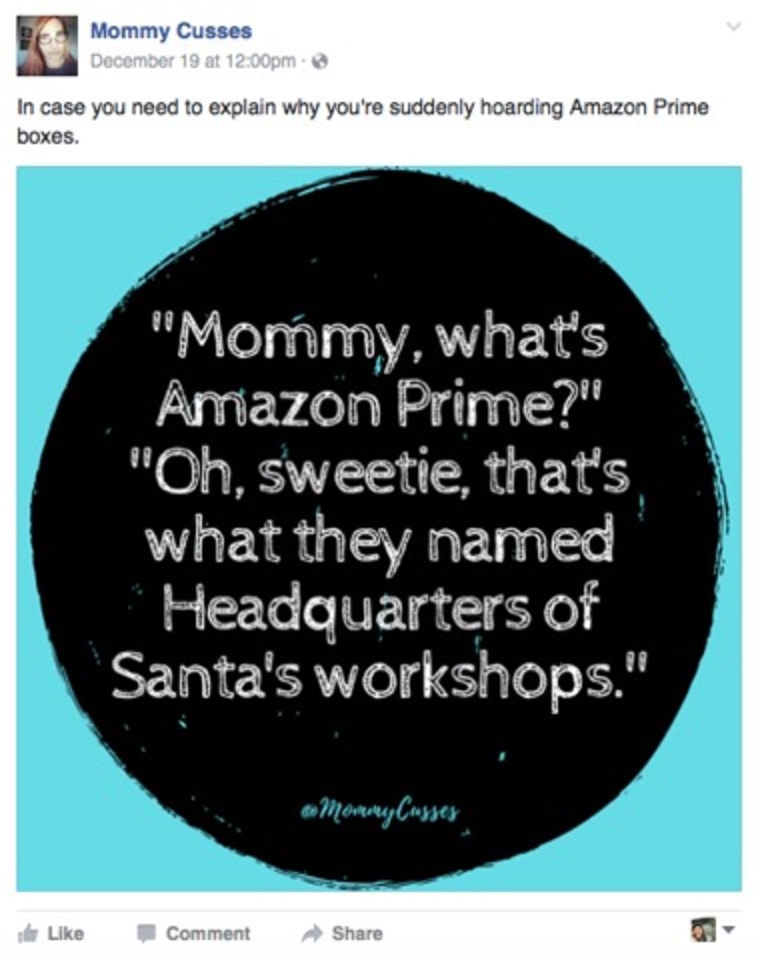 10. Cardboard corner (The Dusty Parachute by Susanne Kerns)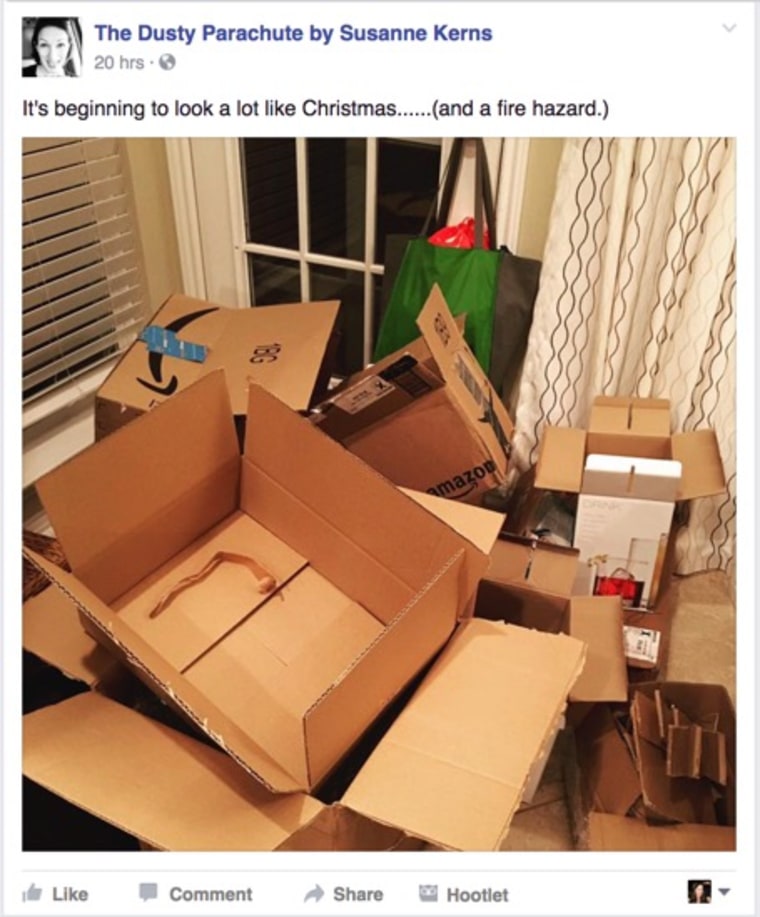 11. I'm the gingerbread man (Evil Joy Speaks by Joy Hedding)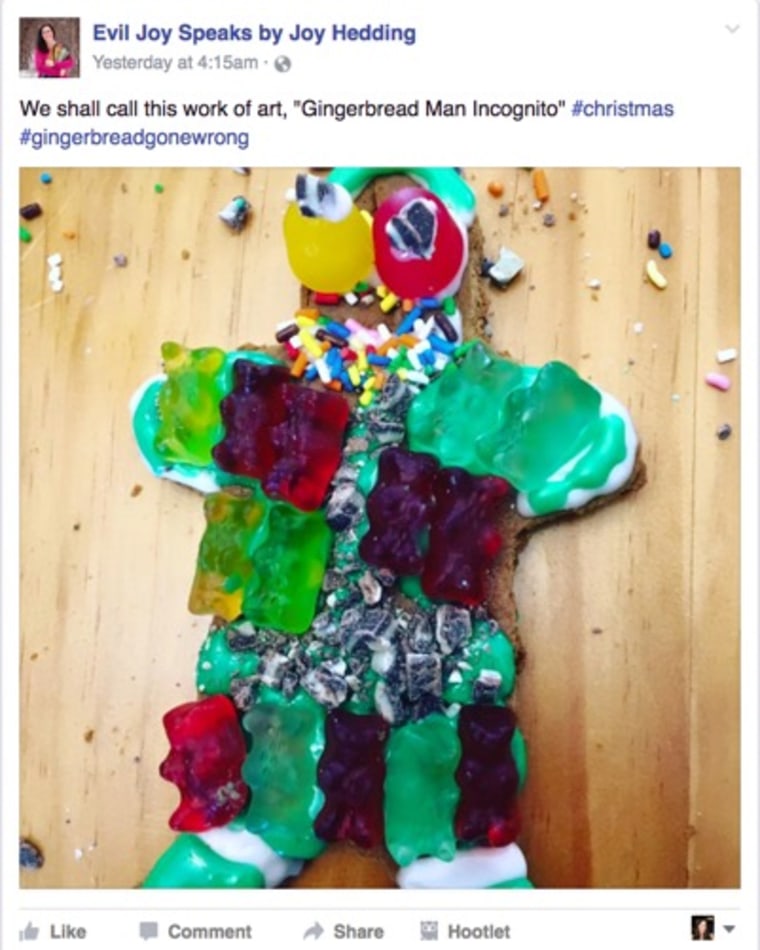 12. Menorah mirror (Brooke Kwatny Kravitz)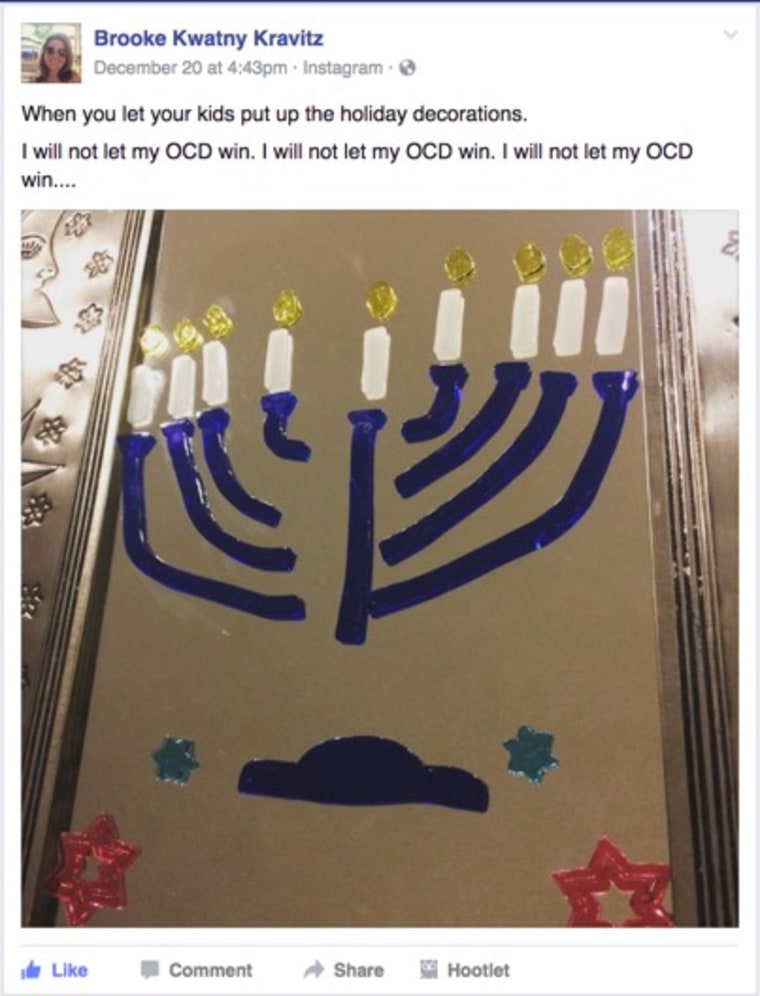 13. Clean sweep (Julie Burton)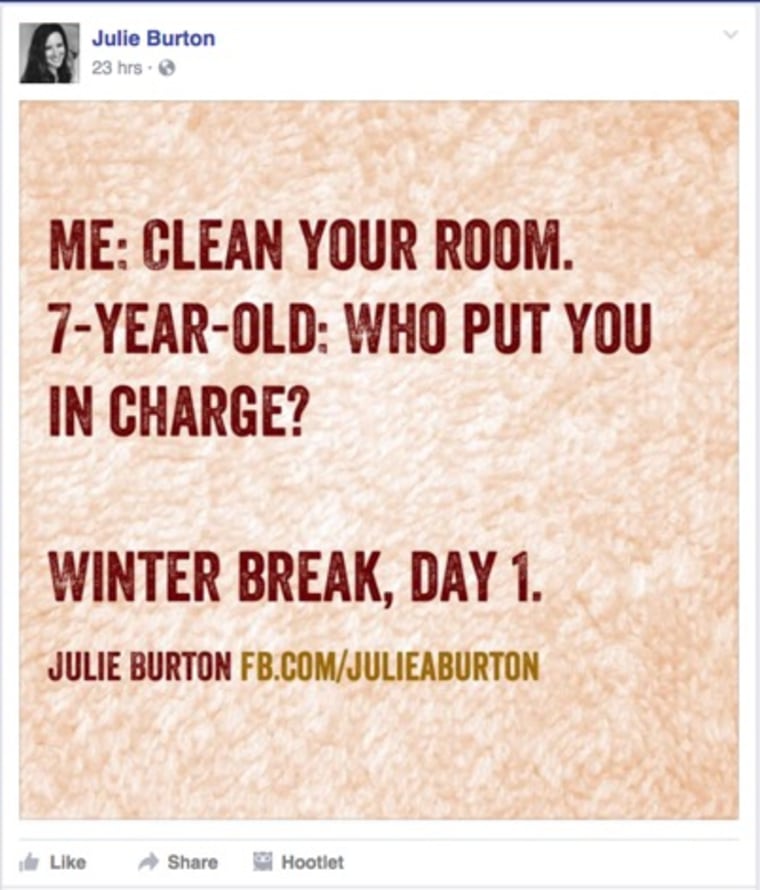 14. Making a list (Dad and Buried)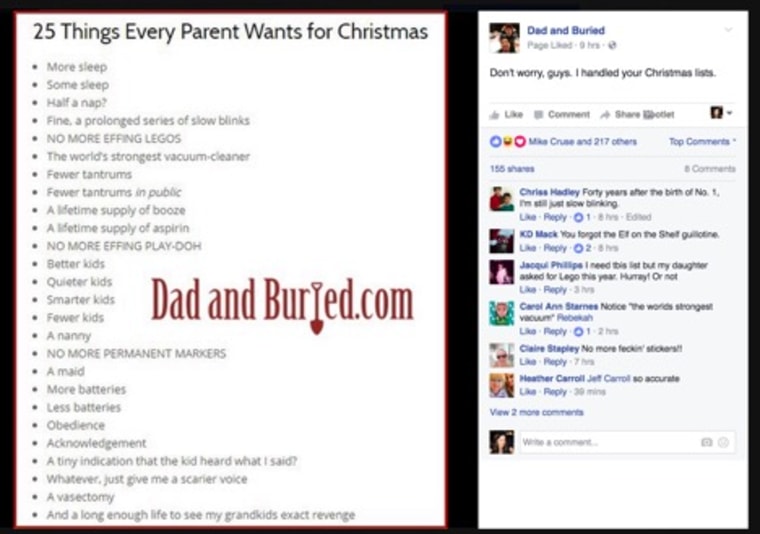 15. Gift gag (Papa Does Preach)

Sarah Maizes is a writer, comedian, and award-winning author who's written several picture books for children, including "On My Way to The Bath" and "On My Way to Bed." Follow her on Facebook, Twitter and Instagram.