No, you are not imagining it: It's already time to start thinking about stuff like school supplies and backpacks and shoe sizes and new underwear. (Uuurrrggghhhh ...)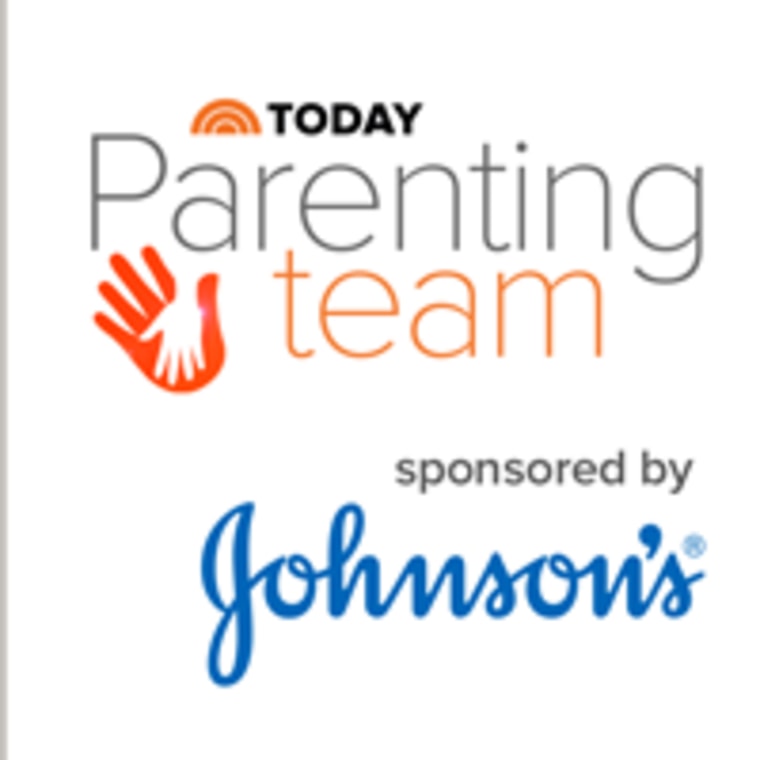 But wait! It might not be so bad this year! The TODAY Parenting Team is here with tips and tricks for surviving back-to-school season. We asked contributors to share their best back-to-school advice, and many offered smart ways to save money while prepping for the new school year. We've compiled a bunch of tips here.
Please feel free to join in this ongoing conversation by becoming a member of our team, and stay connected to TODAY Parents updates on our Facebook page. If you've got other money-saving ideas as the new school year hurtles toward us at warp speed, we'd love to hear them! Here's what's come in so far:
1. Begin your quest by shopping at home. (sparklyshoesmuddyfeet)
"If money is tight, search your house for school supplies first. Every kid wants shiny new stuff but this is often unnecessary. I always find empty notebooks, unsharpened pencils, scissors and all sorts of things stuffed in the dark crevices of our closets. It saves us a lot of money every year and every little bit adds up."
2. Time key purchases and double up on savings when you can. (@SavinFamlyMoney)
"Take advantage of your state's tax-free holiday if you have one. It's a good time to purchase larger-priced items like computers, school clothes and more. Combine store sales with coupons to save on backpacks, school supplies and more."
3. If the shoe fits — buy two different sizes. (That's Inappropriate)
"I ... recommend buying two pairs of sneakers at the same time. I found a pair of Skechers that my son loves, so we bought them in the next size up as well. Your child will run the rubber right off the bottoms of those sneakers by December. Guaranteed!"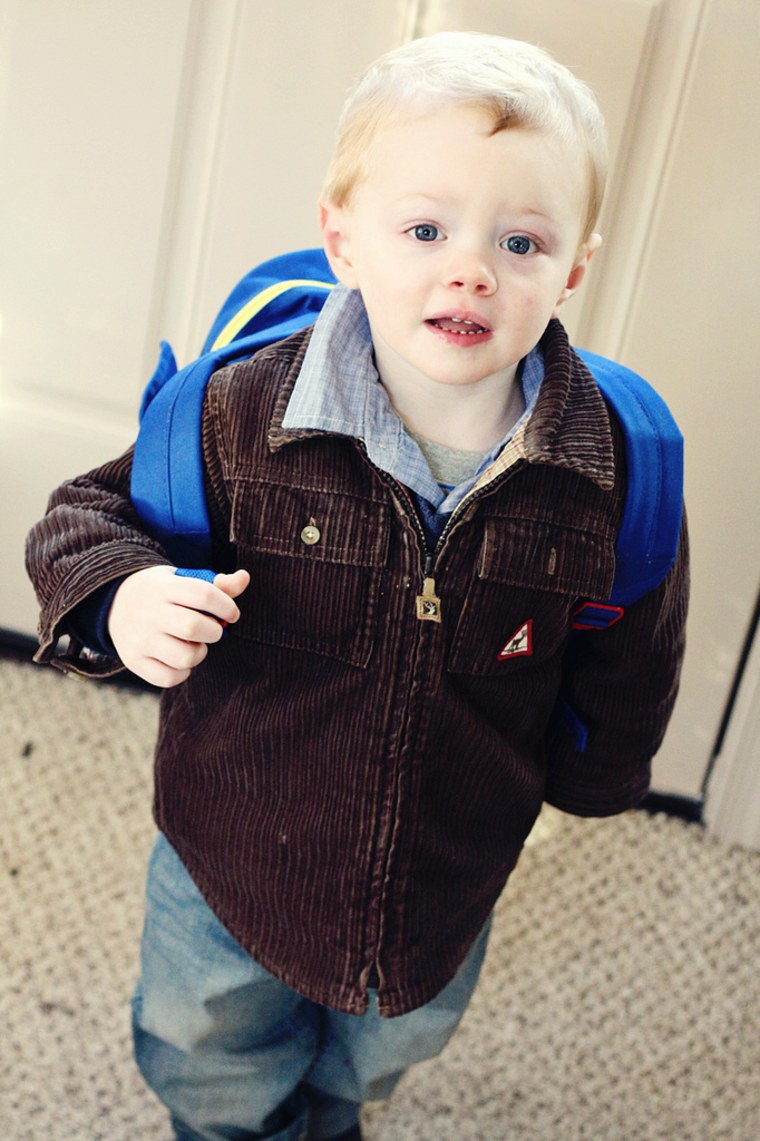 4. Don't dally with that list of school supplies. (sparklyshoesmuddyfeet)
"As soon as we have access to the supply lists we head to the store. Most stores put their back to school stuff out in...July so it's the perfect time to go. Your kids get access to all the cool colors and designs (since no one has snatched them all) and you get to avoid the store meltdown where your kid is crying because there are no more Ninja Turtle notebooks."
5. Make a note to self to shop year-round for supplies. (@SavinFamlyMoney)
"I know my kids will always need paper, pencils and art supplies for projects. I'm always picking up item on clearance at thrift stores or liquidation stores. If you shop throughout the year, you won't have so much out-of-pocket expense at the beginning of the school year. I keep all these items in a school cabinet so we can 'shop' from it throughout the year."
6. BOGO? It's a GO! (That's Inappropriate)
"If possible, buy back-up school supplies. If you find anything BOGO (buy one, get one), that is a no-brainer...BUY IT! They will run out at some point in the year and you can send in fresh supplies. Best part, you paid the sales prices."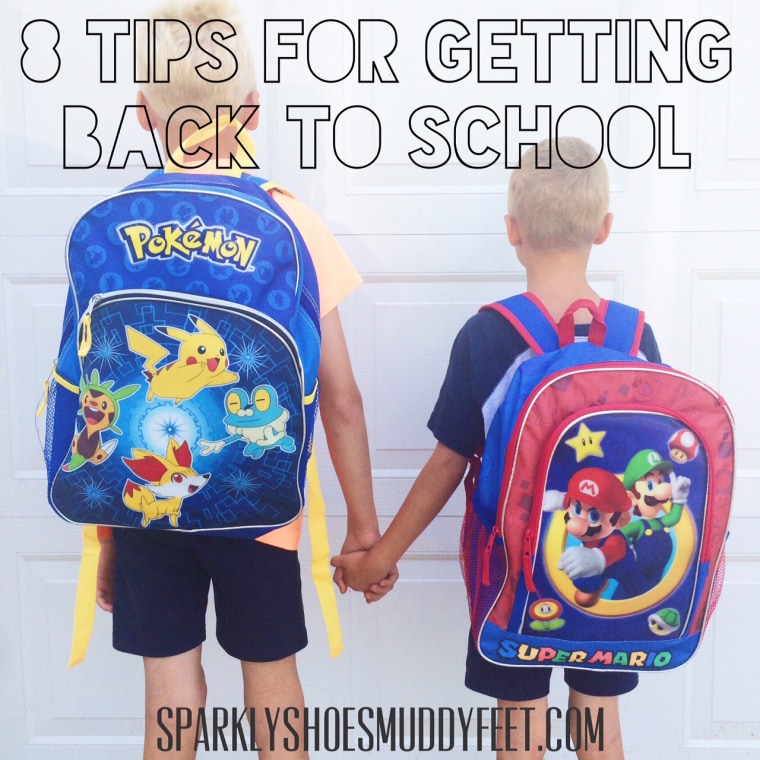 7. Save precious time by knowing when to quit. (sparklyshoesmuddyfeet)
"Don't get too hung up on the specific brands teachers ask for. They do this so that everyone has equal stuff and while the concept is perfectly fine sometimes it's difficult to find that exact brand in the exact color they are asking for. If I have thoroughly searched and am still coming up empty I just grab the store brand and call it a day. I'm not going to drive to five different places in search of Crayola Bold Extra Thick Markers...I mean is that even a thing? I just grab the Target brand and head on out. I've never had a teacher complain or give me the evil eye."
8. Don't skimp on that backpack purchase. (Keeper of the Fruit Loops)
"Hear me out on this, moms: Cheap backpacks are cute, yes, but they break. Fast. … I have friends that have had to drop $20 a few times a year to replace cheap backpacks and that adds up quickly. My advice? Buy a good, sturdy, high-end back pack at the beginning of their school career. … One $75 backpack has lasted my son the entire time he was in elementary school."
9 (through 14!) Navigate the high cost of daycare. (Charlene Fadirepo)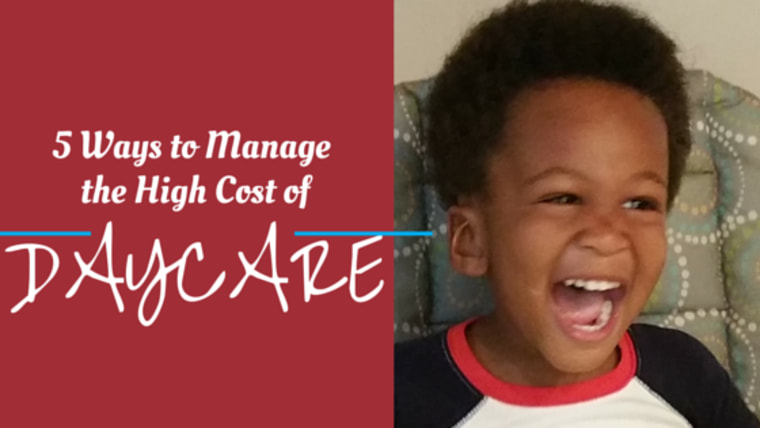 TODAY Parenting Team contributor Charlene Fadirepo noted that parents of very young kids also need money-saving tips. She elaborates at length on the following five ways to manage the high cost of daycare in her post:
10. "Find a nanny share/part-time nanny. A nanny share is a great option if you only need partial daycare."
11. "Consider an au pair. Au pairs offer dedicated in-home childcare for a fraction of the cost."
12. "Explore church/home daycare services."
13. "Explore part-time/drop-in daycare. Some programs are only mornings/part-time and others are only a few days a week."
14. "Be nice to Grandpa/Grandma. Be sure to do something special for them so that they know you appreciate their support. If you can't give them money each week, try bringing them dinner or helping them out around the house."
15. If you can, add other families to your back-to-school list. (DresdenPlaid)
"I would...like to encourage anyone who is able to, to double up when back to school shopping. If your child's list asks for one box of crayons, consider buying two or three and placing the extra aside. If you have backpacks your children have outgrown either by size or fashion, consider filling them up with back-to-school supplies and dropping them off at your local schools. If your child comes home and says, 'Mom! We have to bring in a pumpkin to school this week!' Maybe you have the budget to bring in an extra pumpkin. That's what a mom did for me when my son was in preschool, and I still weep with gratitude thinking about it."
Follow TODAY.com writer Laura T. Coffey on Twitter @ltcoff and Google+.