/ Source: TODAY Contributor
Parents are funny — especially on Facebook! And we love them for it. Because in Facebook's picture-perfect world overflowing with Spring Break trips to Tahiti, well-behaved children sipping virgin mai-tais, it's easy to think you're the only one pulling their hair out during your 2 week long stay-cation.
So we'd like to take a moment to send a shout out, LOL or even a LQWTBN (Laughing Quietly While The Baby Naps) to the hilarious moms and dads who aren't afraid to tell it like it really is. Here are our picks for this week's Funniest Parents on Facebook! Want to share your funniest parenting moments with TODAY? Just post them on our Facebook page at TODAY Parents, or tag us OR Sarah Maizes (our Parenting-Humorist-at-Large) in your comments. We'll pick our favorites to feature in our next installment!
Here are our picks for the funniest parenting Facebook status updates we read this week.
1. Clean-up overtime (Santification and Spitup)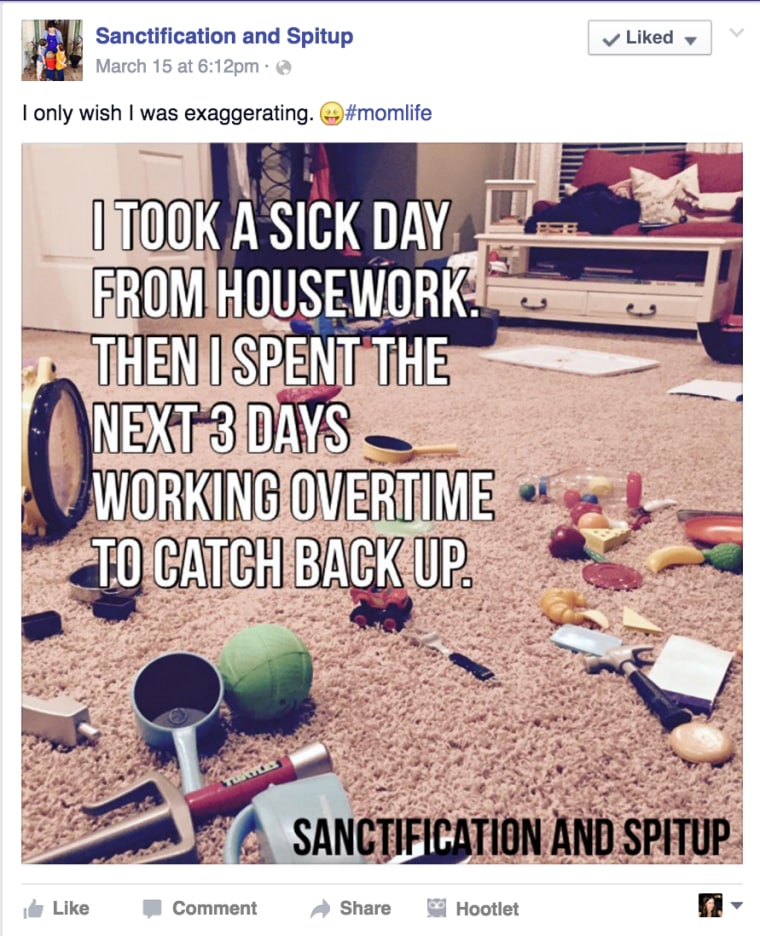 2. Candy from a baby (Sweet n' Sour Mom)

3. Name game (Alyce Kominetsky — One Word at a Time)

4. Sway sway sway (Rookie Mommy Raising Boys)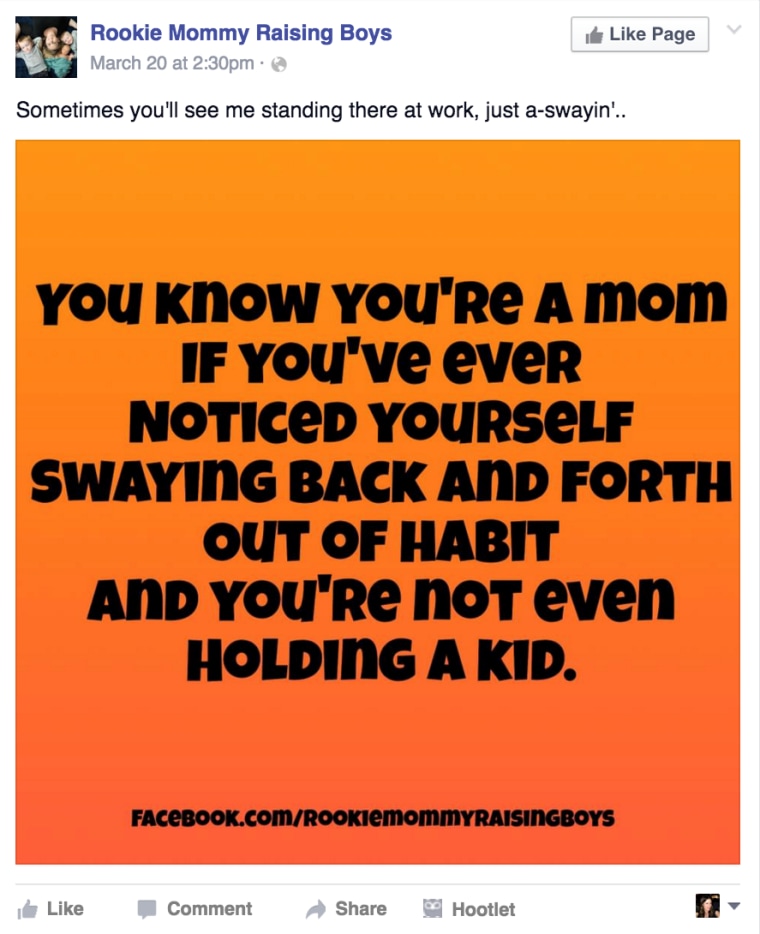 5. Crib notes (Mom Babble)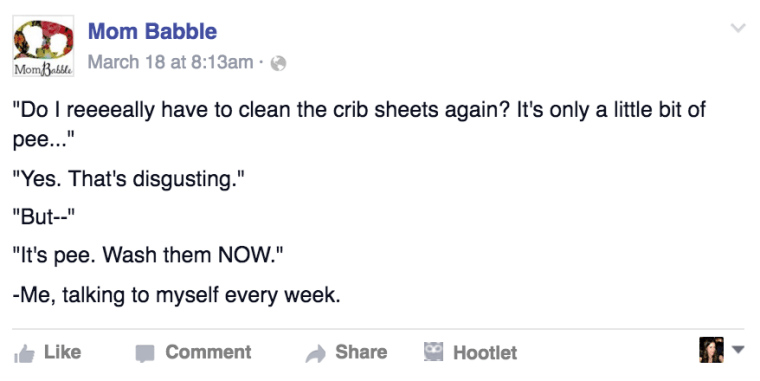 6. The whole tooth (Evil Joy)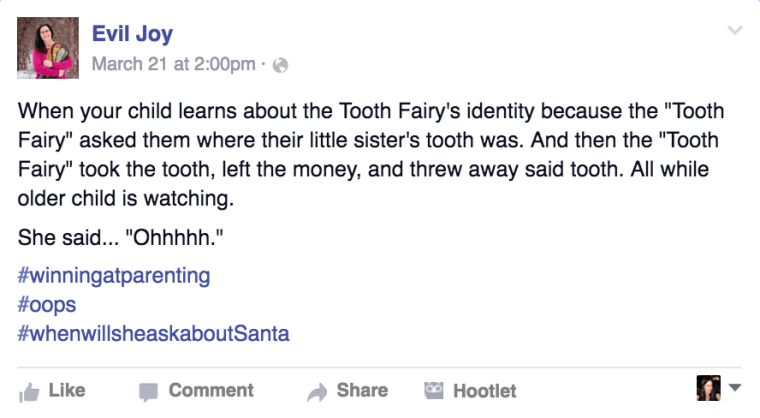 7. No joke (Perfection Pending)

8. Rip-off (Biscuits and Crazy)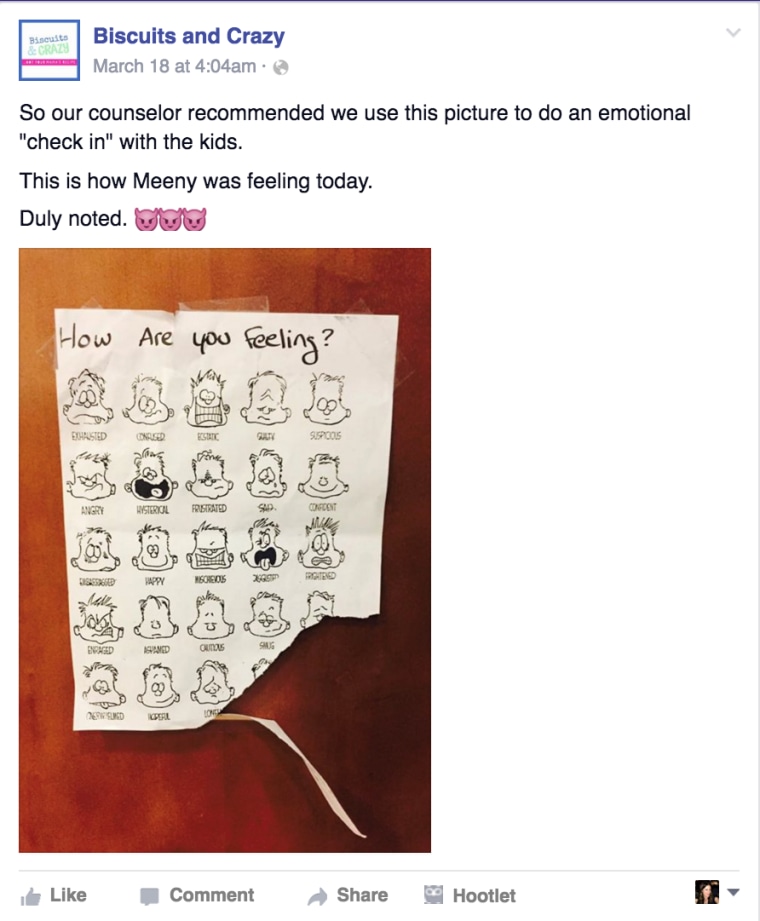 9. Extra toppings (The Dose of Reality)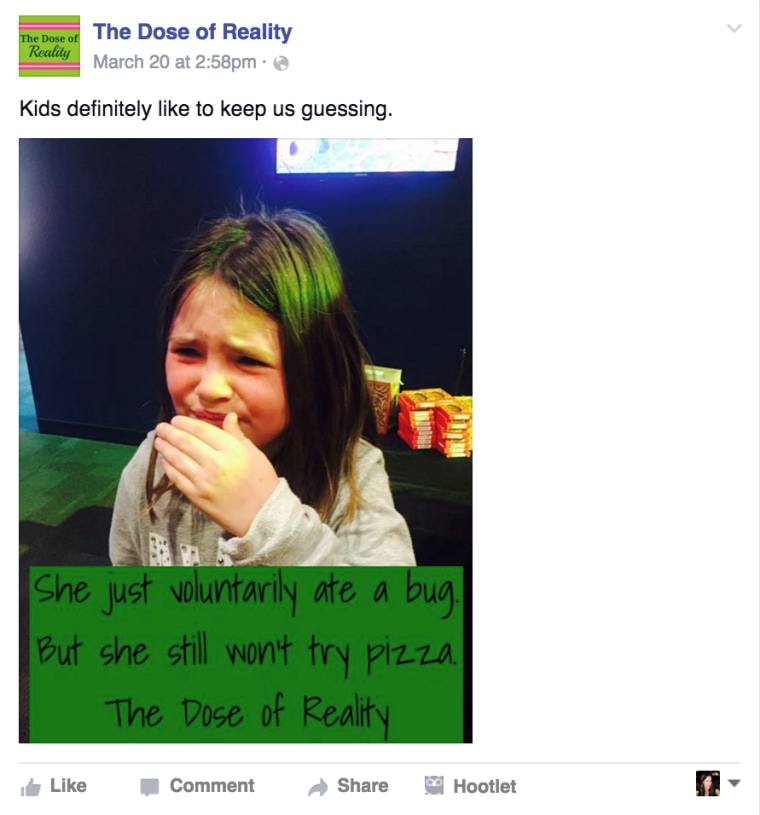 10. Party on (New World Mom)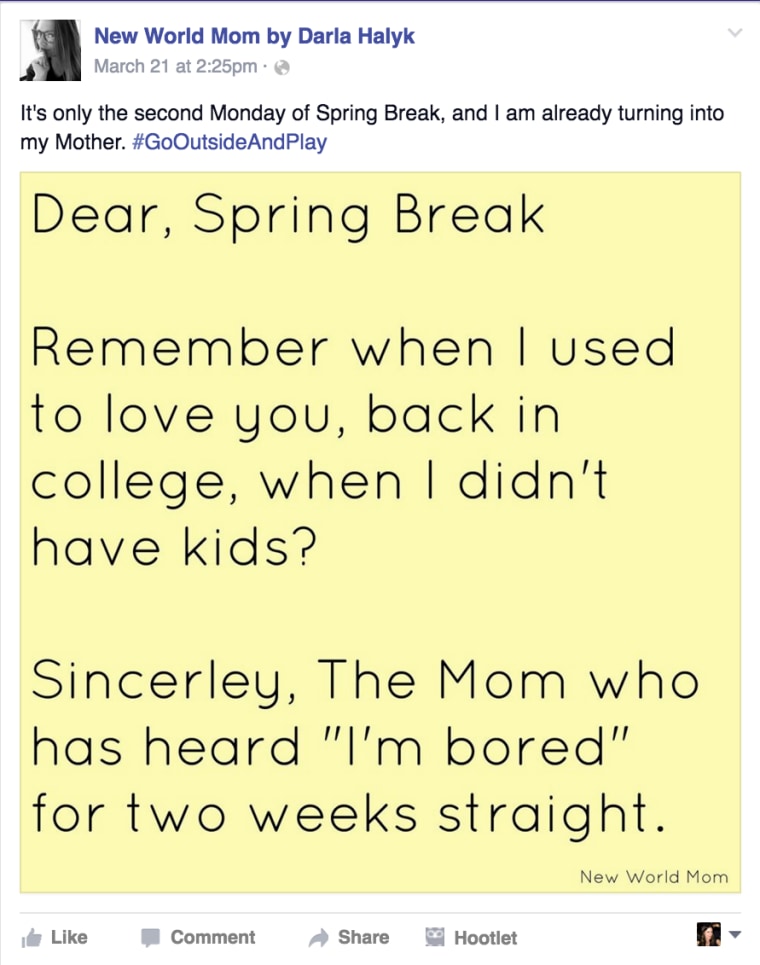 11. Wake-up call (Bunmi Laditan)
12. Silent but deadly (40 Wishes and Counting)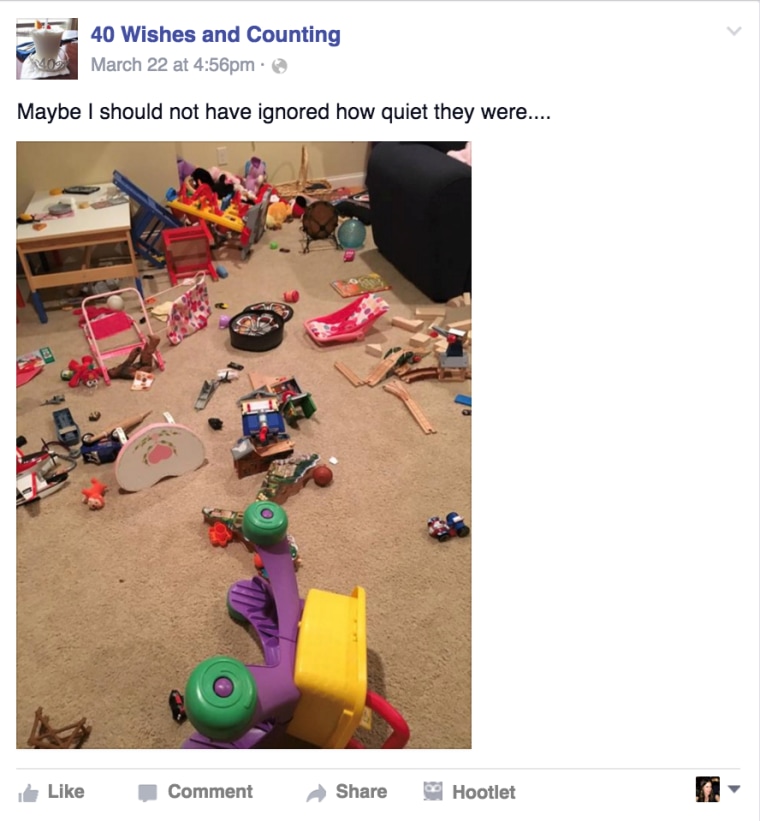 13. Time zone (Bianca Jamotte LeRoux)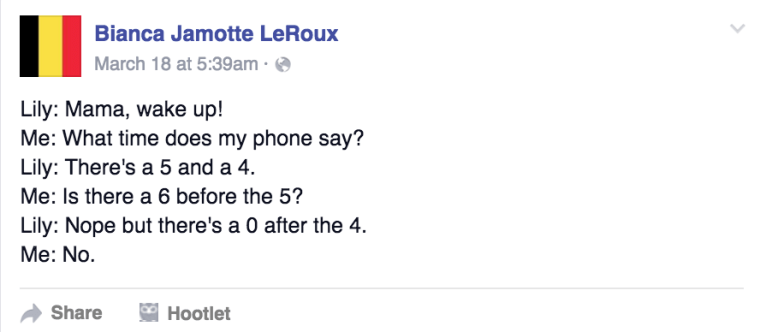 14. Tying the knot (Bad Sandy)

15. Breadwinner (A Mothership Down)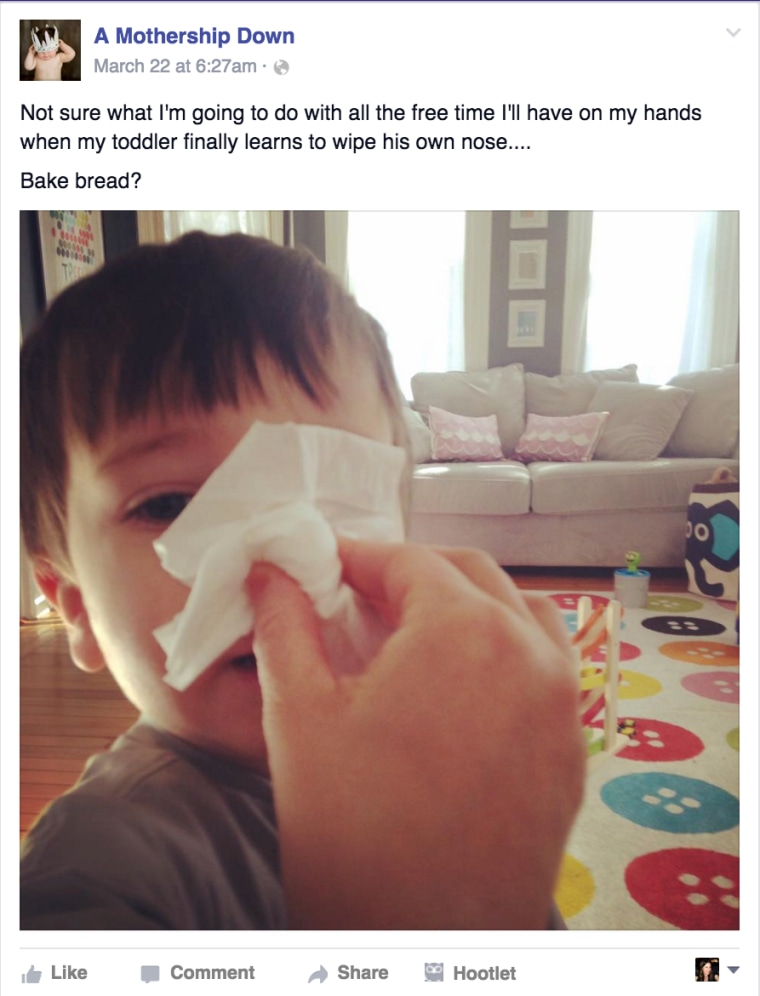 Sarah Maizes is a writer, producer and comedian. COME FOLLOW ME on Facebook at http://www.Facebook.com/SarahMaizes and SUBSCRIBE to my blog at www.SarahMaizes.com. (GUESS WHAT? I'm an author too! You can check out my books here.)