Trick-or-treating as a family is one of the best things about Halloween. But it can get even better. With a little coordination, these siblings have taken the fun to a whole new level.
We reached out to the TODAY Parents community for their best sibling and family costumes, and they delivered. Check out the 15 adorable ideas below.
1. Scooby Doo, Shaggy and Daphne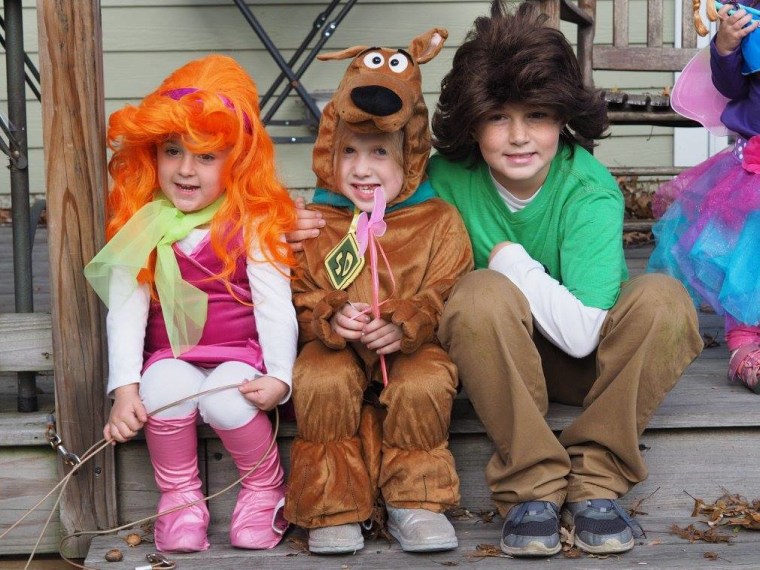 All they need is a mini-Mystery Machine!
2. Minion mayhem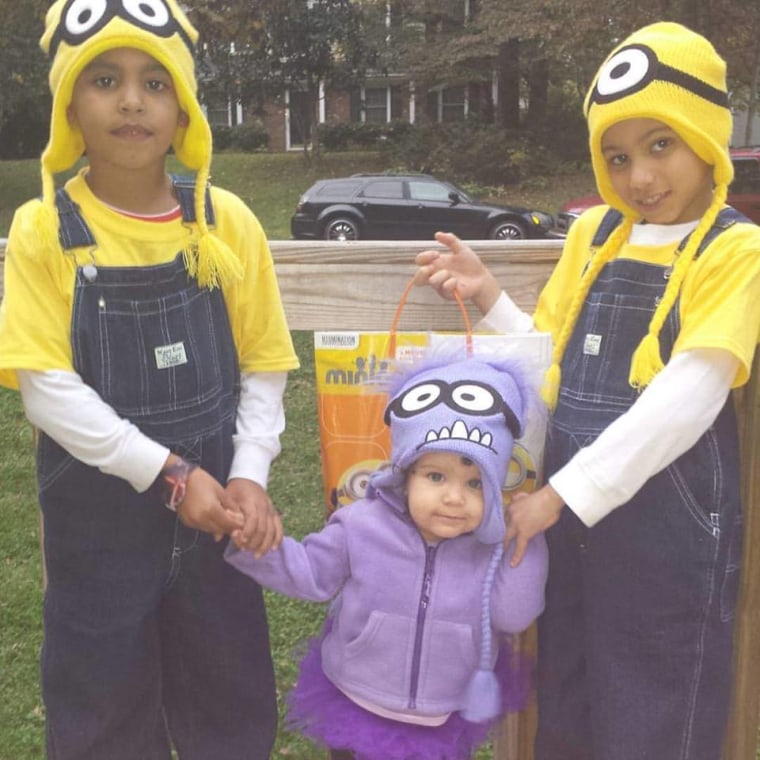 These minion brothers are looking out for their little sister.
RELATED: What to expect when you're expecting at Halloween: 8 clever pregnancy costumes
3. Max and a Wild Thing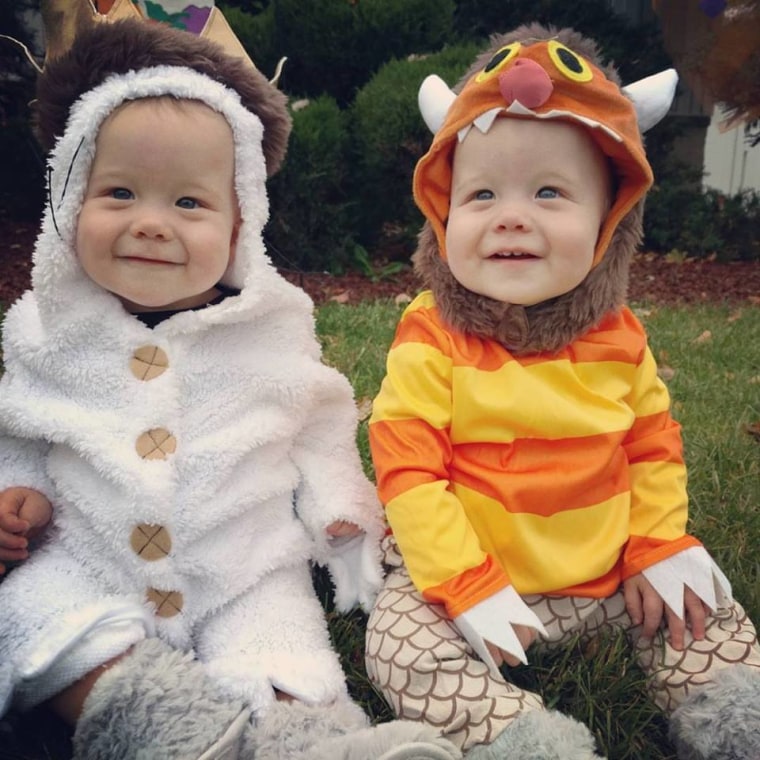 These cuties are taking a walk on the wild side as Max and one of the creatures from "Where the Wild Things Are."
4. Batman and Robin
Superhero brothers Eli and Joseph (children of TODAY Parents editor Rebecca Dube) are ready to fight crime!
5. Ariel and Sebastian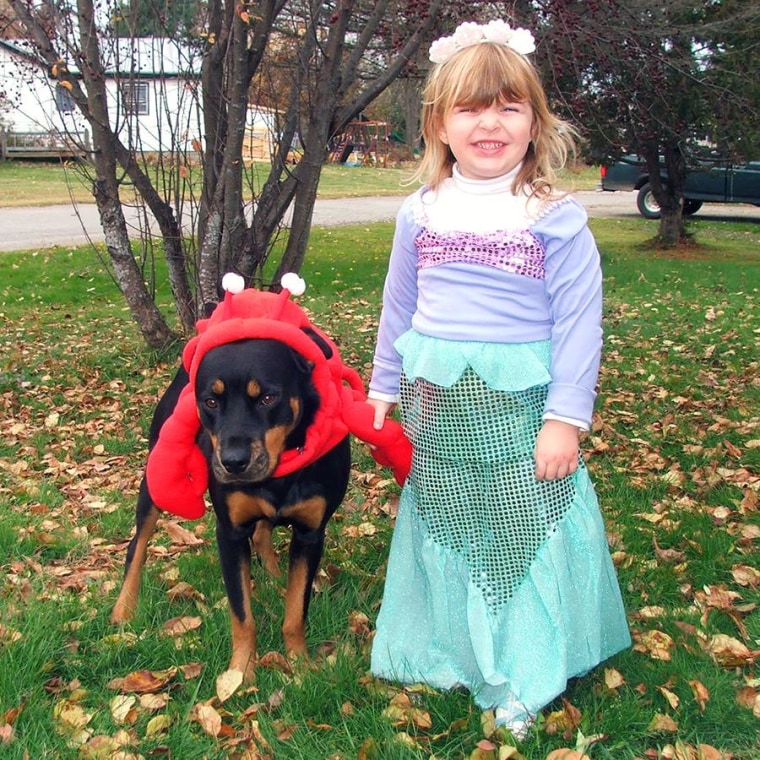 This underwater princess and her "furry sister" dress up as Ariel and Sebastian from "The Little Mermaid."
RELATED: 32 cute and easy Halloween costume ideas for dogs
6. Firefighter and a dalmatian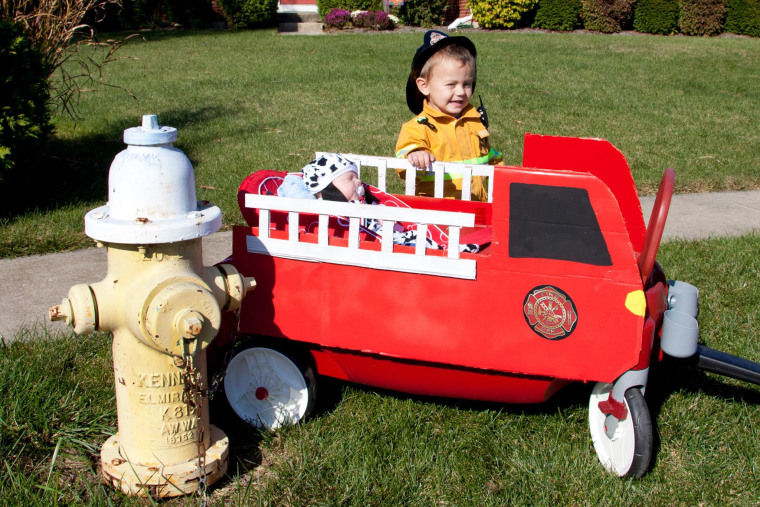 Silas and his little brother Paxton make for a very convincing firefighter and dalmatian — complete with their own homemade truck!
7. Princess and the pea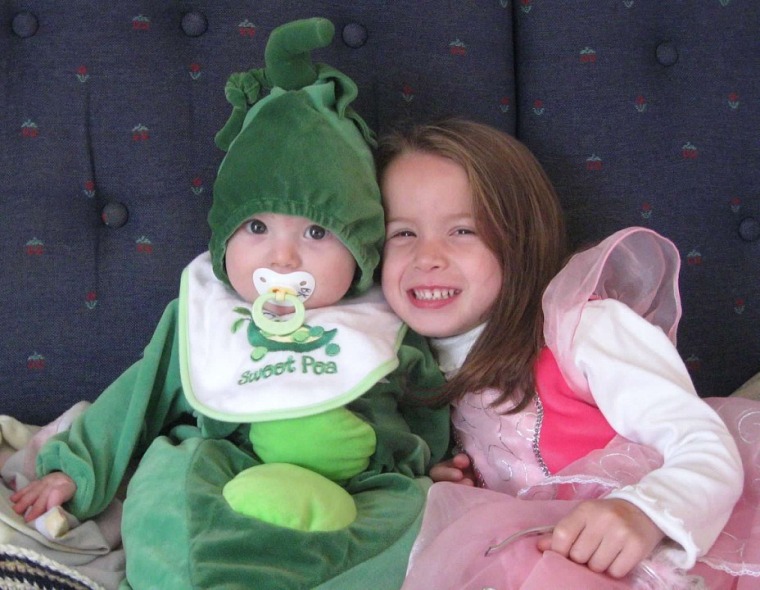 This princess isn't bothered one bit by her sibling, "the pea."
RELATED: Put the sweet in trick-or-treat with these ingenious kid costume ideas
8. "The Incredibles"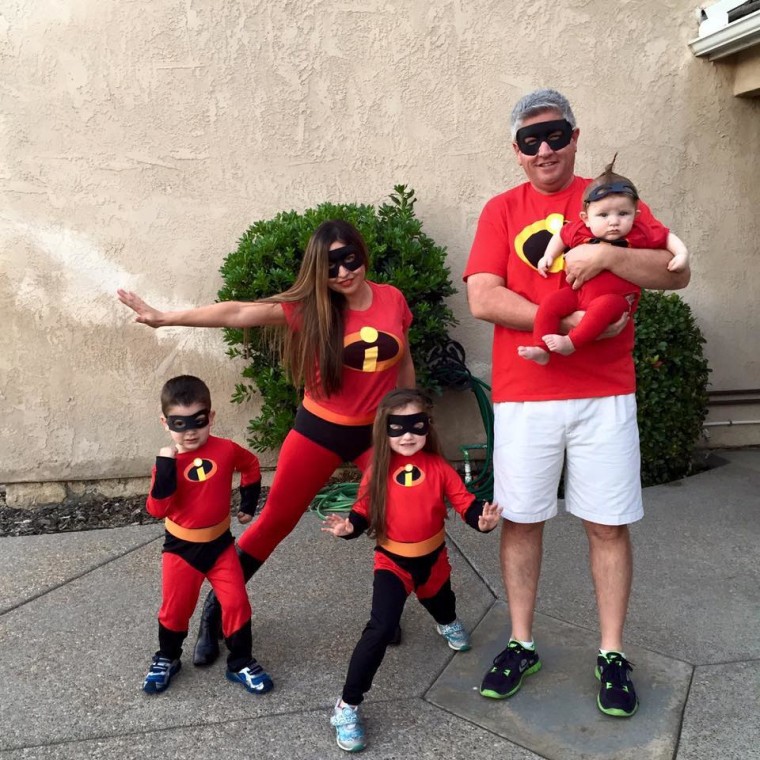 The whole family gets in on the action with these "Incredibles" costumes!
9. Little Red Riding Hood and the Big Bad Wolf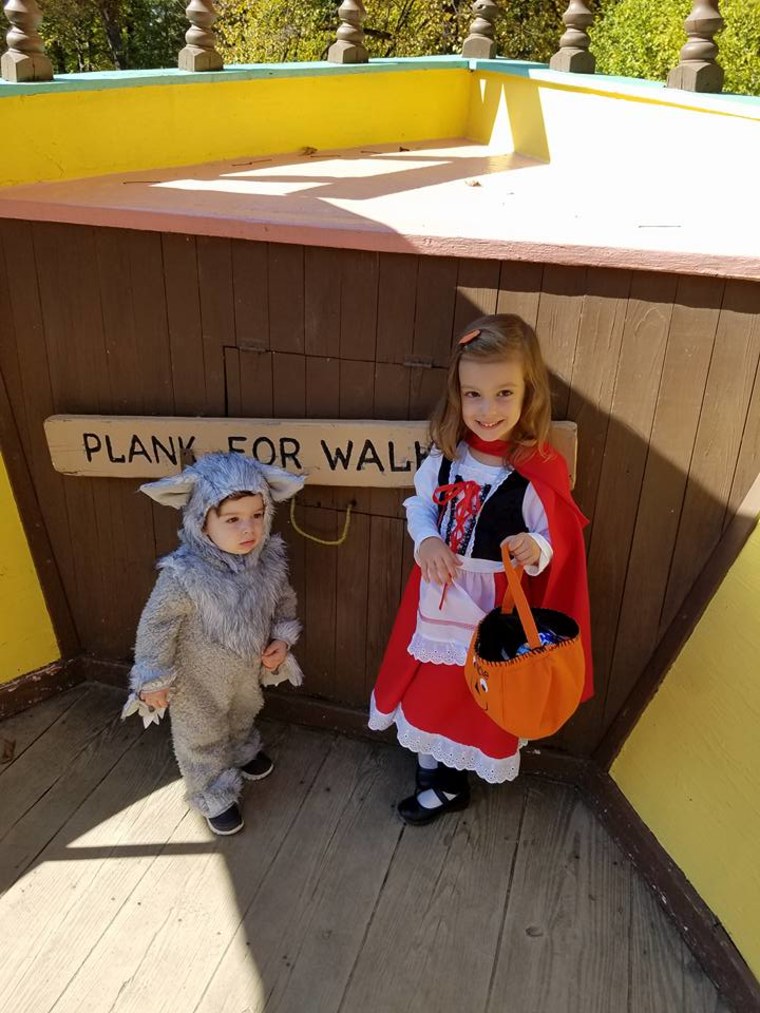 Little Red Riding Hood isn't scared of the fur-ocious Big Bad Wolf.
10. Halloween: The Cute Awakens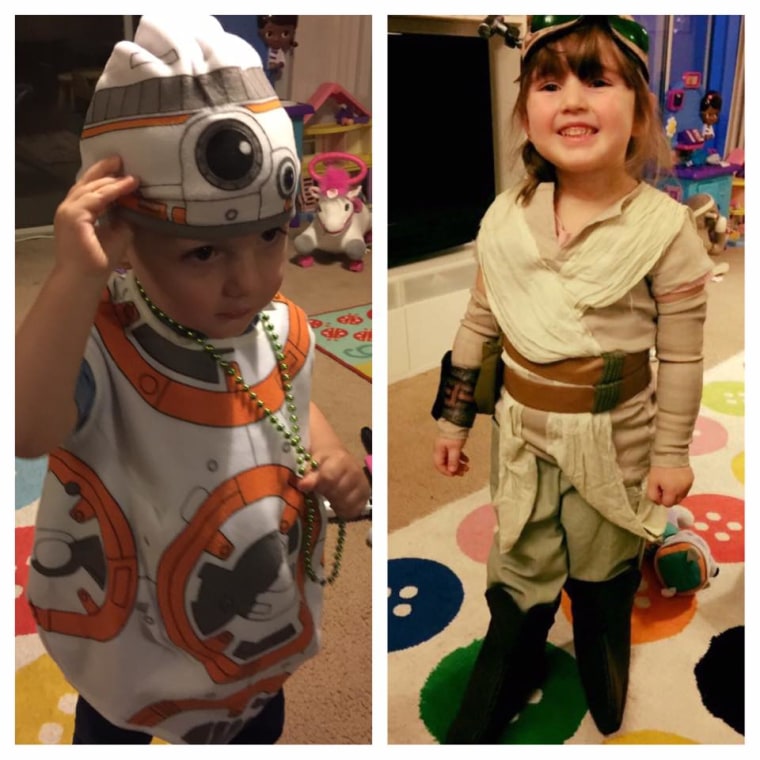 The Force may rustle up some extra treats for BB8 and Rey.
11. Peter Pan and Tinkerbell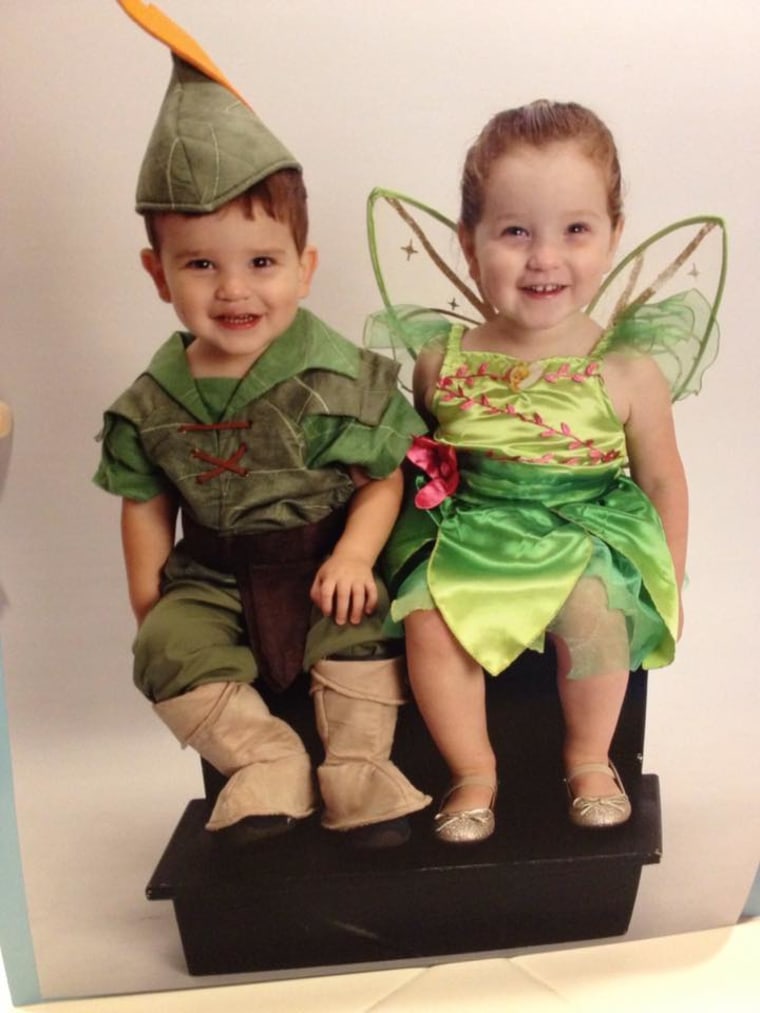 This brother and sister are heading straight to Neverland!
12. Super family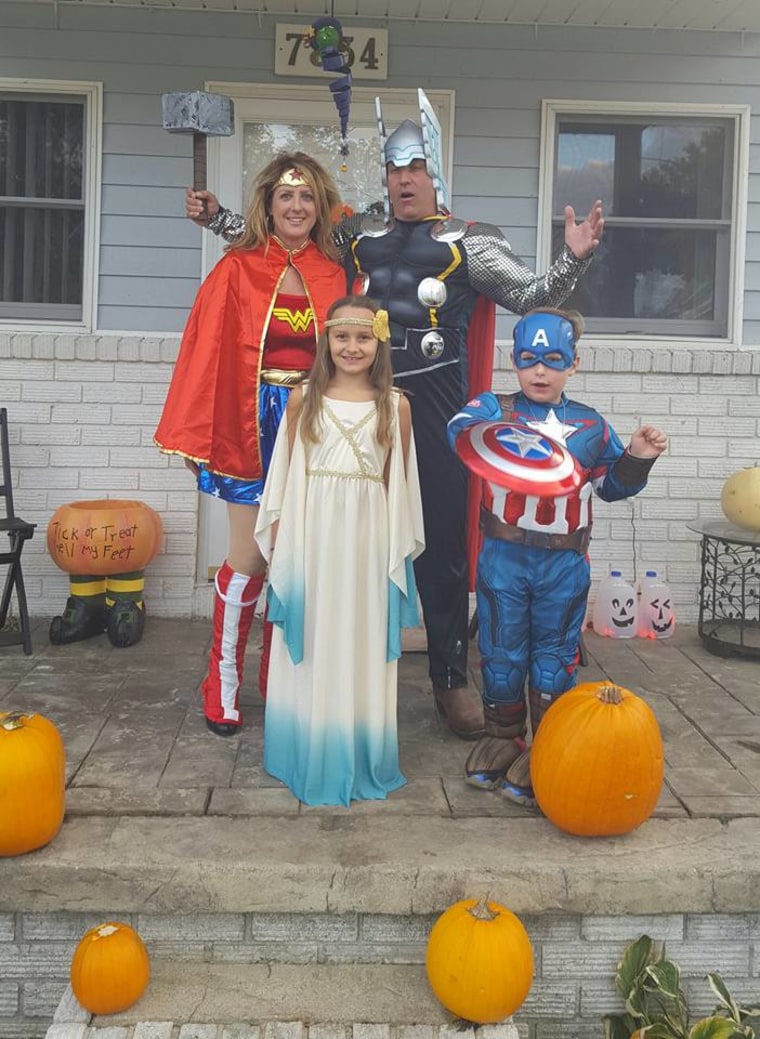 Even mom and dad are dressing up as superheroes.
RELATED: Munch on these! 13 best Halloween costumes for food lovers
13. Mickey Mouse and friends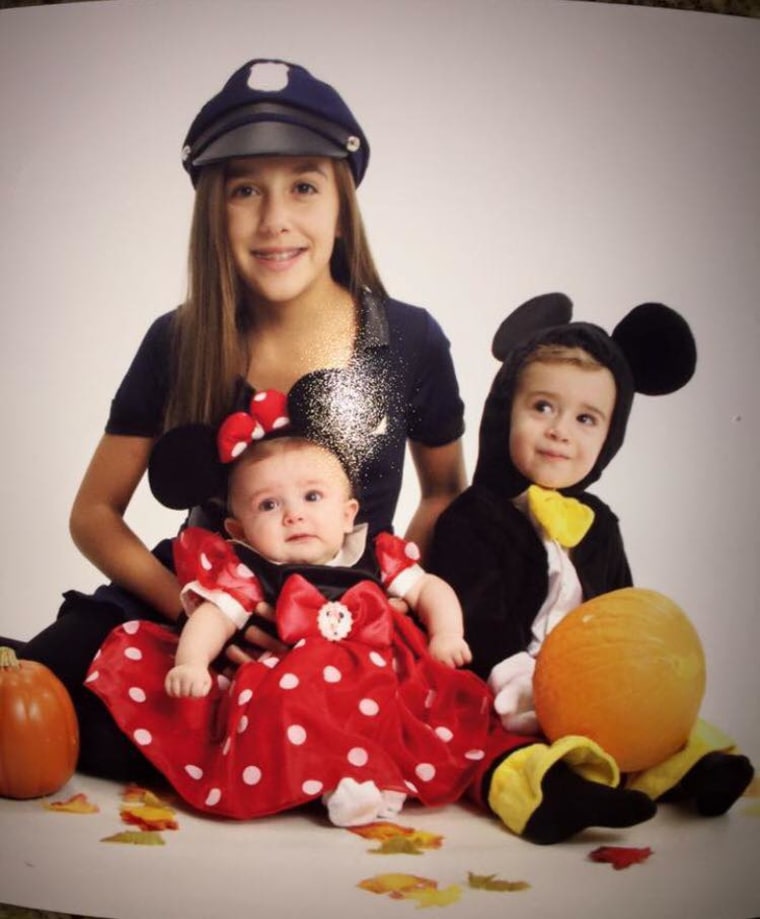 Mickey and Minnie are classics, but the big sister cop guarantees that everyone will play nice.
14. Teenage Mutant Ninja Turtles
This group costume is the perfect way to involve all five siblings!
15. Witch and bat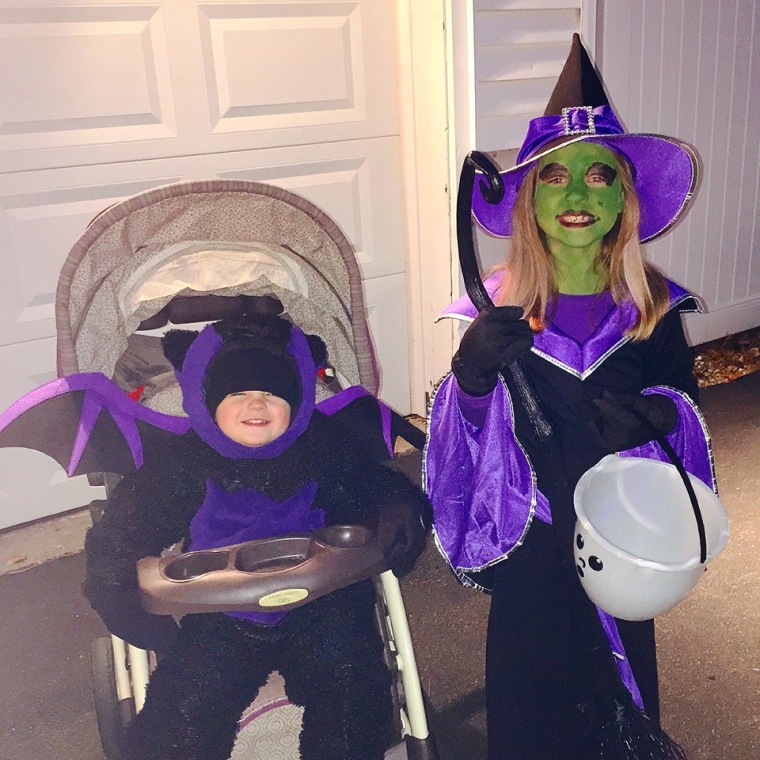 This spooky duo is ready to go!
Happy Halloween!