/ Source: TODAY Contributor
Parents say the funniest things — especially on Facebook. And we love them for it.
Why? Because in Facebook's world of extravagant spring break vacations, DIY overload, and smiling teens (it's true…they exist!) it's easy to think you're the only one who's slowly (okay, quickly) being driven insane.
So we'd like to take a moment to send a shout-out, LOL or even a LQWTBN (Laughing Quietly While The Baby Naps) to the hilarious moms and dads who aren't afraid to tell it like it really is. Here are our picks for this week's Funniest Parents on Facebook!
Want to share your funniest parenting moments with TODAY? Just post them on our Facebook page at TODAY Parents, or tag us OR Sarah Maizes (our Parenting-Humorist-at-Large) in your comments. We'll pick our favorites to feature in our next installment!
1. Toast the time change (Babies, Bloodhounds and Booze, Oh My)

2. Travel till you drop (The 21st Century SAHM)

3. Tasting time (Suburban Sh*t Show: Tales from the Tree-Lined Trenches)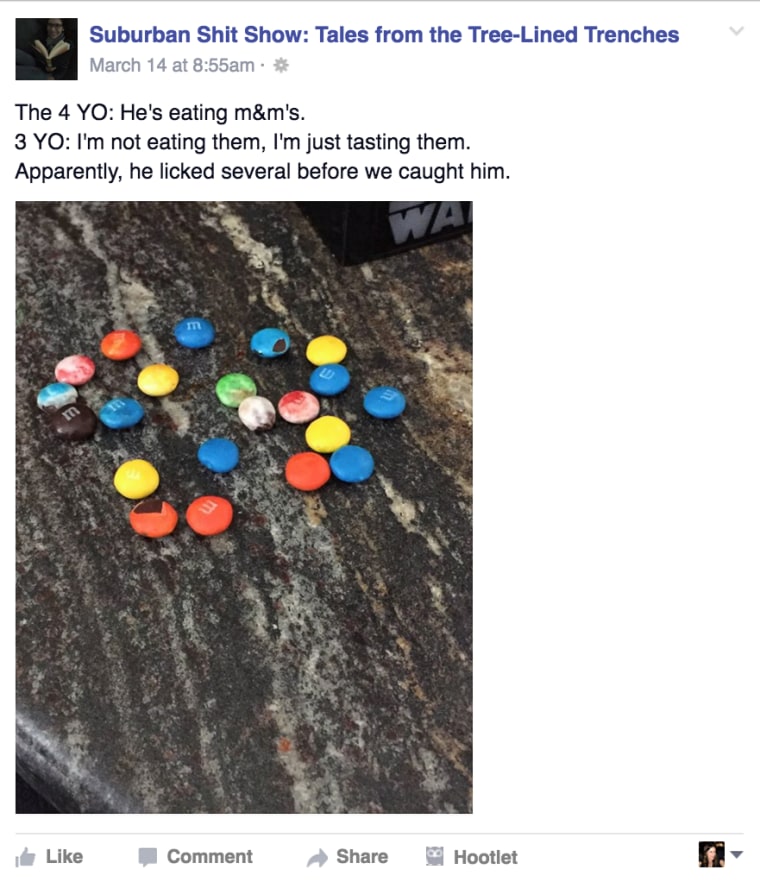 4. Sock it to me (One Mother to Another)

5. Beyond stuffed animals (Papa Does Preach)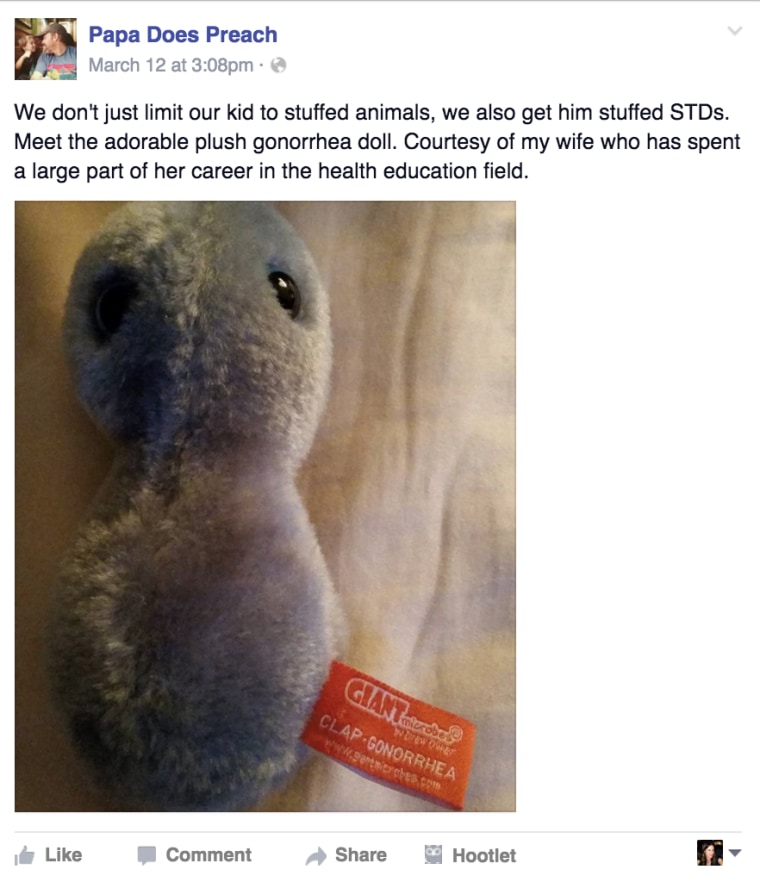 6. Target times (Modern Mommy Madness)

7. Rolling out (Elly Lonon)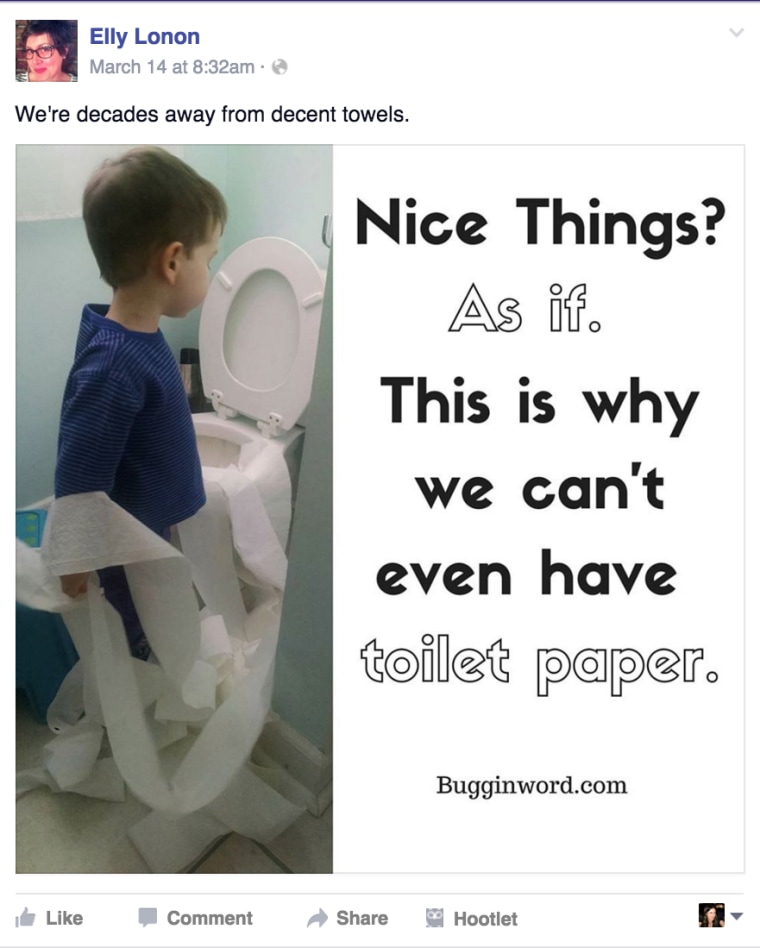 8. Big dreams (Danielle Herzog, Writer)

9. Giddy-up (Mcpikelets)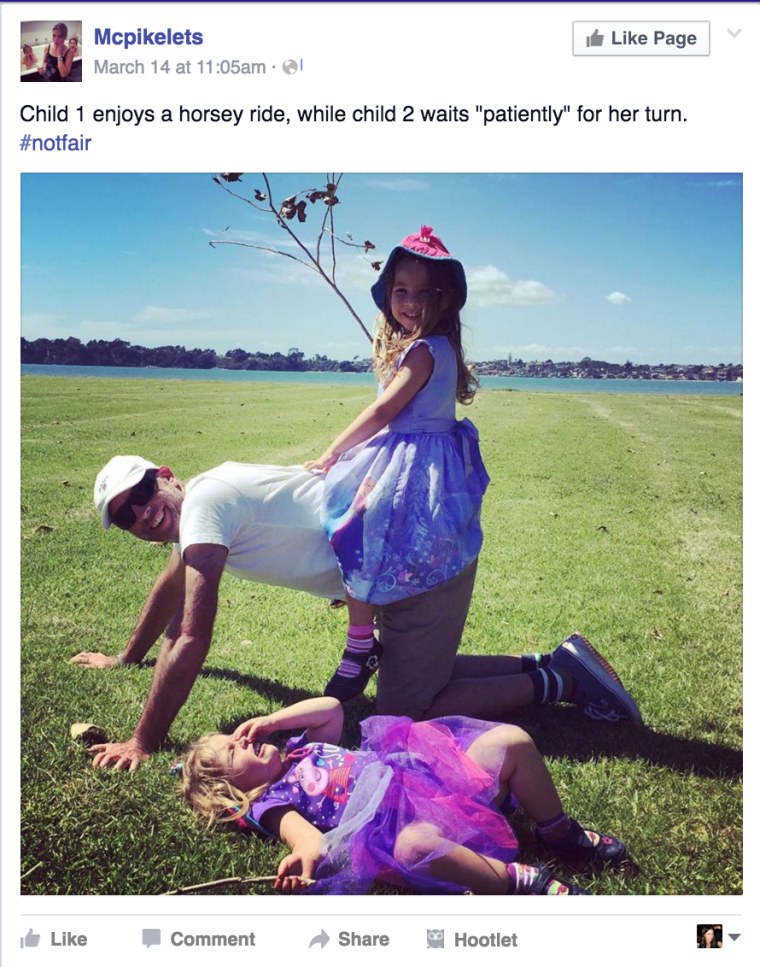 10. Mustache man (Stephanie Dambra Pingston)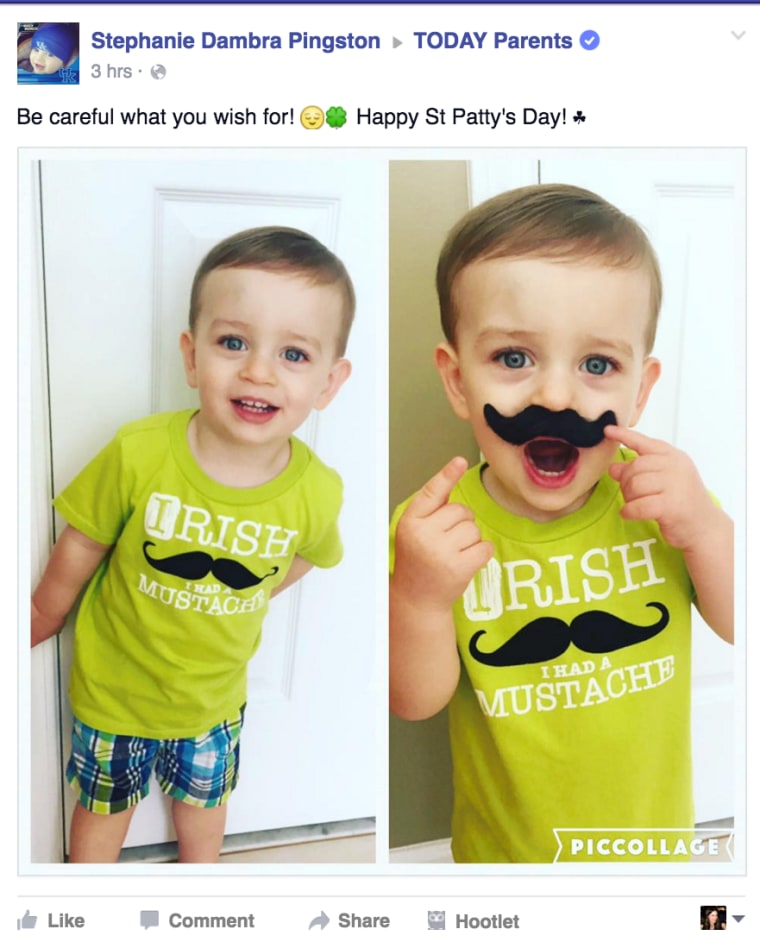 11. Pajama fashionista (Alyce Kominetsky — One Word at a Time)

12. Sugar baby (Kara Lawler)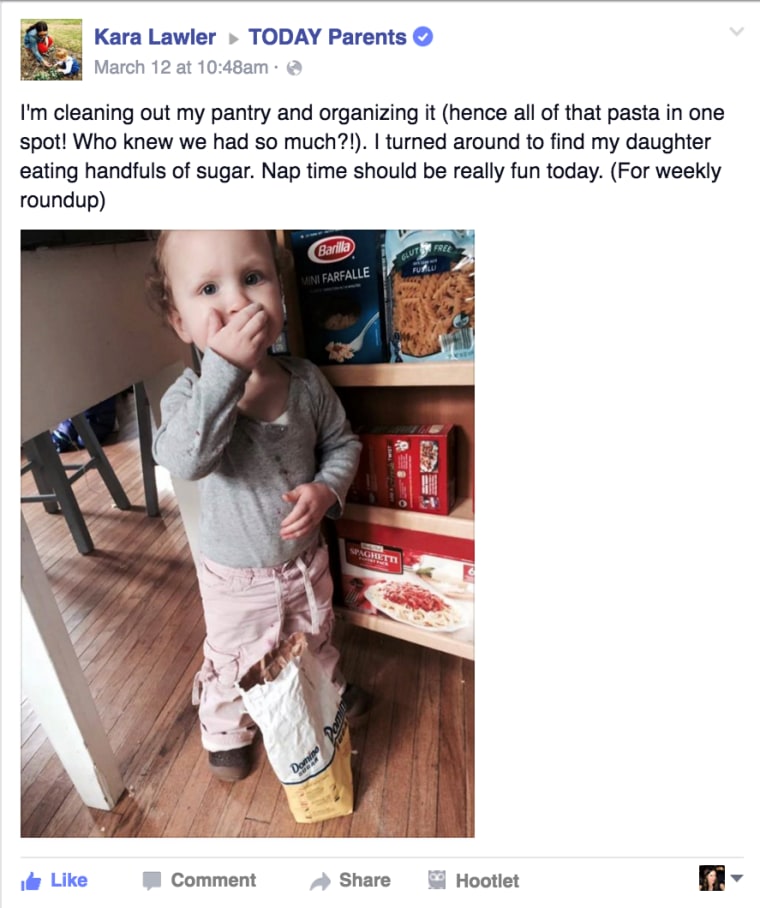 13. Happy days (Ramblin' Mama)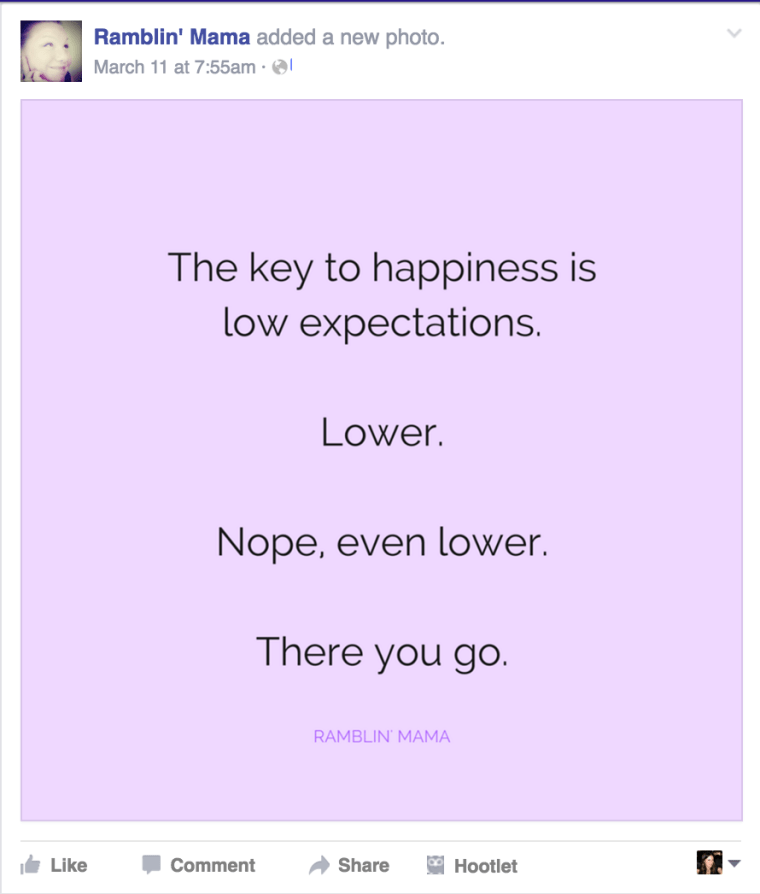 14. I scream, you scream (Julie Burton)

Sarah Maizes is a writer, comedian and the author of several picture books for kids. FOLLOW HER on Facebook at http://www.Facebook.com/SarahMaizes and SUBSCRIBE to her bloggy goodness at www.SarahMaizes.com. Want to check out her books? Just click here.