/ Source: TODAY Contributor
Parents are funny — especially on Facebook. And we love them for it.
If it weren't for their unbridled honesty we'd think we were the only ones using a Christmas ornament as a flask.
So we'd like to take a moment to LOL along with the hilarious moms and dads who aren't afraid to tell it like it really is. Here are our picks for this week's Funniest Parents on Facebook.
1. Moving day (Perfection Pending by Meredith Ethington)

Never miss a parenting story with TODAY's newsletters! Sign up here.
2. Whirled peace (Kristen Hewitt)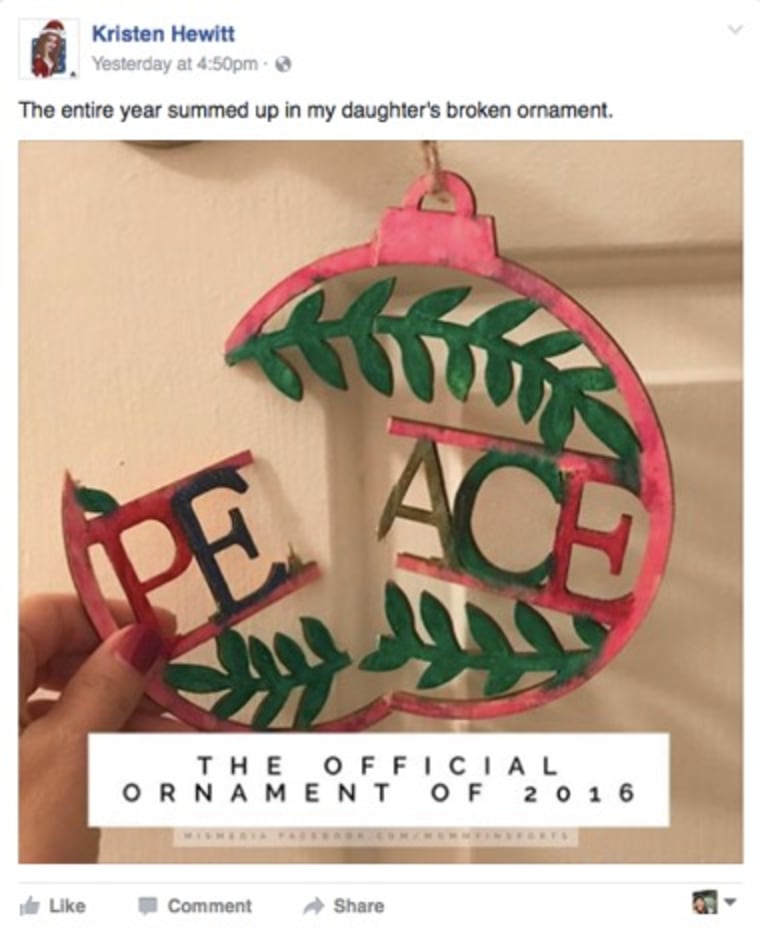 3. Cheers (Mommy, for real)

4. Doggone it (Modern Mommy Madness)
5. Trading places (Mama Needs a Nap)

6. The cat came back (Michelle Grewe)

7. Booking it (Ripped Jeans and Bifocals by Jill Robbins)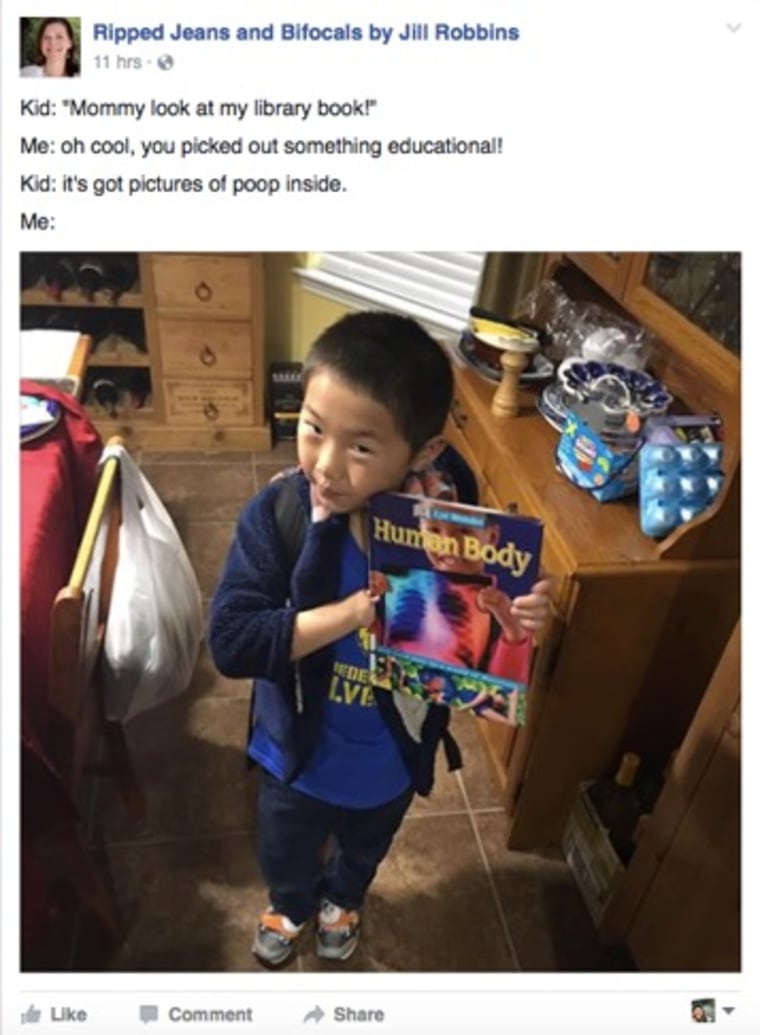 8. You're so vein (The Dusty Parachute by Susanne Kerns)

9. Anger management (Mom Babble by Mary Katherine Backstrom)

10. The art of parenting (Frantic Mama)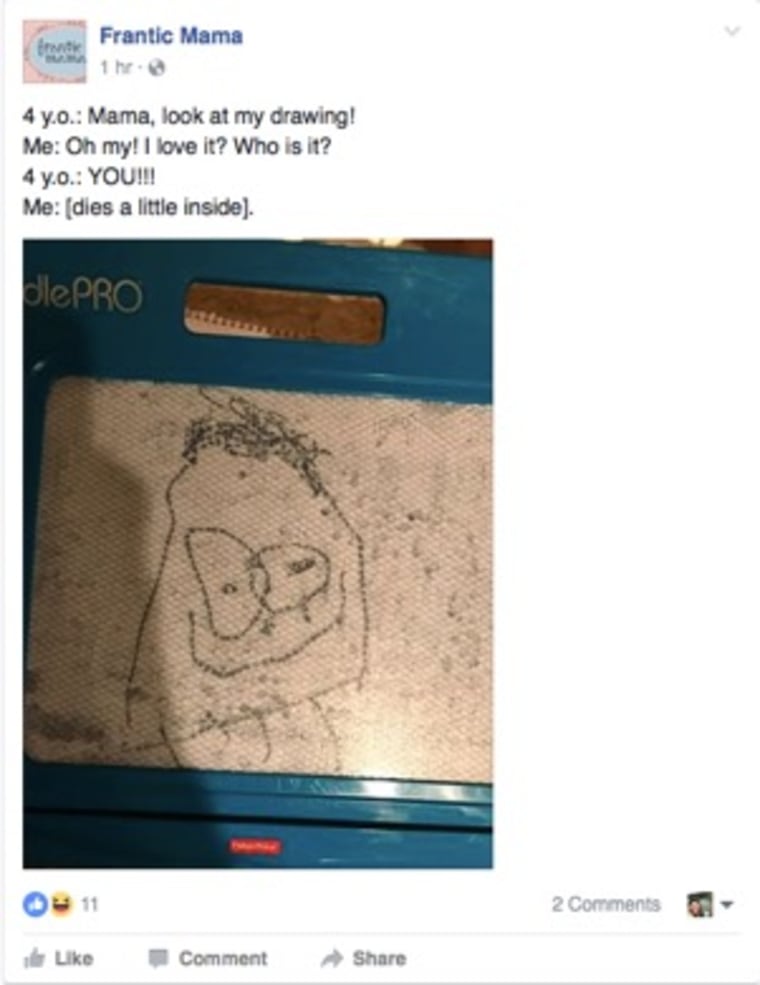 11. Question time (Joselle Wisler, Writer)

12. Sweet memories (Can I Get Another Bottle of Whine?)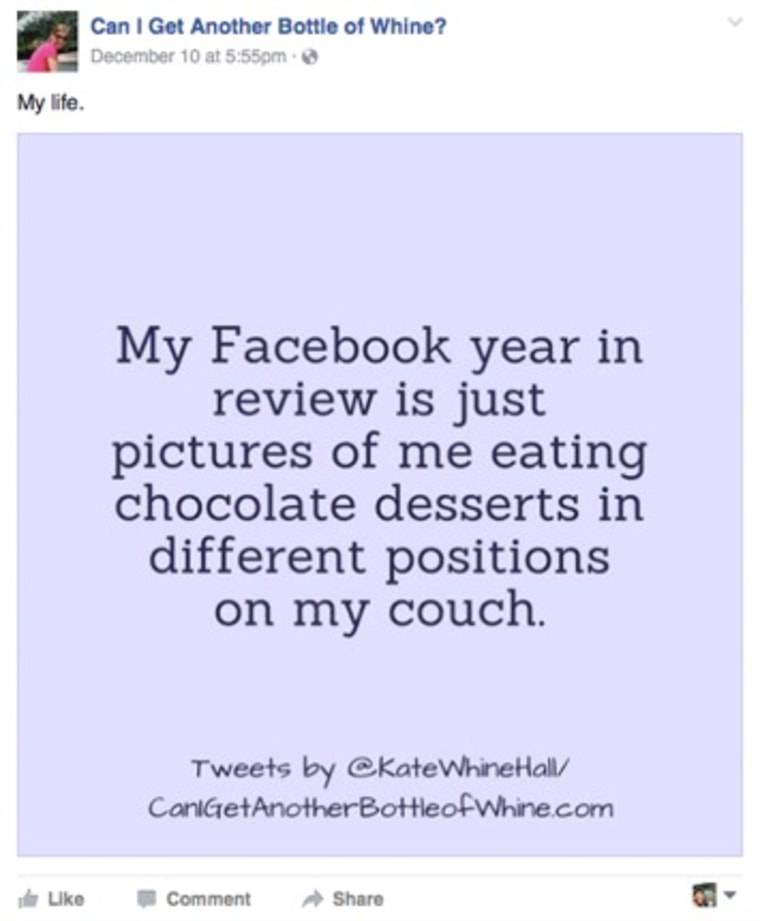 13. Let it snow (Nicole Leigh Shaw, Writer)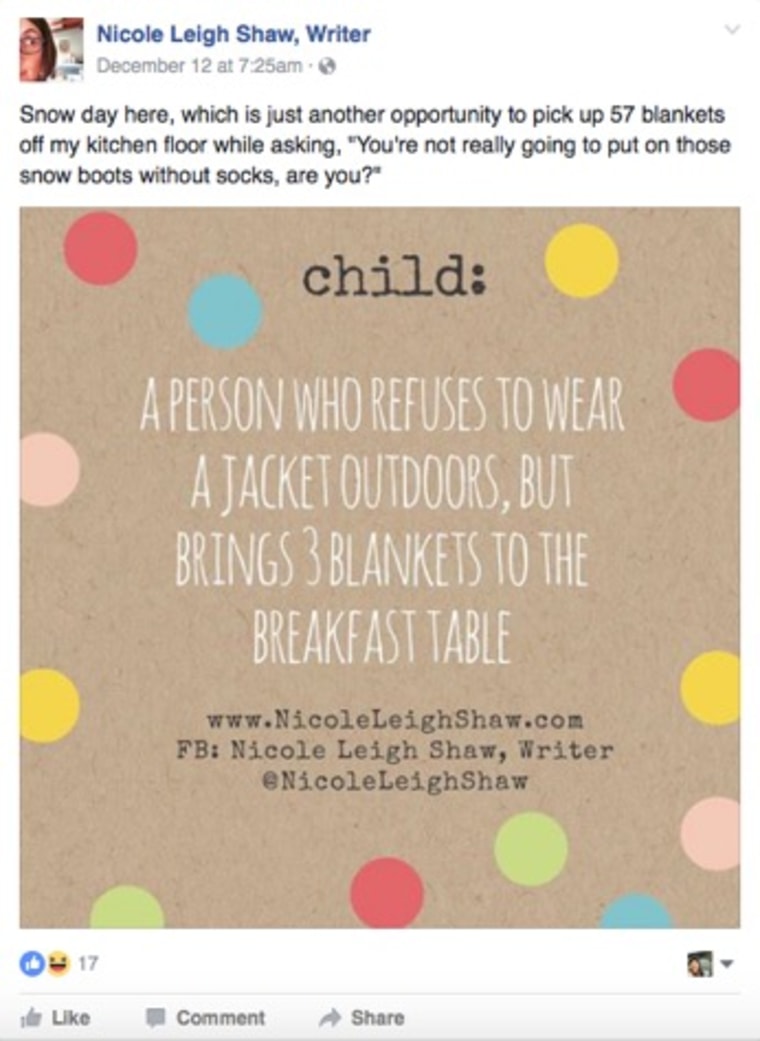 14. Thankful for technology (Simon Holland)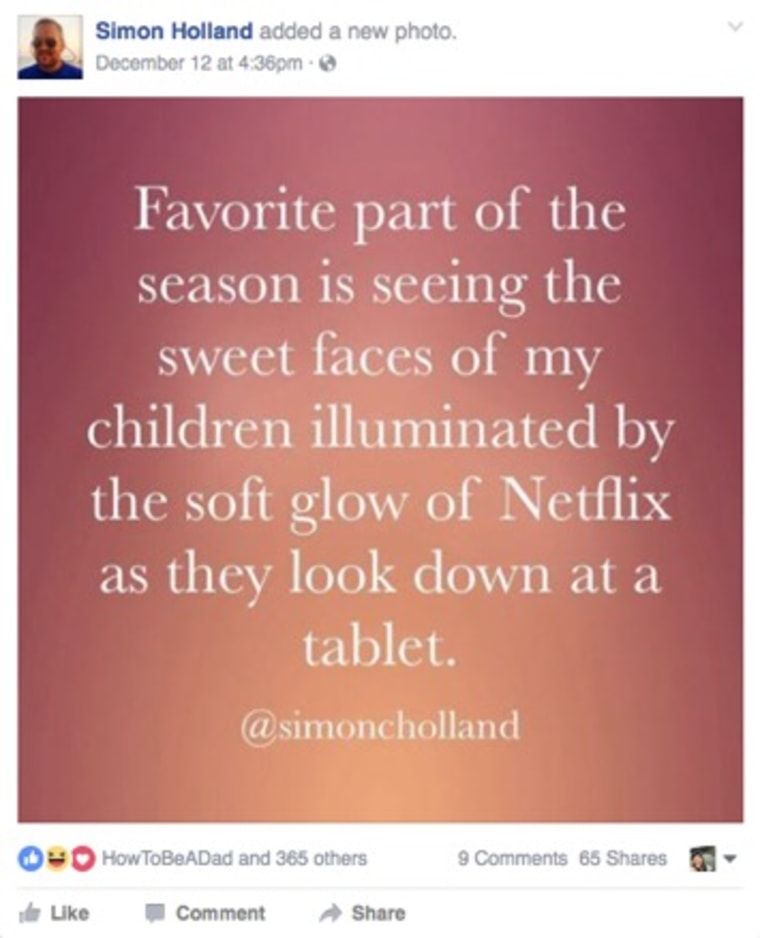 Sarah Maizes is a writer, comedian, and award-winning author who's written several picture books for children, including "On My Way to The Bath" and "On My Way to Bed." Follow her on Facebook, Twitter and Instagram.