/ Source: TODAY Contributor
Parents are funny — especially on Facebook! And we love them for it.
Do you know what we love even more? All of the new voices who are piping up (and tagging us on their Facebook posts) and letting us know that their lives are just as crazy as ours! (I smell a support group!)
So let's take a moment to give a shout out, LOL or a ILBOTIBMKA ("I'm Laughing But On The Inside Because My Kid's Asleep) to the hilarious moms and dads who aren't afraid to tell it like it really is. Here are our picks for this week's Funniest Parents on Facebook!
Want to share your funniest parenting moments with TODAY? Just post them on our Facebook page at TODAY Parents, or tag us OR Sarah Maizes (our Parenting-Humorist-at-Large) in your comments. We'll pick our favorites to feature in our next installment!
1. Cookie crimes (Kimberly Zapata)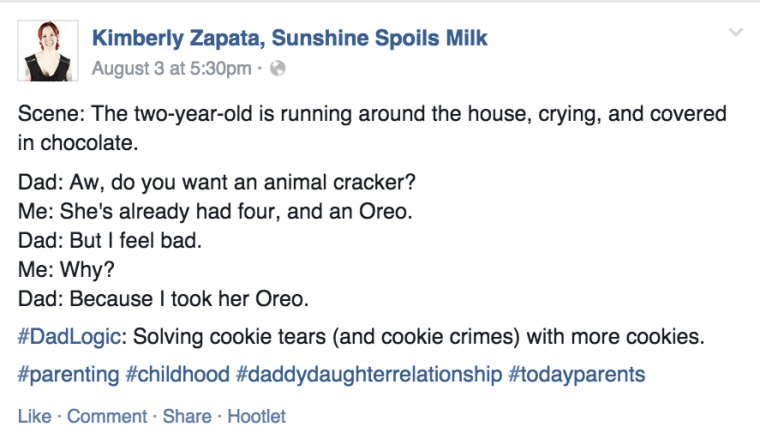 2. Chunky or smooth? (Amy Karasick)

3. Hot summers (Alison Soltau)

4. Chicken what? (Pails and Fires)

5. Nothing like a son's love (Ann Imig)

6. Who's the Boss? (Stacy Davis Graebner)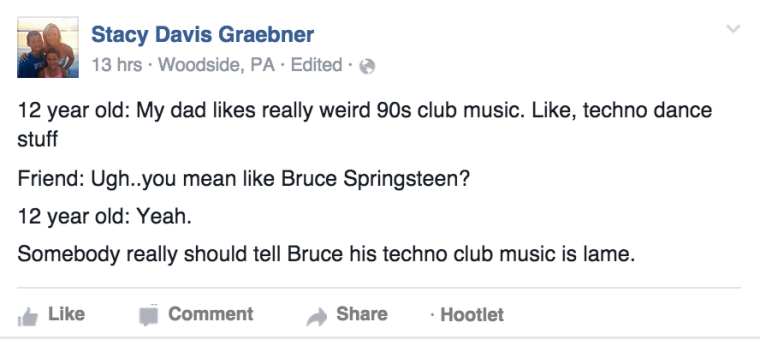 7. Summer by the numbers (Mommy's Liquid Sanity)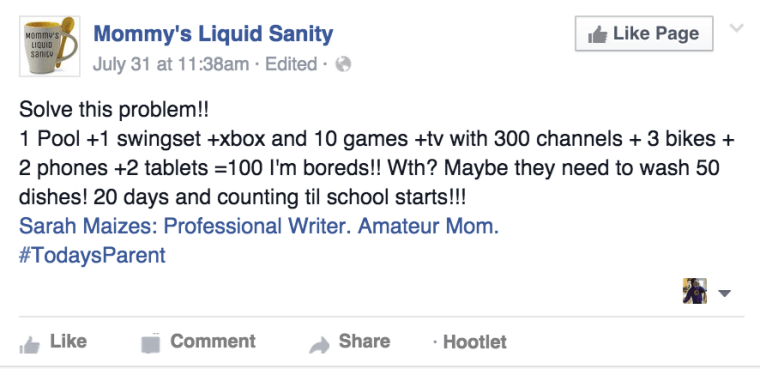 8. Bottom of the box (The Dusty Parachute)
9. Clear chaos (Unremarkable Files)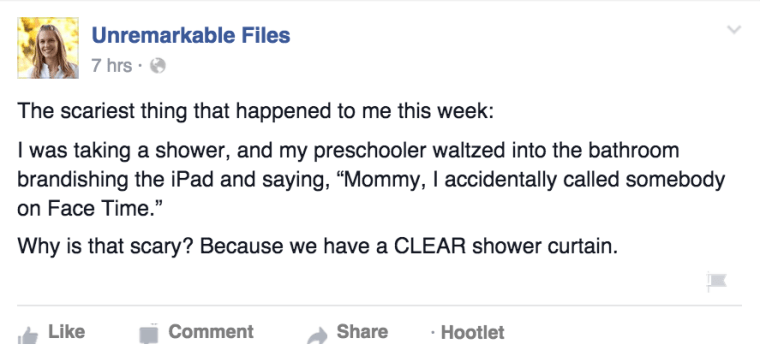 10. No dog zone (Appetite for Honesty)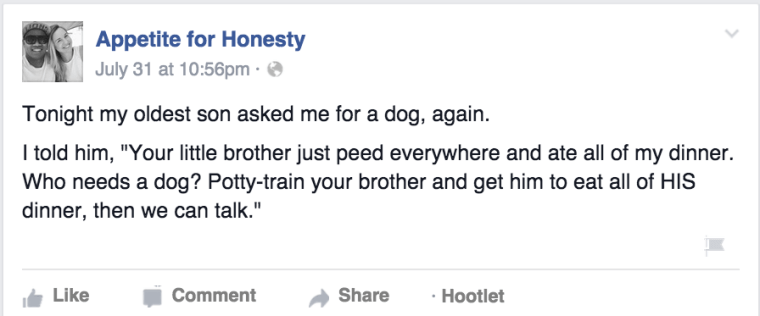 11. Organized chaos (Oh, Honestly)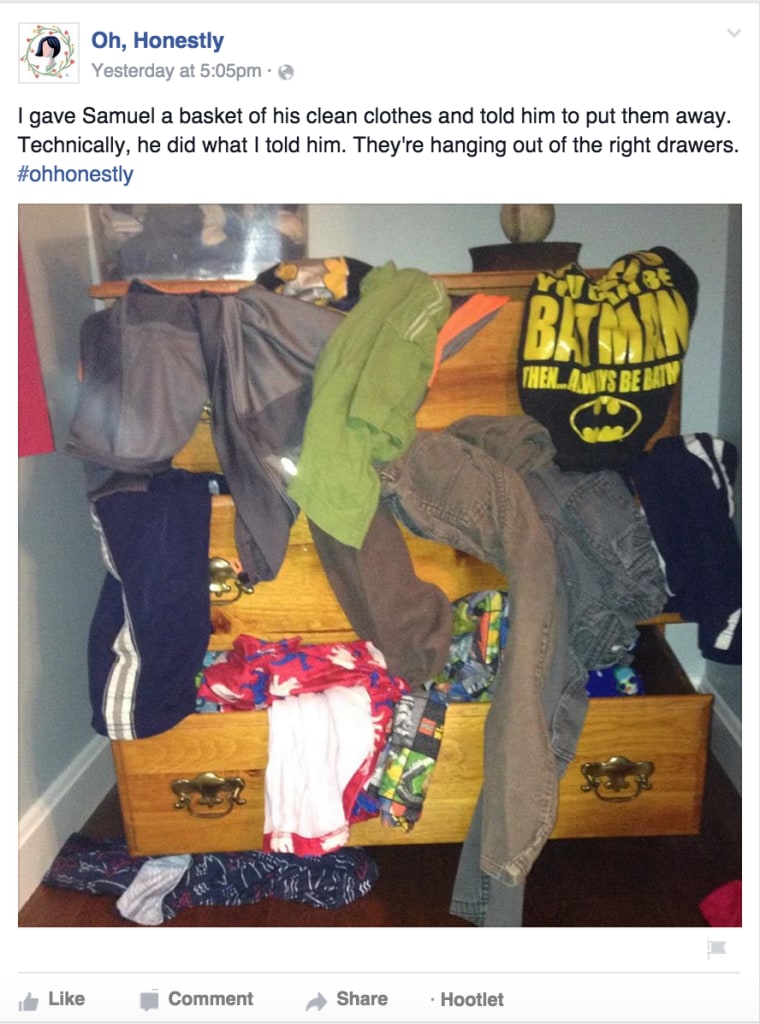 12. I see you (The Pursuit of Normal)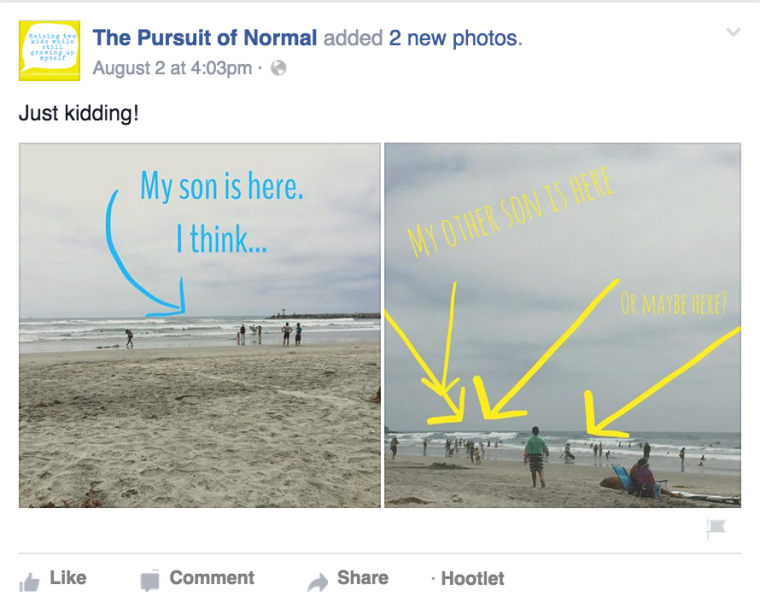 13. Mom on the loose (Keeper of the Fruit Loops)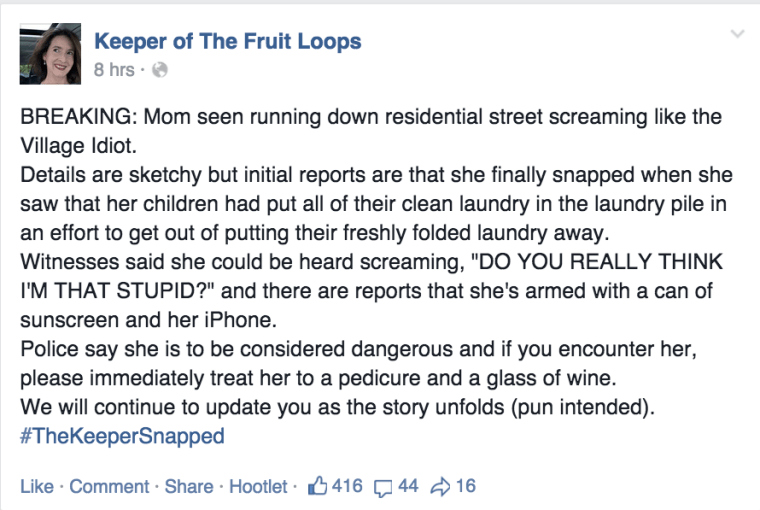 14. Tooth fairy, shmooth fairy (Parenting on the Loose)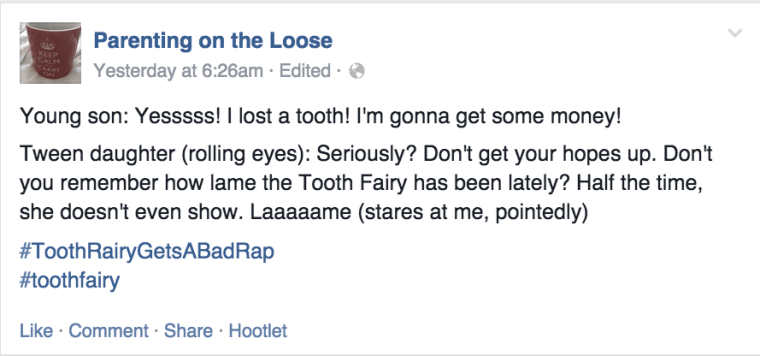 Sarah Maizes is an award-winning author and humorist. She's the author of several humor books for grown-ups and picture books for kids, including On My Way to Bed. (Check out her books here!) Follow her on Facebook and subscribe to her bloggy goodness at www.SarahMaizes.com.