/ Source: TODAY Contributor
Parents are funny — especially on Facebook! And we love them for it.
Because in the world of Facebook where pages overflow with pictures of Martha Stewart-worthy Thanskgiving preparations, happy families and posts hashtagged #gratitude, it's easy to think you're the only one who's considering a one-way trip to Bora Bora.
So we'd like to take a moment to say LOL to the hilarious moms and dads who aren't afraid to tell it like it really is. Here are our picks for this week's Funniest Parents on Facebook!
Want to share your funniest parenting moments with TODAY? Just post them on our Facebook page at TODAY Parents, or tag us OR Sarah Maizes (our Parenting-Humorist-at-Large) in your comments. We'll pick our favorites to feature in our next installment!
1. Don't worry, Mom (Tough Bananas)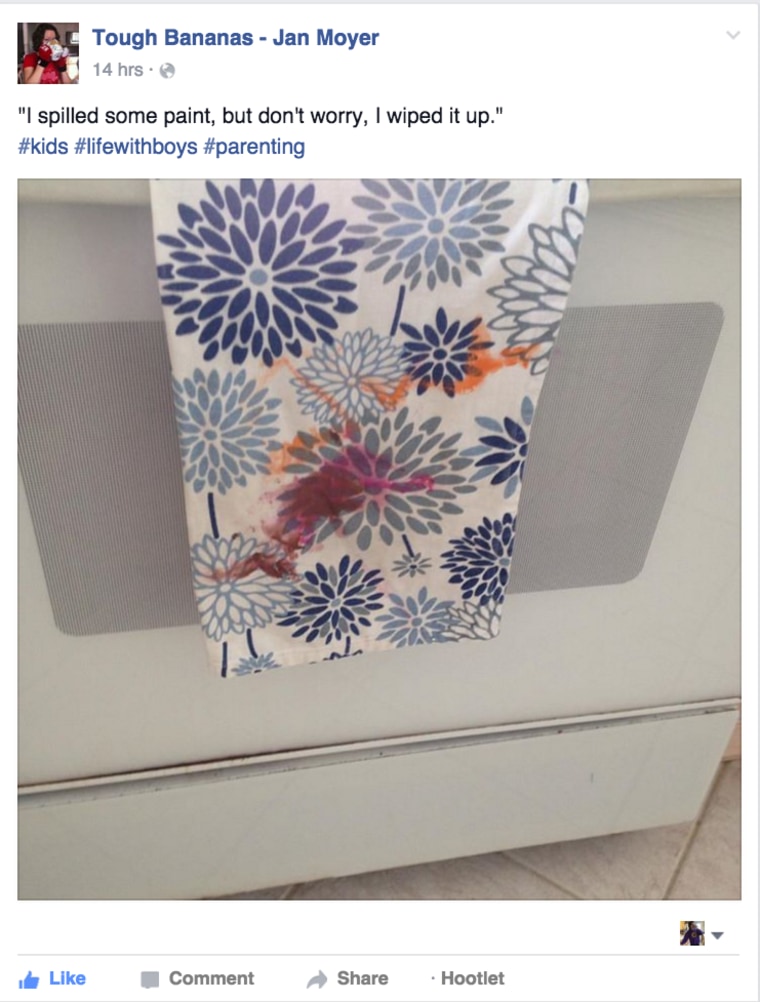 2. I'm thankful for... (Biscuits and Crazy)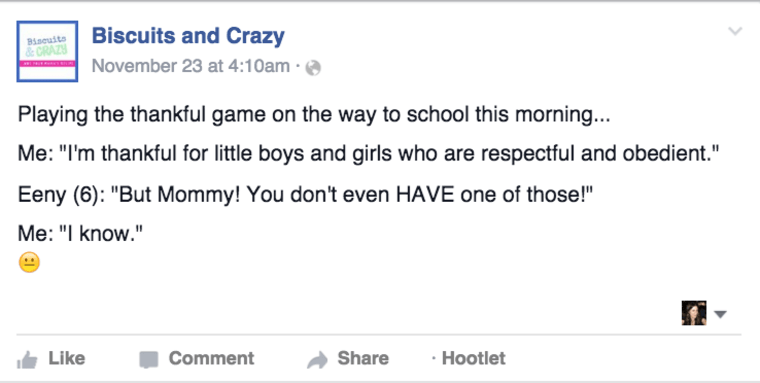 3. Kick off your Saturday shoes (Darla Halyk)

4. Book fair bummer (Zoe vs. The Universe)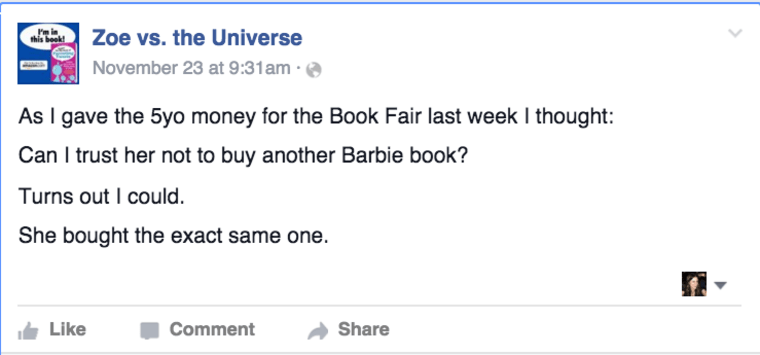 5. What are you implying? (Earmuffs Kids)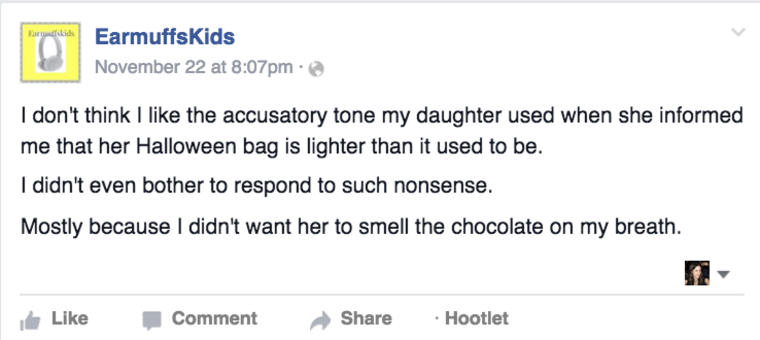 6. Gettin' paranoid (Mommy A to Z)

7. Perfect '10' (Another Mother Blog)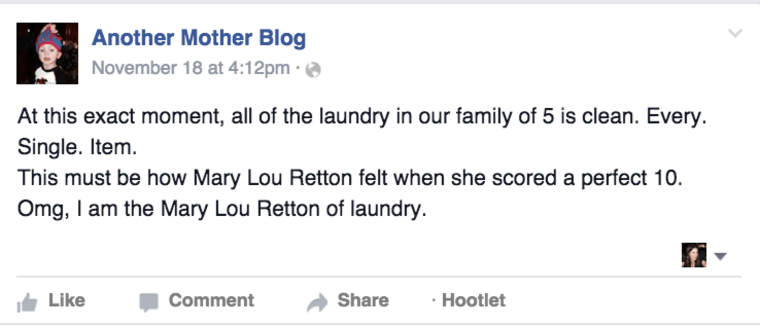 8. Go watch Netflix (Mommy, for real)

9. That's life (Perfection Pending)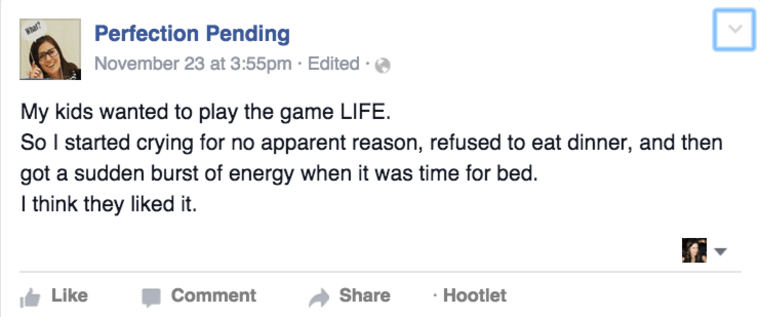 10. It's subliminal (Marlebean)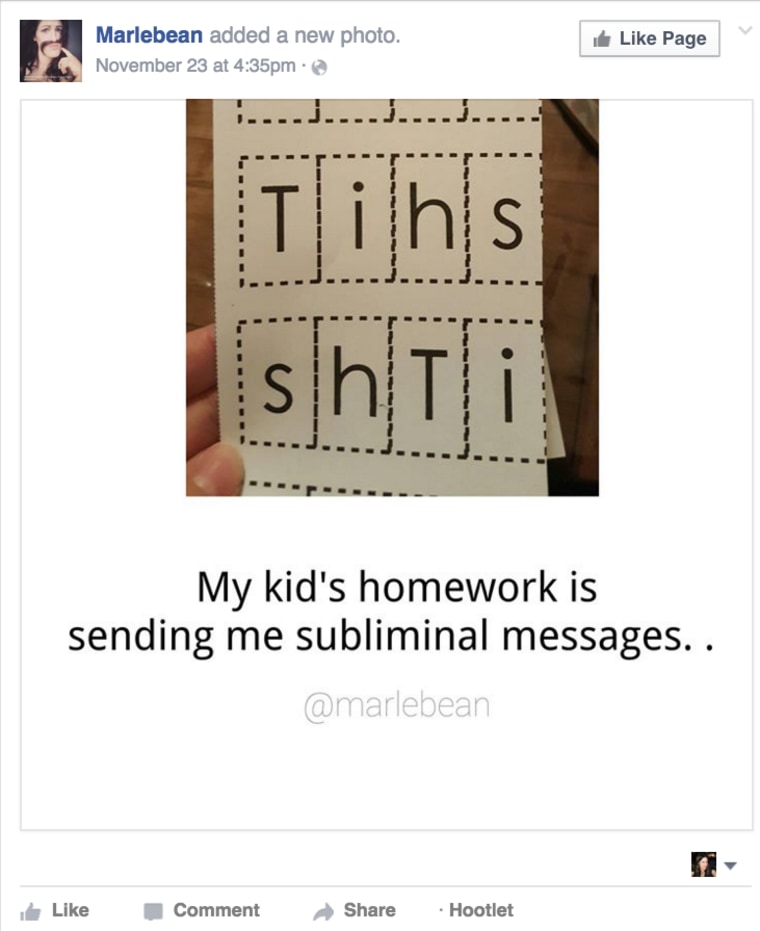 11. Sibling torture (Questionable Choices in Parenting)

12. Time flies (Alexandra Rosas)

13. Changed her mind (The Dusty Parachute)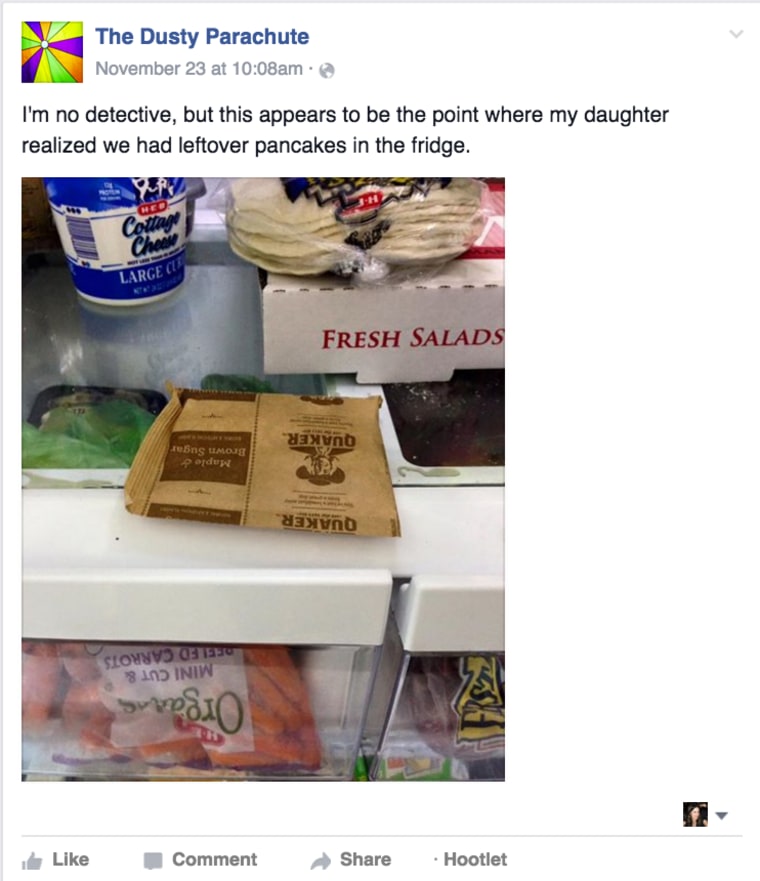 14. I'll take cute (The Mediocre Mama)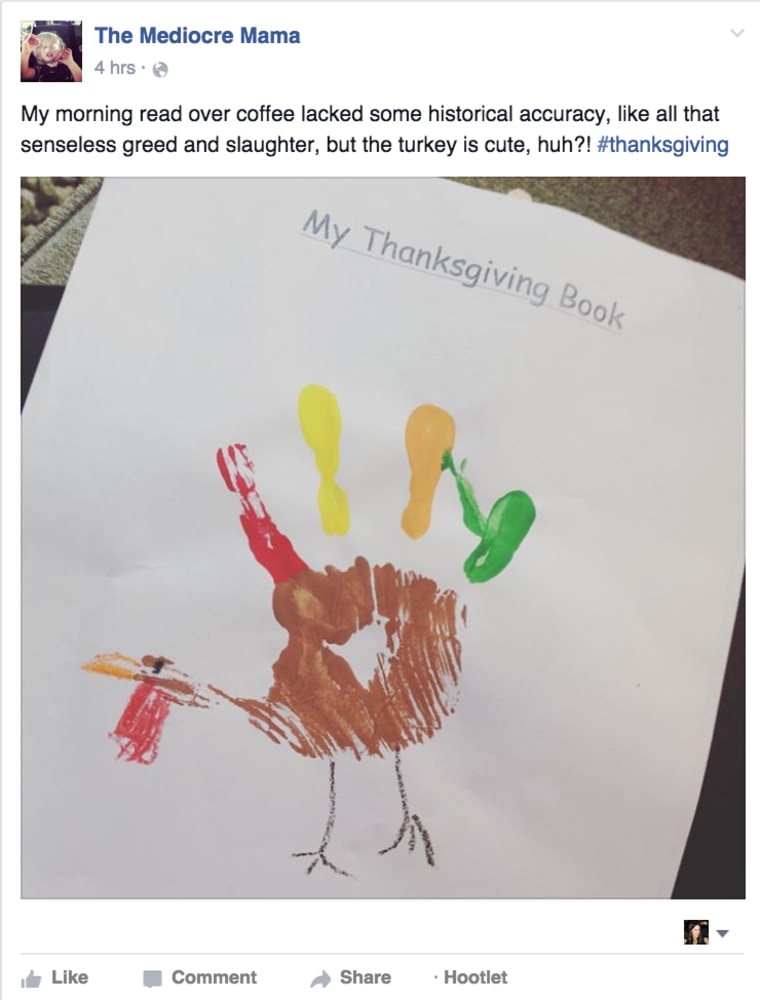 Sarah Maizes is a writer/comedian/parenting humorist and the author of several humor books, including On My Way to Bed. (Check out her books here!) Follow her on Facebook and subscribe to www.SarahMaizes.com.