/ Source: TODAY Contributor
Halloween is a time when little pirates and princesses show off their big personalities and even bigger imaginations. But it can be difficult to get your little witch to smile for the camera or to capture shots of your gang of ghouls and goblins as they run around collecting candy.
We asked Sarah Wilkerson, CEO of Clickin Moms, Rebecca Wyatt of Rebecca Wyatt Photography and Kayli Henley of Kayli Rene Photography for their tips for taking photos that will preserve your family's spooky, silly and sweet Halloween memories for years to come.
Before the big night
1. Document the preparation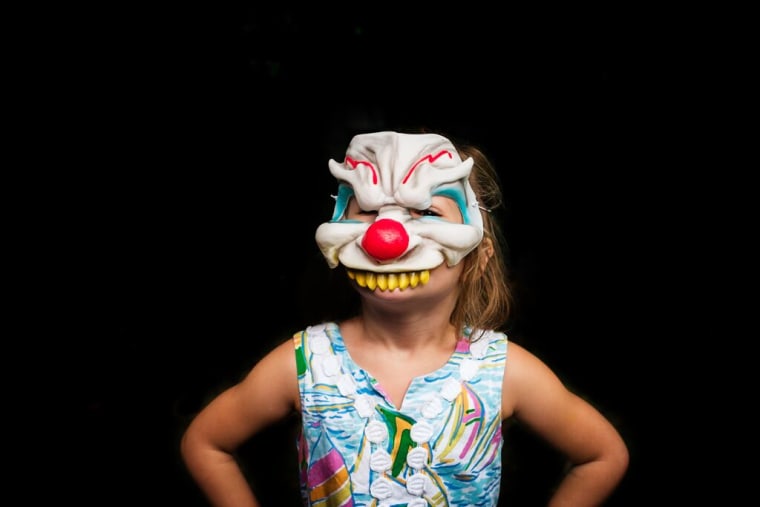 "Half of the fun of Halloween is picking out costumes and getting ready — so be sure to document that," said Wilkerson. "From costume choices to the careful transformation, photograph the experience and watch the excitement build in little faces as they get ready for their big reveal."
Wyatt suggests taking your camera with you when shopping for costumes, remembering to let your kids try on accessories like glasses and wigs, and react to spooky decorations like hairy spiders or fake eyeballs in a jar.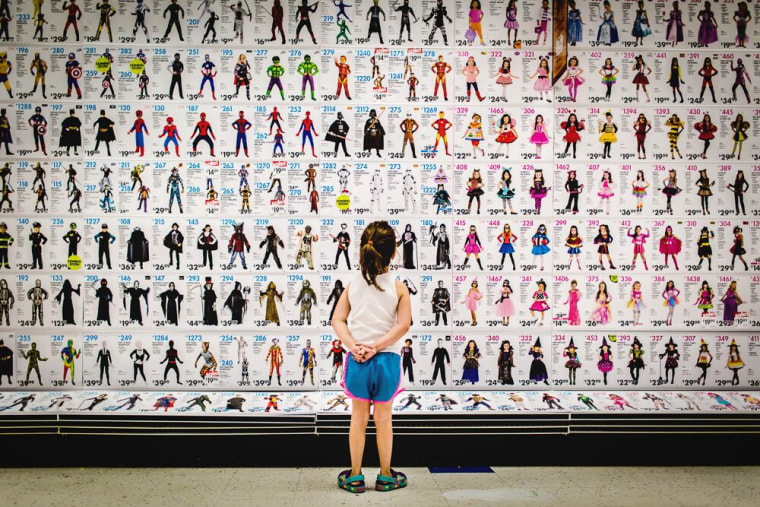 2. Plan a dress rehearsal.
"Trying to capture the perfect portrait as you are heading out to trick-or-treat is darn near impossible in my family," said Wyatt. "No kid wants to pose for a photo when the candy is calling, but before Halloween they will do anything for the opportunity to put on their costume."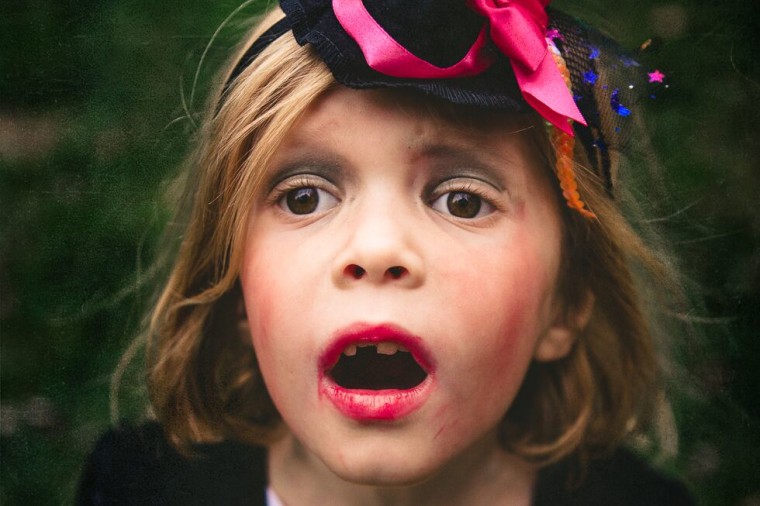 3. Request their best impressions.
Wilkerson says a great way to get your kids into character for a pre-Halloween photo shoot is to ask that they do an impression of the character they're dressed up as.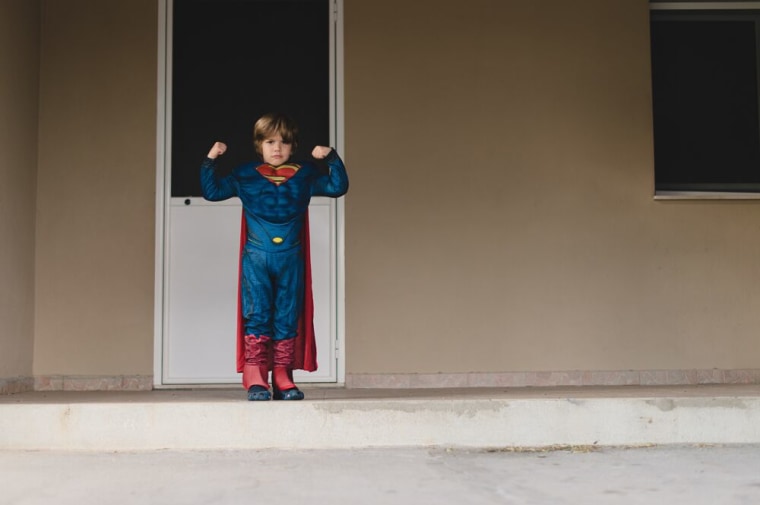 "Ask your witch to cast a spectacular spell, tell your ninja to show you her best moves, or have your little pirate give you his best 'Aaaaargh' while waving his sword," said Wilkerson.
4. Give characters the perfect setting.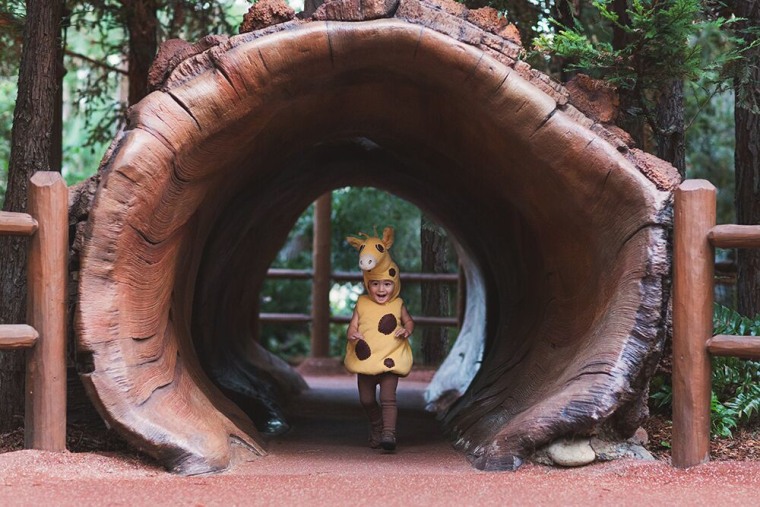 "Take your fireman to the fire station, your fairy to a pretty little spot in the woods, or Elsa to the ice rink," said Wilkerson. "Not only is this immersion in the character wonderfully fun for kids, but it also photographs powerfully — like a scene out of their own movie."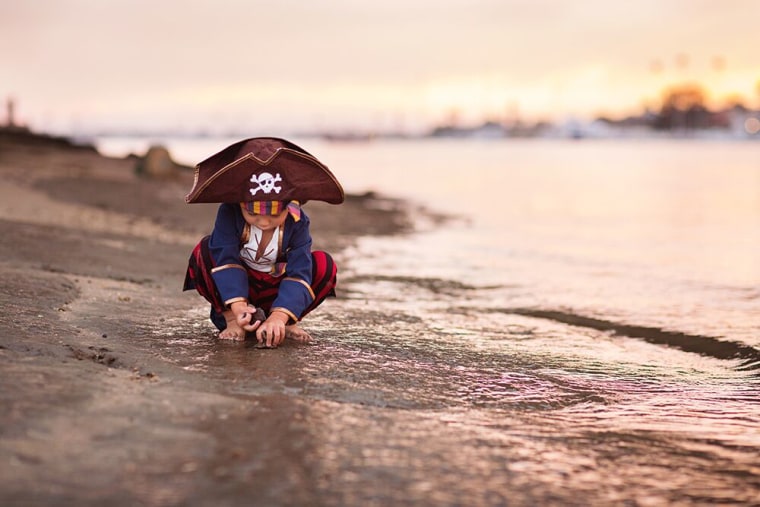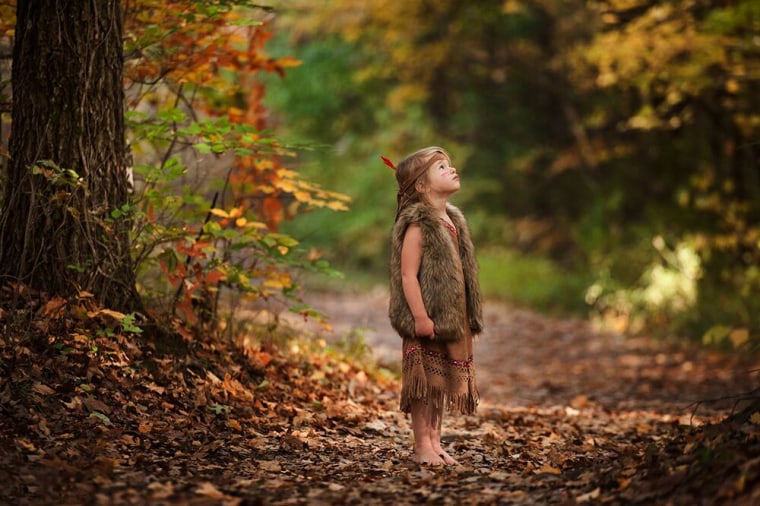 5. Focus on your favorite feature.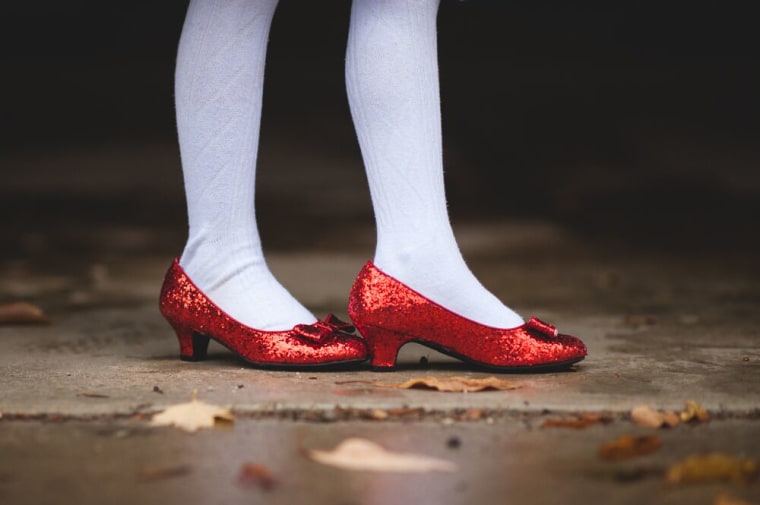 Wilkerson says to ask yourself what the crown jewel of your child's costume is. Is it the elaborate make-up? The sparkly shoes?
"Details help to bring our memories to life down the road, so zoom in tight and include them when you capture these spooky, imaginative, magical moments," said Wilkerson.
Never miss a parenting story — sign up for the TODAY Parents newsletter today!
On Halloween
6. Take advantage of daylight.
"Get some photos on the porch before darkness descends. Both the golden hour and twilight present opportunities for atmospheric images with rich colors that add impact to your costumed characters," said Wilkerson.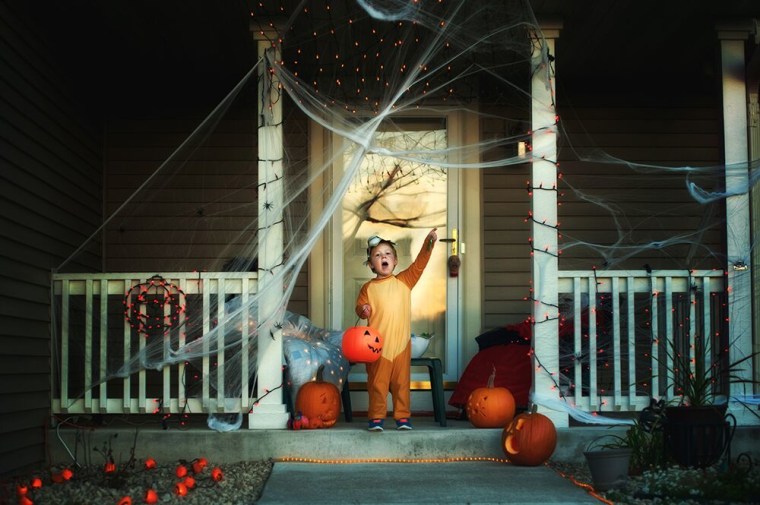 7. Gather the whole crew.
Wilkerson suggests coordinating a meet-up with other friends and neighbors before trick-or-treating commences, to allow time for capturing a group shot.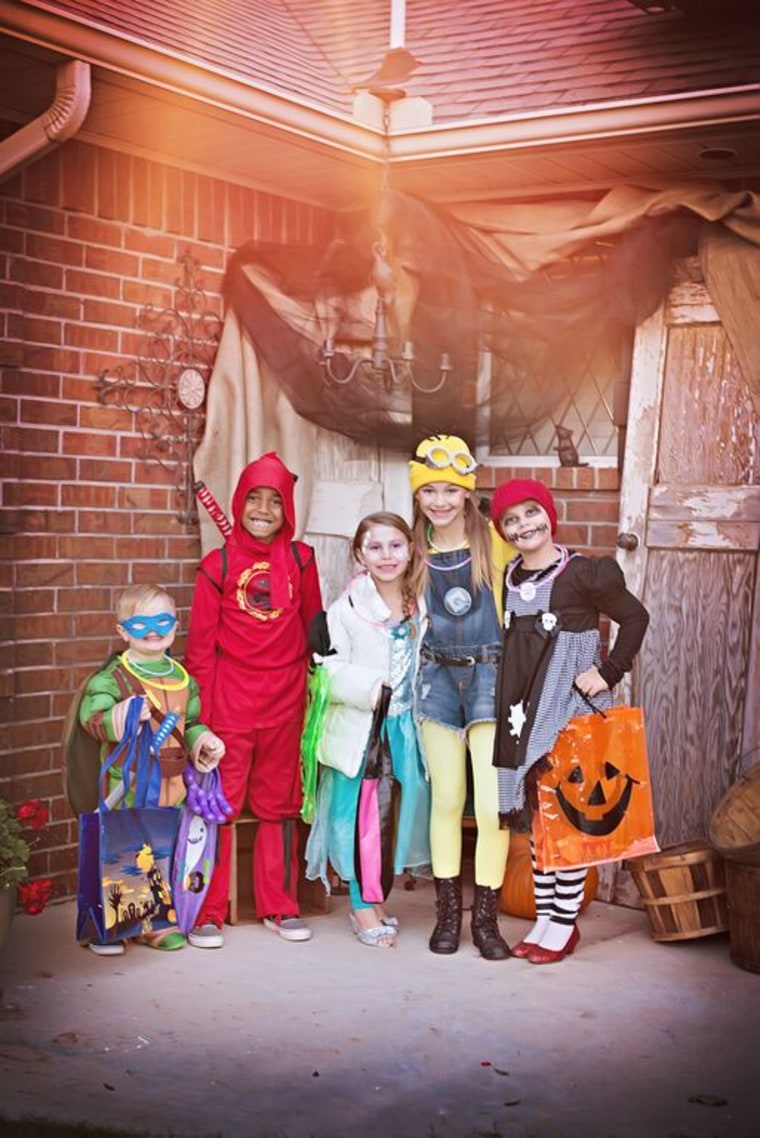 "The group shot is a certain favorite, filled with color and an array of personalities…don't worry about getting eye contact and smiles from everyone — just getting them in the frame is enough," said Wilkerson.
8. Don't be too proud to pose.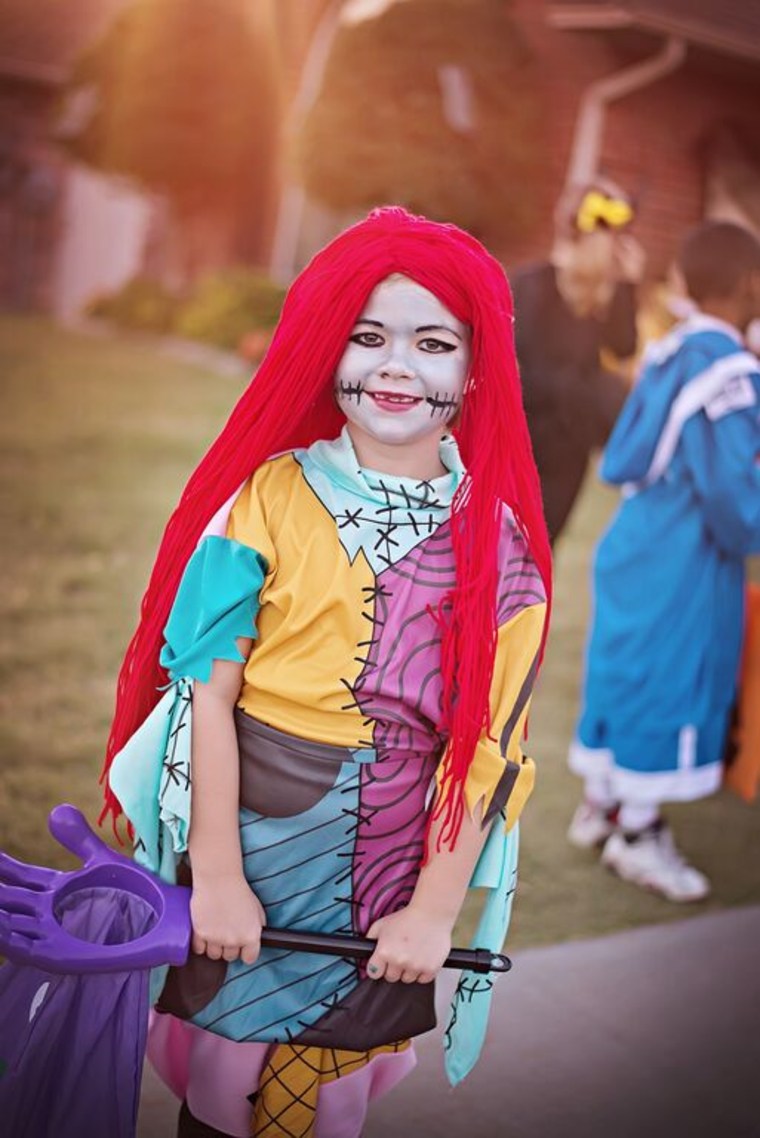 "Sometimes, I find it hard to get photos of both of my kids running from house to house, so I think going for the more posed photo is the way to go," said Henley. "You get more of their personality if you let them choose their own pose though."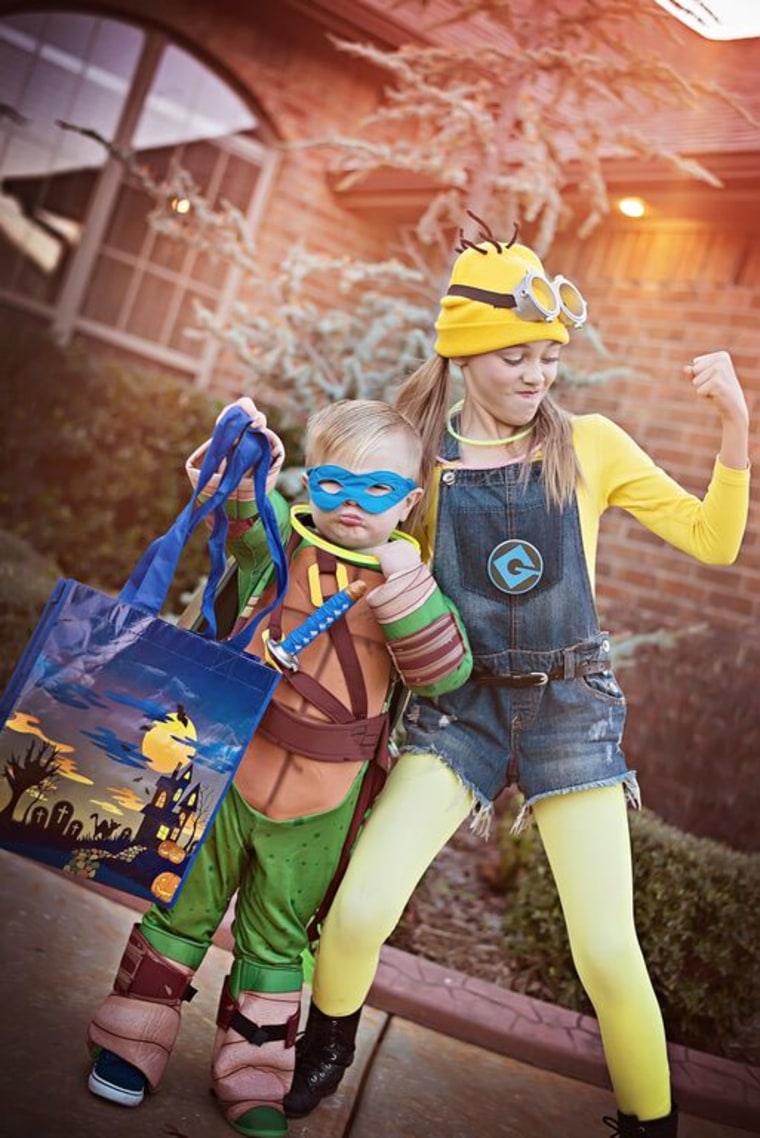 Henley also suggests requesting that kids stop to give you a quick smile between houses from time-to-time, and recommends enhancing posed photos by setting up a Halloween photo booth with fun props to get kids excited about the idea of posing for the camera.
9. Use special effects.
Wyatt suggests giving some thought to lighting before Halloween night, thinking of ways to incorporate light into your child's costume — think glow jewelry or glow-in-the-dark tape — to enhance your photos.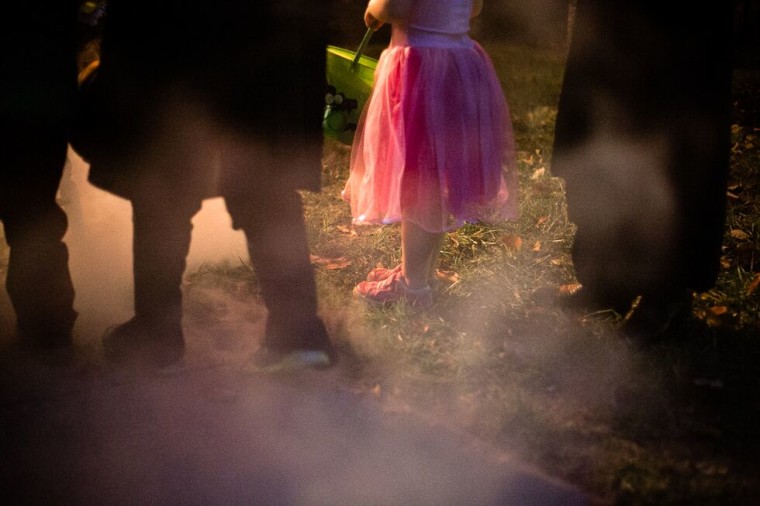 "Also, if you happen upon a fog machine, these can create some really awesome effects," she adds.
10. Forgo the flash.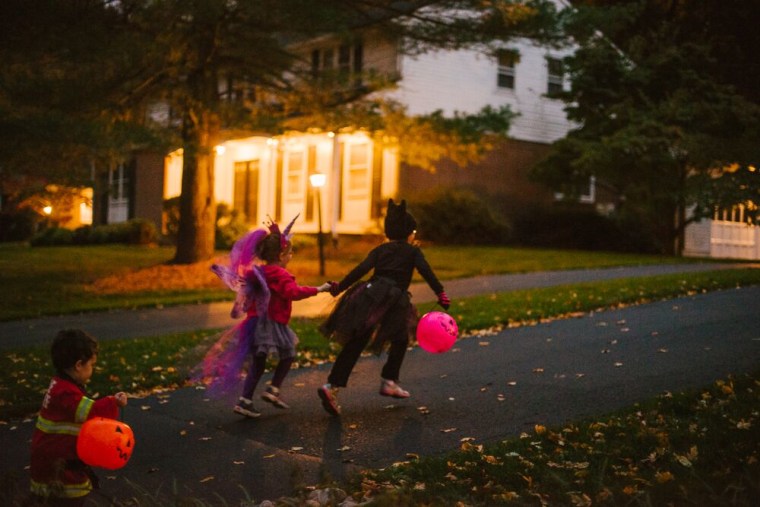 "Since Halloween usually starts at dusk and it only gets darker from there, dim light poses a challenge to capturing those perfect images," said Wyatt. "I've found the best thing to do is to just go with it and embrace the darkness."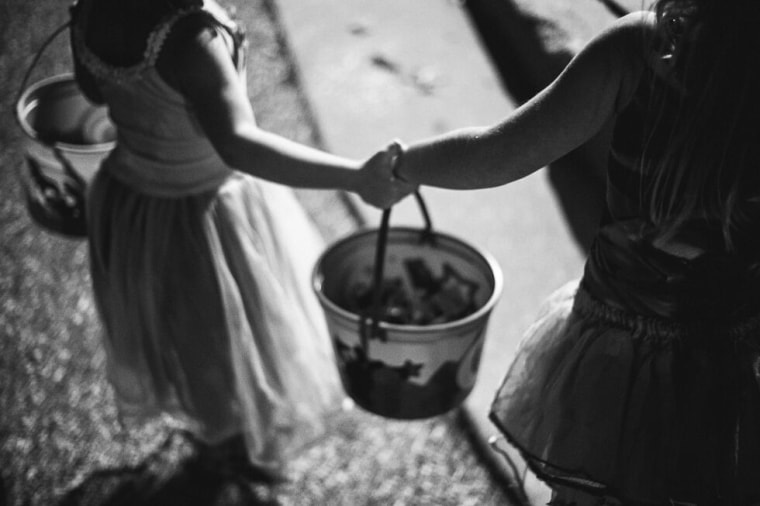 Wyatt says to avoid using the flash on your camera, instead looking around for the natural lighting provided by streetlights, lanterns, flashlights and porch lights.
11. Consider converting to black and white.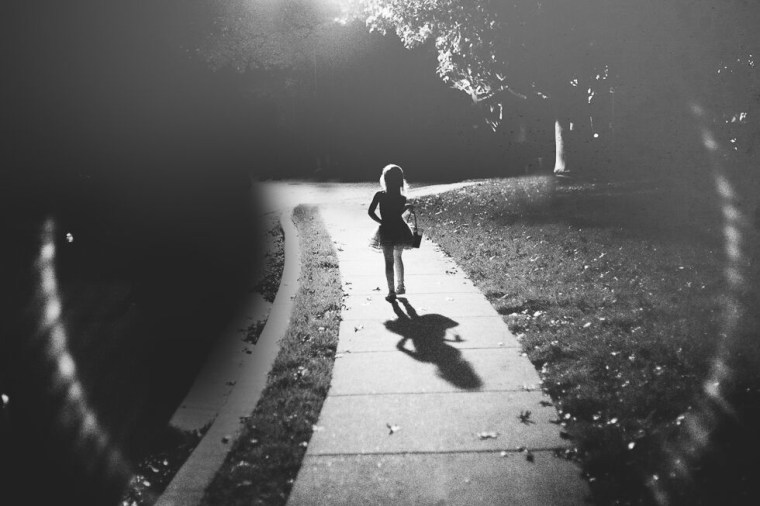 Wyatt says photos taken on Halloween often have a blue or orange tone to them due to poor lighting conditions. To salvage these images, the photographer recommends converting them to black and white in editing. "It's a great way to deal with the wonky colors that camera often throw out under less desirable lighting conditions," said Wyatt.
12. Check your camera settings beforehand.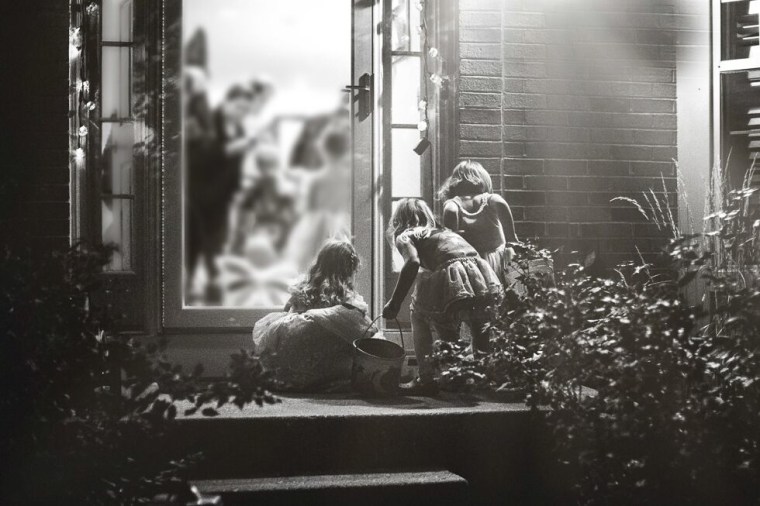 "To make the most of your point-and-shoot camera, spend a few minutes beforehand checking your settings. I'll bet your camera offers a night setting you never knew about that would be perfect for the evening," said Wyatt. "If you're using a DSLR, don't be afraid to up your ISO and open up your aperture to ensure a fast enough shutter speed to capture the action."
13. Be ready for the post-treat bliss.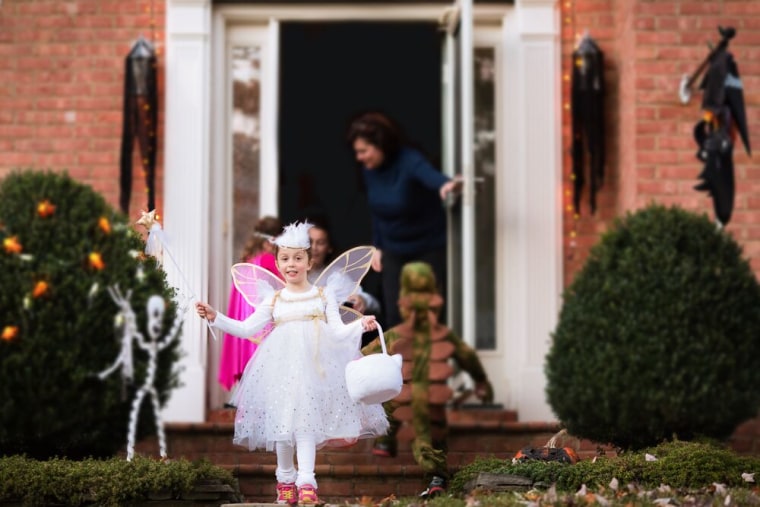 "Halloween photos often end up documenting a lot of following, with kids running excitedly ahead of you in anticipation of the next trick-or-treat location. The one pause you'll get is when they knock at the door and get their treats, but even then your trick-or-treaters have their back to you," said Wilkerson. "Take this opportunity to compose your photo and establish your settings so that you are ready to shoot as soon as they turn and come running back down the stairs, sidewalk, or driveway towards you."
This article was originally published on Oct. 9. 2015 on TODAY.com.