/ Source: TODAY Contributor
Parents are funny — especially on Facebook. And we love them for it.
Why? Because in the world of Facebook, where page after page of friends and family brim with pictures of of over-the-top vacations and stories of over-performing children, it's easy to think you're the only one who doesn't have their stuff together.
So we'd like to take a moment to give a shout out, an LOL, and an ROFL to the hilarious moms and dads who aren't afraid to tell it like it is.
Want to share your funniest parenting moments with TODAY? Just post them on our Facebook page at TODAY Parents, or tag "Sarah Maizes: Professional Writer. Amateur Mom" (our Parenting-Humorist-at-Large) in your comments. We'll pick our favorites to feature in our next installment!
Here are our picks for this week's funniest parenting on Facebook:
1. Total recall (One Funny Daddy)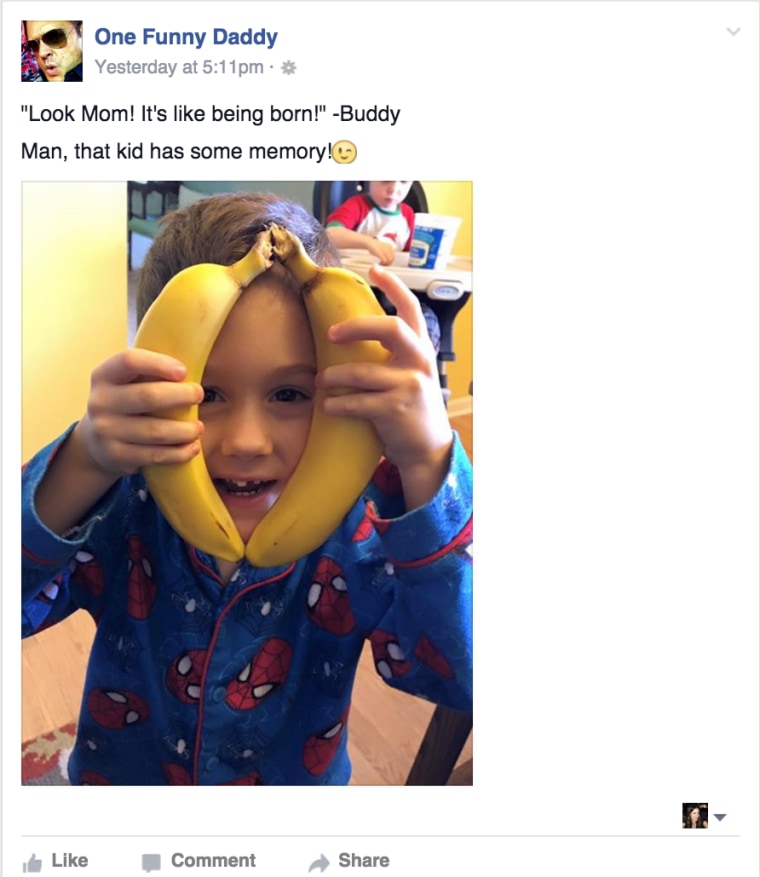 2. Whatever it takes (Stay Home Mama)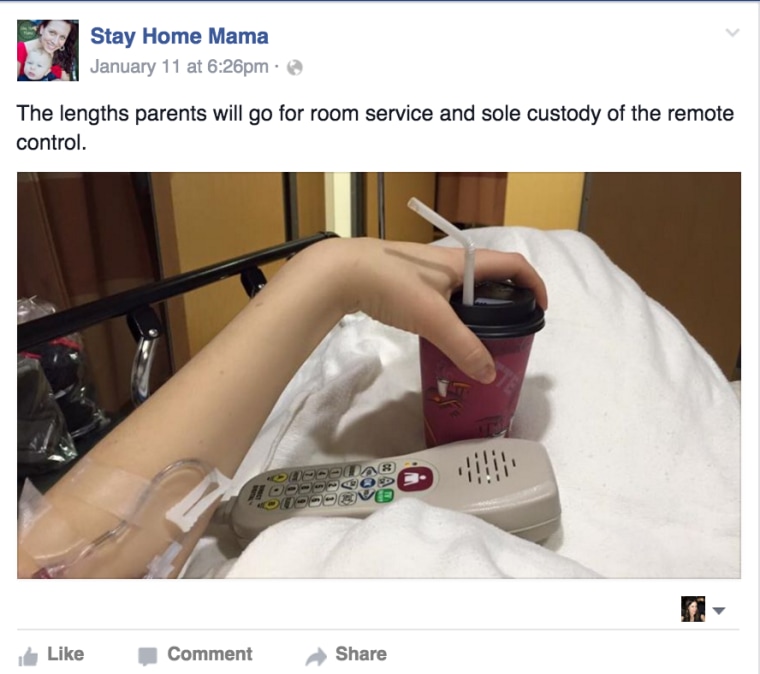 3. Laughter required (Oh, Honestly)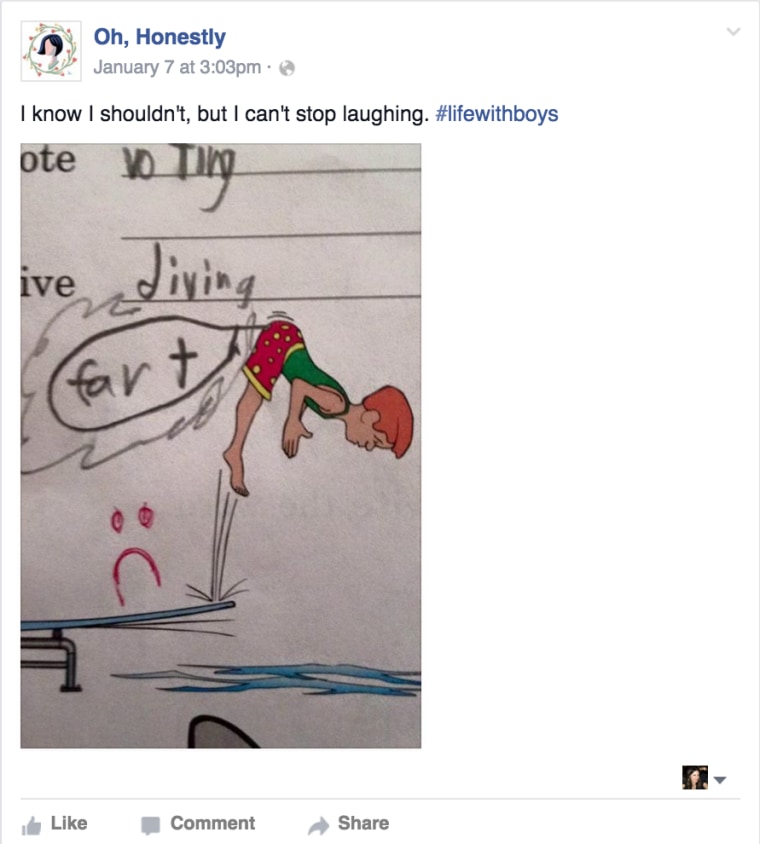 4. Best family member (The Malleable Mom)

5. Joke's on me (Another Mother Blog)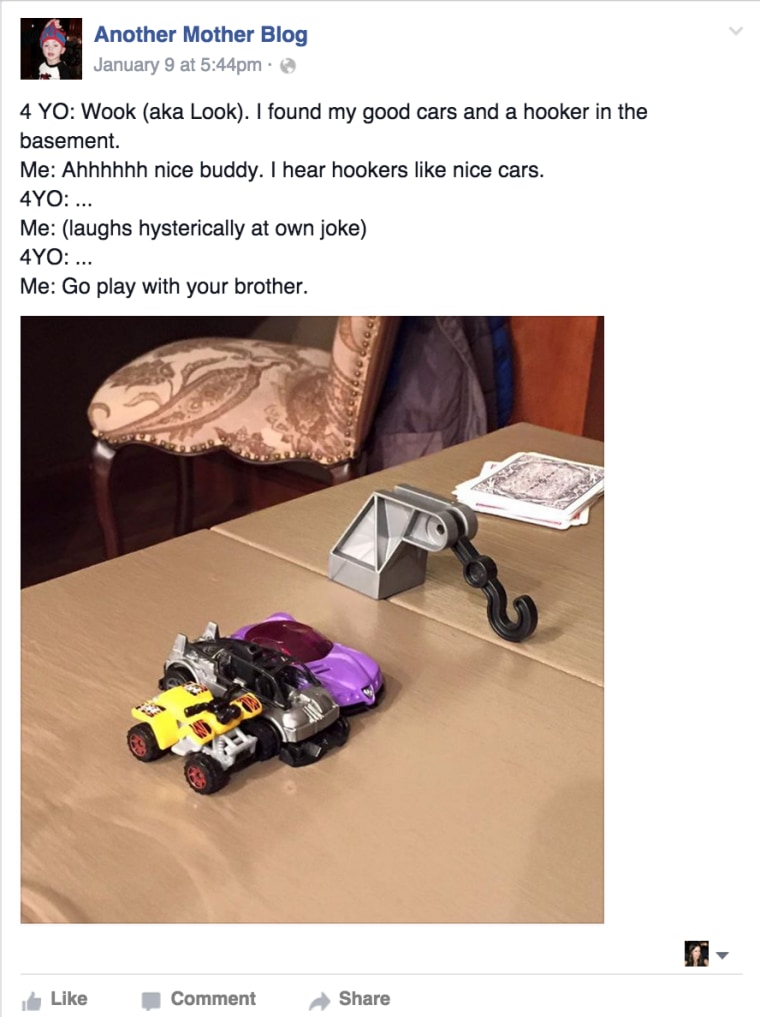 6. Fava beans, anyone? (Papa Does Reach)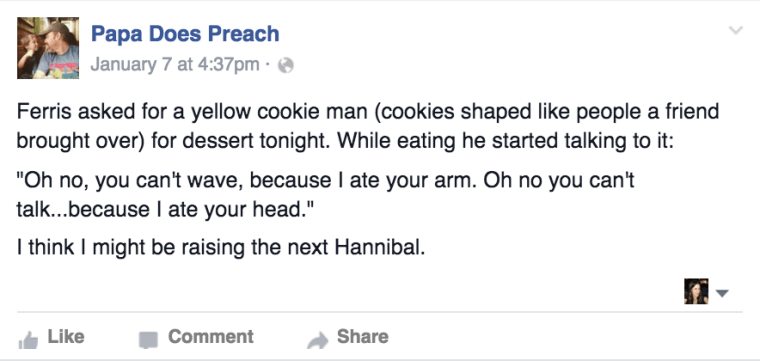 7. This mess I am (Surviving a Sleep Thief)

8. Armed and ready (Perfection Pending)

9. The things they do (Rodney Lacroix)

10. Just what you need (Sparkly Shoes and Sweatdrops)

11. Money well spent (Samara Speaks)

12. Memories made (The Dusty Parachute)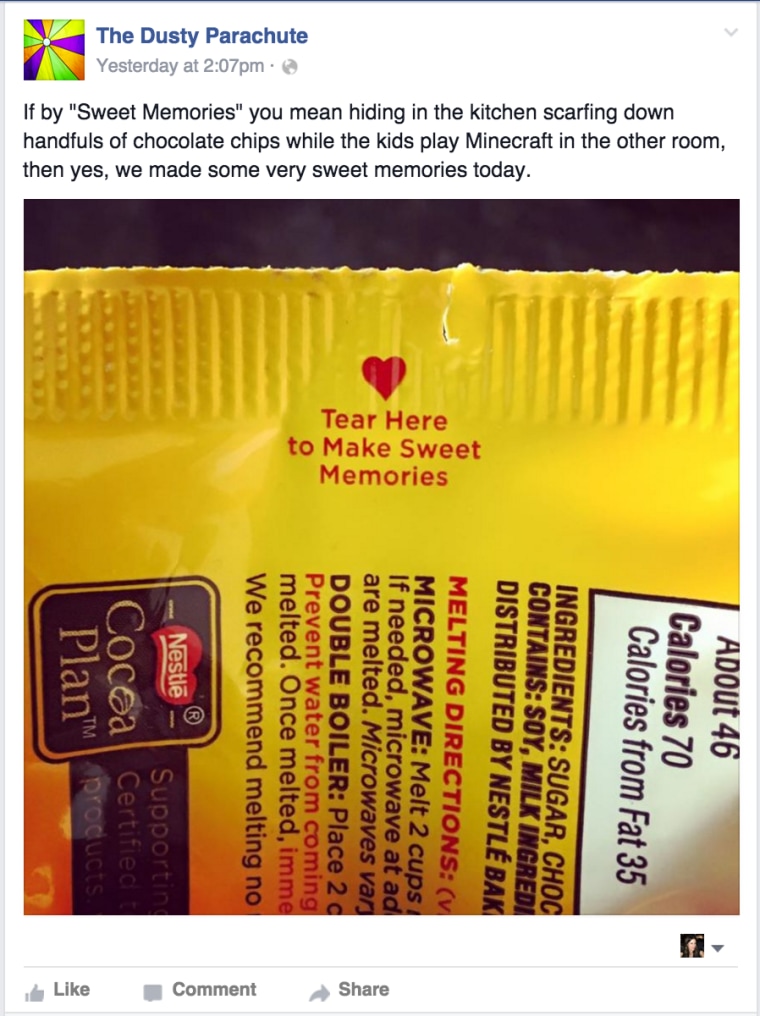 13. Duh, Mom (The 21st Century SAHM)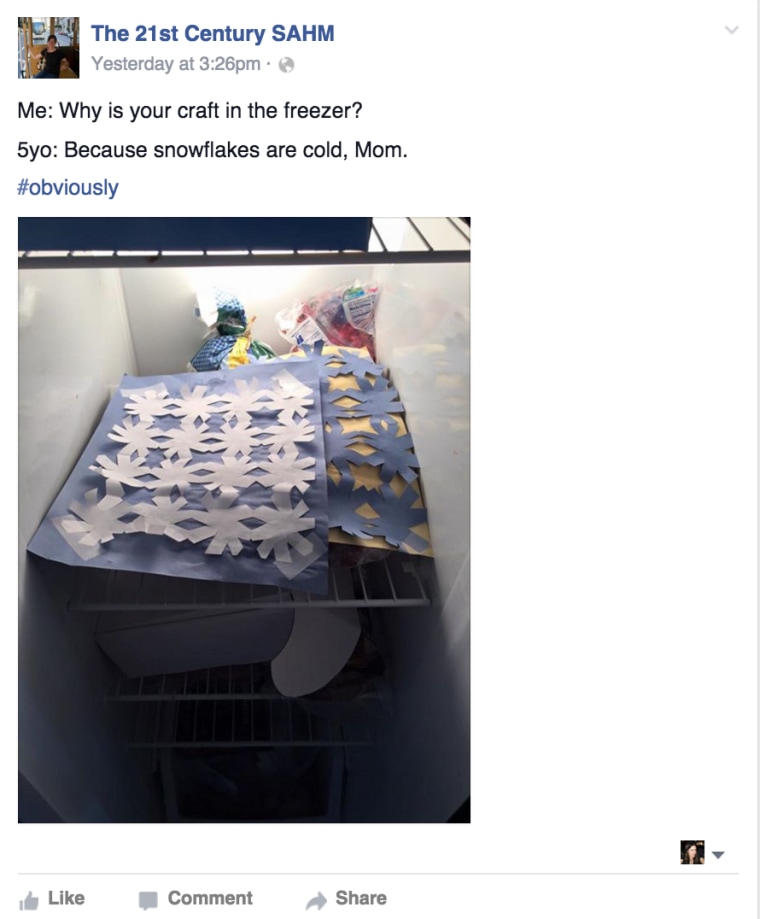 Sarah Maizes is a writer, producer, and the author of several award-winning picture books for children, including On My Way to The Bath and On My Way to Bed. FOLLOW HER on Facebook at http://www.Facebook.com/SarahMaizes and subscribe to www.SarahMaizes.com.