/ Source: TODAY Contributor
Parents are funny — especially on Facebook! And we love them for it.
Because in the world of Facebook where page after page overflows with pictures of elaborate holiday decorations and smiling sweater clad families, it's easy to think you're the only one who's losing their jolly ol' mind.
So we'd like to take a moment to say LOL to the hilarious moms and dads who aren't afraid to tell it like it really is. Here are our picks for this week's Funniest Parents on Facebook!
Want to share your funniest parenting moments with TODAY? Just post them on our Facebook page at TODAY Parents, or tag us OR Sarah Maizes (our Parenting-Humorist-at-Large) in your comments. We'll pick our favorites to feature in our next installment!
1. When science explains it all (Dad and Buried)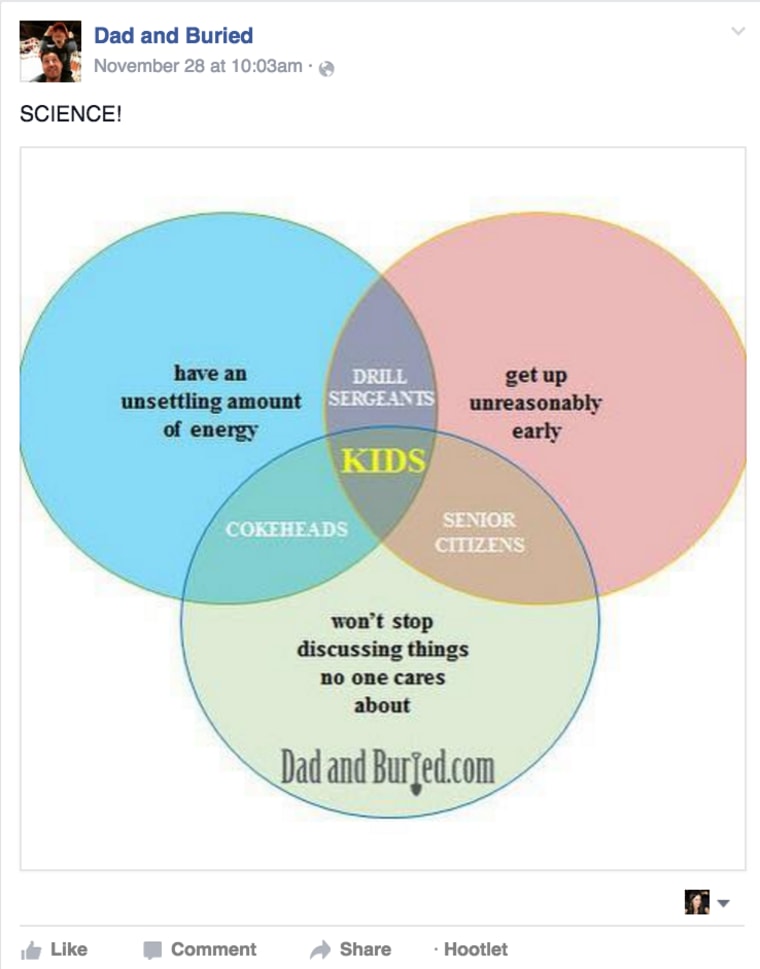 2. Blame game (Foxy Wine Pocket)

3. Elf exposed (Appetite for Honesty)

4. Full support (Samara Speaks)

5. Wish list (My dishwasher's possessed)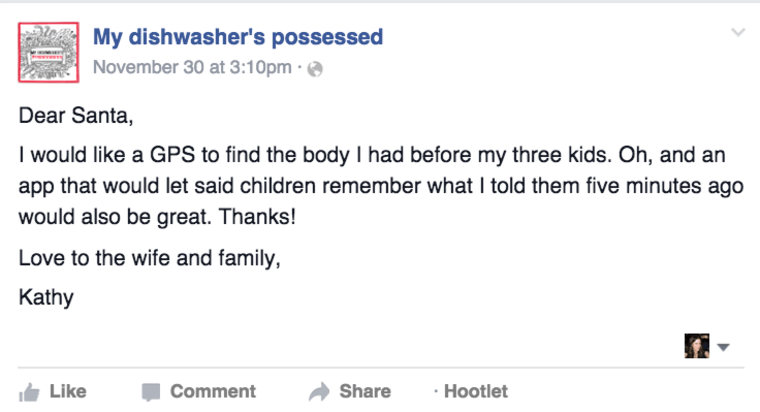 6. Cat scratch fever (Papa Does Preach)

7. Farewell, pumpkin (Why Did We Have All These Kids Anyway?)

8. Not my problem (Bad Sandy)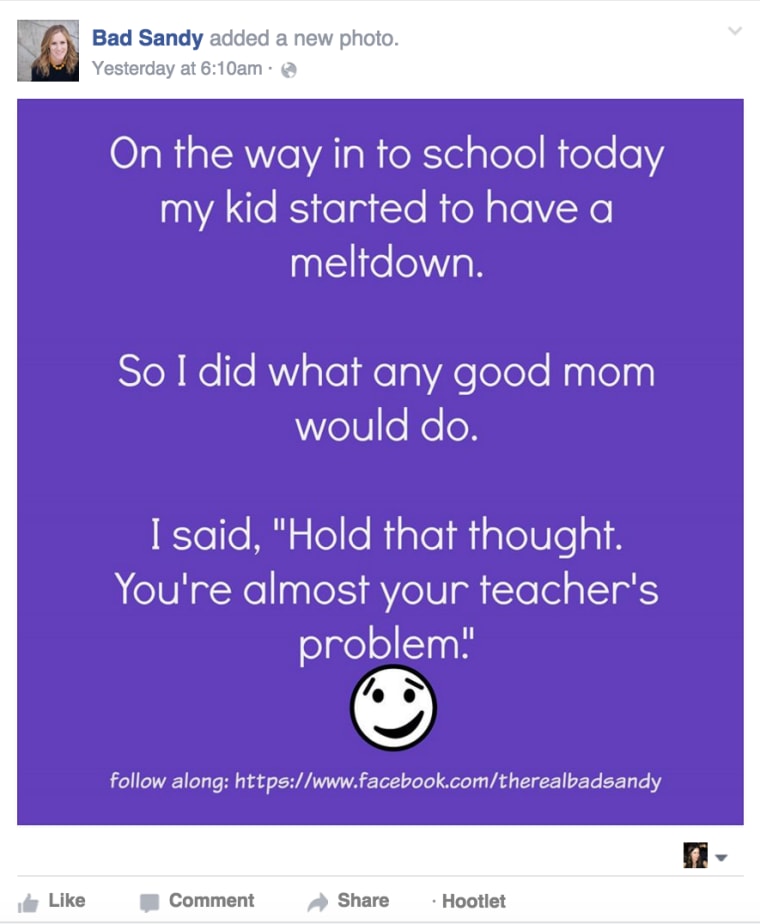 9. President Mom (Mom Babble)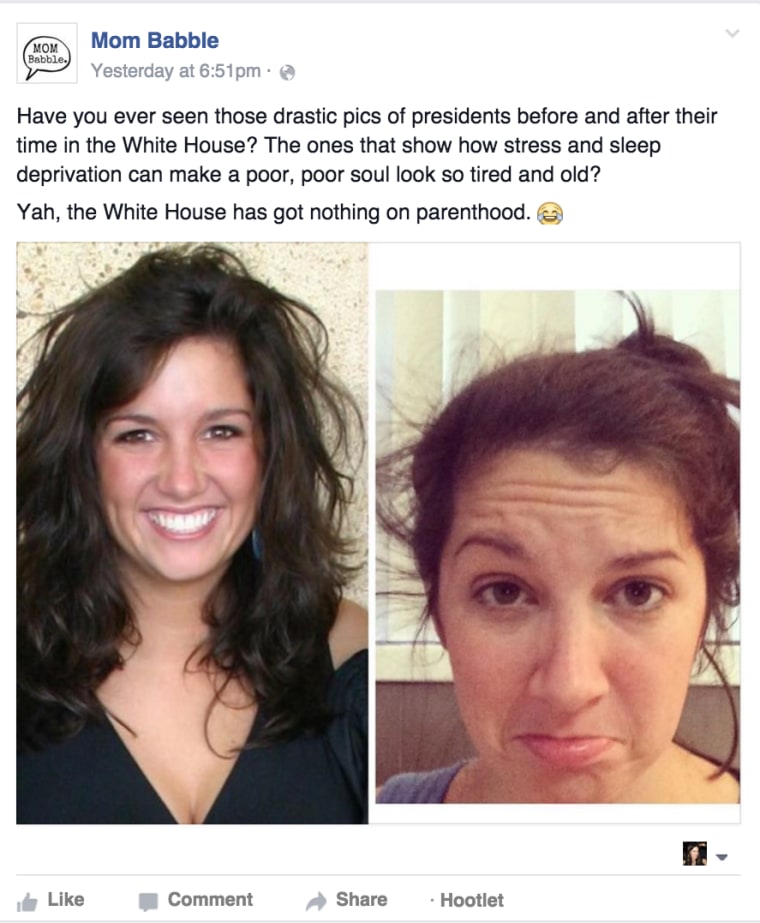 10. Over-achievers (Rach Riot)

11. Just Google it (Housewife Plus)

12. Still confused (Ellen Nordberg)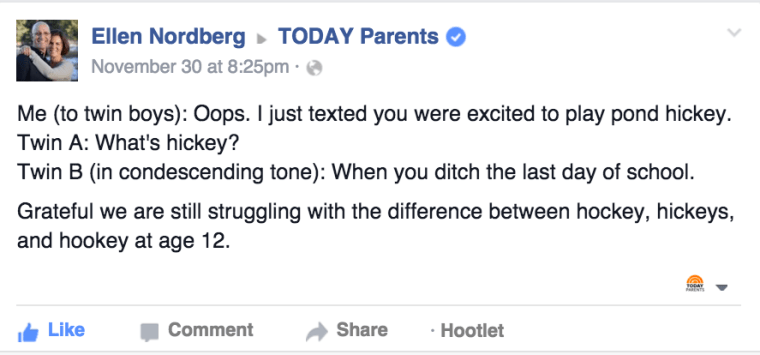 13. Good 'ole days (Daddy Anarchy)