/ Source: TODAY Contributor
Parents are funny — especially on Facebook! And we love them for it.
Because when the pages of Facebook are filled with photos of happy siblings playing amidst the fall leaves, homecoming kings and queens, and doorsteps lined with Pinterest-worthy Halloween decorations (including intricately carved pumpkins resembling the presidential candidates), it's easy to feel like you're the only one behind the ball.
So we'd like to take a moment to say LOL to the hilarious moms and dads who aren't afraid to tell it like it really is. Here are our picks for this week's Funniest Parents on Facebook!
Want to share your funniest parenting moments with TODAY? Just post them on our Facebook page at TODAY Parents, or tag us OR Sarah Maizes in your comments. We'll pick our favorites to feature in our next installment.
1. The morning after (Jenerally Informed)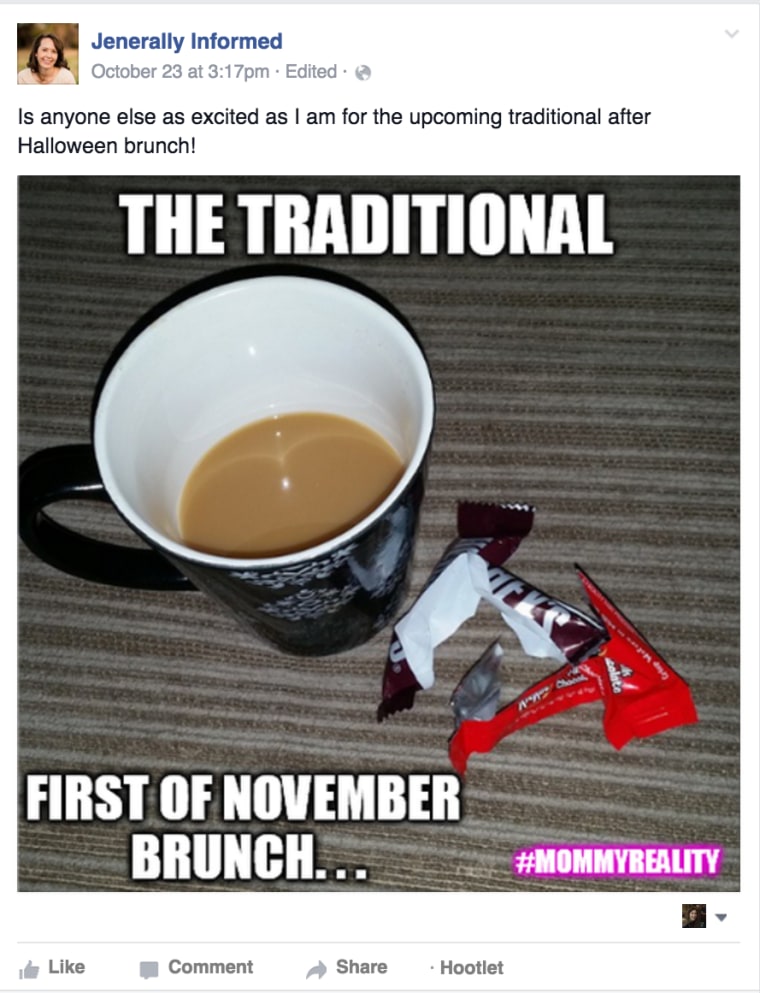 2. Princess and the...pee? (Oh, Honestly)

3. Does he really love me? (Papa Does Preach)

4. Why did I DIY? (The Dose of Reality)

5. Inside out (The Dusty Parachute)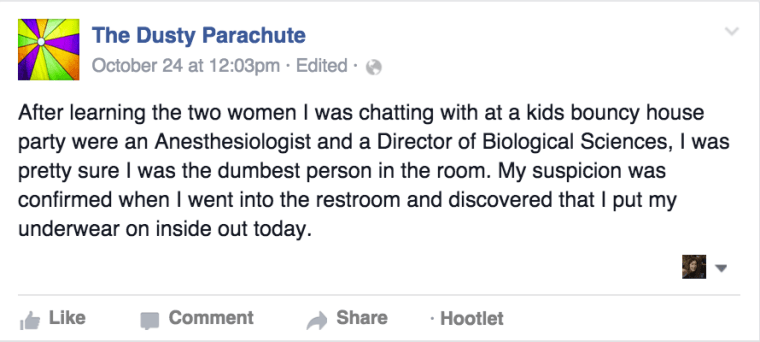 6. Post-work punishment (Sarah Smiley)

7. Part of the job (Bad Sandy)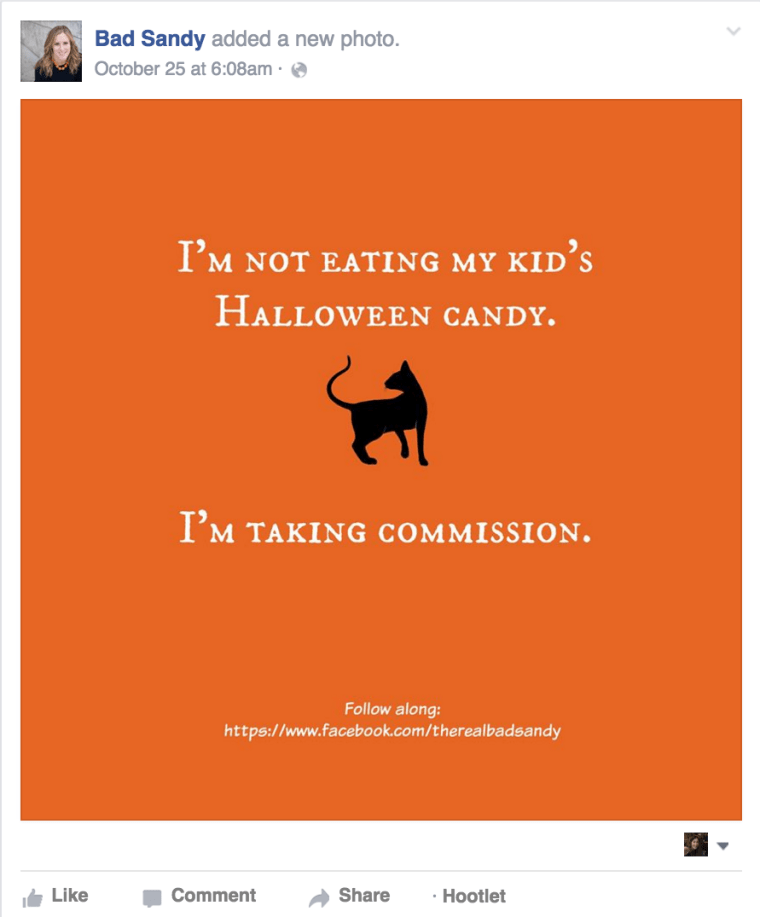 8. That wasn't the plan (Punk Rock Papa)

9. When wine doesn't suffice (Foxy Wine Pocket)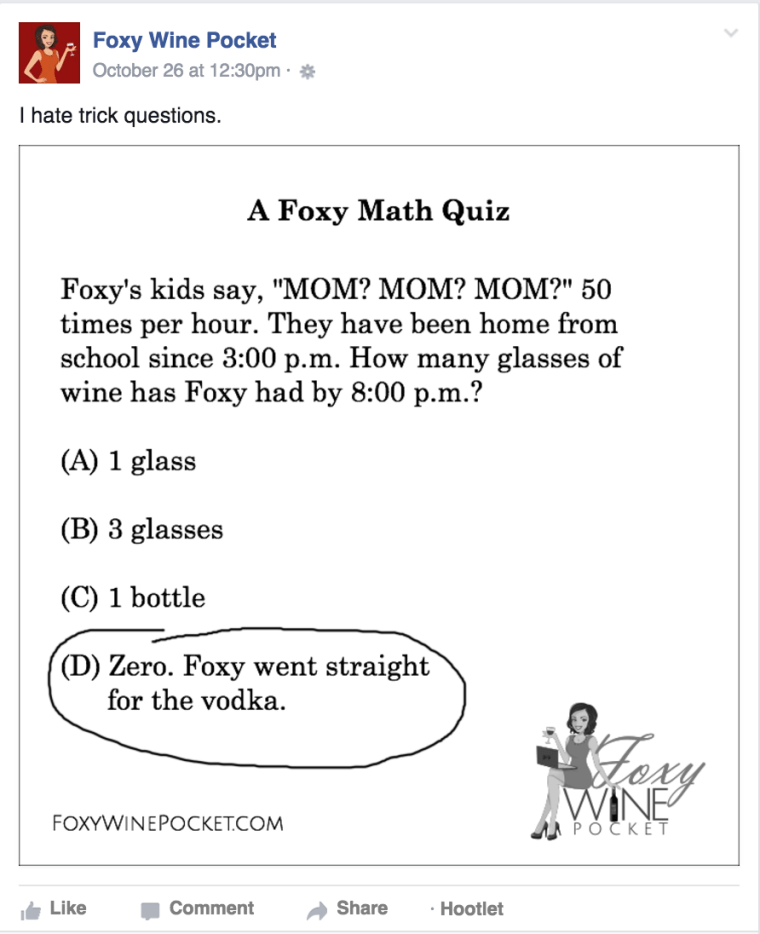 10. When nothing has been accomplished (Joelle Wisler)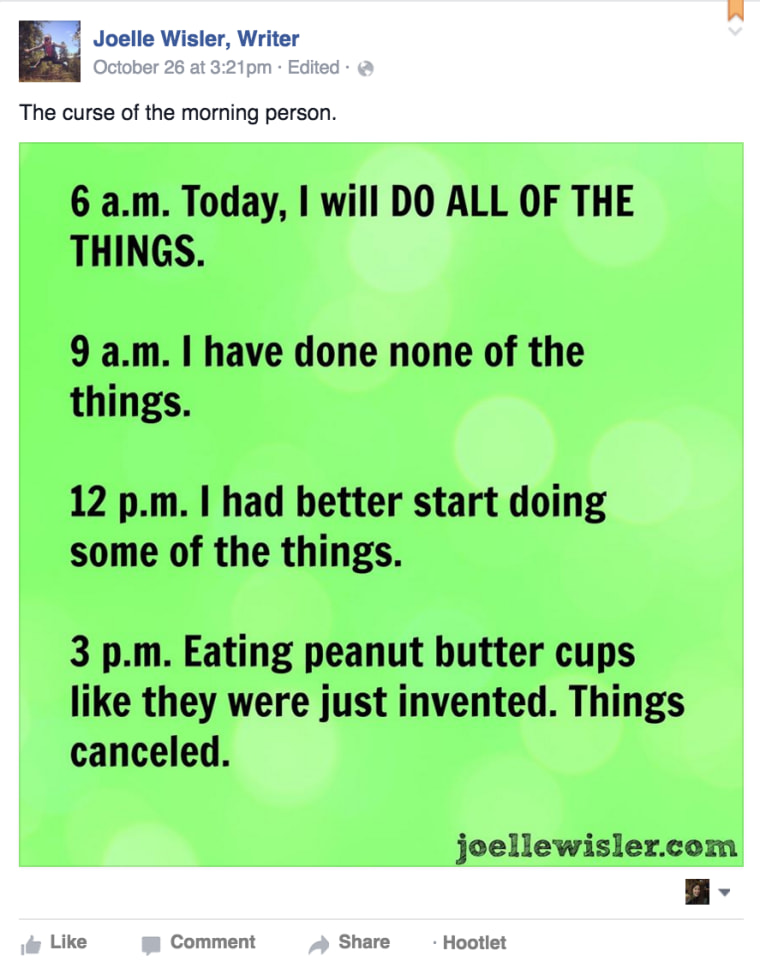 11. Now that's a pretty sight (Rants From Mommy Land)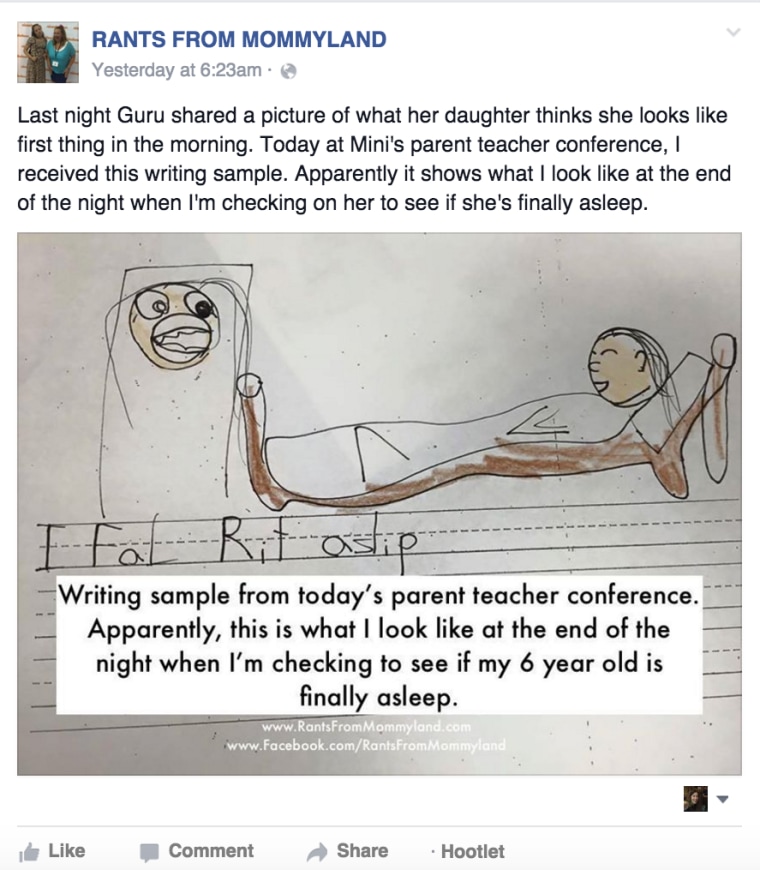 12. Babysitter bingo (Perfection Pending)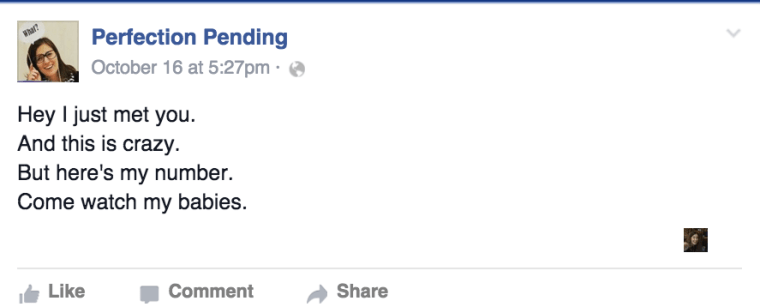 13. Selective listening (Mommy, for real)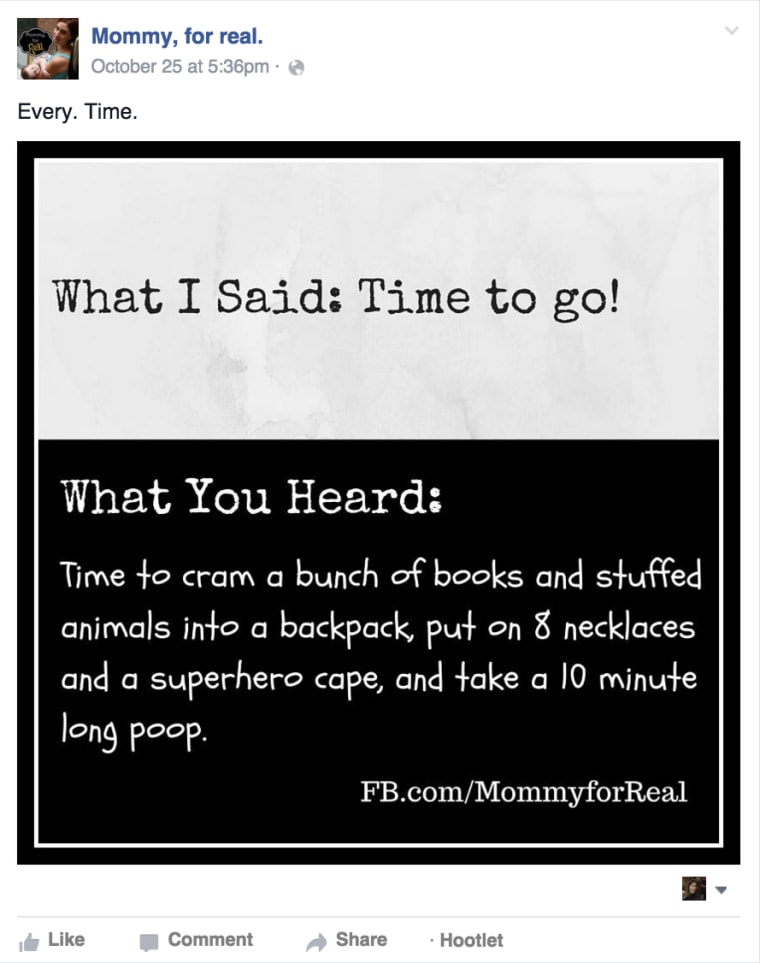 Sarah Maizes is an author, humorist and "Content Ninja" living in LA. She's a blogger, speaker, comedian, producer, and the author of several humor books, including On My Way to Bed. (Check out her books here!) Find her on Facebook and subscribe to her blog: www.SarahMaizes.com.