/ Source: TODAY Contributor
Parents are funny — especially on Facebook! And we love them for it.
Because when the pages of Facebook are overflowing with pictures of Spring Break vacation photos of smiling children sipping virgin mai tais (and definitely not crying about the sand in their swimsuits), it's easy to think you're the only one who's going insane.
So we'd like to take a moment to give a shout out, LOL, or maybe just a little QCWTBS (Quiet Chuckle While The Baby Sleeps) to the hilarious moms and dads who aren't afraid to tell it like it really is.
Want to share your funniest parenting moments with TODAY? Just post them on our Facebook page at TODAY Parents, or tag us OR Sarah Maizes (our Parenting-Humorist-at-Large) in your comments. We'll pick our favorites to feature in our next installment!
Here are our picks for this week's Funniest Parents on Facebook!
1. Who is running this joint? (Runaway Mama)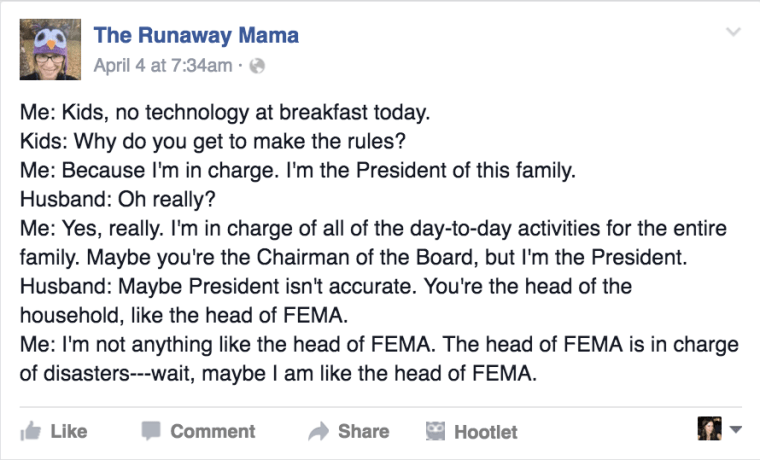 2. Just ask me (Outmanned)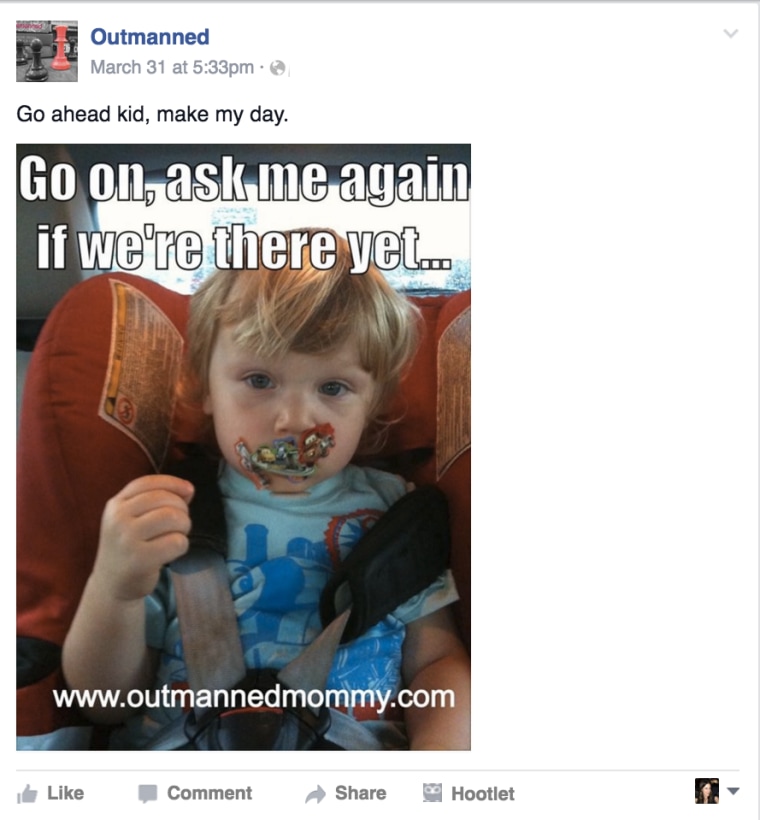 3. It's gettin' hot in here (Another Mother Blog)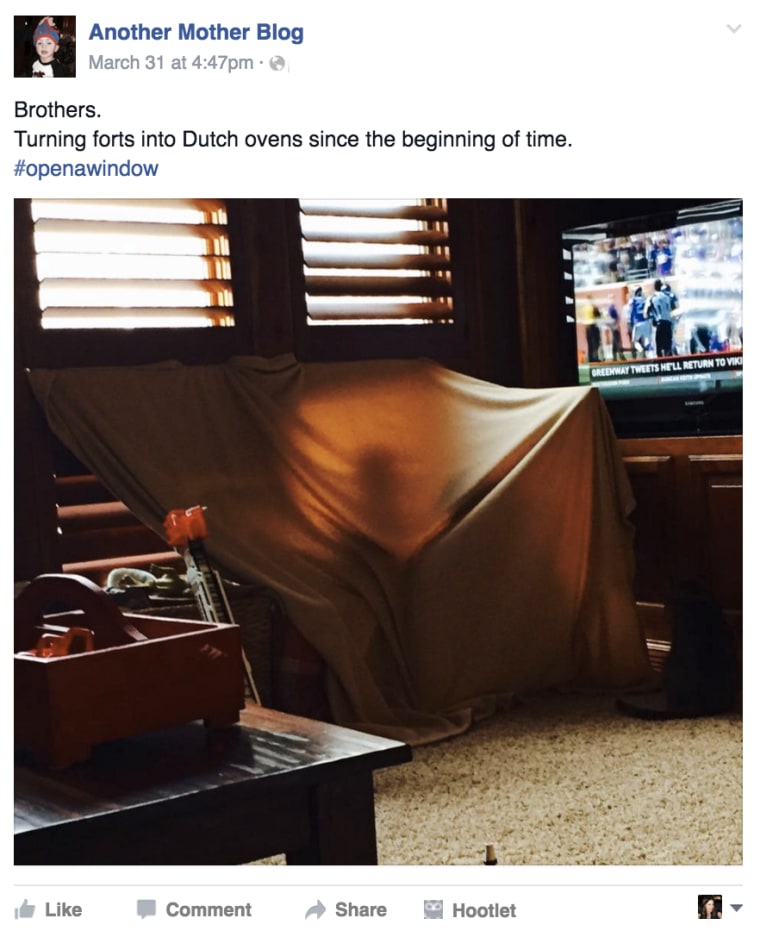 4. Beware, future drivers (Stage Too)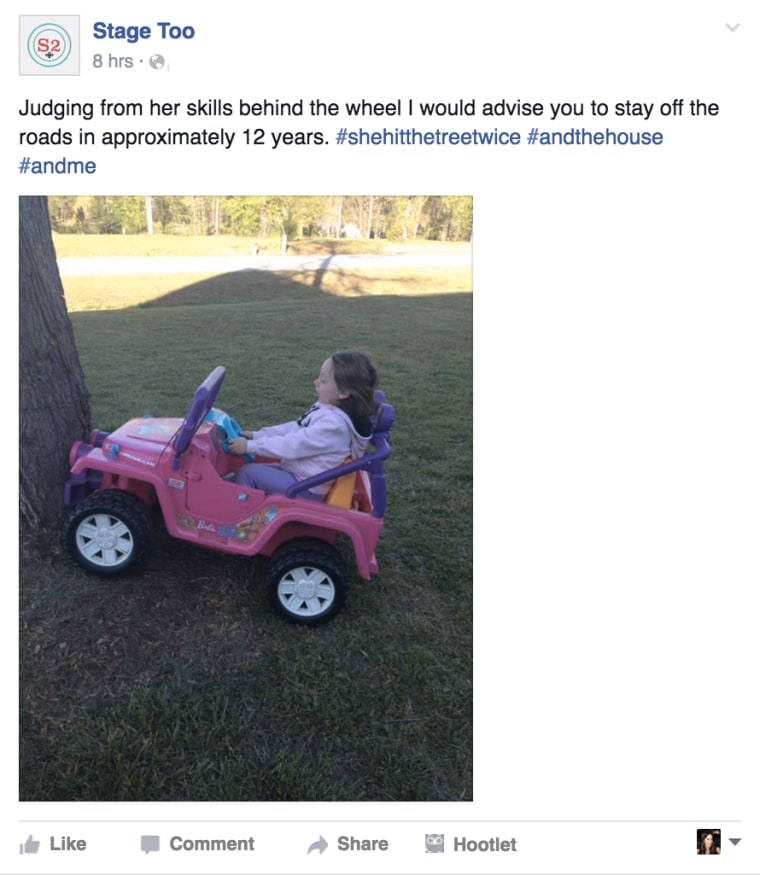 5. When all he** breaks loose(Rookie Mommy Raising Boys)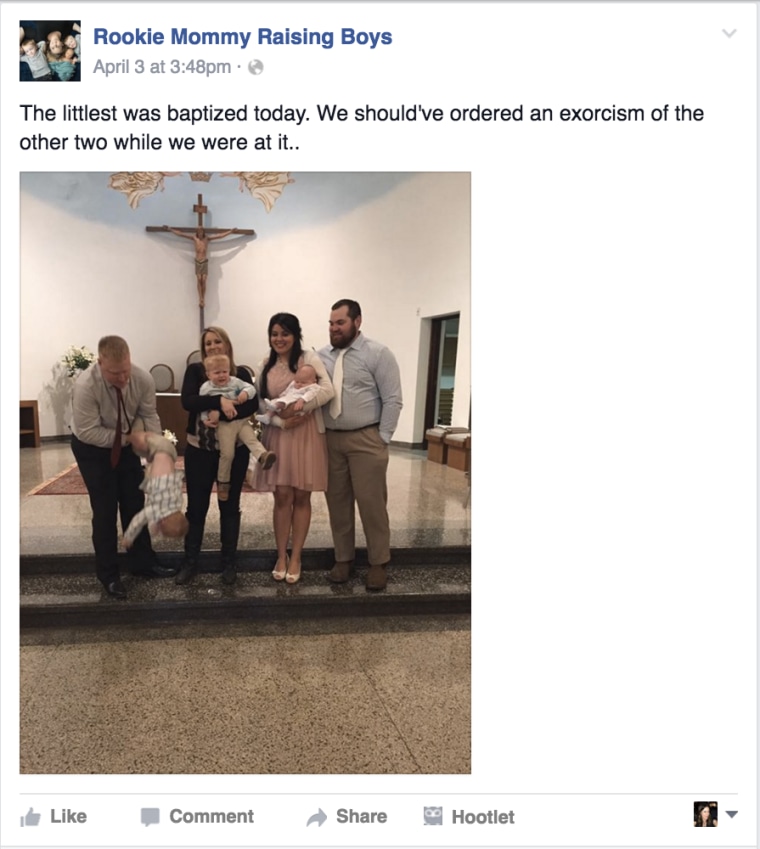 6. Tax babies (Mama Needs a Nap)

7. What did it say? (Hedger Humor)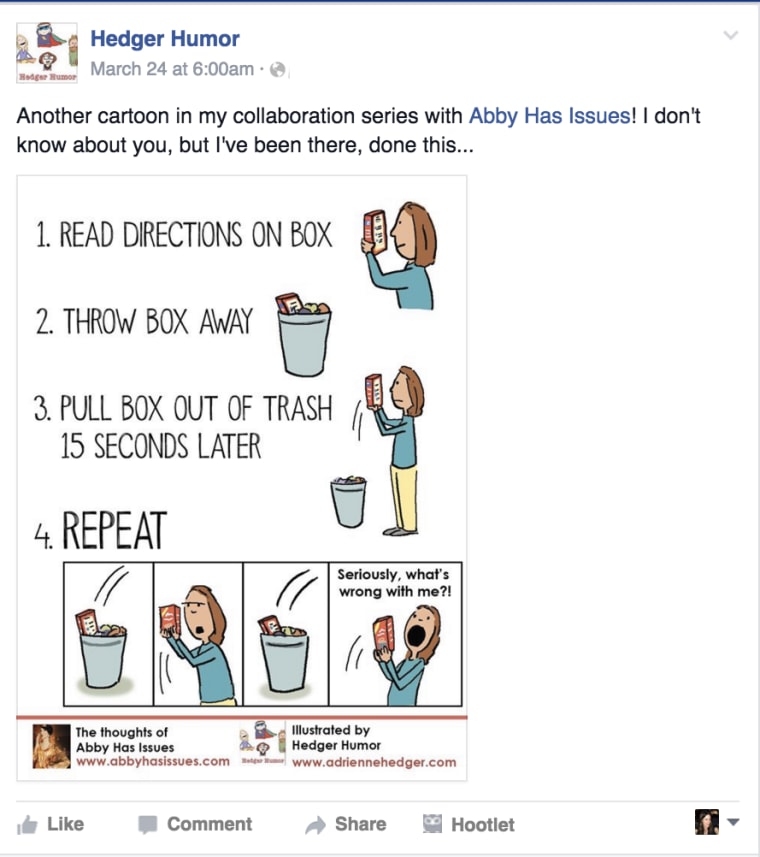 8. The rules (Bianca Jamotte LeRoux)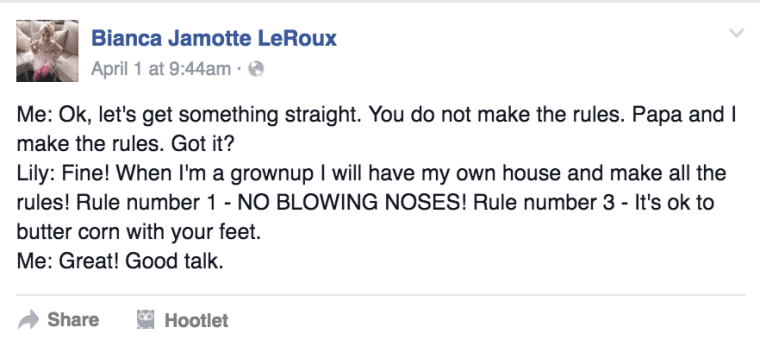 9. Music to my ears (Lynn Morrison)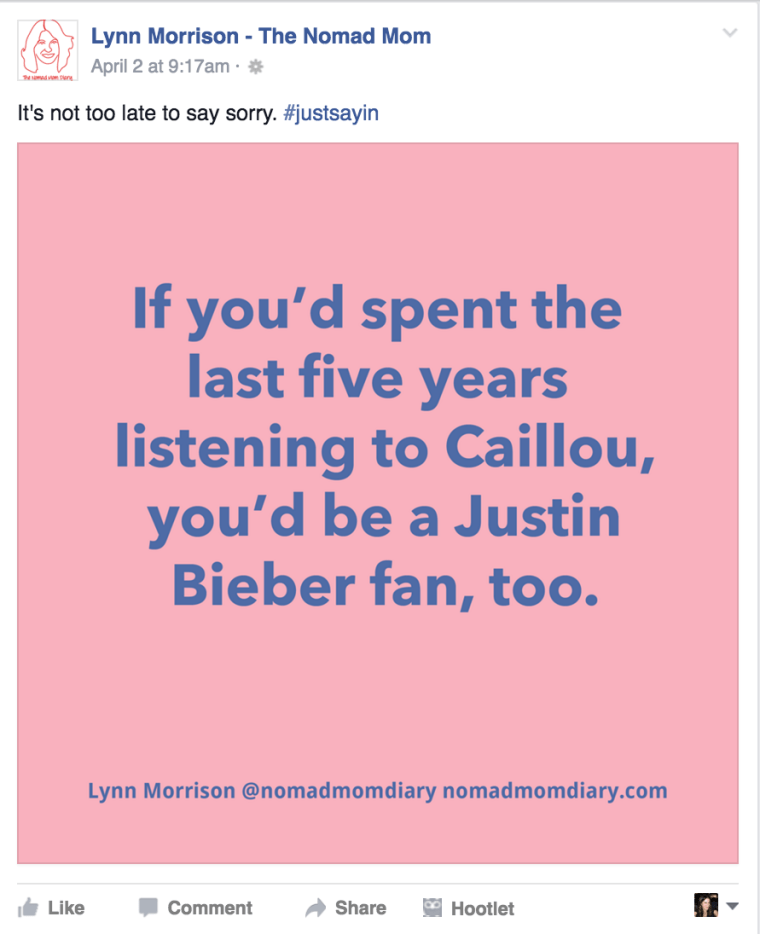 10. Easy money (Rodney LaCroix)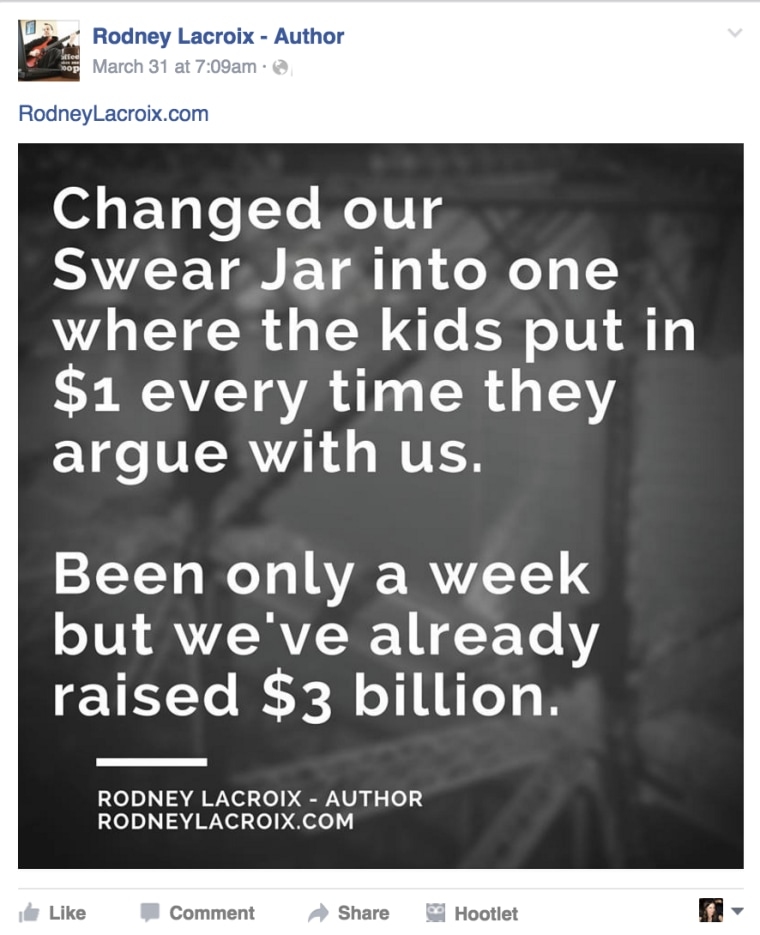 11. It's their tune (Whitney Fleming)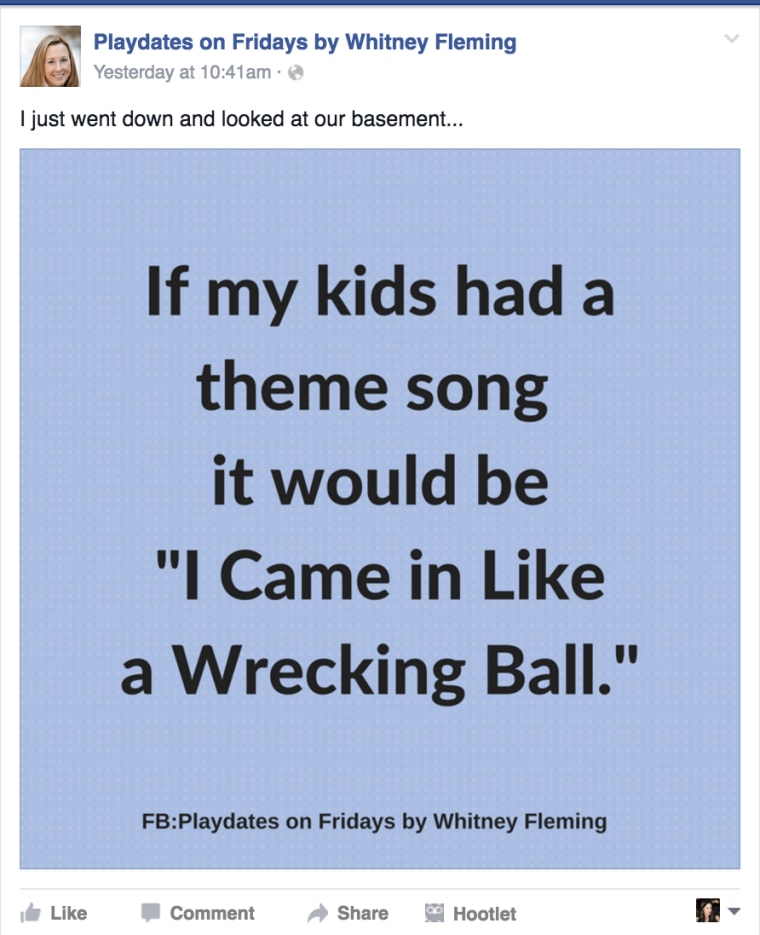 12. Minding my own business (That Tam I Am)

13. Nothing in common (Frantic Mama)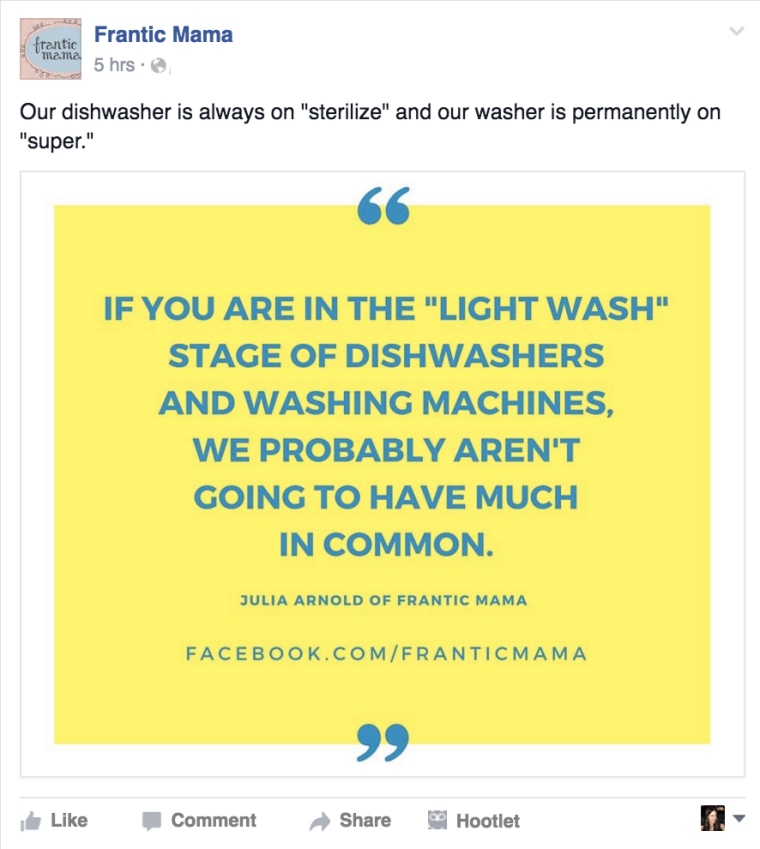 Sarah Maizes is a parenting & lifestyle humorist who keeps it real (funny) on Facebook and her blog at www.SarahMaizes.com. She's the author of several humor and Picture Books for kids, including On My Way to Bed. Check out her books here!