/ Source: TODAY Contributor
Maybe it's the long summer days. Maybe it's the heat. But you parents were especially funny on Facebook this week! In particular, all of the posts about grandparents swooping in to give parents a much-needed break made one thing very clear — we're not the only ones losing our cool.
So let's take a moment to give a shout out, high-five or simple LOL to the hilarious moms and dads who aren't afraid to tell it like it really is. Here are our picks for this week's Funniest Parents on Facebook!
Want to share your funniest parenting moments with TODAY? Just post them on our Facebook page at TODAY Parents, or tag us OR Sarah Maizes (our Parenting-Humorist-at-Large) in your comments. We'll pick our favorites to feature in our next installment!
1. Brush what? (The Lolo Chronicles)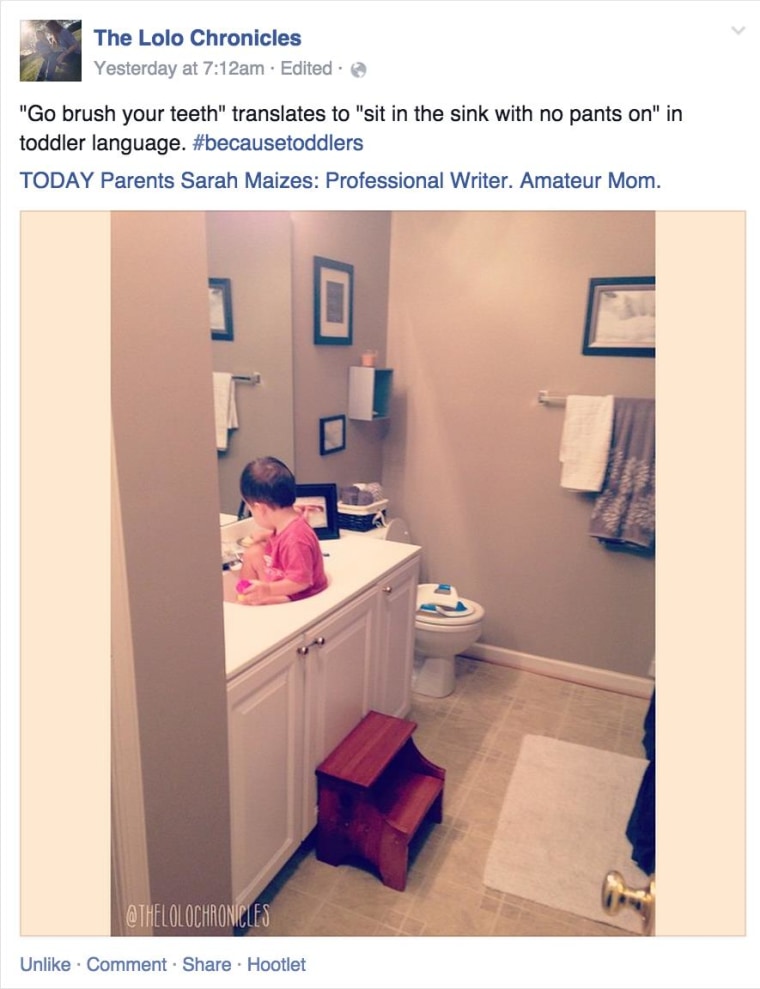 2. Did I hear the G word? (Story of this life)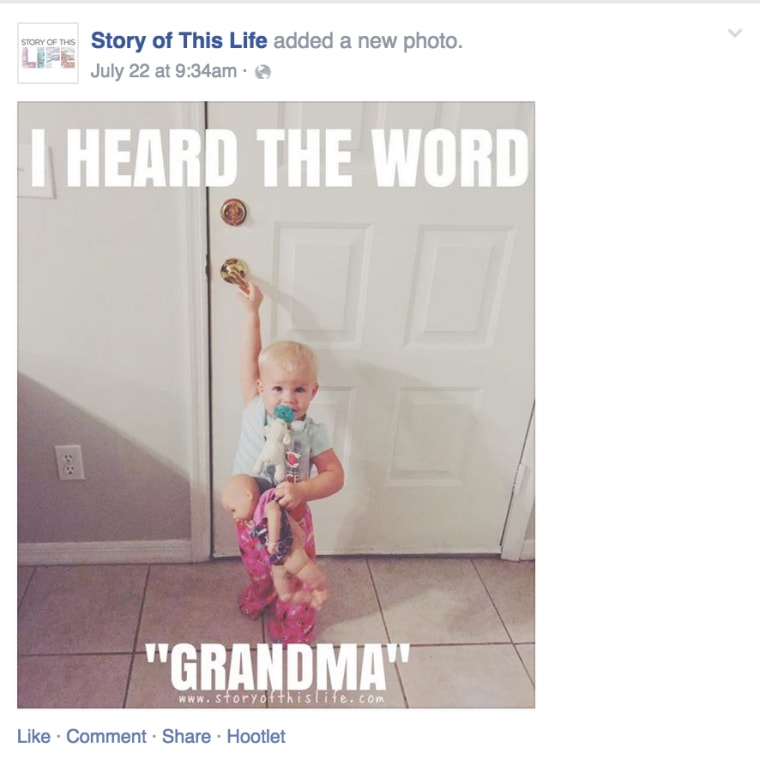 3. What pretty eyeballs you have (A Splendid Messy Life)

4. What a trip (Papa does preach)

5. The ultimate ransom (Sparkly Shoes and Sweatdrops)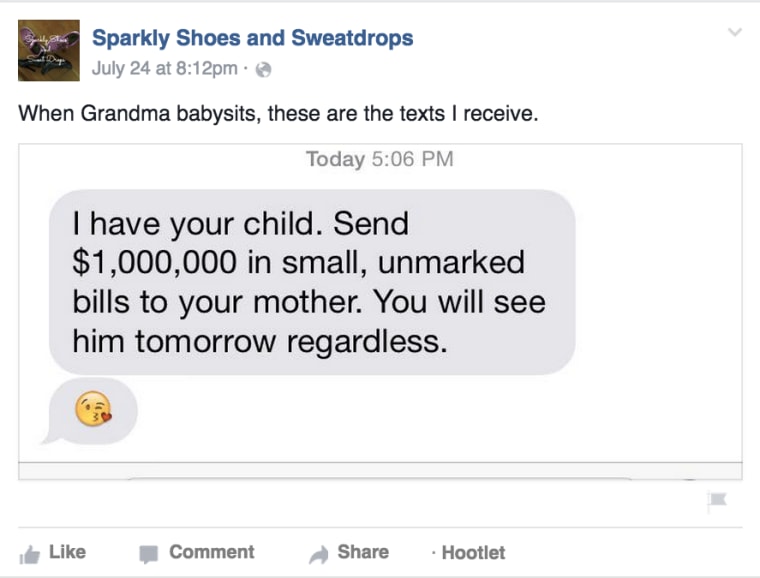 6. What a compliment (Kate Hall)

7. Understandable mix-up (Tara Wood)

8. Short-lived freedom (Shannon Day's Martinis and Motherhood)

9. Beach vacation bummer (Simon Holland)

10. Christmas in July (Rach Riot)

11. Move out, move on (Happy and humble)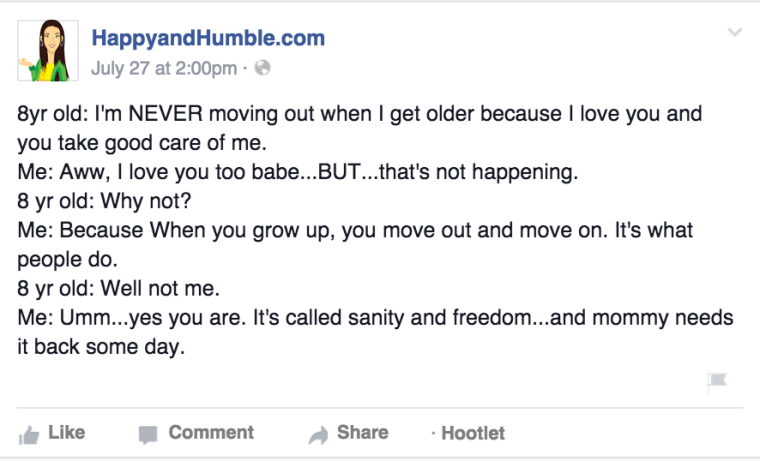 12. Grocery list gone wild (Let me start by saying)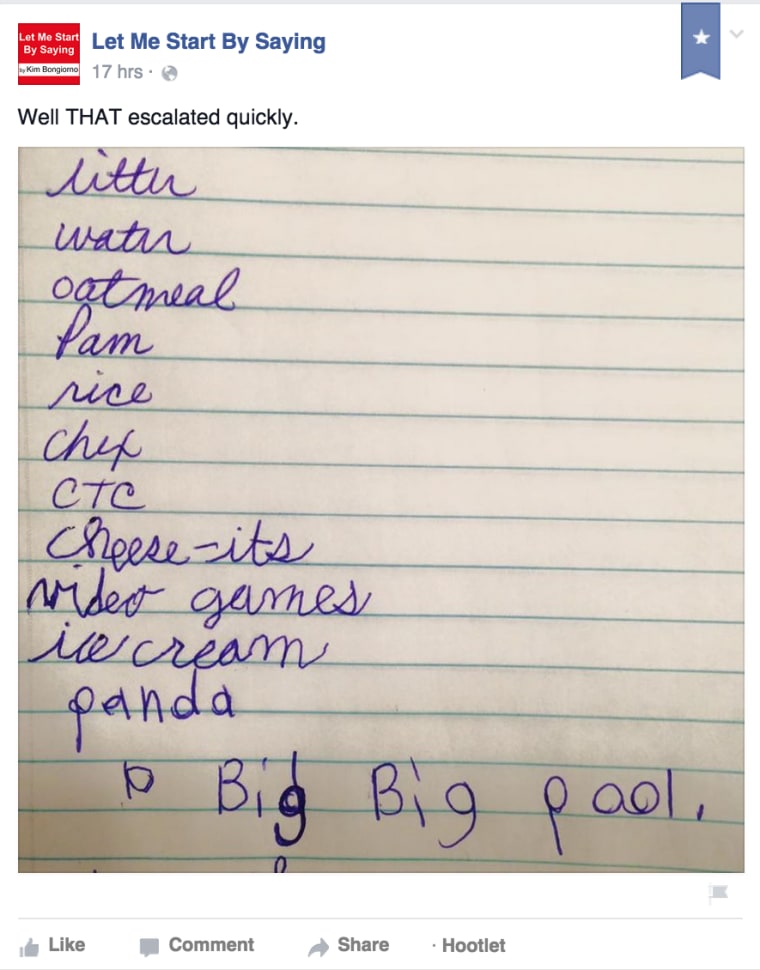 13. Wet suits, wherever (Suburban snapshots)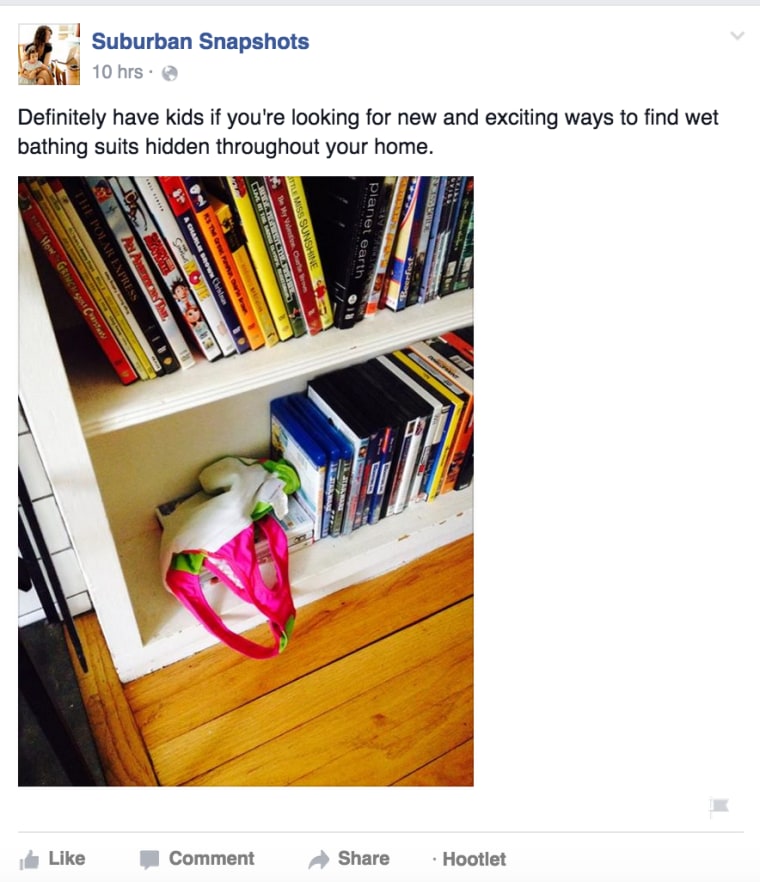 Sarah Maizes is an author, writer and humorist living in LA with her 3 kids, 2 cats and 2 hamsters…oops…make that 1 hamster. She's the author of many humor books including On My Way to the Bath.Follow her on Facebook and subscribe to her website.