/ Source: TODAY Contributor
In the world of Facebook, where pages overflow with posts by parents filled with #gratitude, #happiness, and #blessings for their beautiful, picture-perfect lives, it's easy to think you're the only one who wants to tear their hair out… even if it's only a few weeks into summer vacation.
So we'd like to take a moment to give a shout out, high-five or simple LOL to the hilarious moms and dads who aren't afraid to tell it like it really is. Here are our picks for this week's Funniest Parents on Facebook!
Want to share your funniest parenting moments with TODAY? Just post them on our Facebook page at TODAY Parents, or tag us OR Sarah Maizes (our Parenting-Humorist-at-Large) in your comments. We'll pick our favorites to feature in our next installment!
1. We got this. (Life of Dad)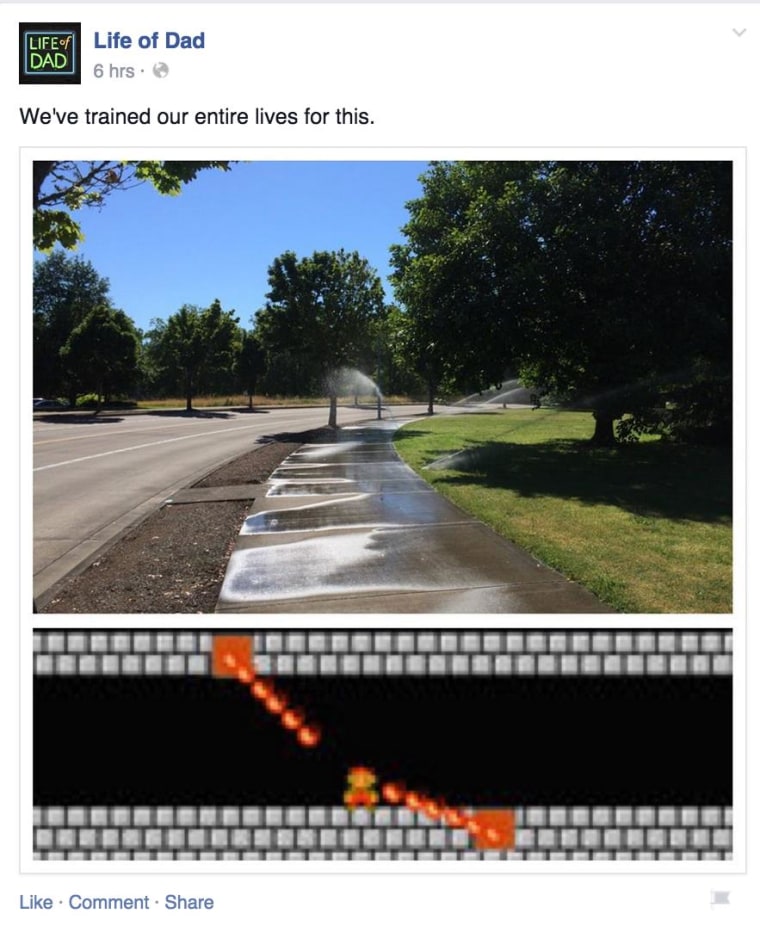 2. What I meant was... (My dishwasher's possessed)

3. Ready for anything (The Fordeville Diaries)

4. It's not a party till someone wears a lampshade (The Outnumbered Mother)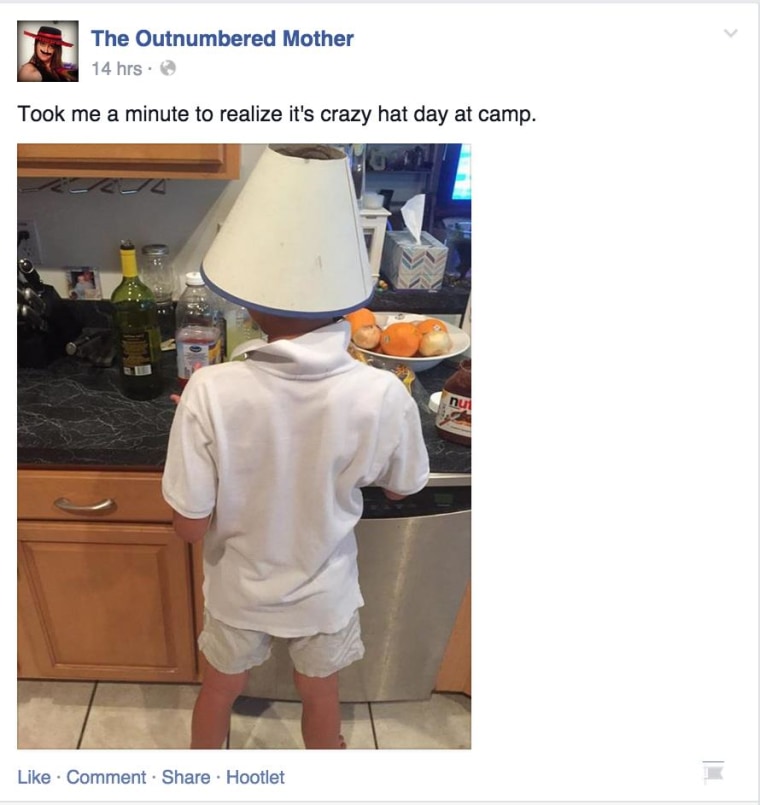 5. When science is wrong (Tara Wood)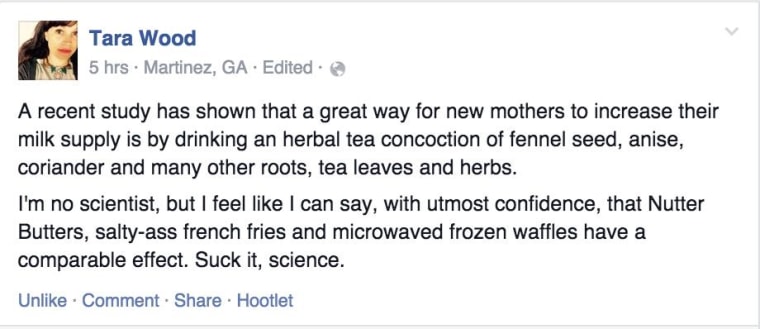 6. Awkward crafts (Another Mother Blog)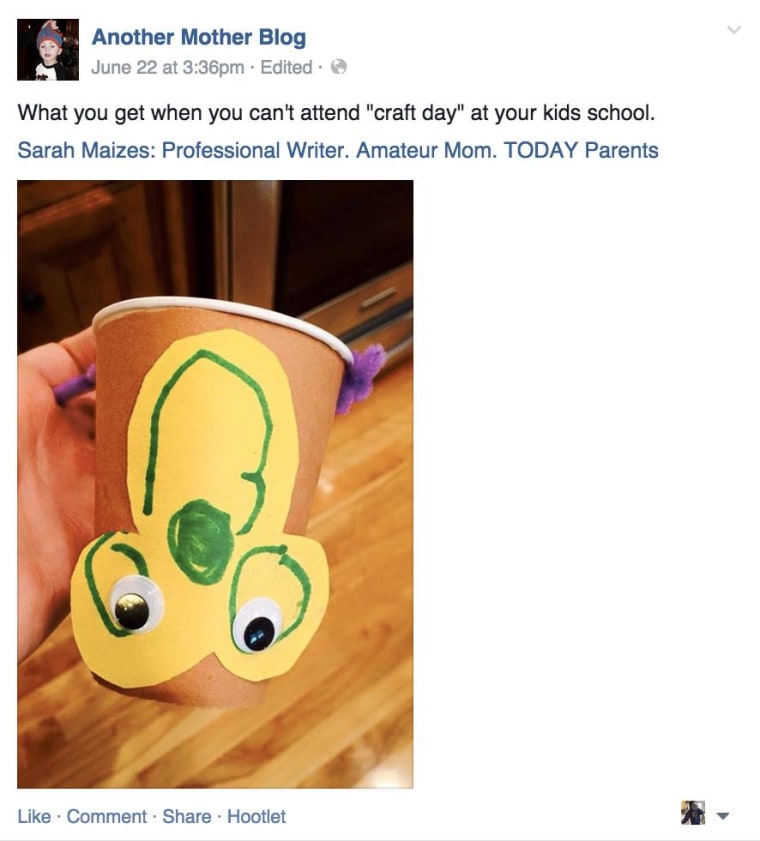 7. When they finallly get it (Oh, Honestly)

8. Dirty feet (Mom Babble)

9. Look at me (Carriage before marriage)

10. Sunscreen strategy (Alexandra Rosas)

11. Will pay for compliment (Jennifer Scharf)

12. Same old drill (Mommy A to Z)

13. That one house (Happy and Humble)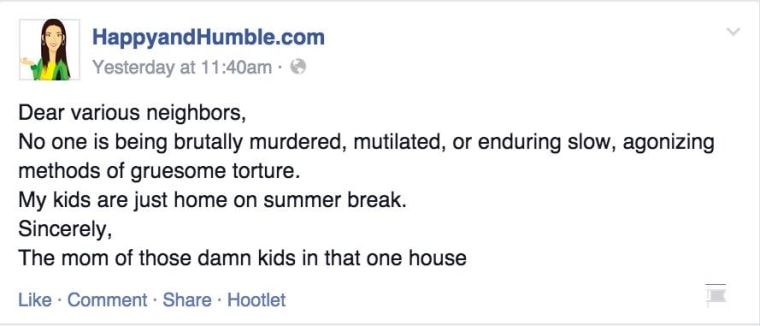 Sarah Maizes is a writer, speaker and humorist living in LA with her 3 kids, 2 cats and 2 hamsters…oops…make that 1 hamster. She's the author of many kids books including the award-winning children's book "On My Way to Bed." Follow her on Facebook and subscribe to www.SarahMaizes.com.