/ Source: TODAY Contributor
Parents are funny — especially on Facebook! And we love them for it.
Because in the world of Facebook, where pages overflow with images of Mensa-worthy school projects, seven-course Bento Box lunches and smiling, well-rested newborns (and their moms!), it's easy to think you're the only one going insane.
So we'd like to take a moment to say LOL to the hilarious moms and dads who aren't afraid to tell it like it really is. Here are our picks for this week's Funniest Parents on Facebook!
Want to share your funniest parenting moments with TODAY? Just post them on our Facebook page at TODAY Parents, or tag us OR Sarah Maizes (our Parenting-Humorist-at-Large) in your comments. We'll pick our favorites to feature in our next installment!
1. Family discount (Pamela StPeter)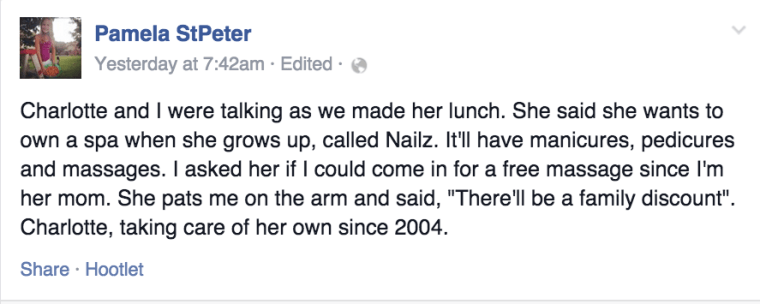 2. Hiding spot (Fandads.com)

3. Ready for Halloween (A Splendid Messy Life)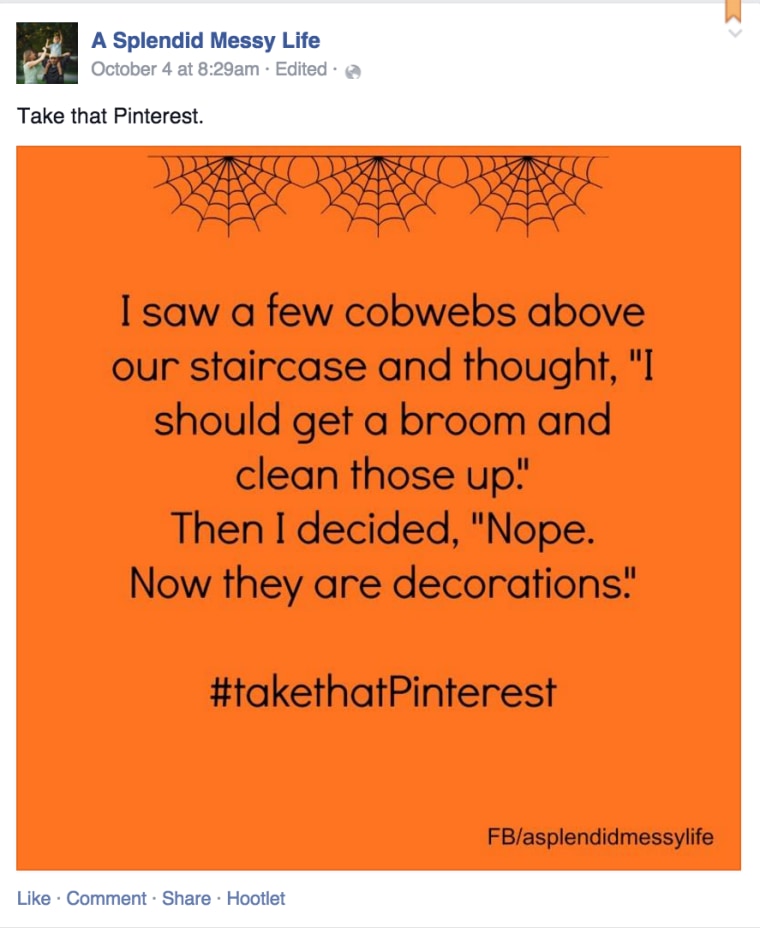 4. Roadtrip, by the numbers (Dose of Reality)

5. Mom's homework (The Runaway Mama)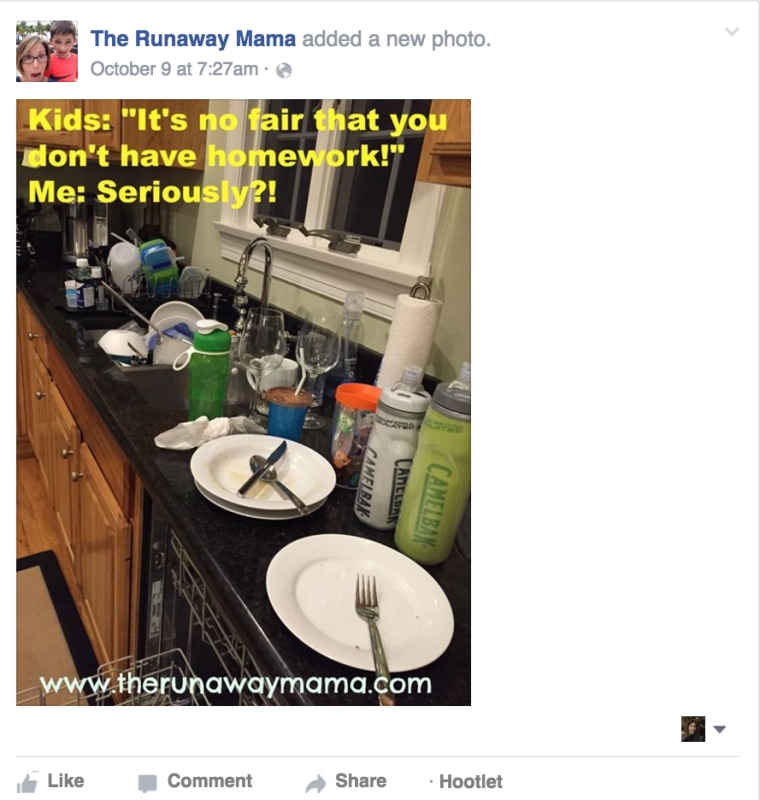 6.It's happening now? (Punkwife.com)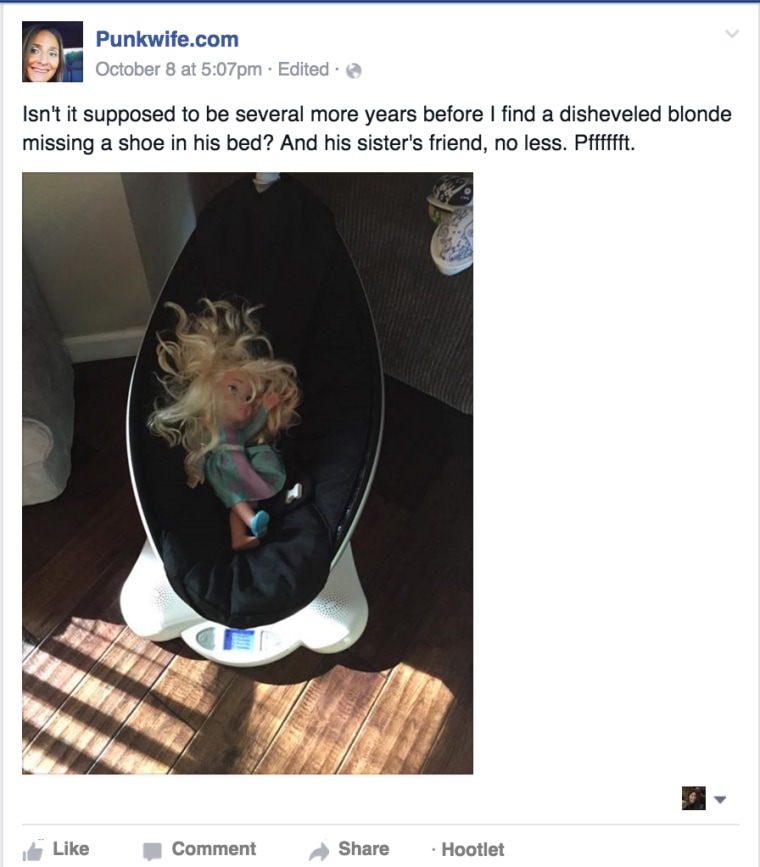 7. Don't get me started (RachRiot)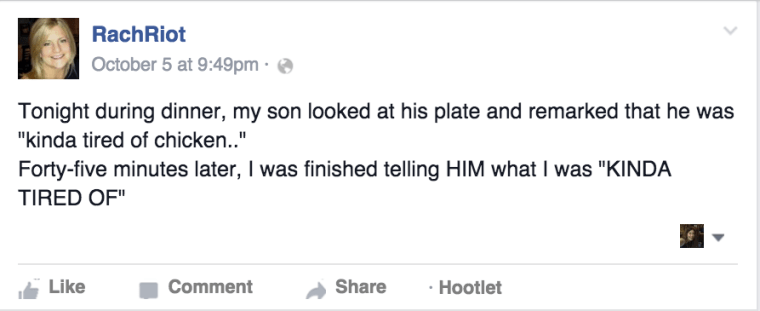 8. Load of laundry (MyLifeSuckers)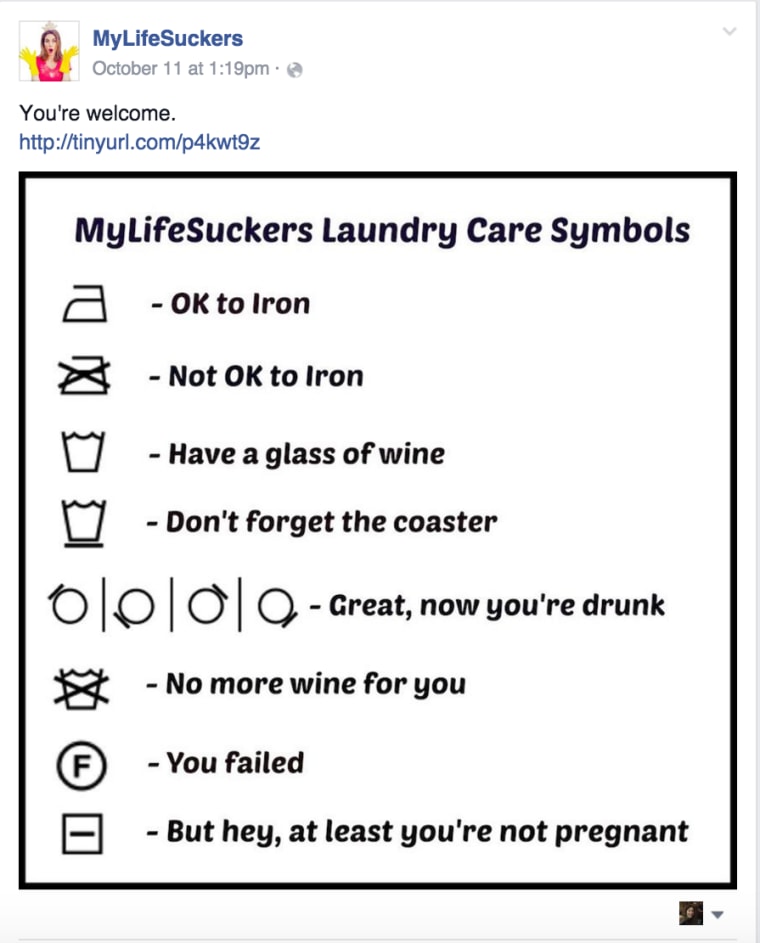 9. The bird, times two (M.Blazoned)

10. No idea (EarMuffsKids)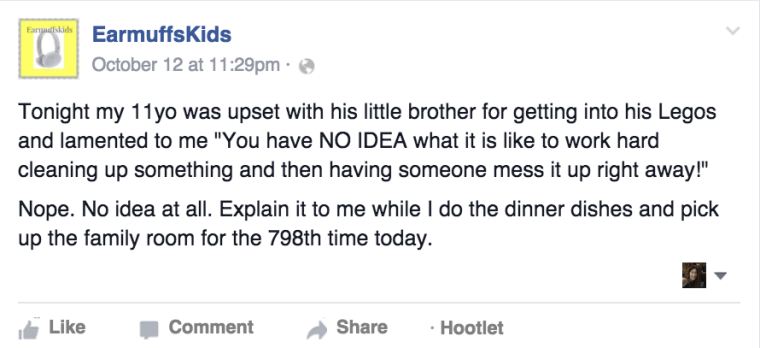 11. Drink menu (Simon Holland)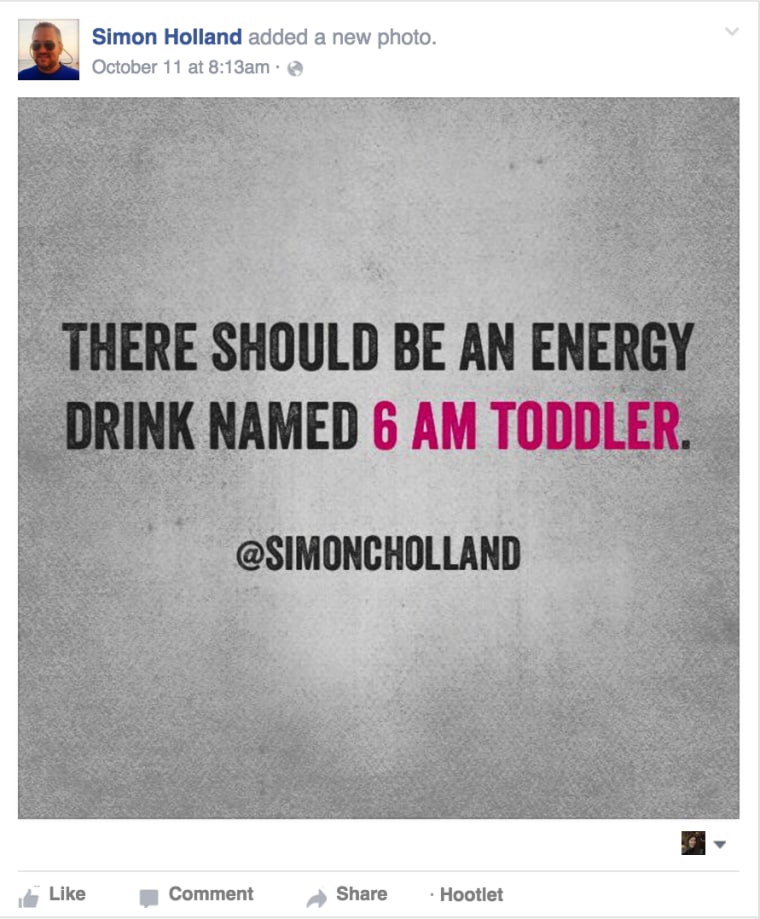 12. Behold, a pumpkin (One Funny Mutha)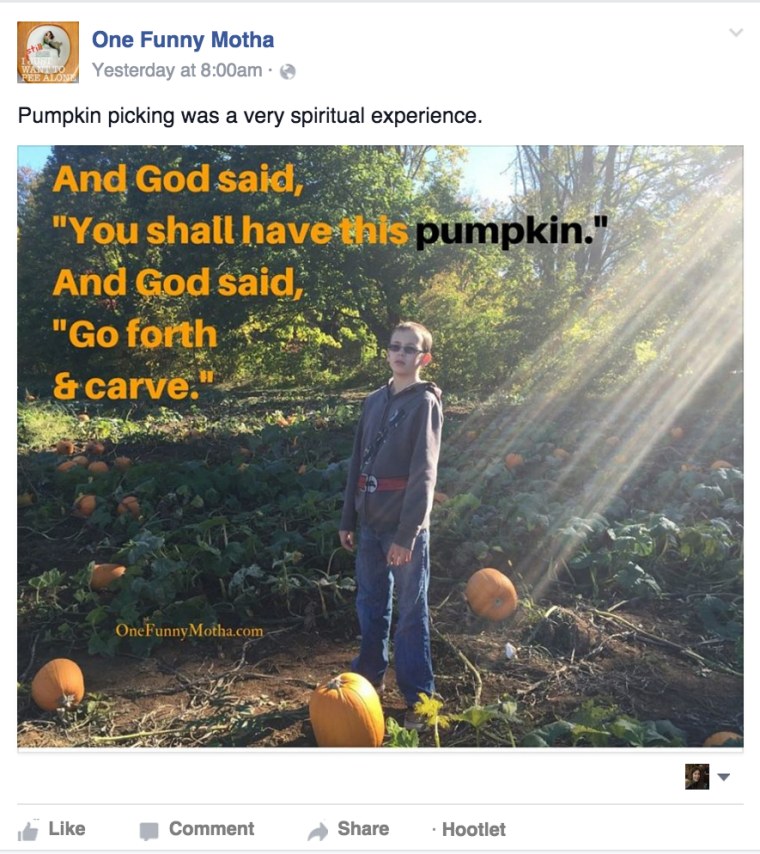 13. Good chat (My Dishwasher's Possessed)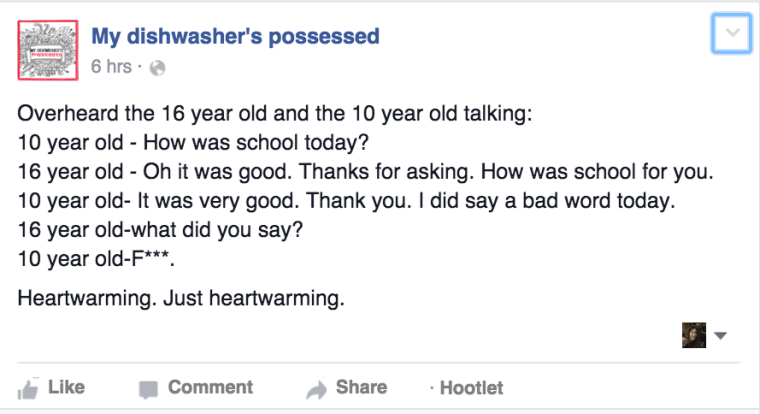 Sarah Maizes is a "Content Ninja" living in LA. She's a blogger, speaker, comedian, producer, and the author of several humor books. (Check out her books here!) Follow her on Facebook and subscribe to her blog: www.SarahMaizes.com.