/ Source: TODAY Contributor
Parents are funny — especially on Facebook! And we love them for it.
Because in Facebook's world of over-performing progeny, picture-perfect families, and Martha Stewart-worthy DIY birthday parties, it's easy to believe you're the only one who doesn't have their stuff together.
So we'd like to take a moment to send a shout out, LOL or maybe just a GQWTBN (Giggling Quietly While The Baby Naps) to the hilarious moms and dads who aren't afraid to tell it like it really is. Here are our picks for this week's Funniest Parents on Facebook!
Want to share your funniest parenting moments with TODAY? Just post them on our Facebook page at TODAY Parents, or tag us OR Sarah Maizes (our Parenting-Humorist-at-Large) in your comments. We'll pick our favorites to feature in our next installment!
1. Give me sleep, or give me death (Dad and Buried)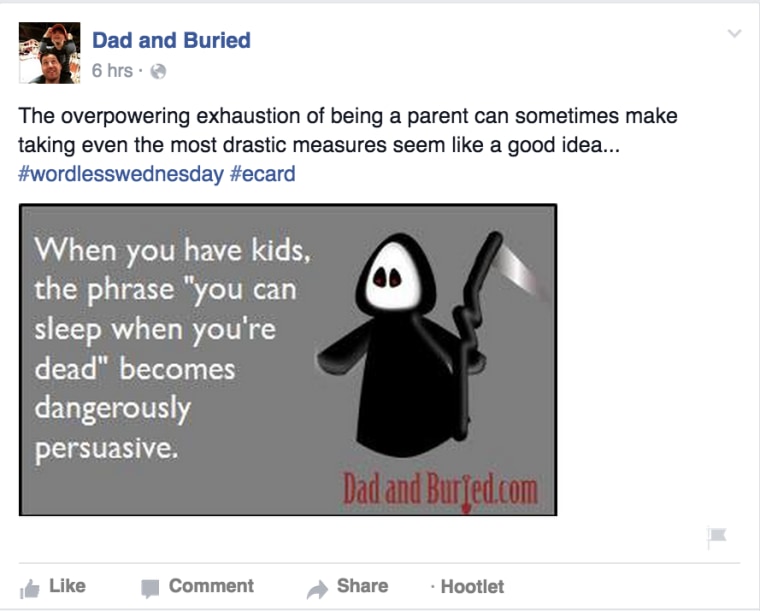 2. Little foodie (Pails and Fires)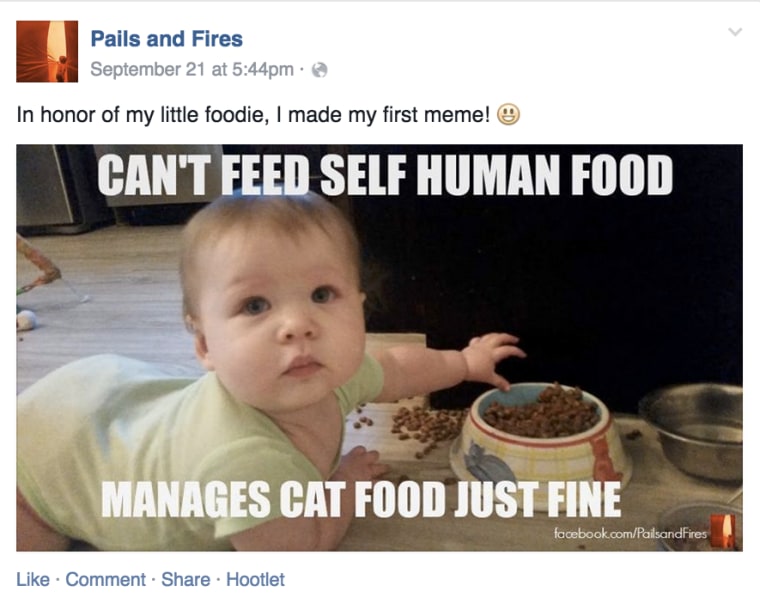 3. Little white lie (Appetite for Honesty)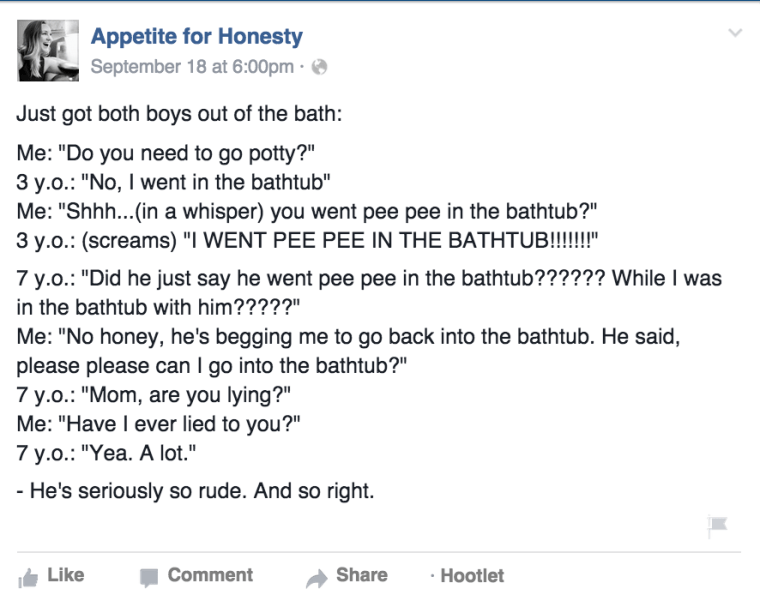 4. Out of batteries (Another Mother Blog)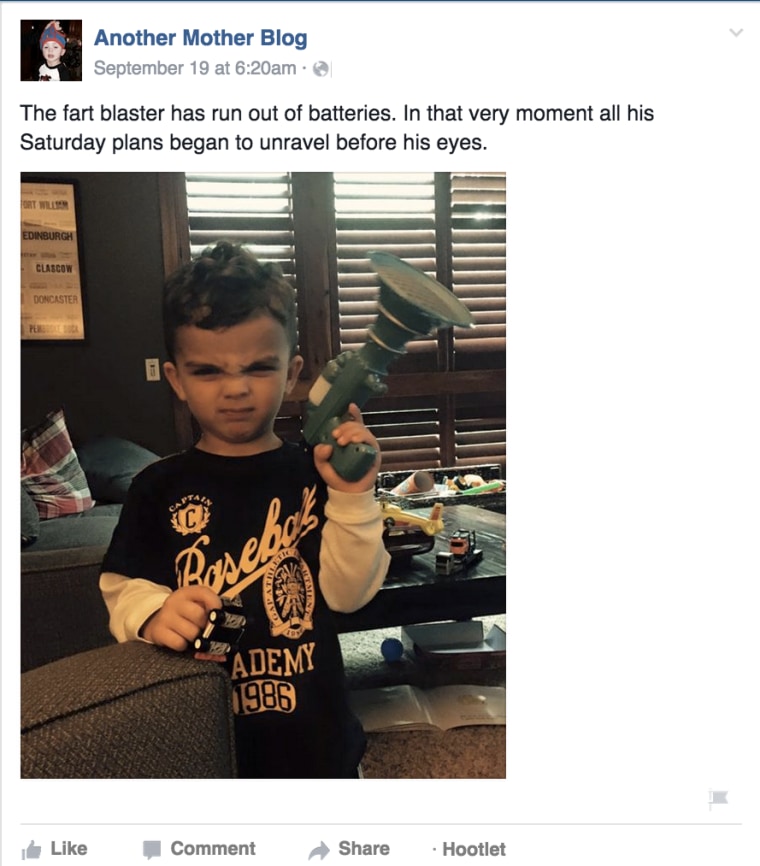 5. Where did I put it? (Questionable Choices in Parenting)

6. So tired! (But still hungry) (Perfection Pending)

7. True calling (Oh, Honestly)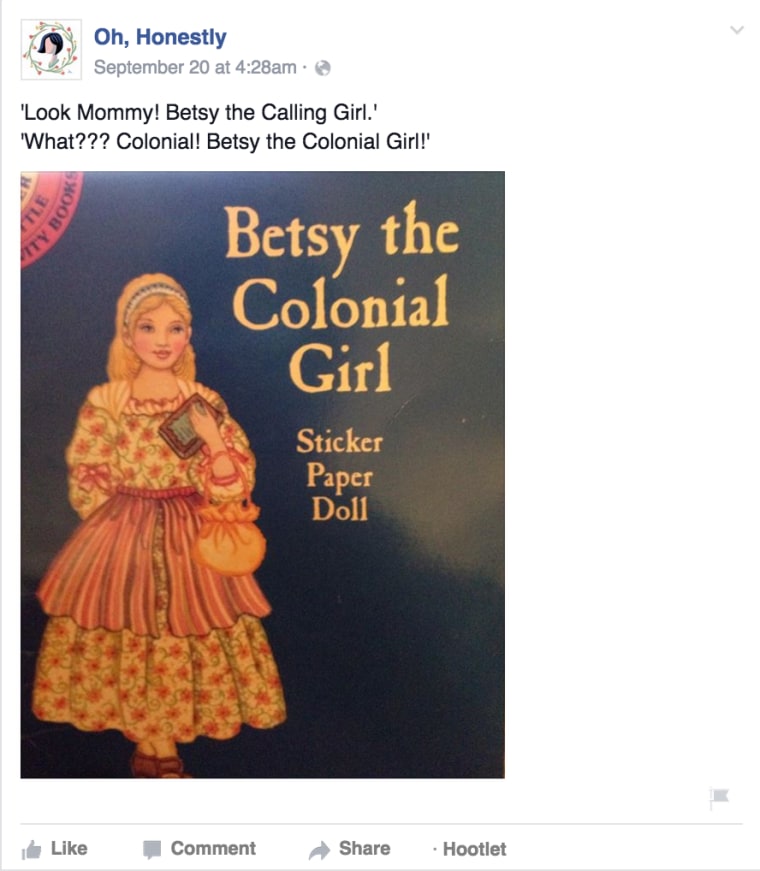 8. I'm busy (The Nomad Mom Diary)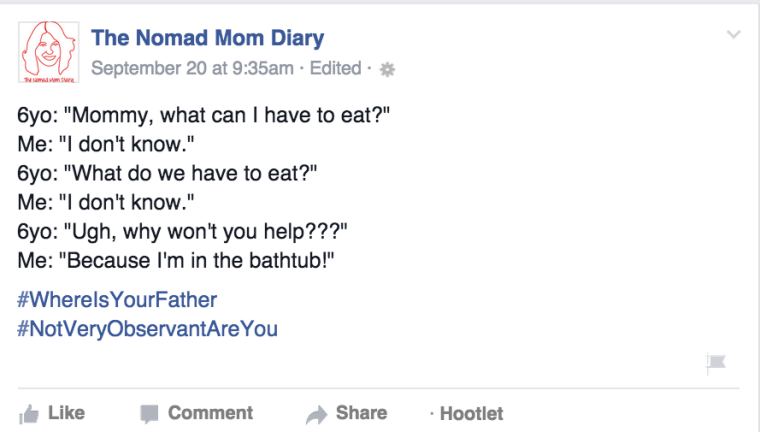 9. All about me (Jennifer Scharf)

10. What's for dinner? (Modern Mommy Madness)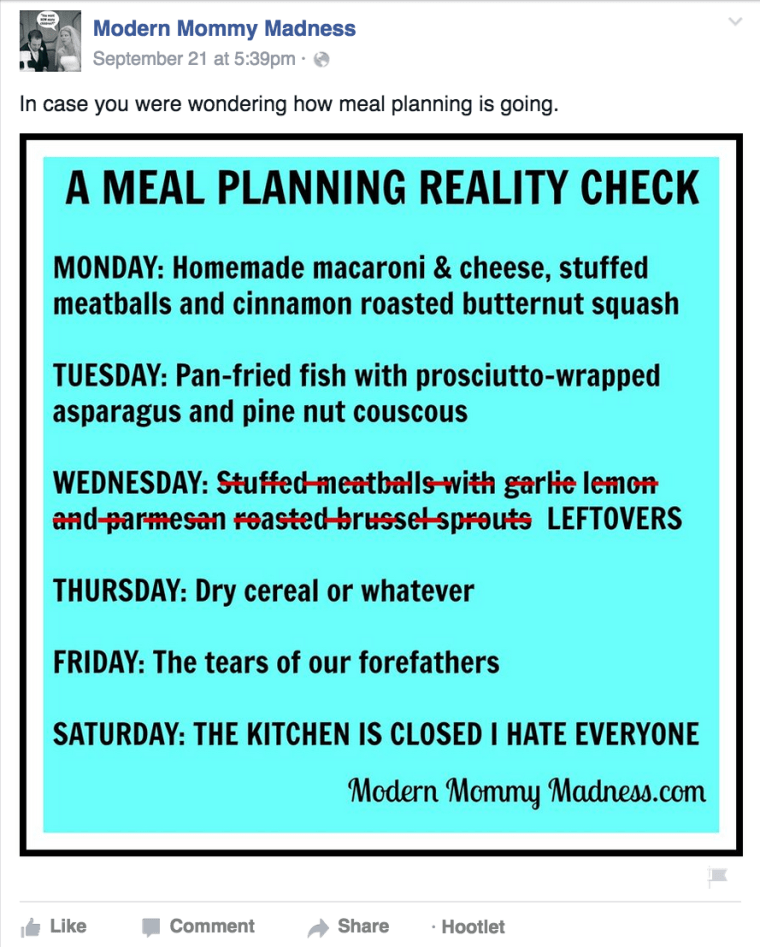 11. Just a little fishy (Rachael Koenig)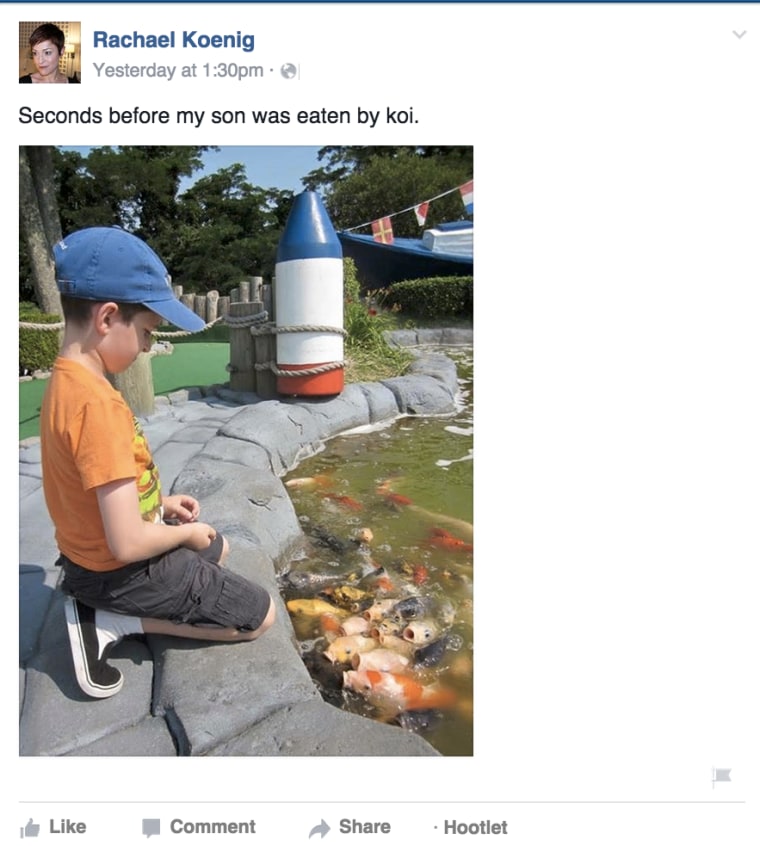 12. Well, maybe not (Outmanned)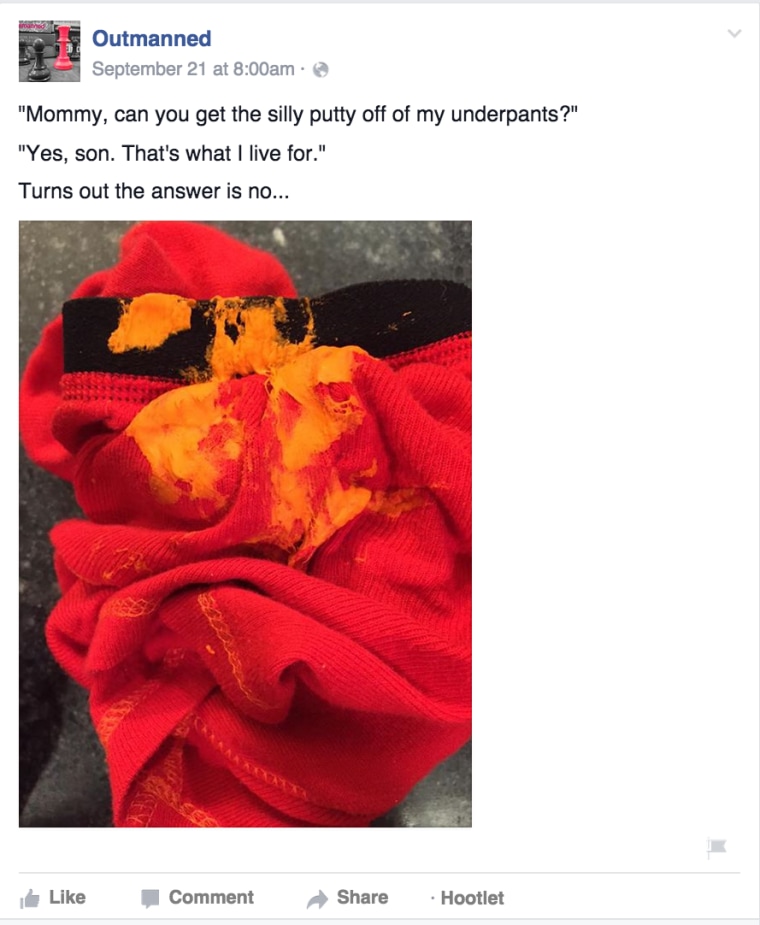 Sarah Maizes is an author, writer and humorist living in L.A. with her three kids, two cats and two hamster...oops...make that one hamster. She's the author of many humor books for grown-ups and picture books for children including "On My Way to the Bath." Follow her for more fun on Facebook and subscribe for her hilarious updates at www.SarahMaizes.com.