/ Source: TODAY Contributor
Parents are funny — especially on Facebook! And we love them for it.
Because when the pages of Facebook with photos of prom perfection and smiling ivy league bound graduates it's easy to believe you're the only one who doesn't hae their *BLEEP* together.
So we'd like to take a moment to give an LOL to the hilarious moms and dads who aren't afraid to tell it like it really is.
Want to share your funniest parenting moments with TODAY? Just post them on our Facebook page at TODAY Parents, OR Sarah Maizes (our Parenting-Humorist-at-Large) in your comments. We'll pick our favorites to feature in our next installment!
Here are our picks for this week's Funniest Parents on Facebook!
1. Sign of the times (It's a Mad Dad World)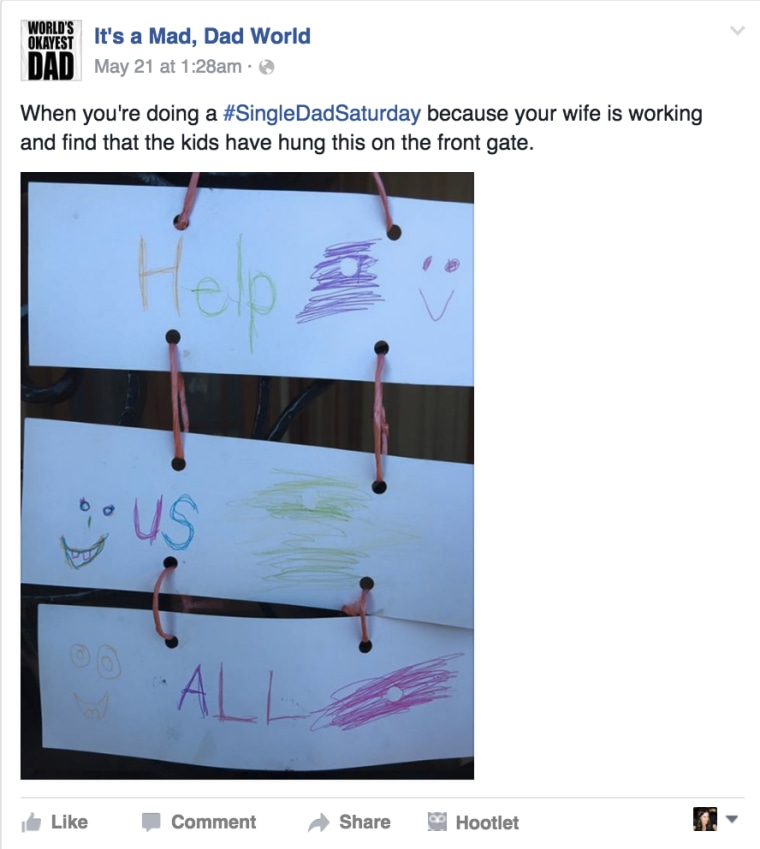 2. Puke guidelines (Pails and Fires)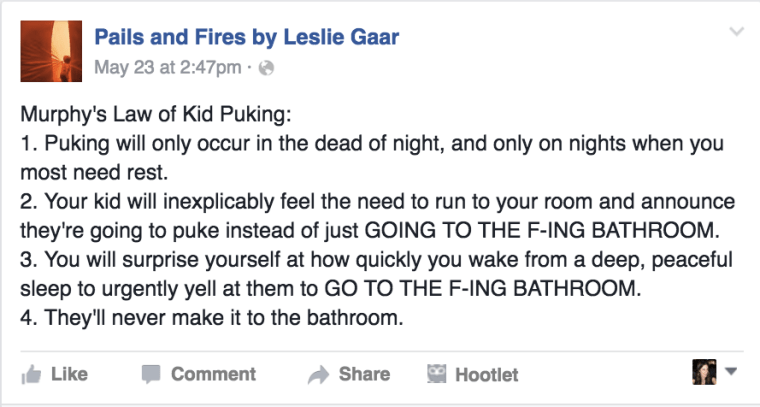 3. Be specific (Flounder and Flourish)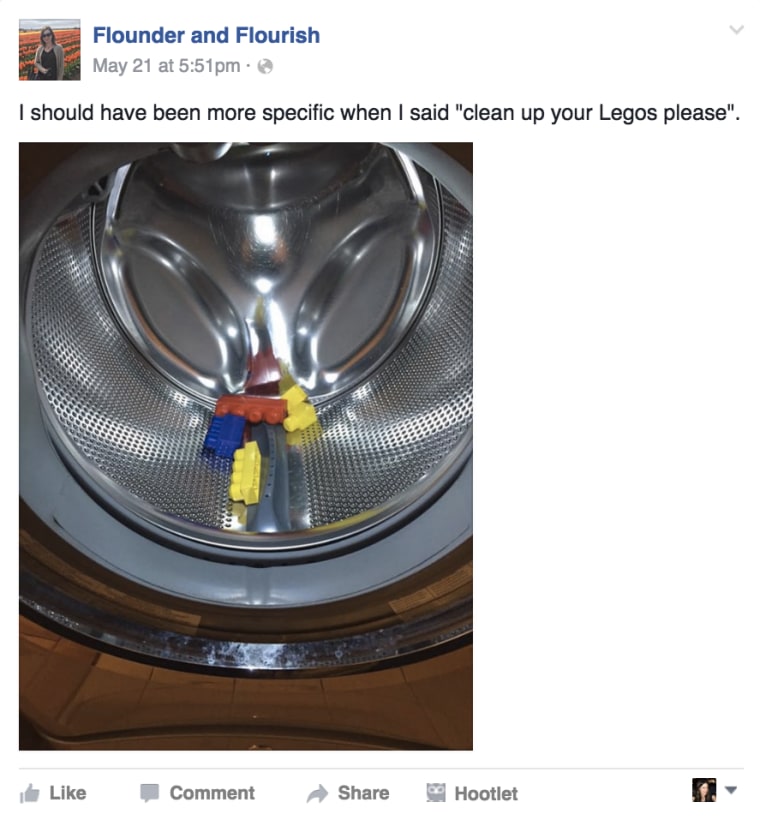 4. That's my kid (Choking on Applesauce)

5. Happy summer! (Julie Burton)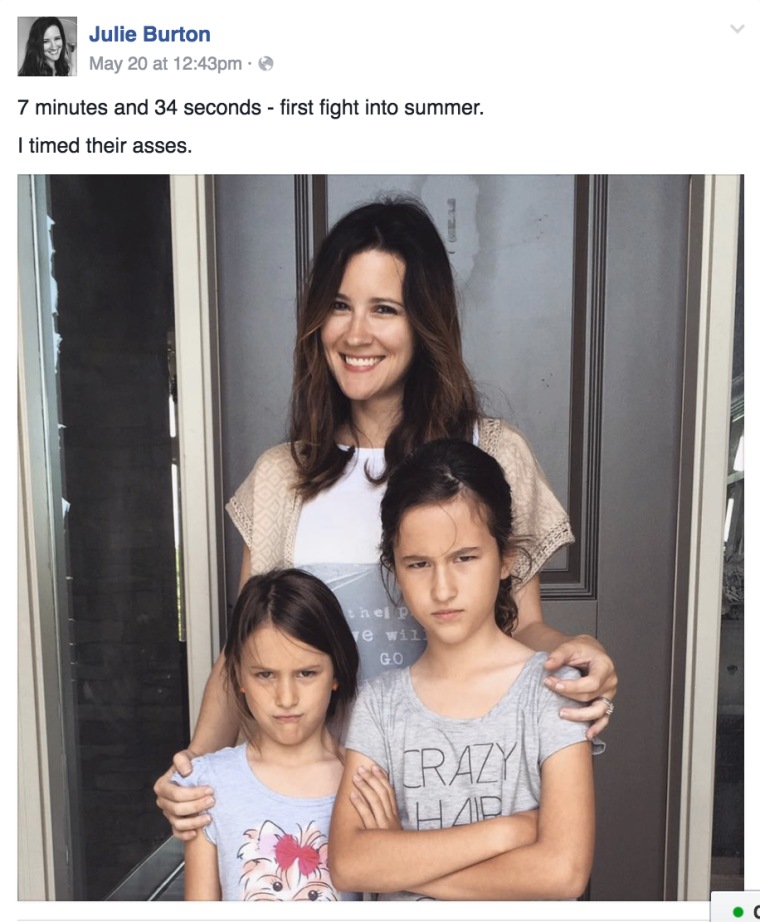 6. Mystery food (Mommy Back Talk)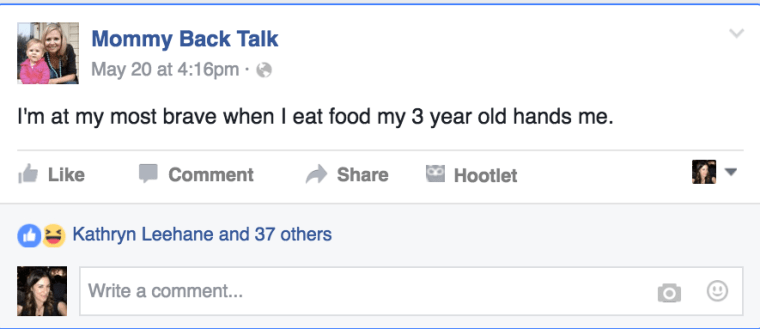 7. Rinse, and repeat (Kristen Hewitt)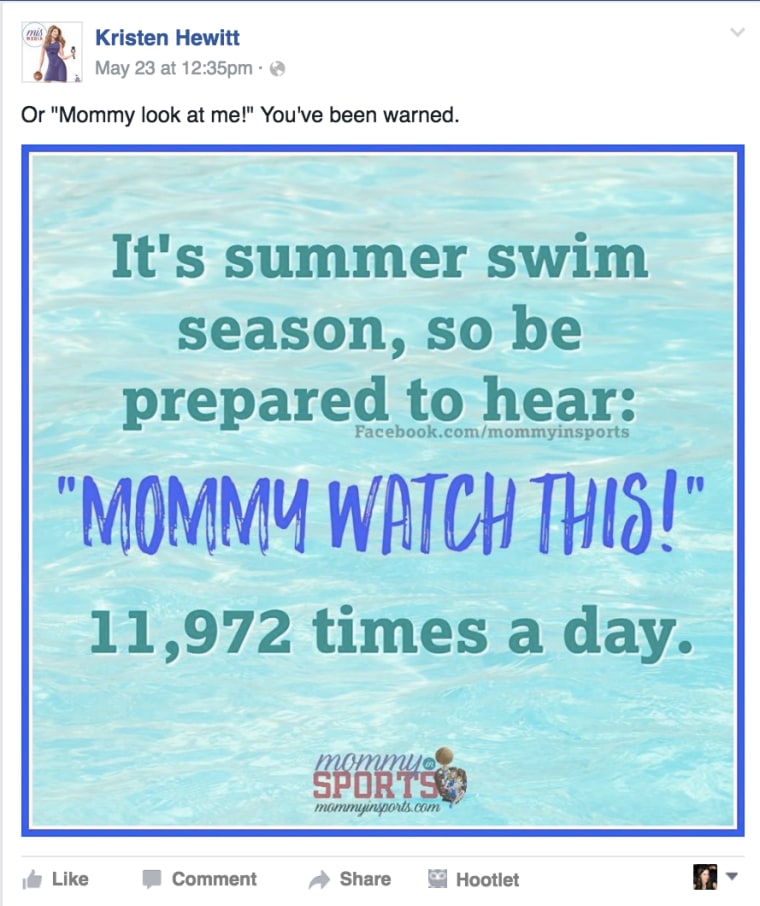 8. House rules (Punk Rock Papa)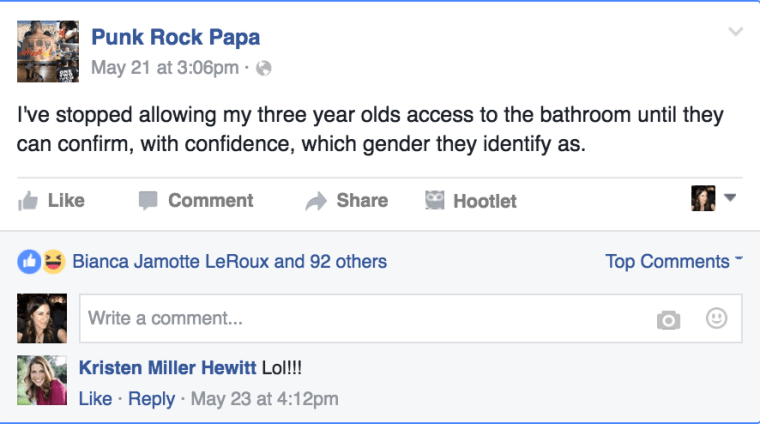 9. Artwork timeline (Zoe Vs. The Universe)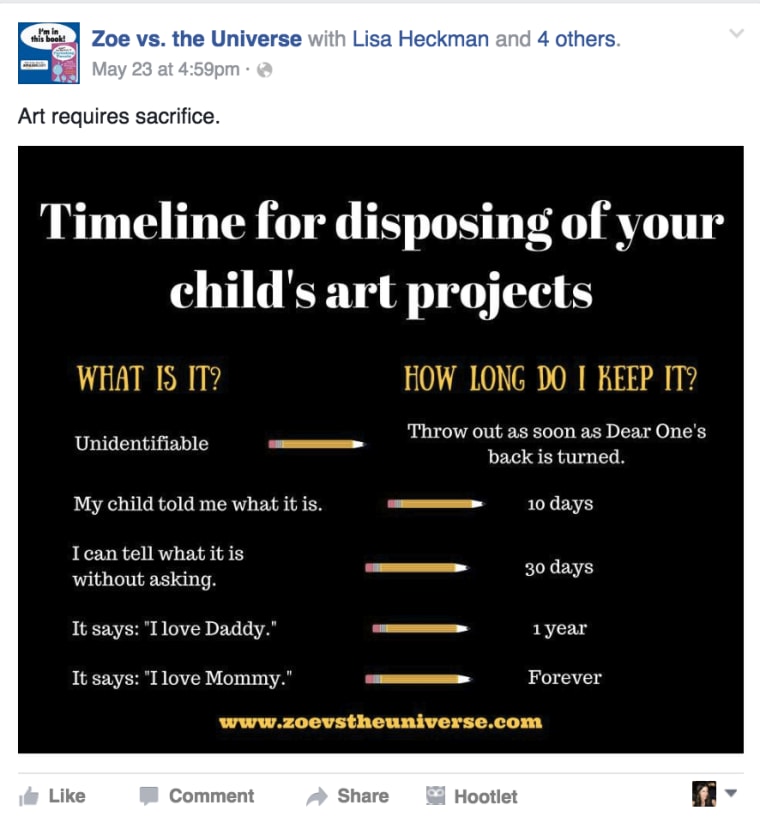 10. Bring it! (Rach Riot)

11. Snack fail (Misadventures in Motherhood)

12. Last place (Graceful Mess)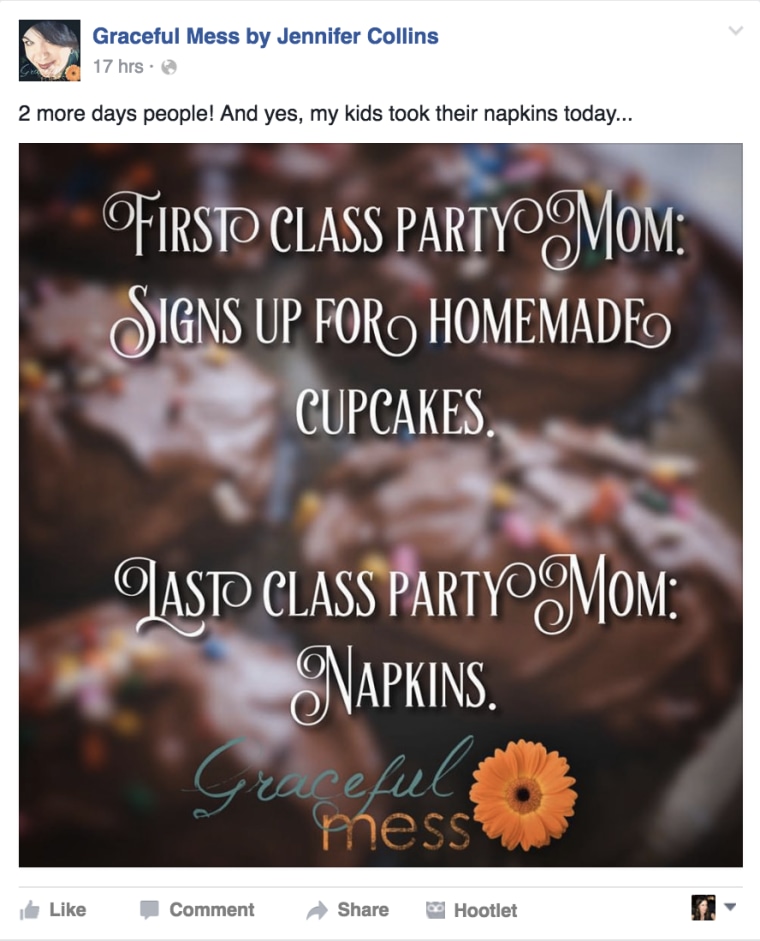 Sarah Maizes is an author, writer and humorist living in L.A. with her 3 kids and 2 cats and 0 hamsters (finally!). She's the author of many humor books for grown-ups and picture books for children including "On My Way to the Bath." FOLLOW HER on Facebook and SUBSCRIBE to her blog at www.SarahMaizes.com.