/ Source: TODAY Contributor
Parents are funny — especially on Facebook! And we love them for it.
Because as the pages of Facebook fill up with pictures of holiday festivities, grinning families (whose children have no doubt been bribed with candy canes), and plate after plate of perfectly browned homemade latkes, it's only natural to consider hibernating until February.
So we'd like to take a moment to say LOL to the hilarious moms and dads who aren't afraid to tell it like it really is. Here are our picks for this week's Funniest Parents on Facebook!
Want to share your funniest parenting moments with TODAY? Just post them on our Facebook page at TODAY Parents, or tag us OR Sarah Maizes (our Parenting-Humorist-at-Large) in your comments. We'll pick our favorites to feature in our next installment!
1. When the walls come tumbling down (A Splendid Messy Life)
2. It's all in the name (Keeper of the Fruit Loops)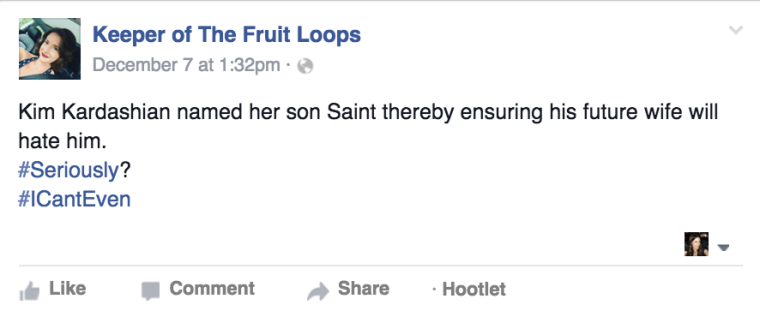 3. Five parties away...(Kathy Kate Mayer)
4. An elf...wardrobe? (Earmuffs Kids)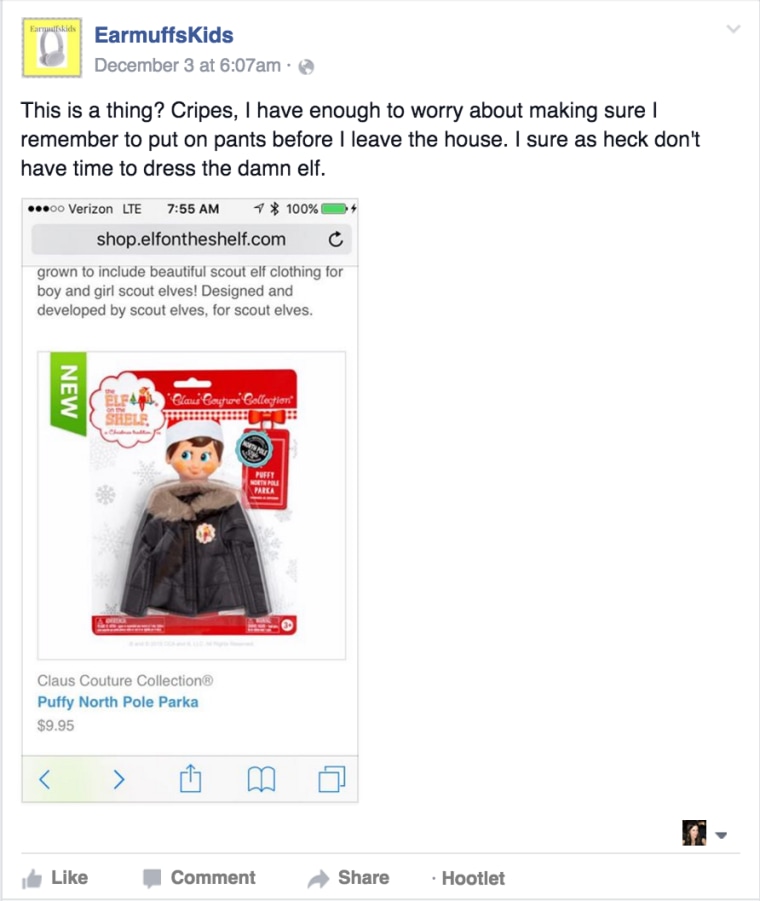 5. Clean up (again) (Toni Hammer)

6. You know what I mean (Wiggle Room Blog)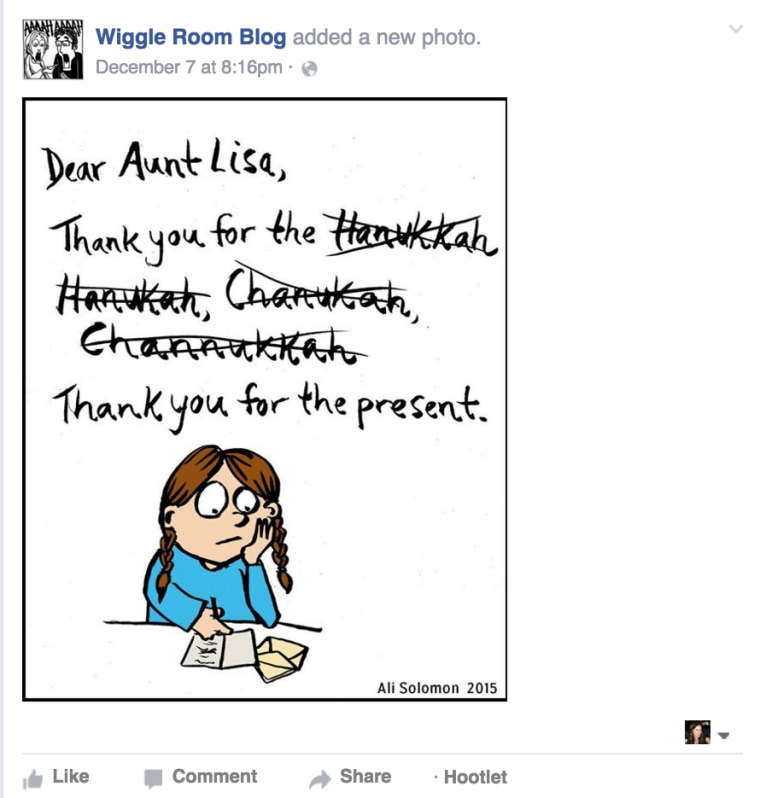 7. Back in the day (The Pursuit of Normal)
8. Failed plan (The Dusty Parachute)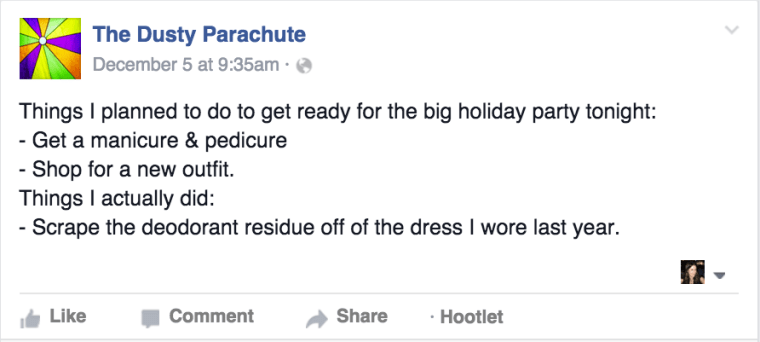 9. Sick day reality (The Runaway Mama)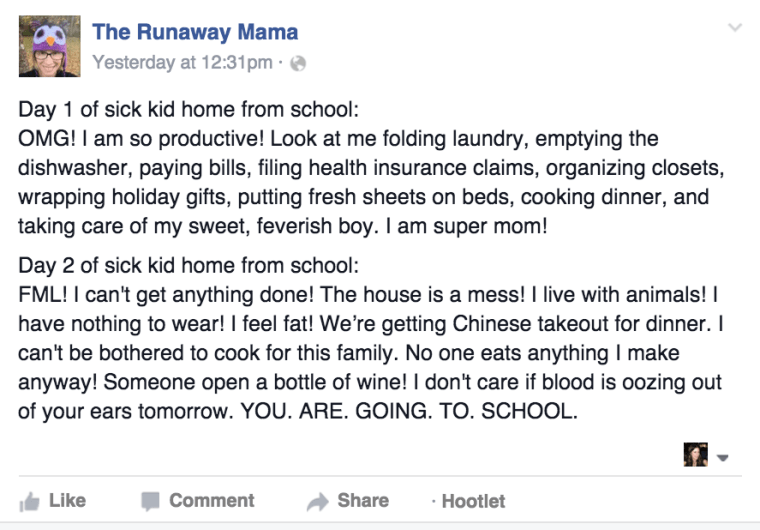 10. Best to ignore them (Simon Holland)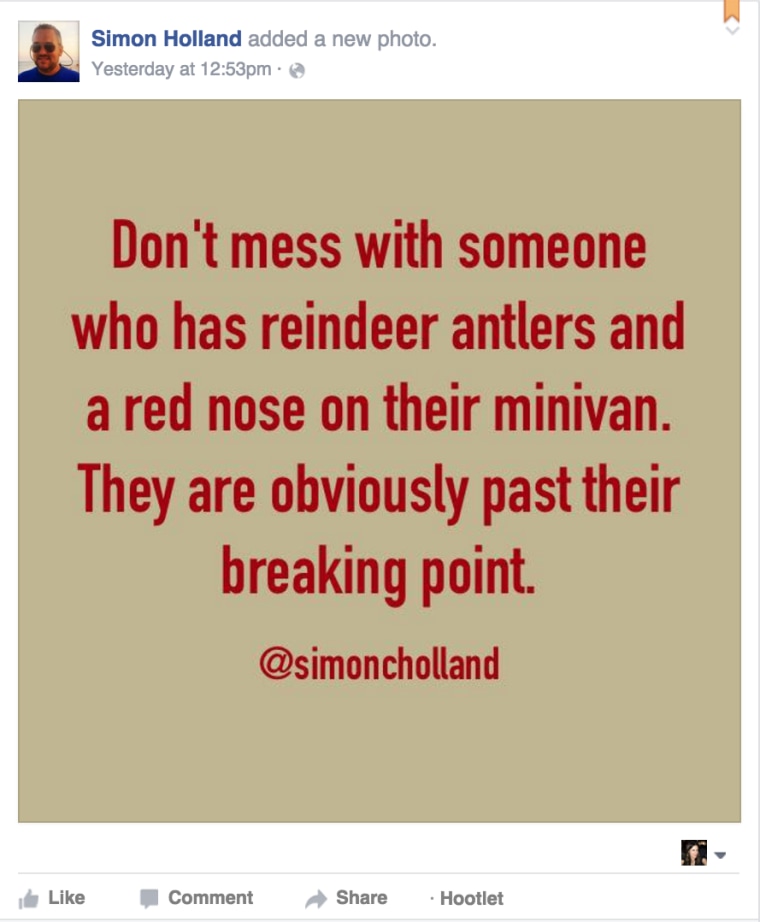 11. Happy meal stockings (Abe Yospe)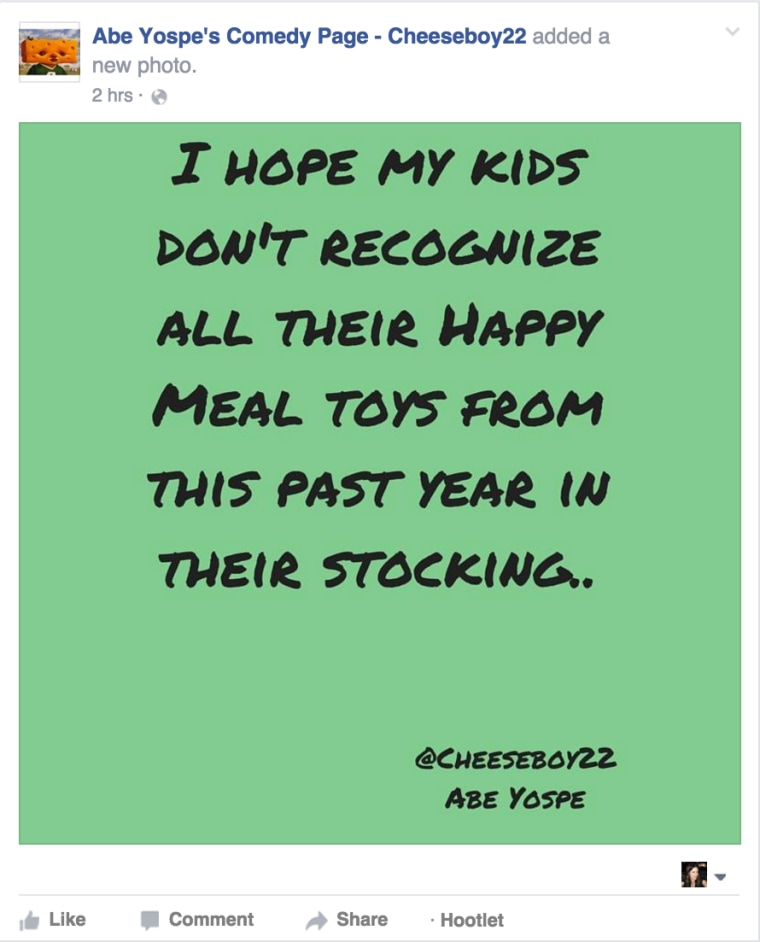 12. The sound of online holiday shopping (Peyton Price)

Sarah Maizes is a writer/comedian/parenting humorist and the author of children's books, including On My Way to Bed and On My Way to the Bath. (Check out her books here!). Follow her on Facebook and subscribe to her blog.