/ Source: TODAY Contributor
Parents are funny — especially on Facebook! And we love them for it.
Because when the pages of Facebook overflow with images of picture perfect BBQs, content children, and family selfies taken during cross-country roadtrips marked #qualitytime, it's easy to believe you're the only one who wants to hide from summer.
So we'd like to take a moment to give a shout out to the hilarious moms and dads who aren't afraid to tell it like it really is.
Want to share your funniest parenting moments with TODAY? Just post them on our Facebook page at TODAY Parents, or tag us OR Sarah Maizes (our Parenting-Humorist-at-Large) in your comments. We'll pick our favorites to feature in our next installment!
Here are our picks for this week's Funniest Parents on Facebook!
1. Hungry...again (Jennifer Friend)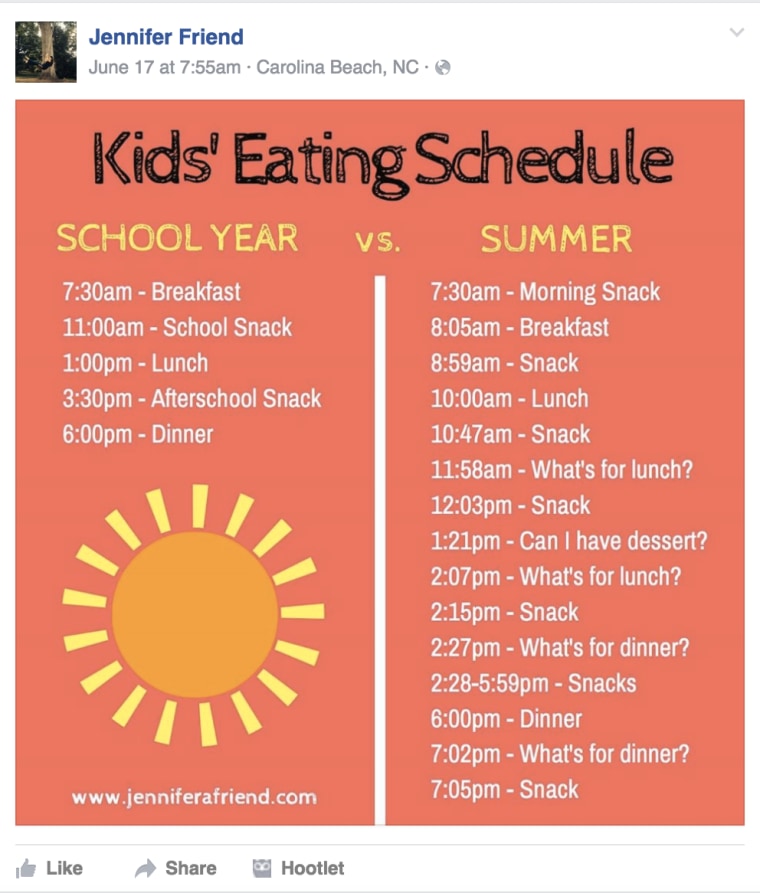 2. Great idea (Ponies and Martinis)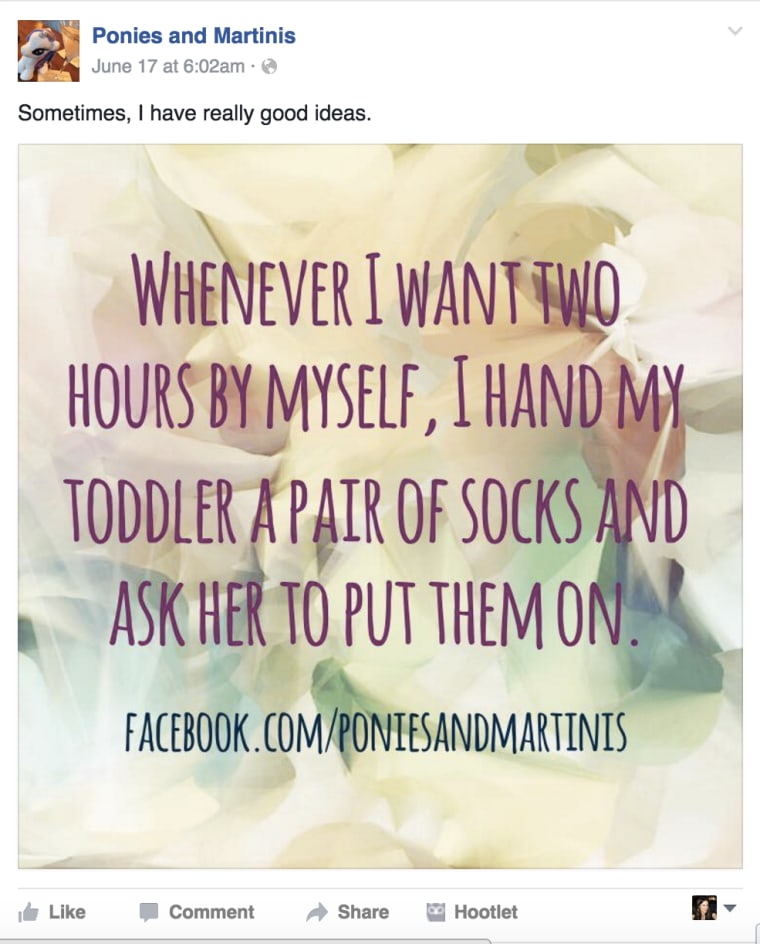 3. It ain't cheap (Tara Wood)

4. It's a wrap (A Splendid Messy Life)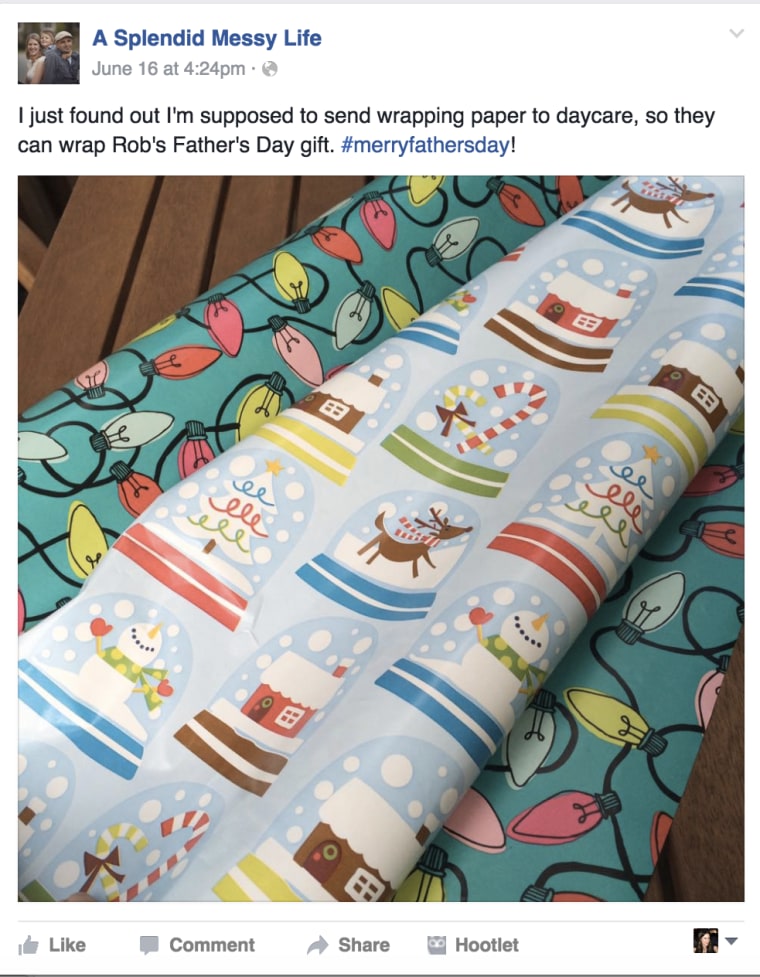 5. Family baggage (Marta Snider Rouse)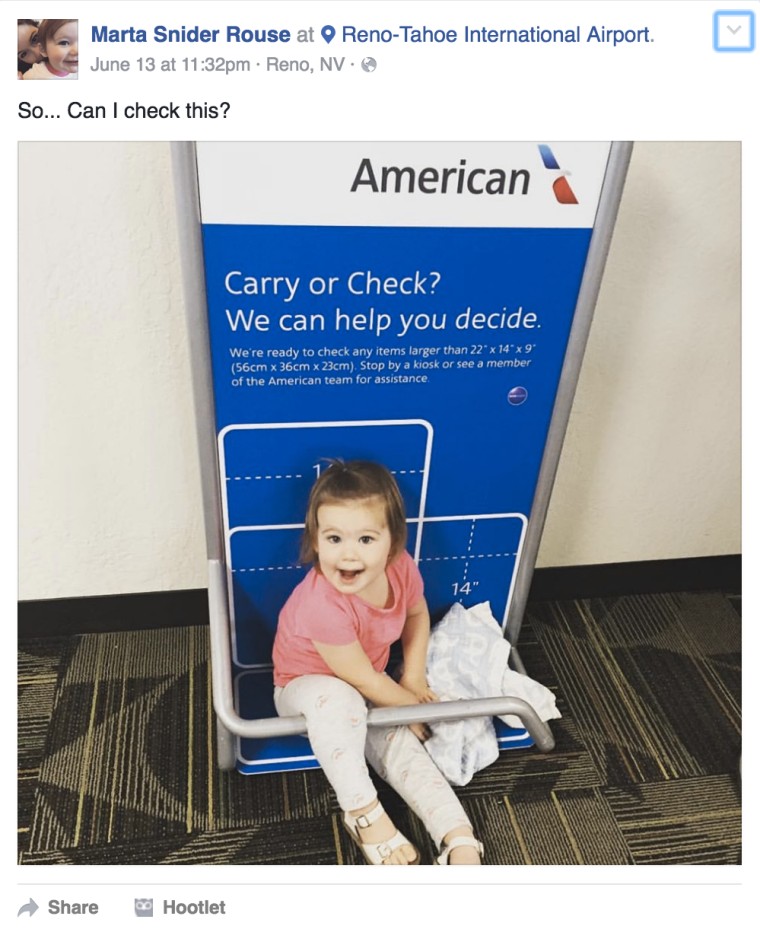 6. The others (Angela Fellers)

7. Teen vibes (New World Mom by Darla Halyk)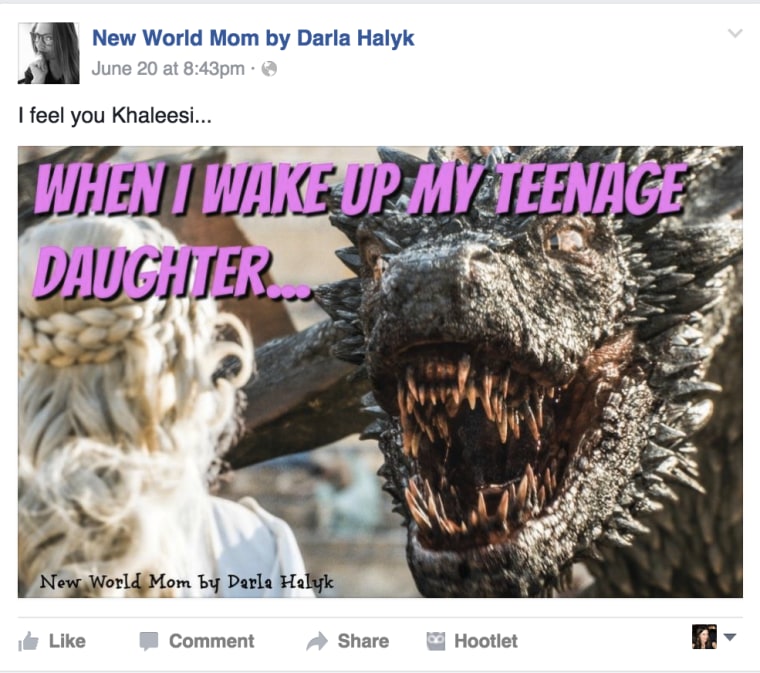 8. Someone's eating healthy (The Pursuit of Normal)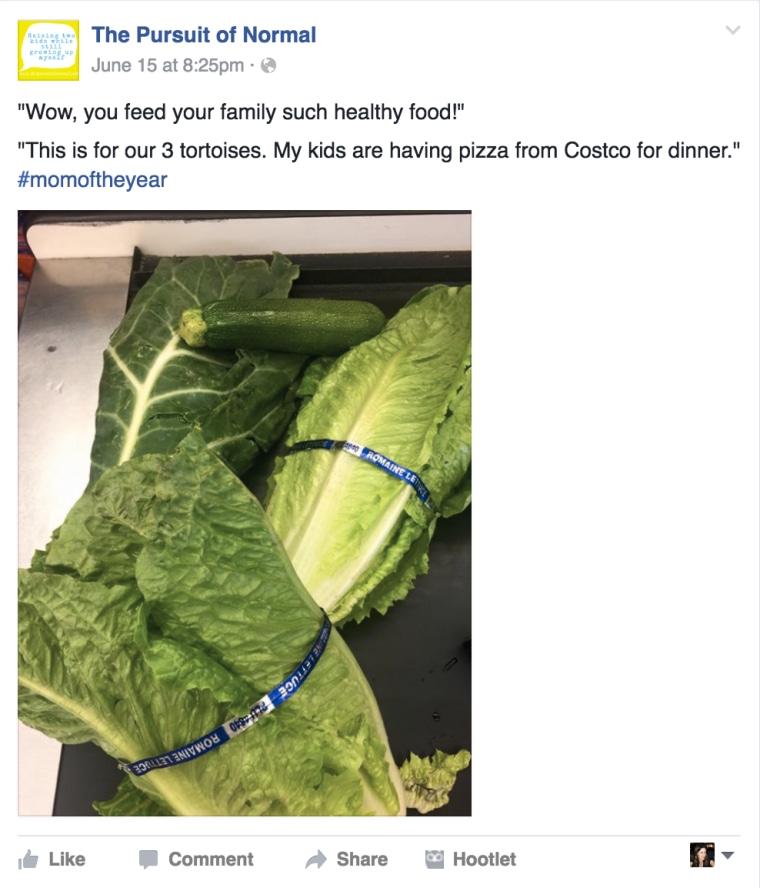 9. Xbox, check box (One Funny Motha)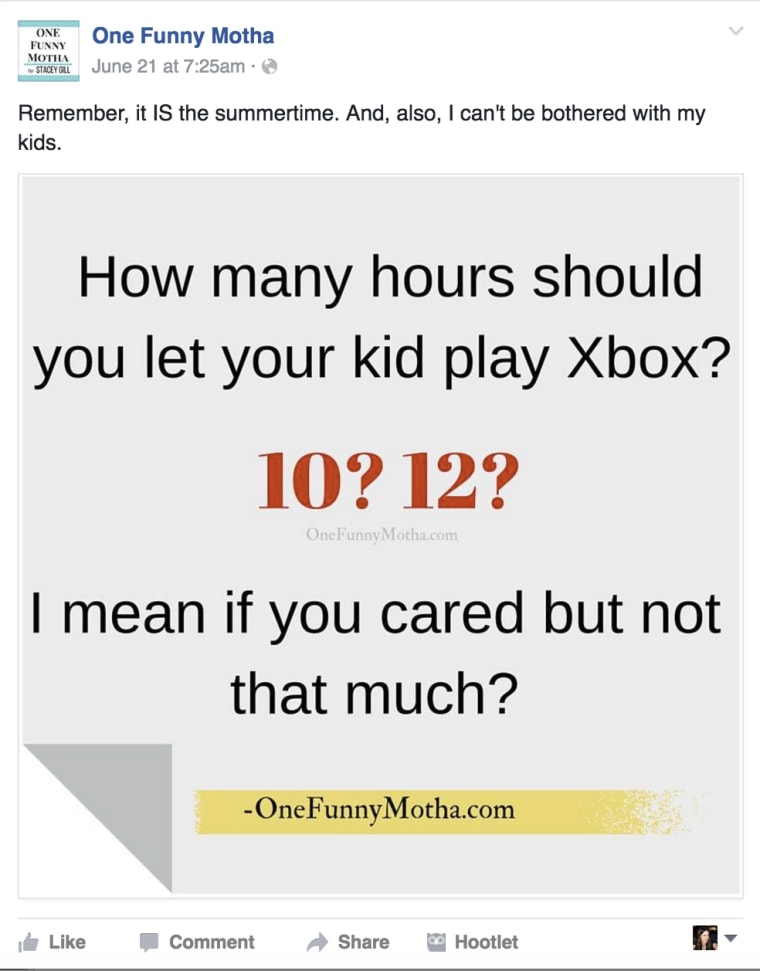 10. The summer chant (Sassypiehole)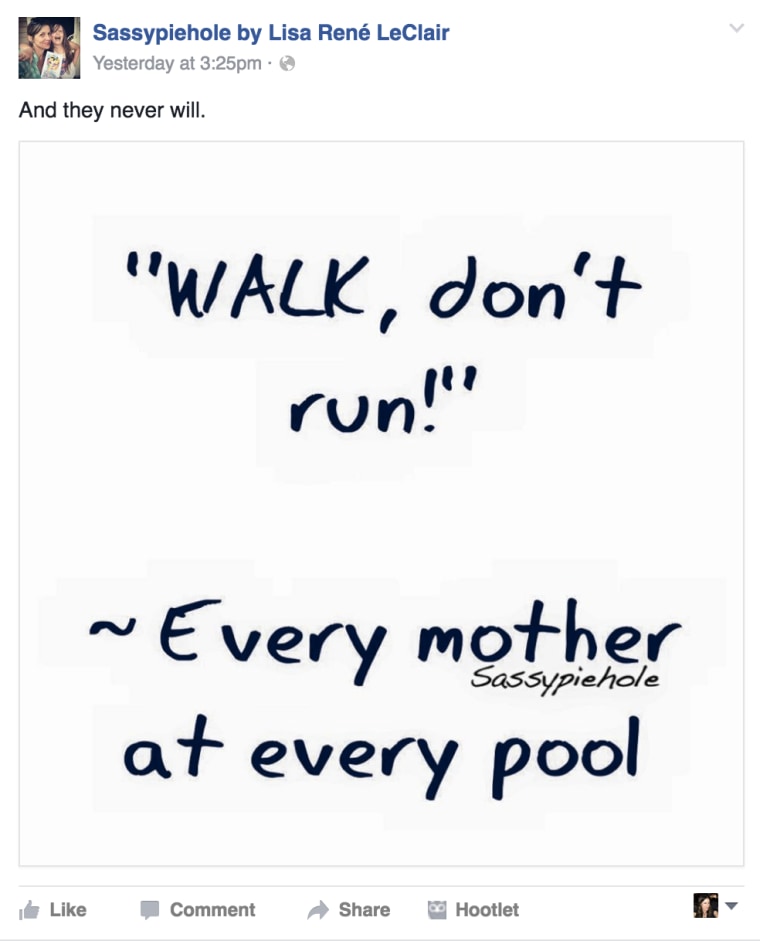 11. Best gift ever (Perfection Pending)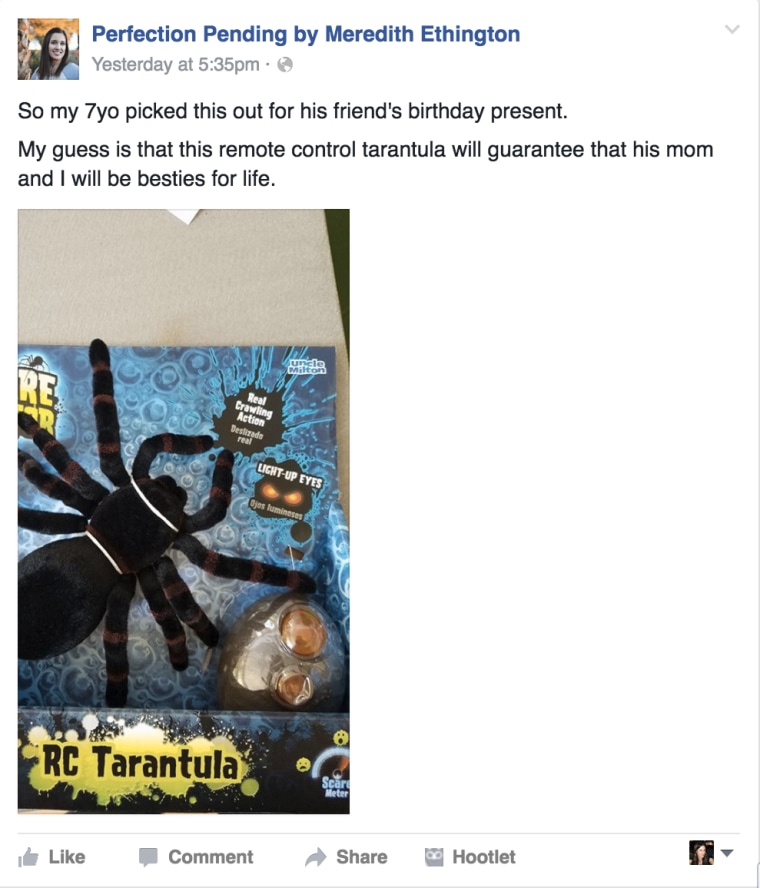 12. Gym routine (Dad and Buried)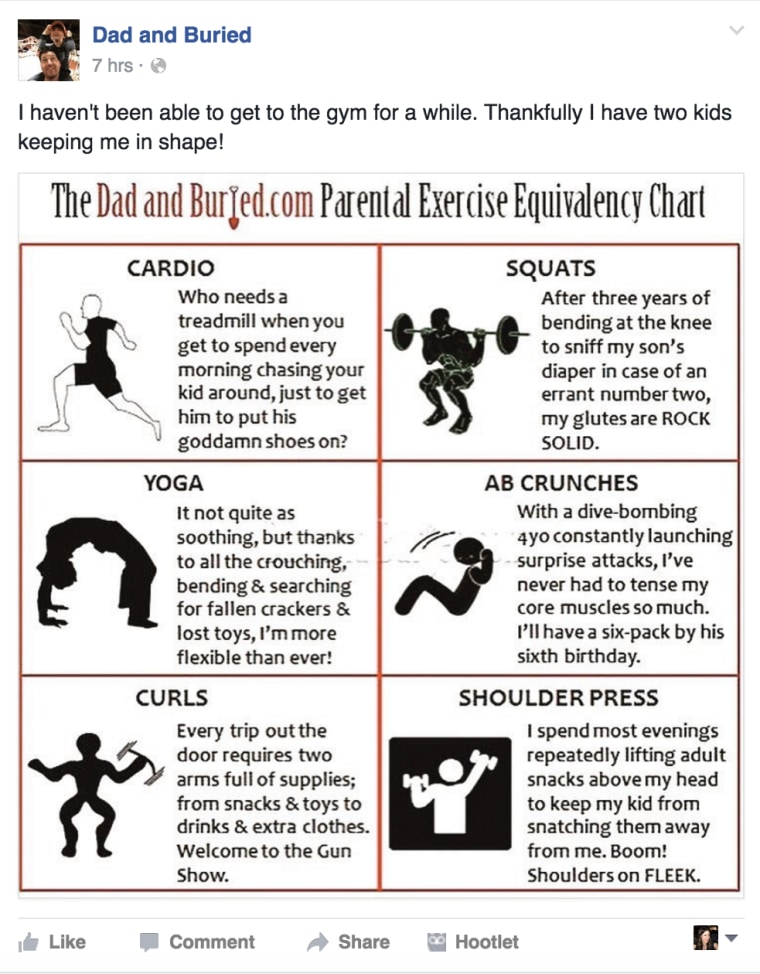 Sarah Maizes is the author of humor books for grown-ups and picture books for children including On My Way to the Bath. Follow her on Facebook and subscribe to her blog.