/ Source: TODAY Contributor
Parents are funny — especially on Facebook! And we love them for it — especially as 2016 swings into gear.
As parents all over Facebook post about their healthy cleanses and new exercise regimes, how they're reorganizing their homes top to bottom and resolving to achieve parenting perfection, these funny moms and dads remind us it's OK if the only thing new we manage this year is getting to school on time.
So we'd like to take a moment to say LOL to the hilarious moms and dads who aren't afraid to tell it like it really is. Here are our picks for this week's Funniest Parents on Facebook!
Want to share your funniest parenting moments with TODAY? Just post them on our Facebook page at TODAY Parents, or tag "Sarah Maizes: Professional Writer. Amateur Mom" (our Parenting-Humorist-at-Large) in your comments. We'll pick our favorites to feature in our next installment!
1. Sticking to it (Pails and Fires)

2. Just wondering (Biscuits and Crazy)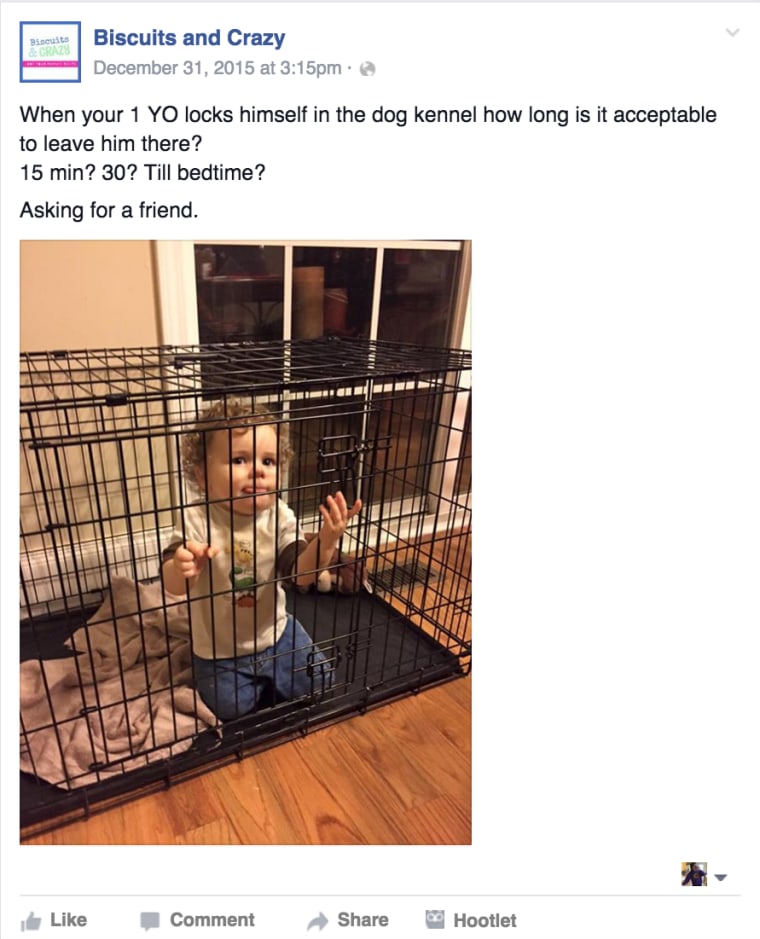 3. Set this (Mom Babble)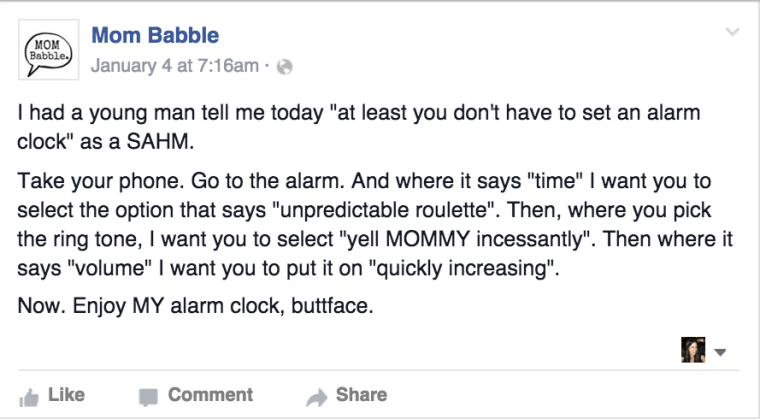 4. When the bell tolls (Foxy Wine Pocket)

5. Wait, it's not all about me? (Love Morning Wood)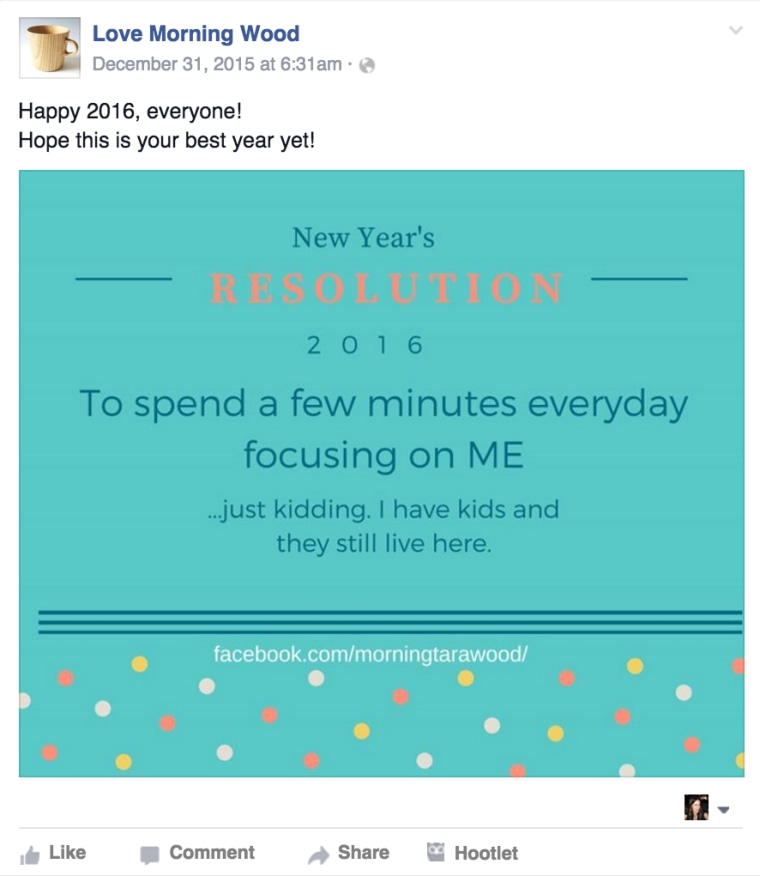 6. Hearts can wait (The Nomad Mom Diary)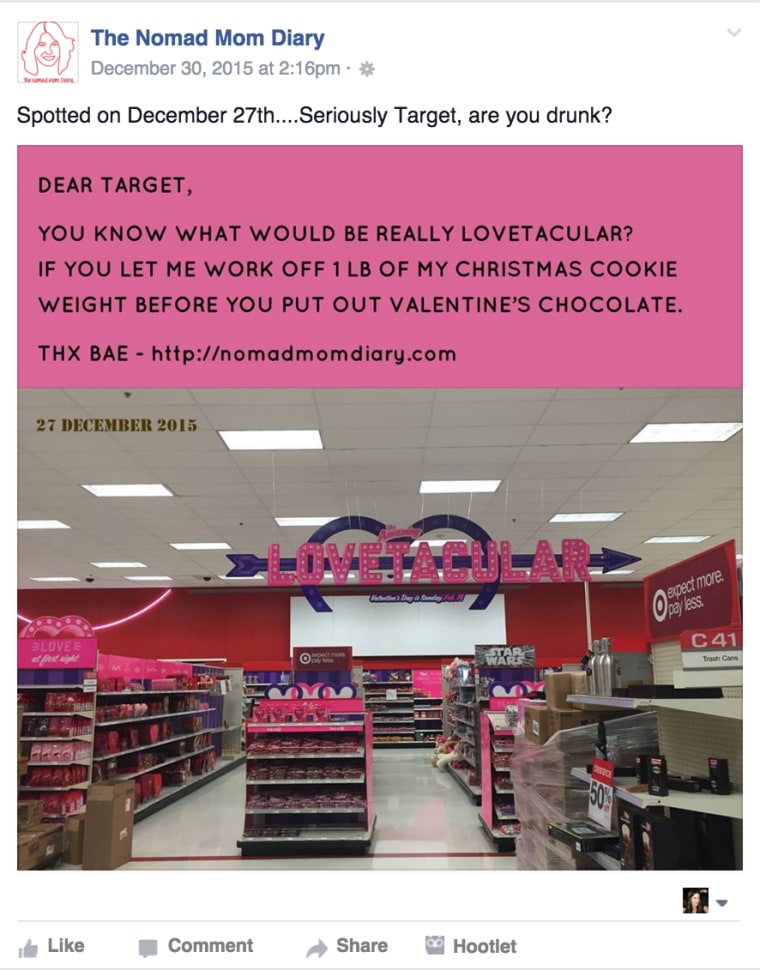 7. Grandma will do it (Punk Rock Papa)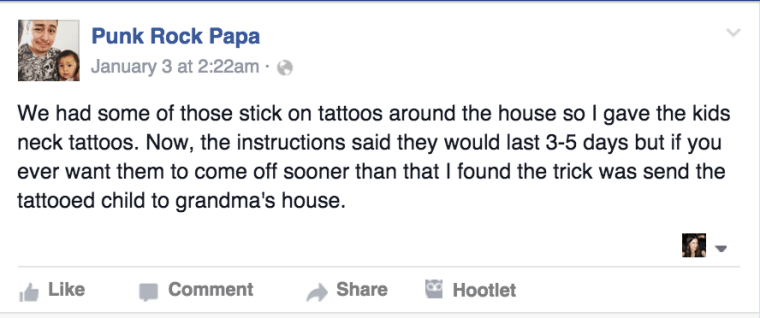 8. 12 Days of (the) New Year (Kelly Suellentrop)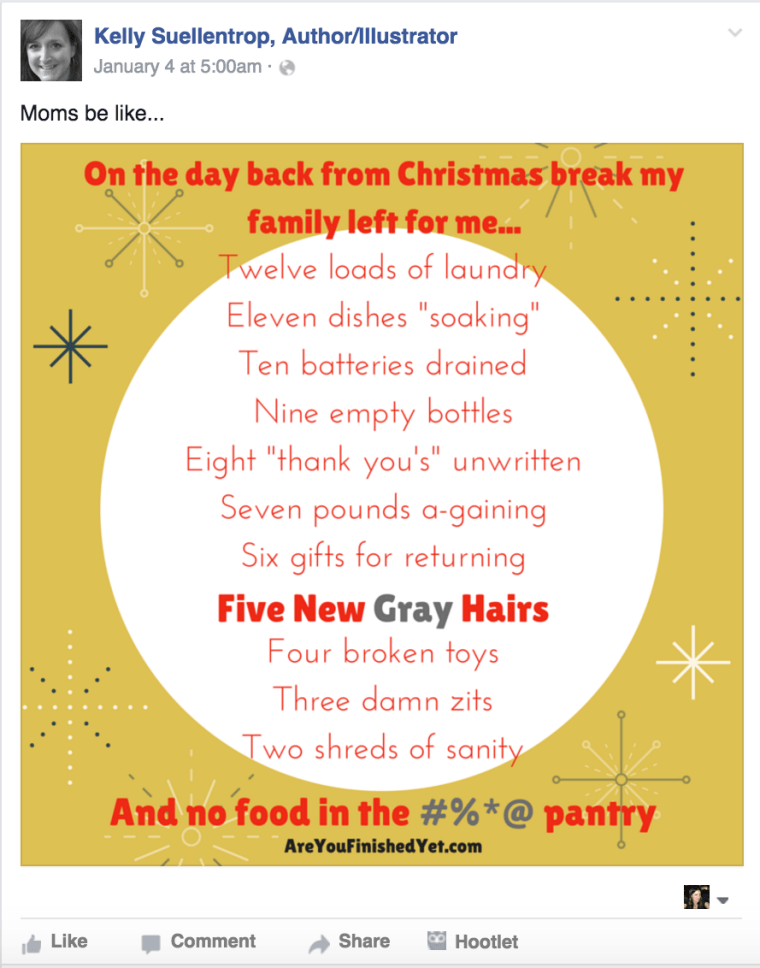 9. Grocery gamer (That Tam I Am)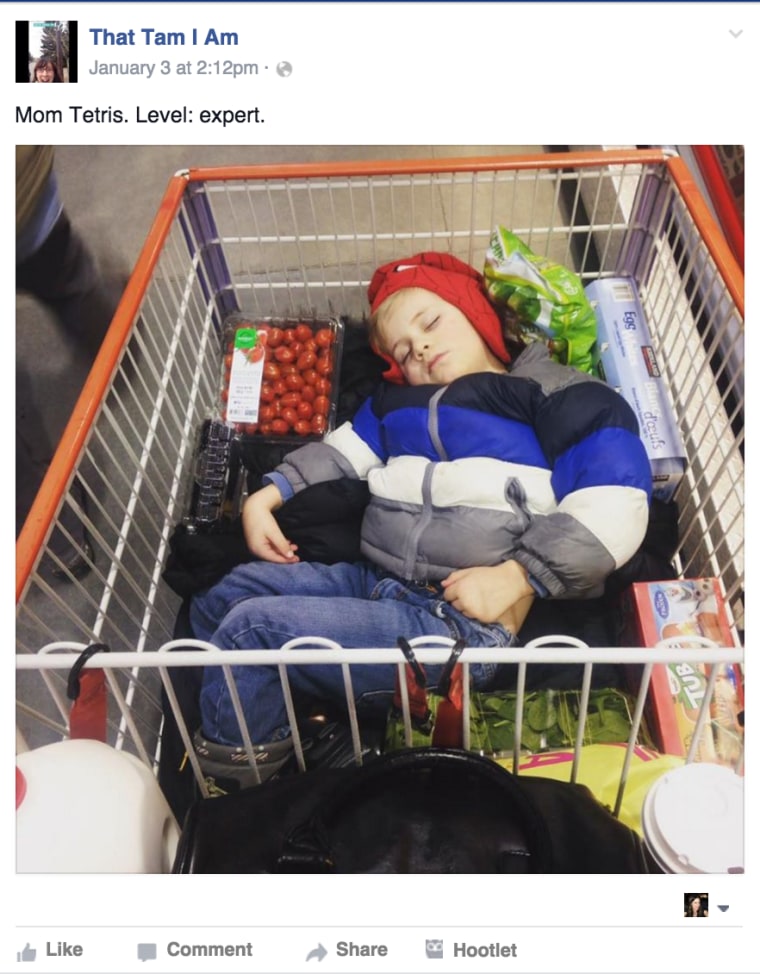 10. It's that time of year (Zoe vs. the Universe)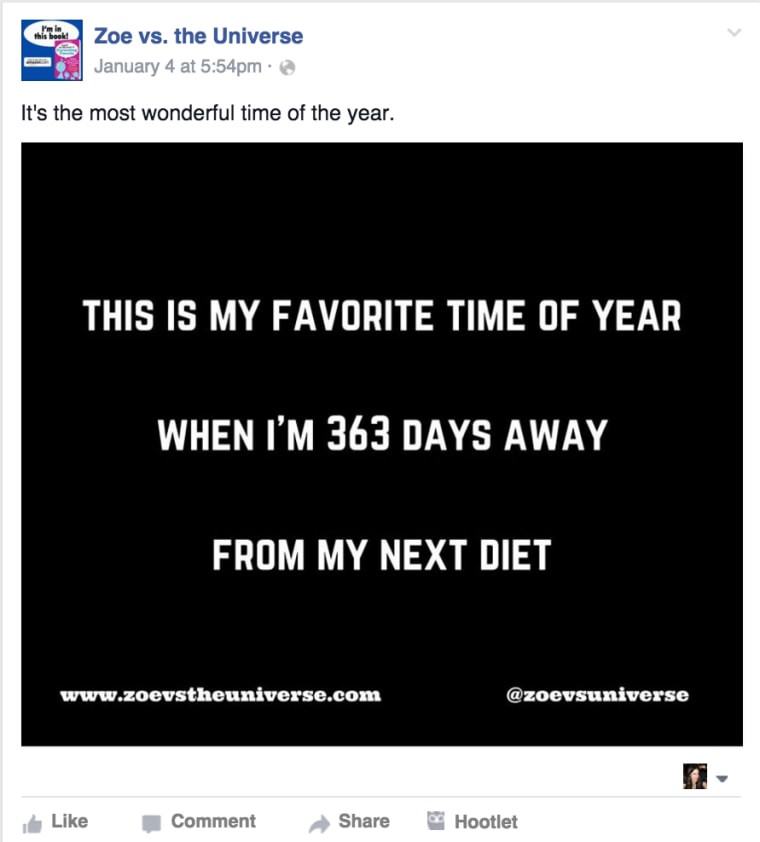 11. Just like Hansel and Gretel (Stay Home Mama)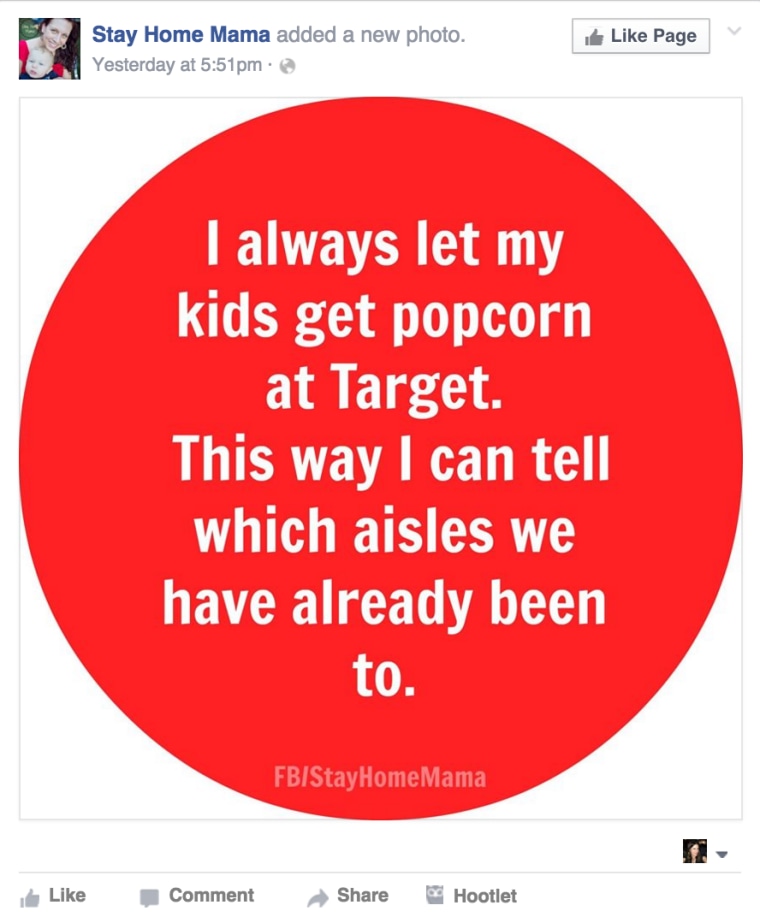 12. The tween life (Pursuit of it All)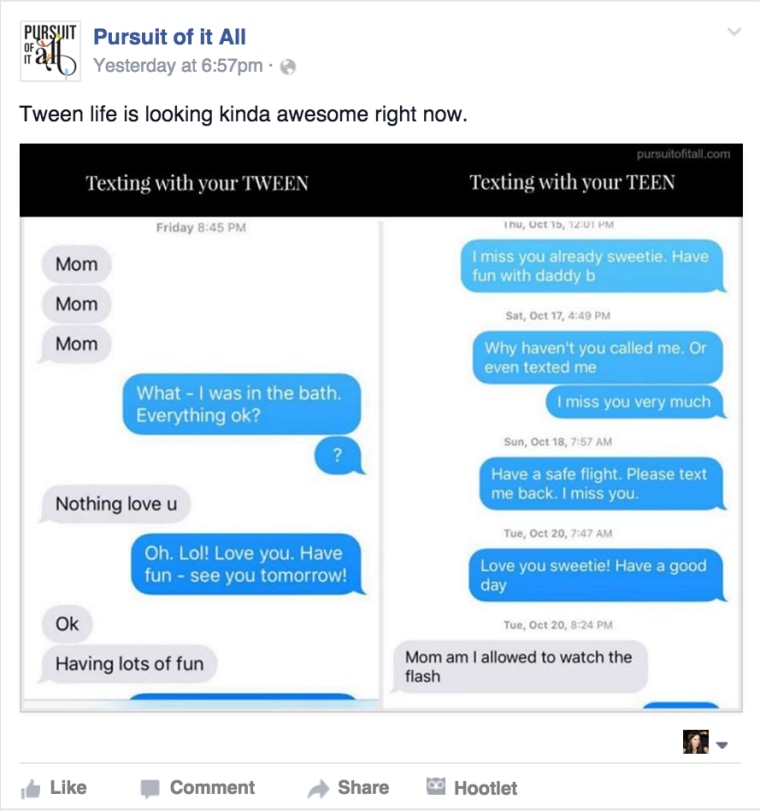 Sarah Maizes is a writer, producer, and the author of several award-winning picture books for children, including On My Way to The Bath and On My Way to Bed. Follow her on Facebook at and subscribe to her bloggy goodness at www.SarahMaizes.com.