/ Source: TODAY Contributor
Parents are funny — especially on Facebook, And we love them for it.
Why? Because in Facebook's world, where everybody else's child wins the science fair, and everybody else's kid's parties look like they're catered by Martha Stewart, and frankly, everybody else looks, well, well-rested … it's good to know that we're not the only ones who are choosing our evening glass of wine based on the type of tantrum our child threw at dinner.
So let's give a shout out to the hilarious moms and dads who aren't afraid to tell it like it really is. Here are our picks for this week's Funniest Parents on Facebook.
Want to share your funniest parenting moments with TODAY? Just post them on our Facebook page at TODAY Parents, or tag us OR Sarah Maizes (our Parenting-Humorist-at-Large) in your comments. We'll pick our favorites to feature in our next installment.
1. Cleaning up (Kristen Hewitt)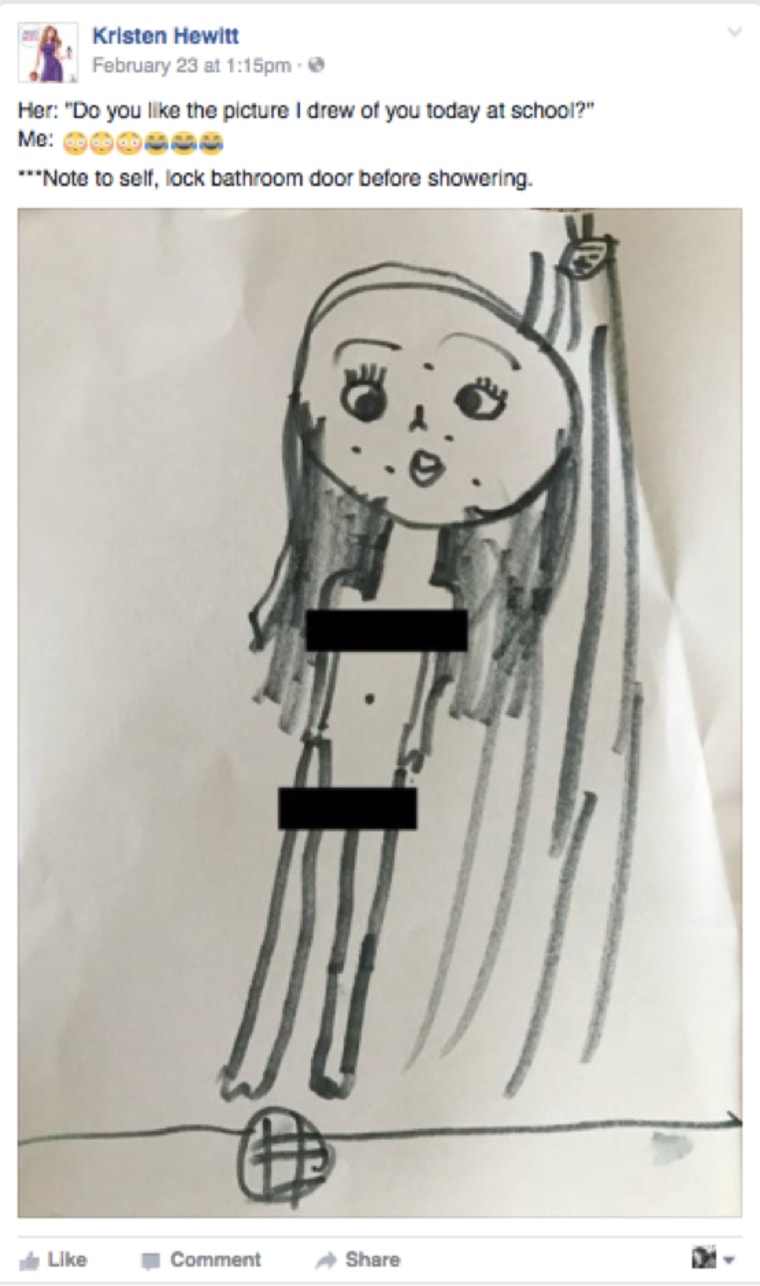 Never miss a parenting story with TODAY's newsletters! Sign up here
2. Attracting an audience (Sassypiehole by Lisa René LeClair)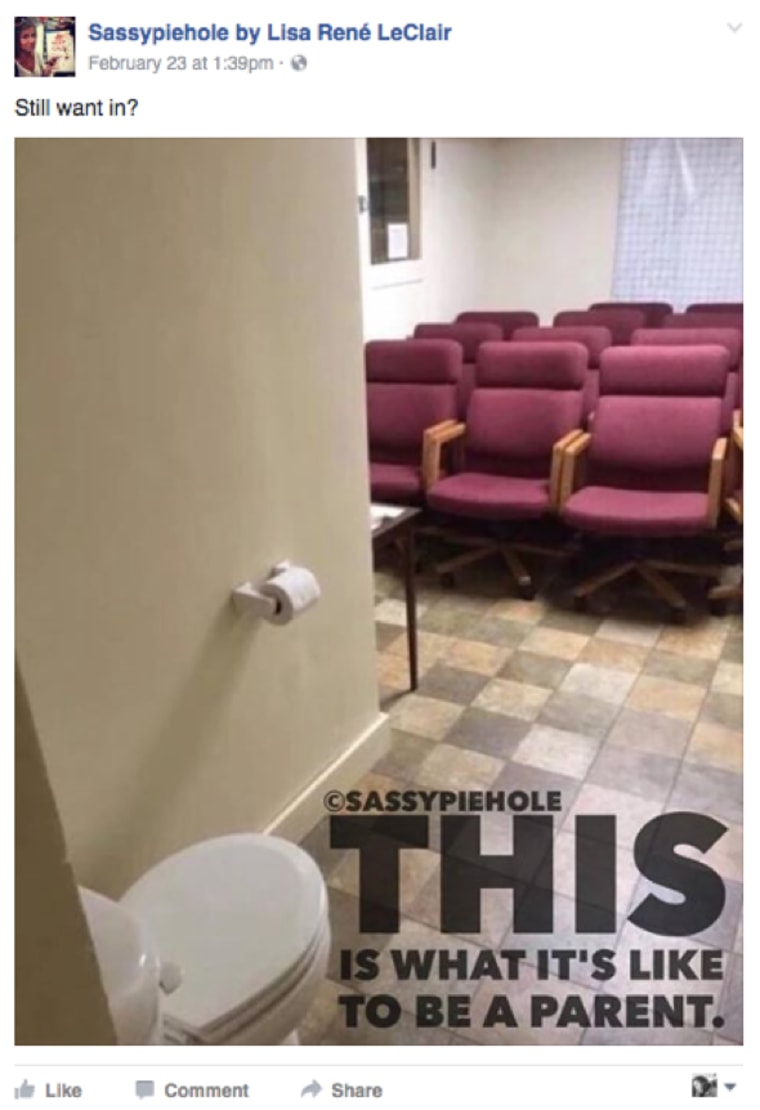 3. Tonight's special (Mommy Back Talk)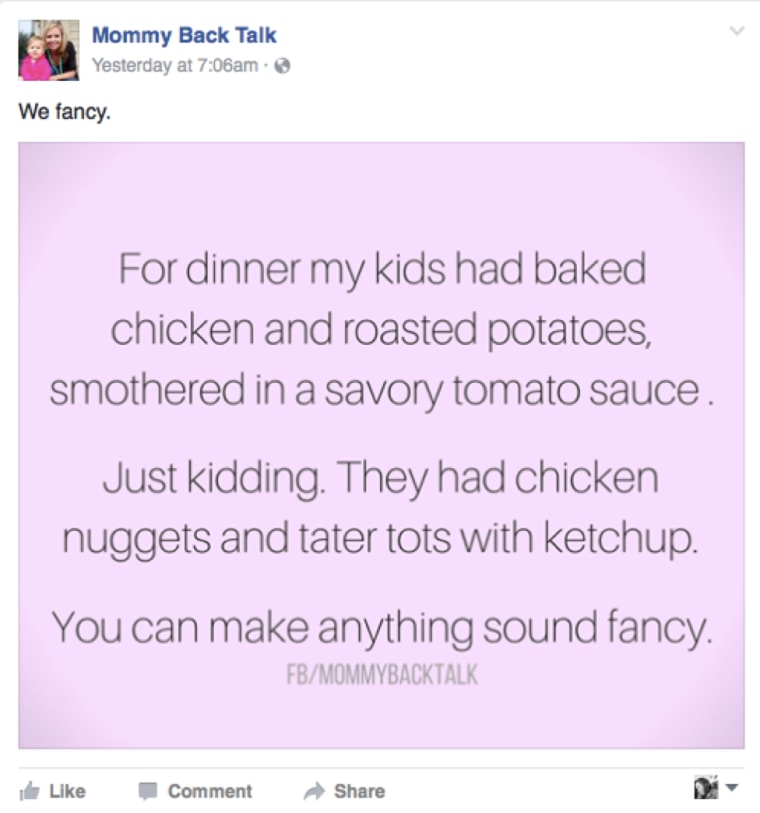 4. Midnight wash (Mama Needs A Nap)

5. We all scream (Jill Simonian)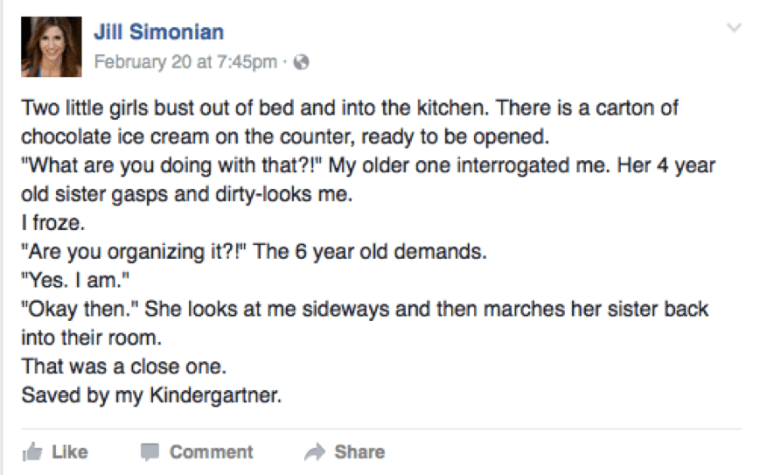 6. Volume control (What Fresh Hell Podcast)

7. Inherited traits (Another Mother Blog by Julie Scagell)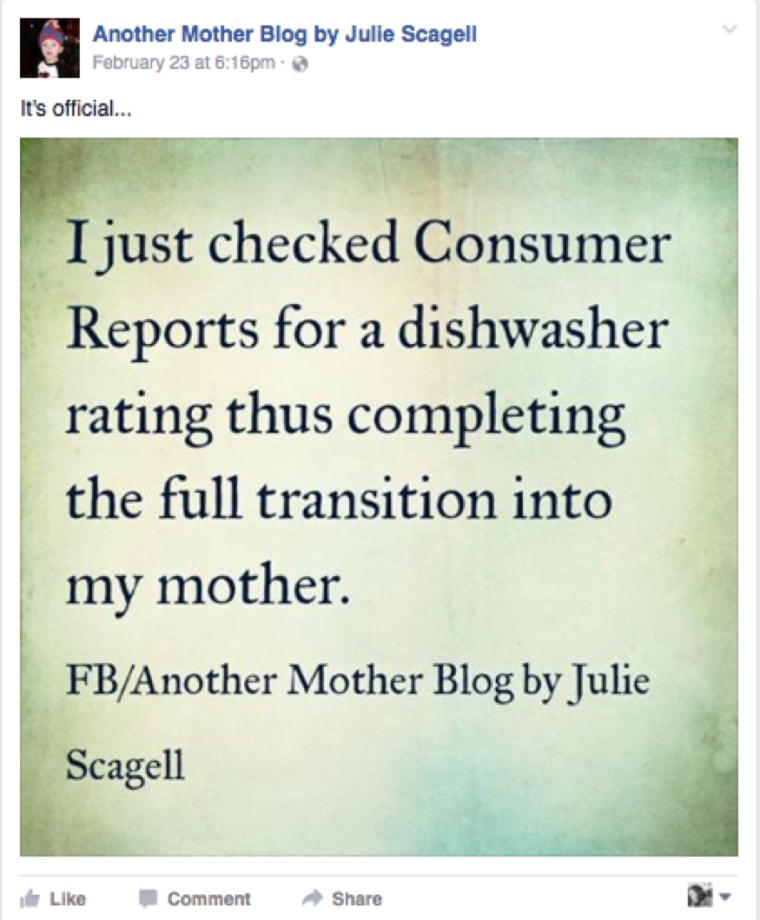 8. Please take me home (Wait, what was I doing?)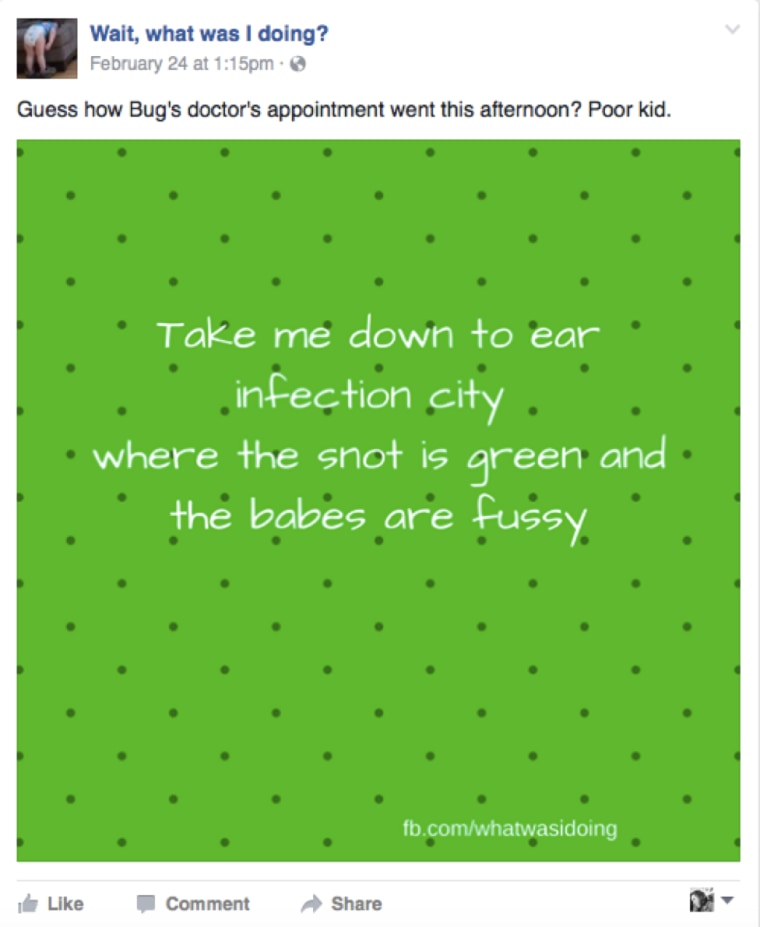 9. Dance with me (Julie Burton)

10. The whole tooth (Stacy Gill Ink - One Funny Motha)

11. It'll all come out in the wash (Toni Hammer, Is It Bedtime Yet?)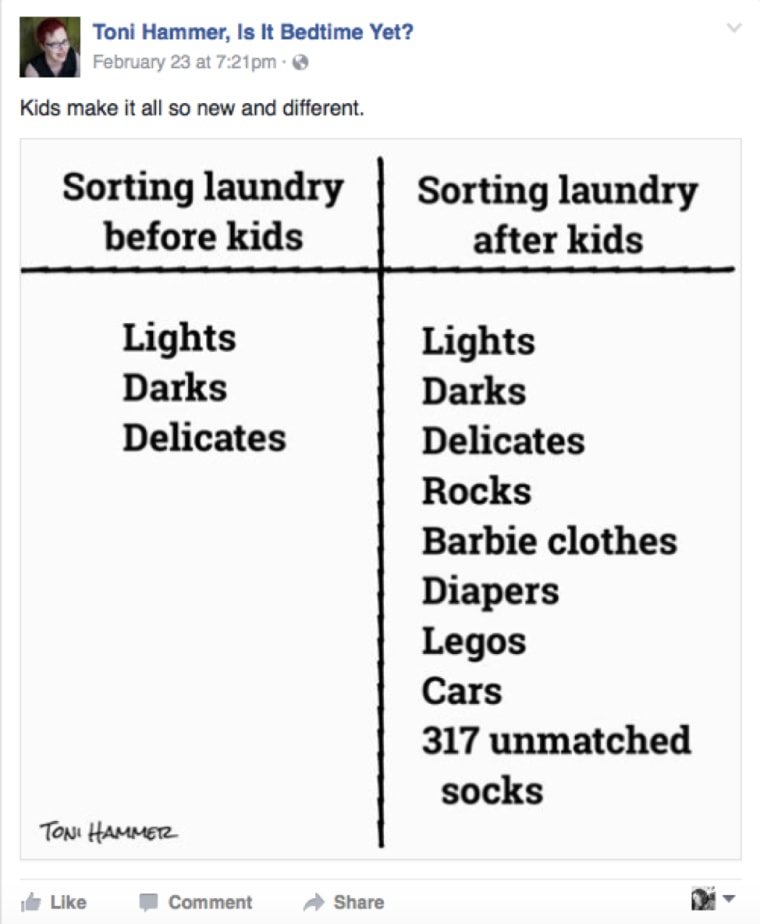 Sarah Maizes is a writer, comedian, and award-winning author who's written several picture books for children, including "On My Way to The Bath" and "On My Way to Bed." Follow her on Facebook, Twitter and Instagram.