/ Source: TODAY Contributor
Parents are funny — especially on Facebook! And we love them for it.
If it weren't for their unbridled honesty, we'd think we were the only ones who've ever considered using a Christmas ornament as a flask. (That's not just me, right?)
So we'd like to take a moment to LOL along with the hilarious moms and dads who aren't afraid to tell it like it really is. Here are our picks for this week's Funniest Parents on Facebook.
1. Short stuff (Elly Lonon)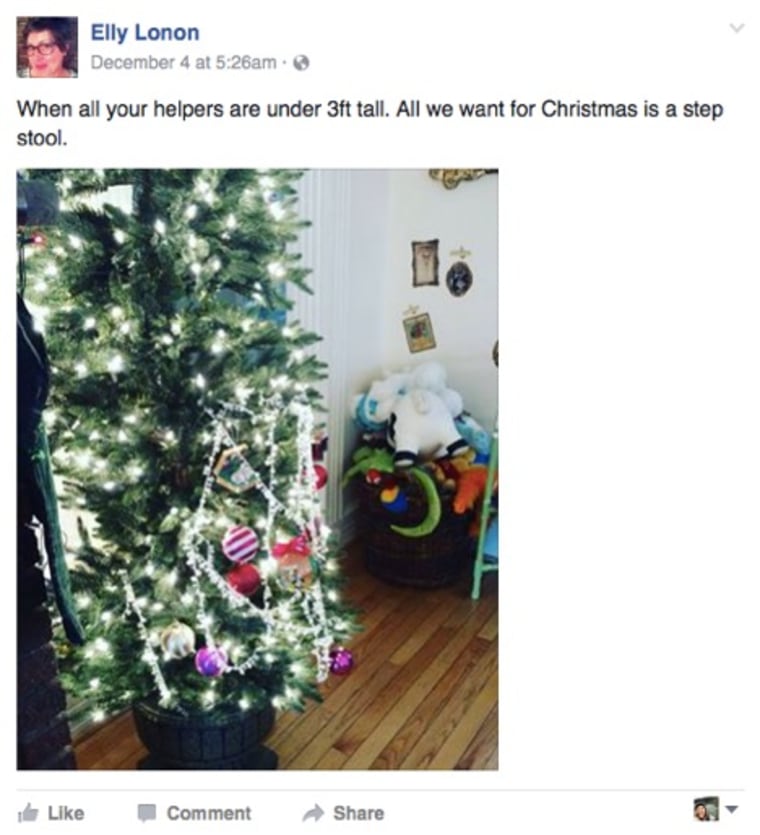 Never miss a parenting story with TODAY's newsletters! Sign up here.
2. Coneheads (Abby Has Issues)

3. Spelling it out (Carriage Before Marriage by Amy Wruble)

4. Light it up (Dad and Buried)

5. May the Force be with you (Jen Simon, Writer)

6. Tweet that (Hollow Tree Ventures With Robyn Welling)

7. Away in a manger (Zoe vs. the Universe)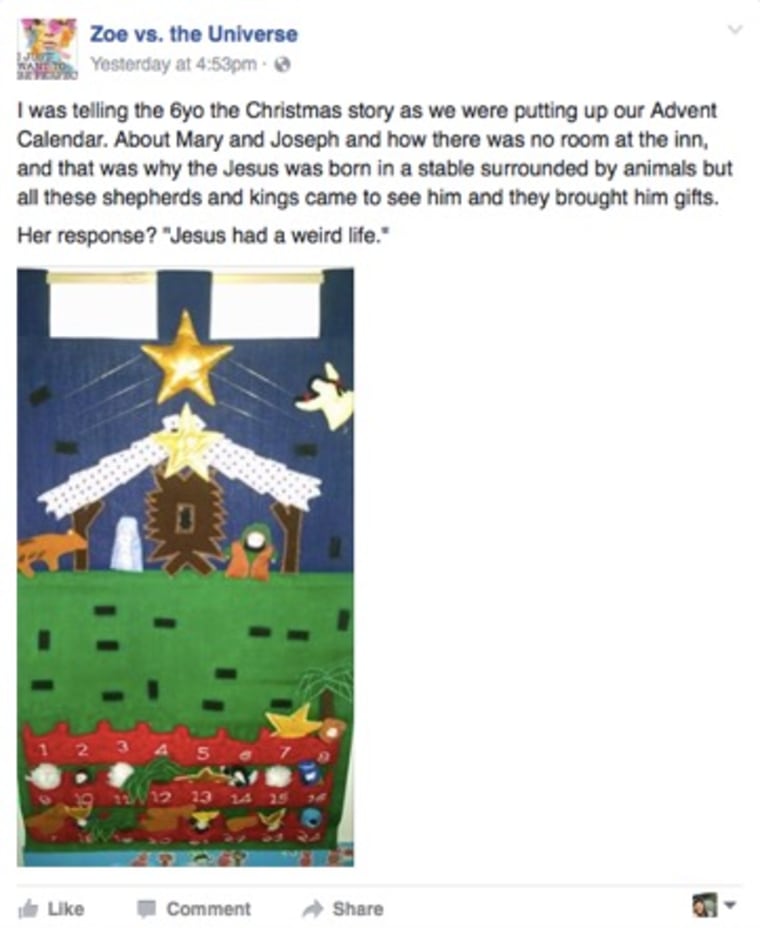 8. Hazards of being Santa (Tipsy Tiaras)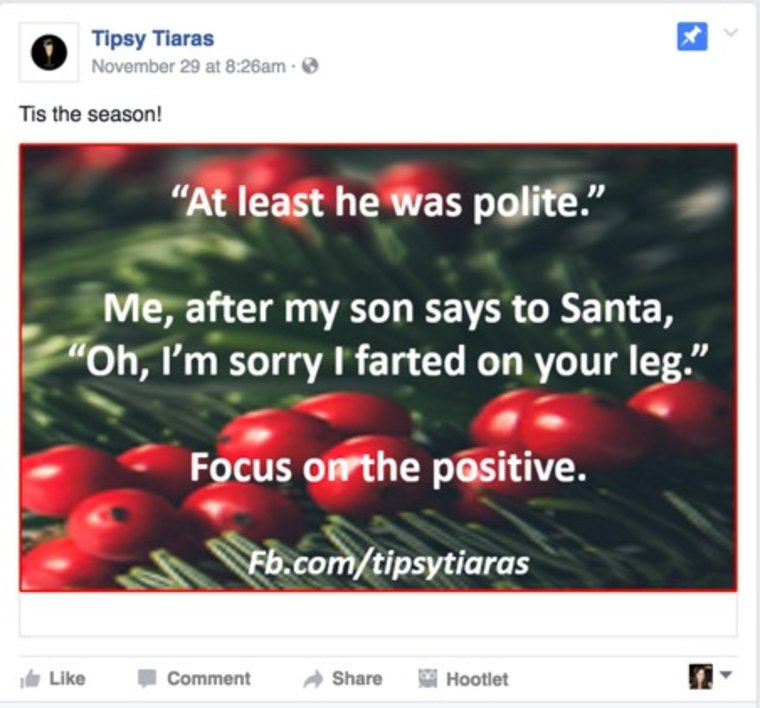 9. Let it snow (Life on the Loose, Amy Rodriguez)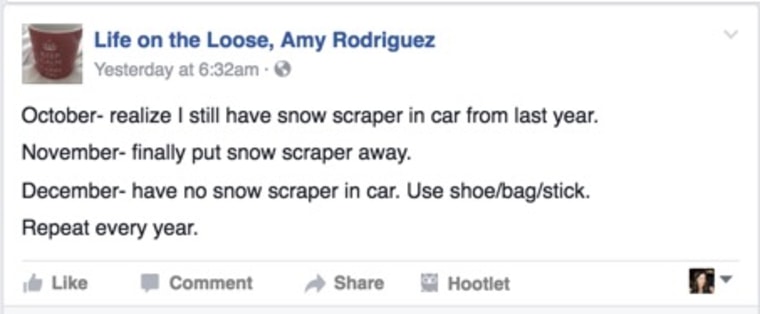 10. Cheers! (Hiding in the Closet with Coffee)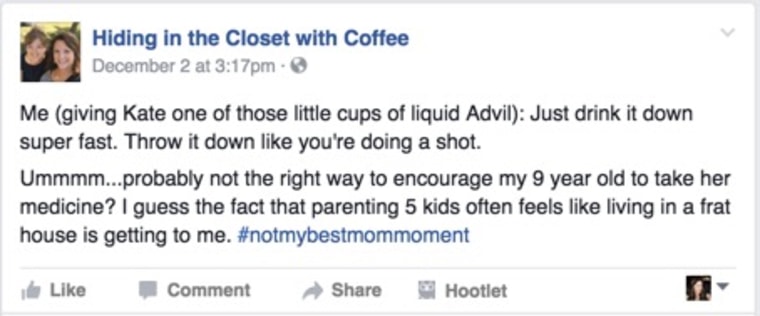 11. Shop till you drop (My Little Villagers)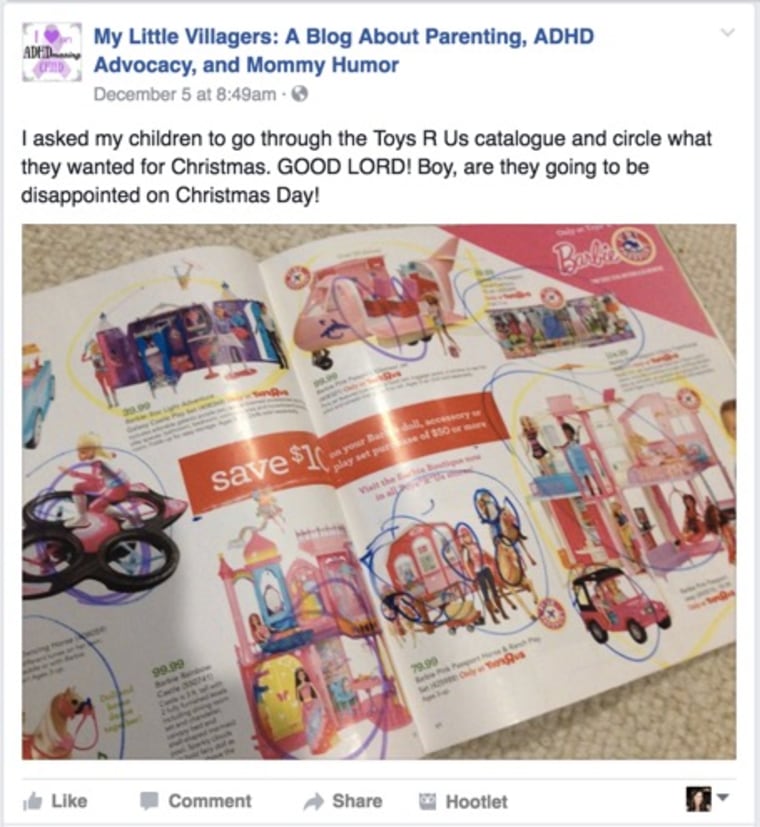 Sarah Maizes is a writer, comedian, and award-winning author who's written several picture books for children, including "On My Way to The Bath" and "On My Way to Bed." Follow her on Facebook, Twitter and Instagram.