/ Source: TODAY Contributor
Parents are funny — especially on Facebook! And we love them for it.
If it weren't for their unbridled honesty, we'd think we were the only parents out there attributing our Elf on a Shelf's immobility to late night drinking at Barbie's Dream House.
So we'd like to take a moment to LOL along with the hilarious moms and dads who aren't afraid to tell it like it really is. Here are our picks for this week's Funniest Parents on Facebook.
Never miss a parenting story with TODAY's newsletters! Sign up here
Want to share your funniest parenting moments with TODAY? Just post them on our Facebook page at TODAY Parents, or tag us OR Sarah Maizes (our Parenting-Humorist-at-Large) in your comments. We'll pick our favorites to feature in our next installment!
1. Normal is a state of mind (Kim Bongiorno)

2. Garbage in, garbage out (MyLifeSuckers)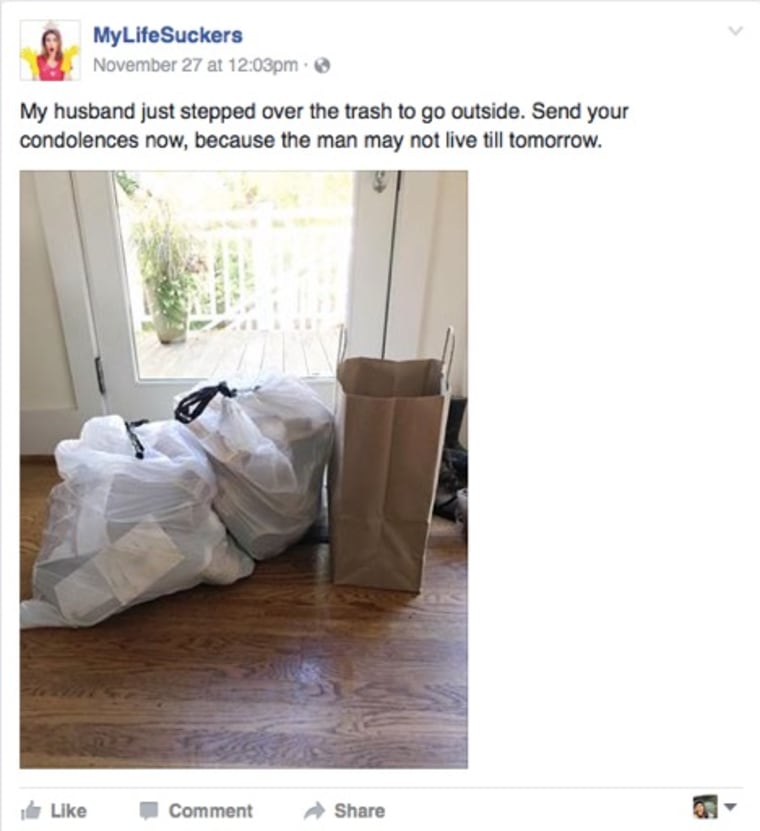 3. Deck the halls (Mama Needs a Nap)

4. Quick draw (Outsmarted Mommy by Jennifer Lizza)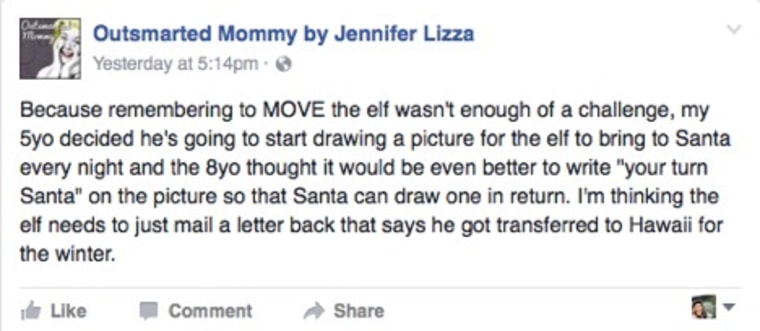 5. Ice, ice baby (Abby Has Issues)

6. Lawn ornaments (Baby Sideburns)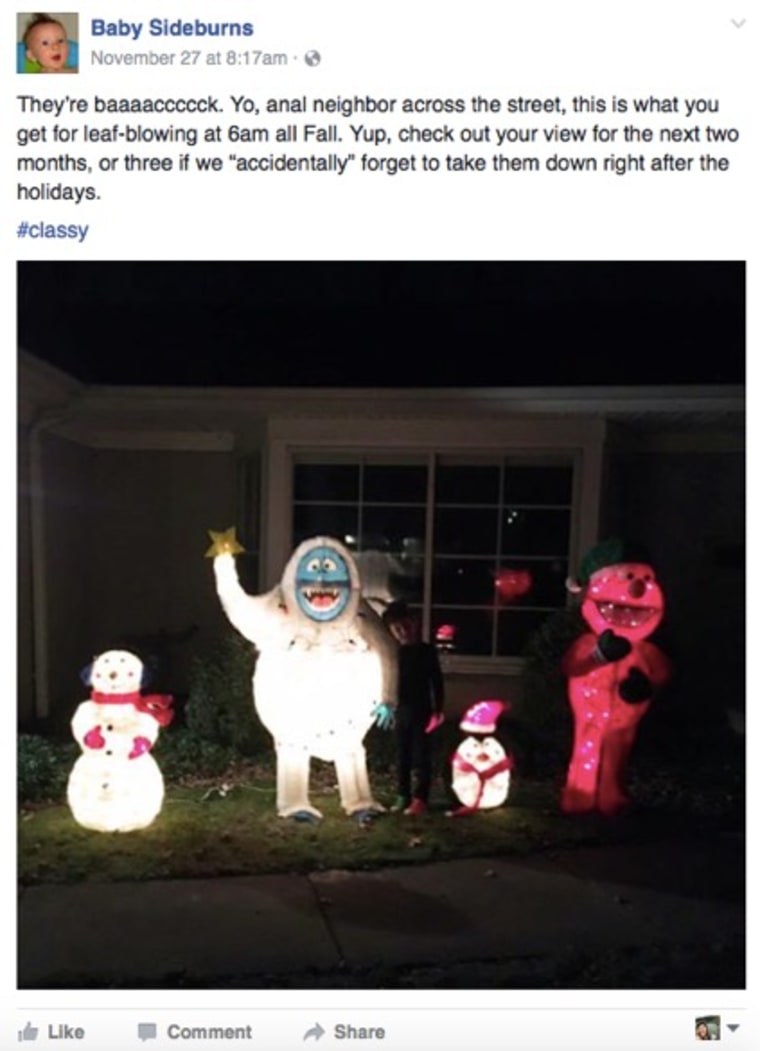 7. Best-laid plans (The Misfits of a Mountain Mama)

8. Say cheese (Punk Rock Papa)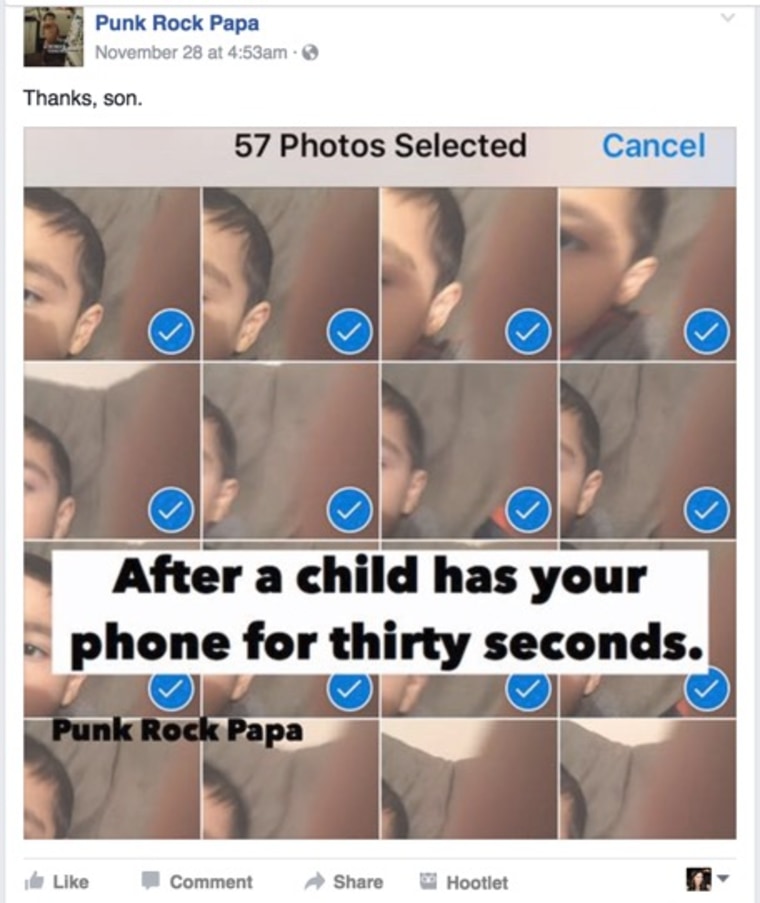 9. Elf adventures (Why did we have to have all these kids anyway?)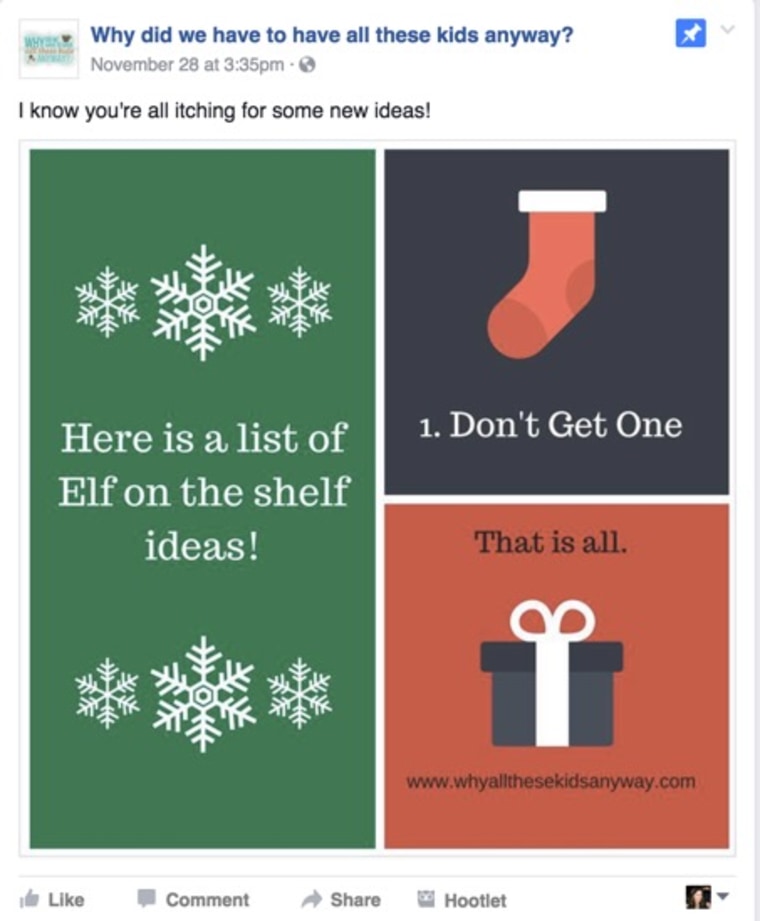 10. Elf on eggnog (Another Mother Blog by Julie Scagell)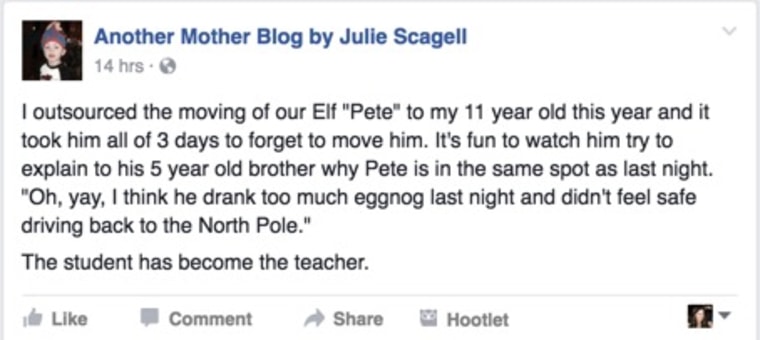 11. Get carded (Ramblin' Mama)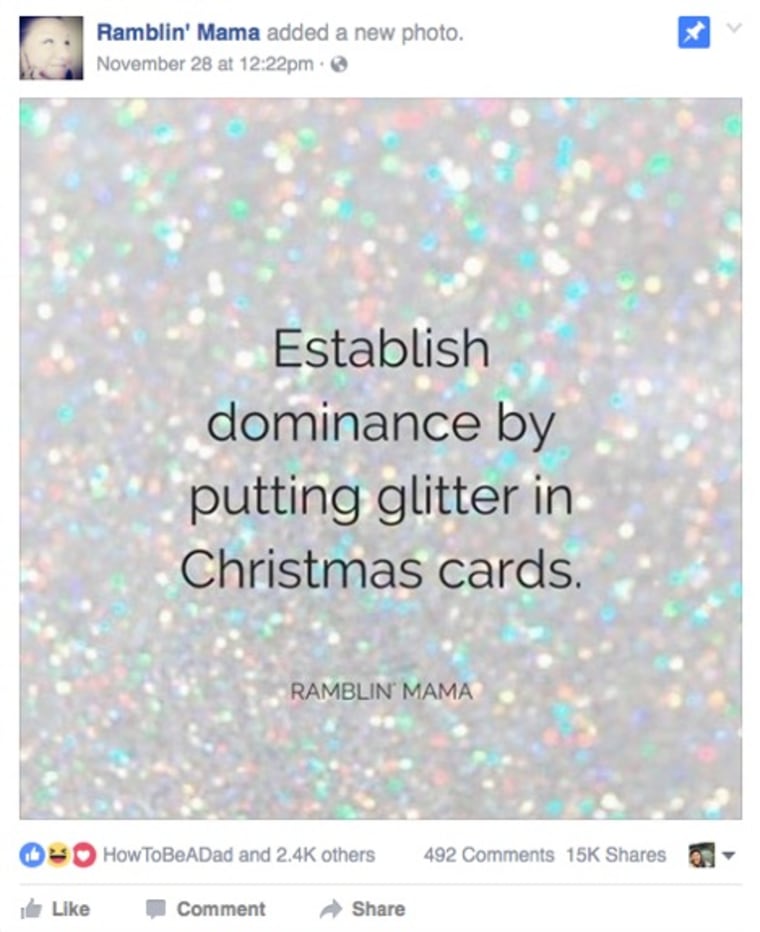 Sarah Maizes is a writer, comedian, and award-winning author who's written several picture books for children, including "On My Way to The Bath" and "On My Way to Bed." [amzn.to/1YY1prZ] Follow her on Facebook, Twitter and Instagram.