/ Source: TODAY Contributor
Parents are funny — especially on Facebook! And we love them for it.
If it weren't for their unbridled honesty, we'd think we were the only parents who "suggest" Santa is watching through the baby monitor.
So we'd like to take a moment to LOL along with the hilarious moms and dads who aren't afraid to tell it like it really is. Here are our picks for this week's Funniest Parents on Facebook.
Never miss a parenting story with TODAY's newsletters! Sign up here
Want to share your funniest parenting moments with TODAY? Just post them on our Facebook page at TODAY Parents, or tag us OR Sarah Maizes (our Parenting-Humorist-at-Large) in your comments. We'll pick our favorites to feature in our next installment!
1. Word up (Keeper of the Fruit Loops)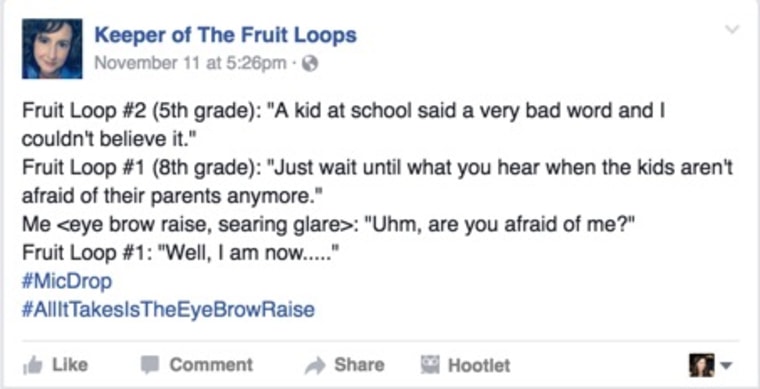 2. Back on the chain gang (Mom Babble by Mary Katherine Backstrom)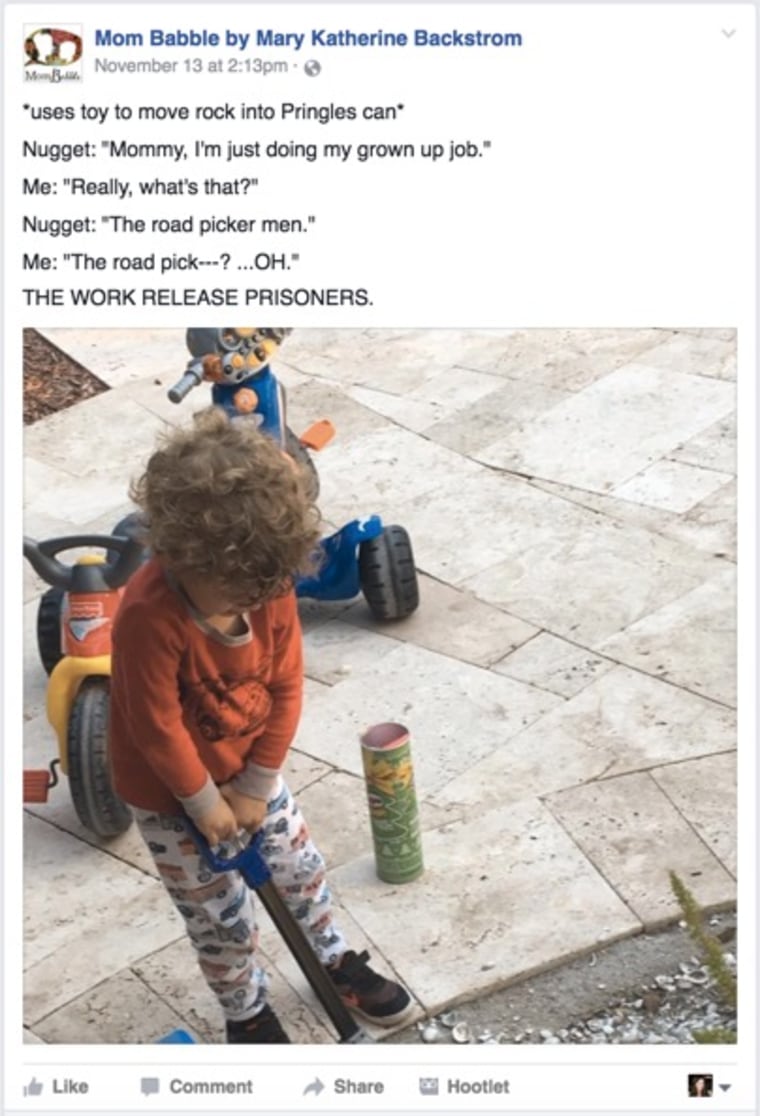 3. Baby, you can drive my car (Mommy A to Z)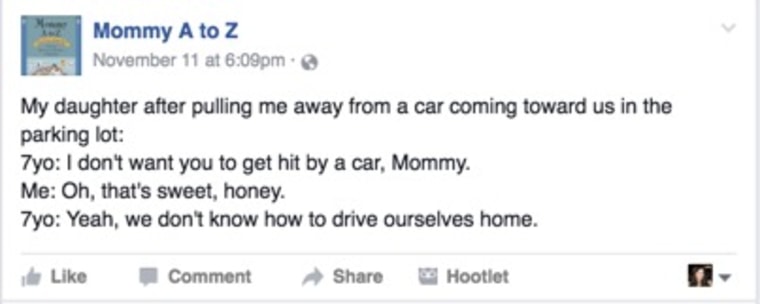 4. Eight-course meal (Science of Parenthood)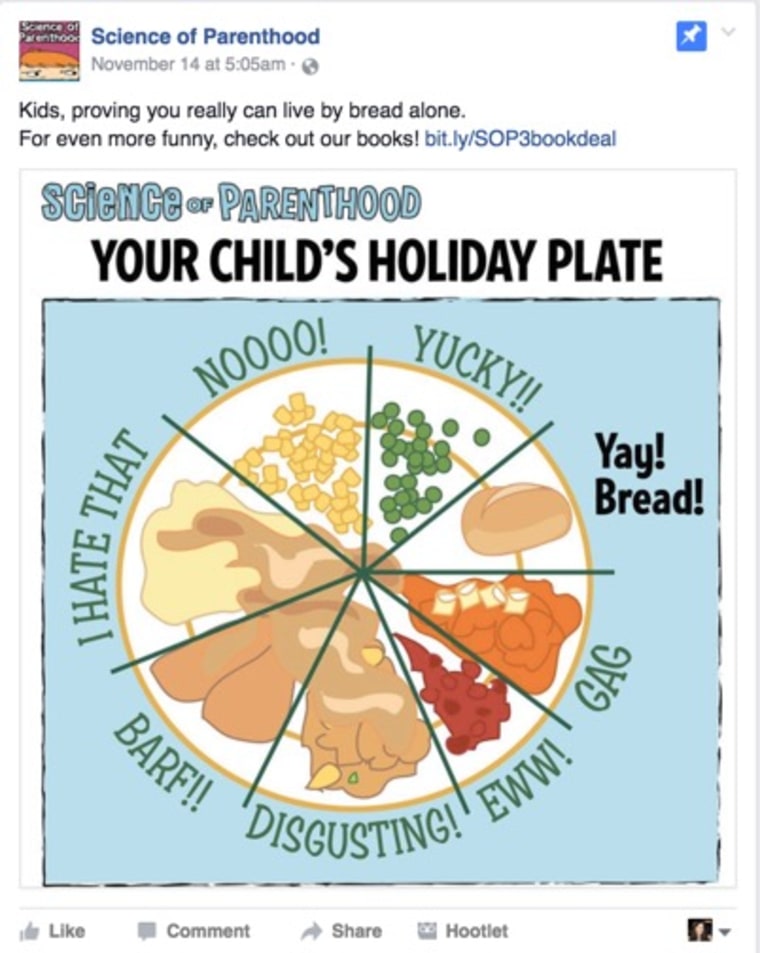 5. Daily dose (Bad Parenting Moments)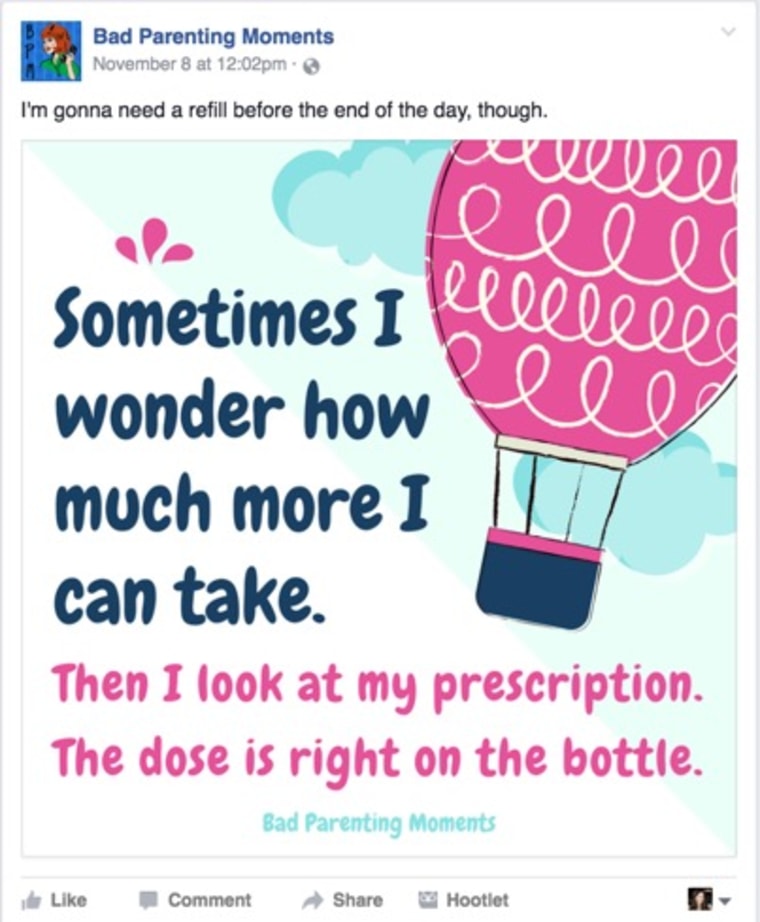 6. Making a list (Zoe vs. the Universe)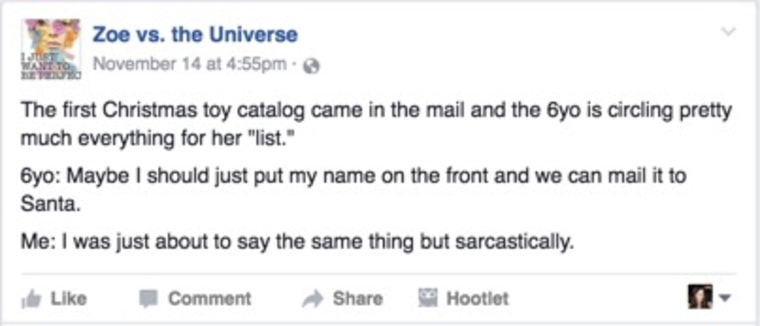 7. Naughty or nice (Carrie On Y'all)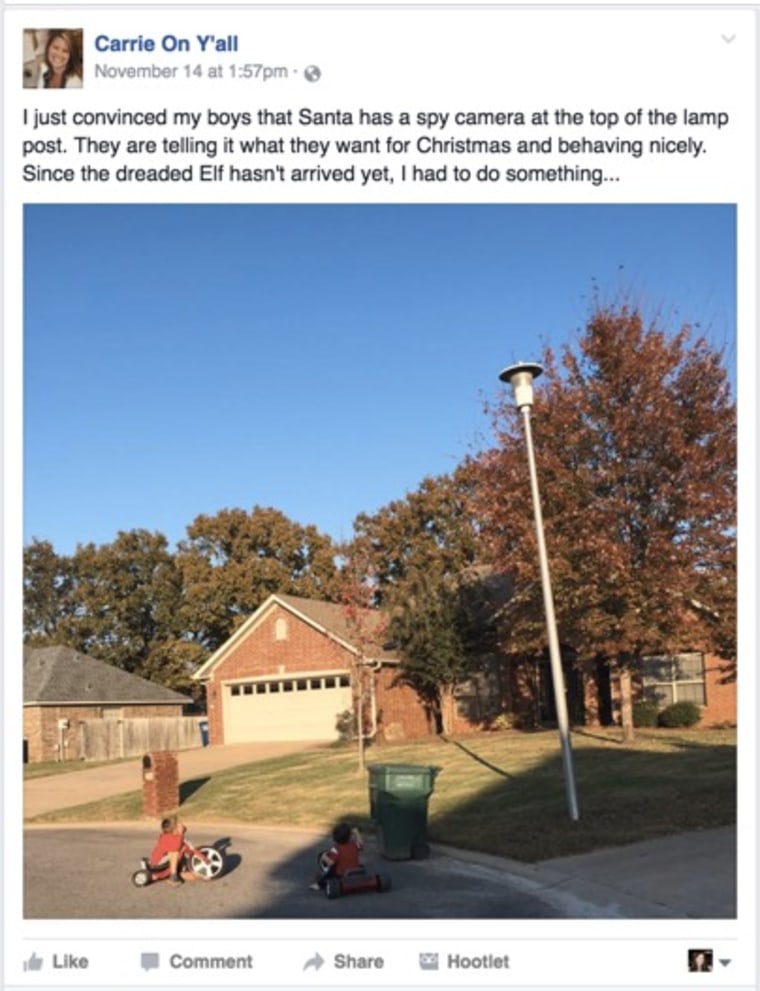 8. Four the best (Purple Walls)

9. Clean sweep (The Unfit Father)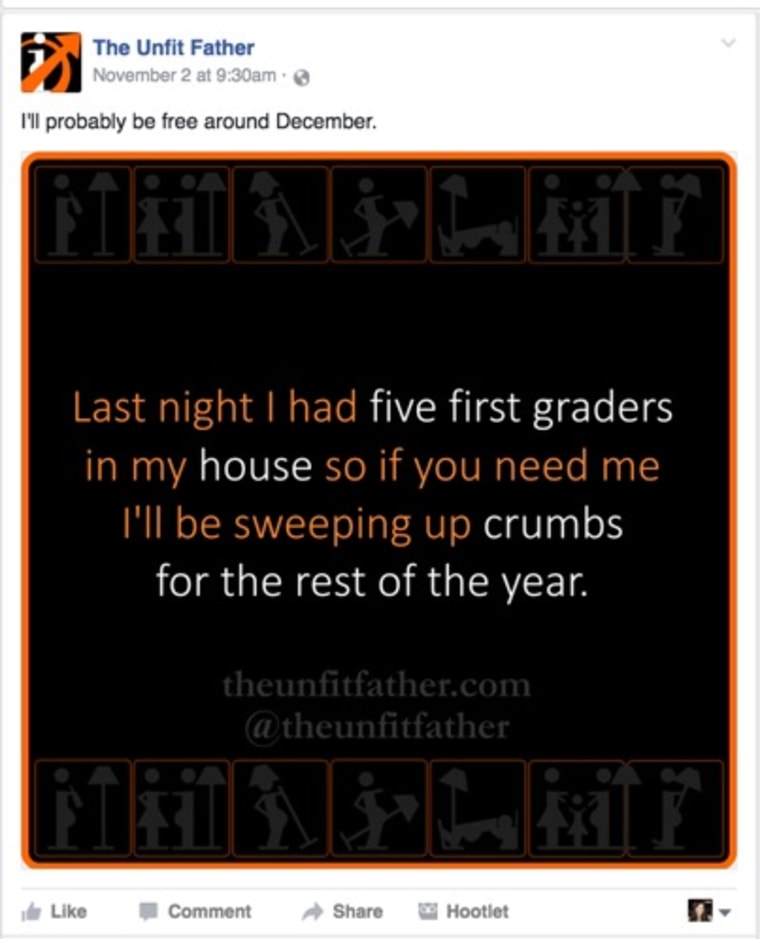 10. First-class mom (The Dose of Reality)

11. Sour note (Bianca Jamotte LeRoux)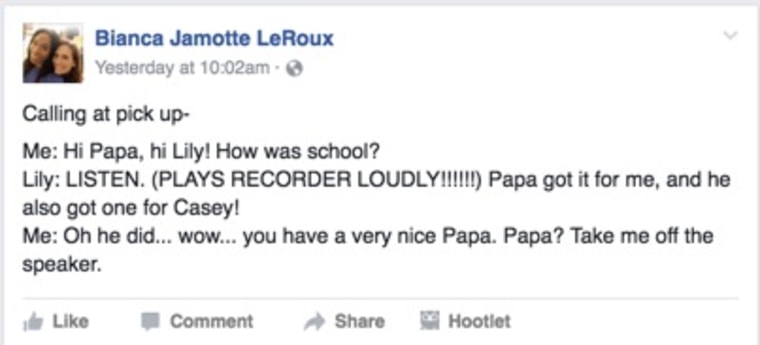 Sarah Maizes is a writer, comedian, and award-winning author who's written several picture books for children, including "On My Way to The Bath" and "On My Way to Bed." [amzn.to/1YY1prZ] Follow her on Facebook, Twitter and Instagram.