/ Source: TODAY Contributor
Parents are funny — especially on Facebook! And we love them for it.
Why? Because the best Valentine's Day gift is knowing you're not the only one who buys yourself chocolate to eat. Alone. In your closet.
So let's give a shout out to the hilarious moms and dads who aren't afraid to tell it like it really is. Here are our picks for this week's Funniest Parents on Facebook.
Want to share your funniest parenting moments with TODAY? Just post them on our Facebook page at TODAY Parents, or tag us OR Sarah Maizes (our Parenting-Humorist-at-Large) in your comments. We'll pick our favorites to feature in our next installment.
1. True love (I Got a Dumpster Family)

2. Orange you glad? (Christine Organ)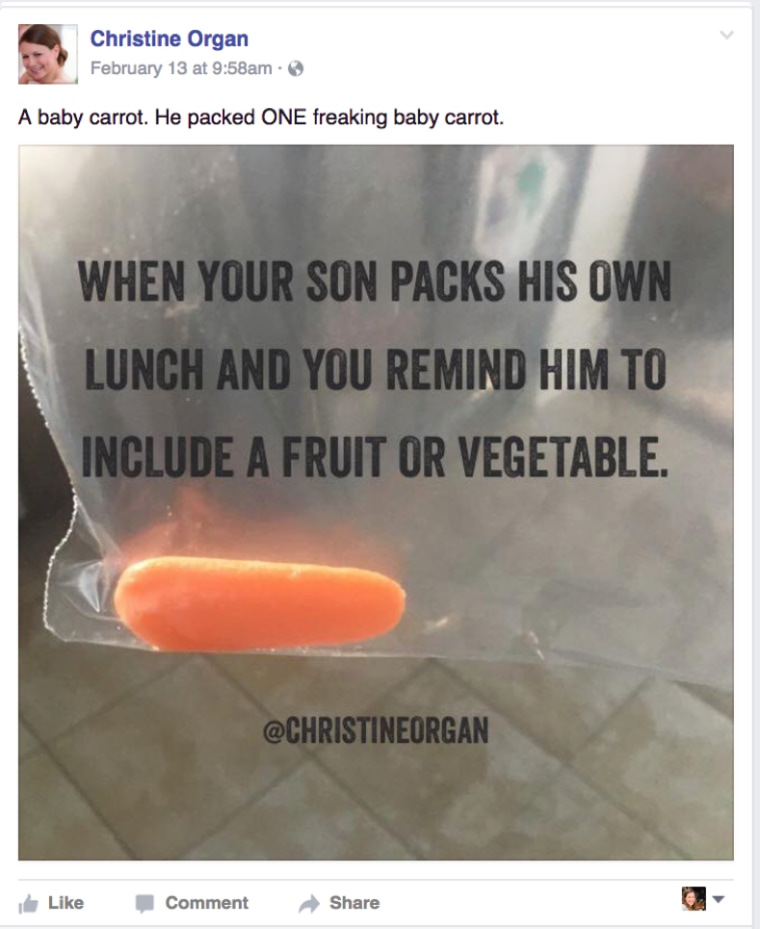 3. Detective work (Danielle Herzog, Writer)

Never miss a parenting story with TODAY's newsletters! Sign up here
4. Hitting the Target (Dadmissions)

5. Love and death (Everyday Girl Dad)

6. The nose knows (Unremarkable Files)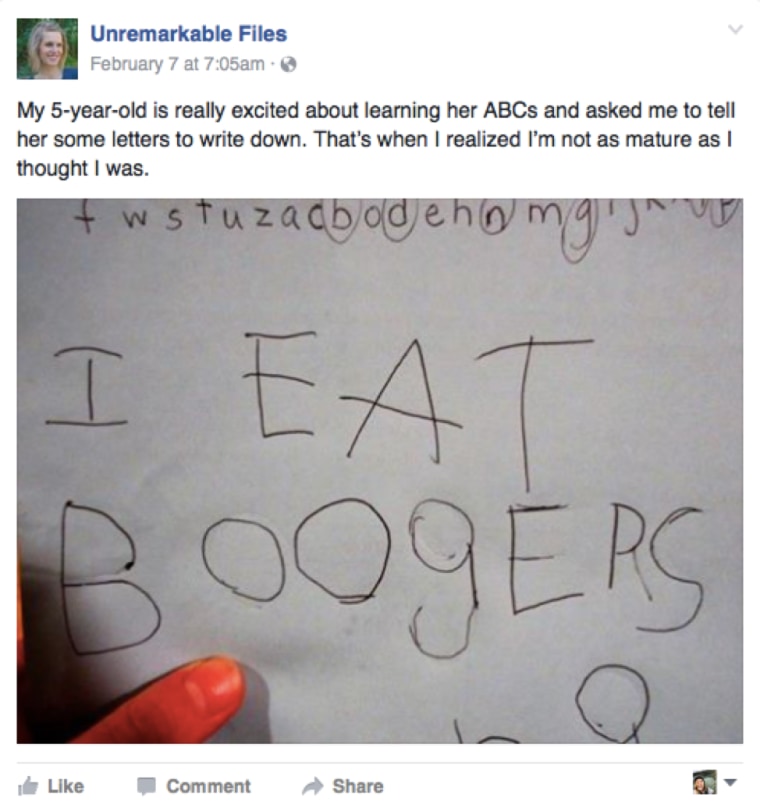 7. Round of applause (Mama Needs a Nap)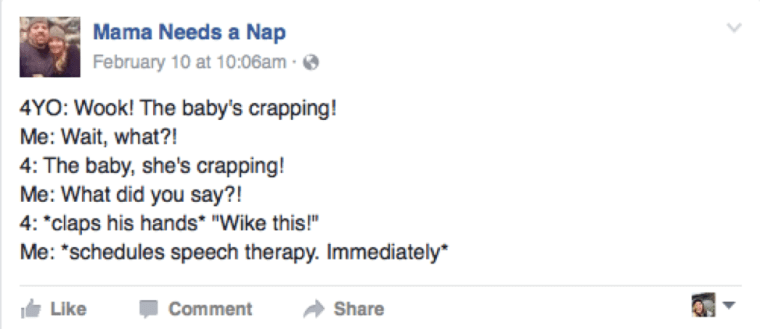 8. News to me (Jennifer Scharf, Writer)

9. Toyland (Zoe vs. the Universe)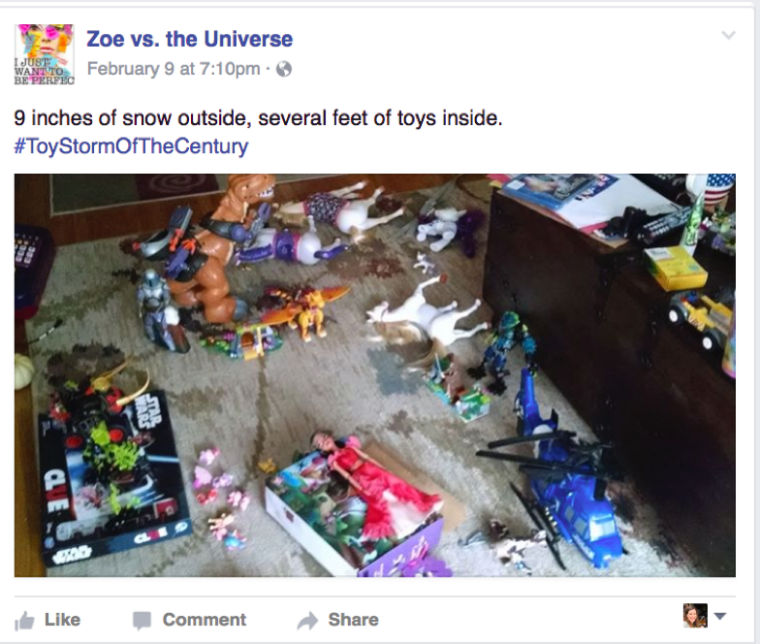 10. Creepy cuisine (Jill Smo)

11. Name game (Why did we have to have all these kids anyway?)

Related video:
Sarah Maizes is a writer, comedian, and award-winning author who's written several picture books for children, including "On My Way to The Bath" and "On My Way to Bed." Follow her on Facebook, Twitter and Instagram.